A number of celebrities and fashion enthusiasts made sure to attend the special presentation by Jacquemus, held at the French palace of Versailles. The attendees boarded boats lined up on the riverbank, along the long runway created by the innovative fashion house. Among the attending celebrities and fashion lovers were Victoria Beckham, Eva Longoria, Monica Bellucci, and others, each competing in elegance and sophistication.
Stylish Looks for Women Over 40 Inspired by the Celebrities at the Jacquemus Show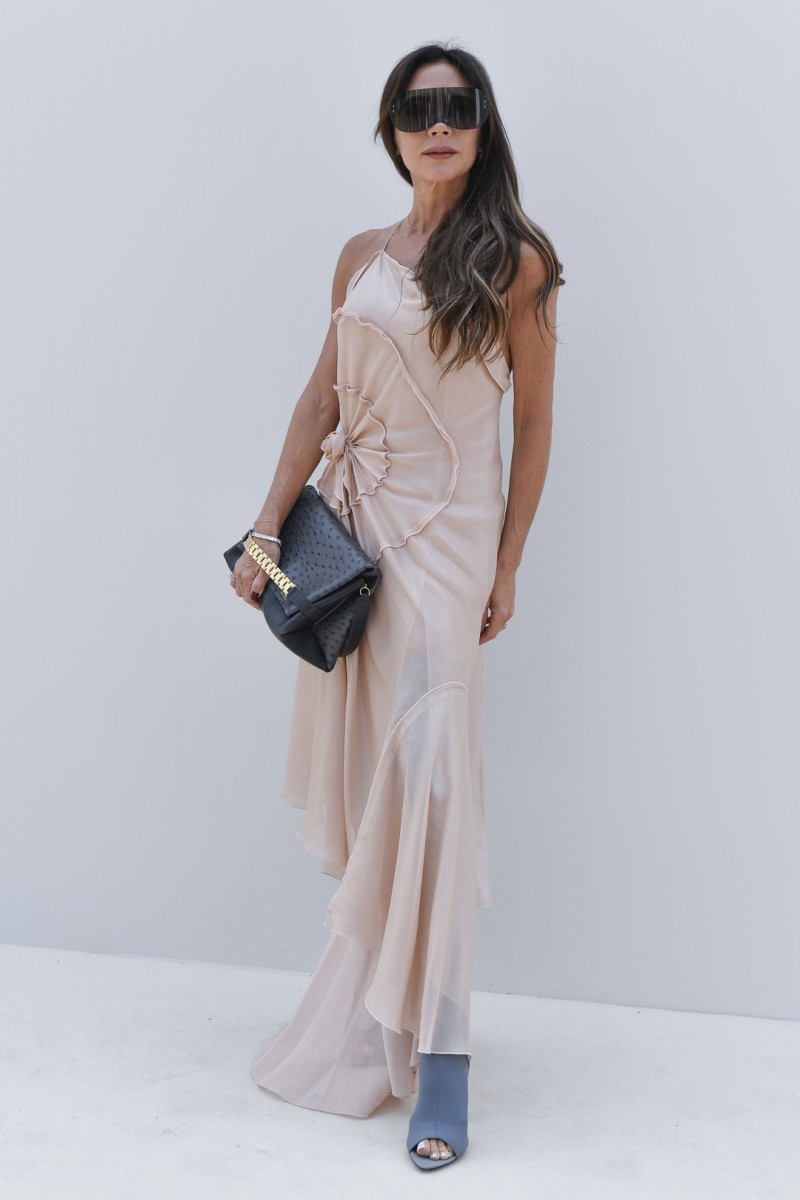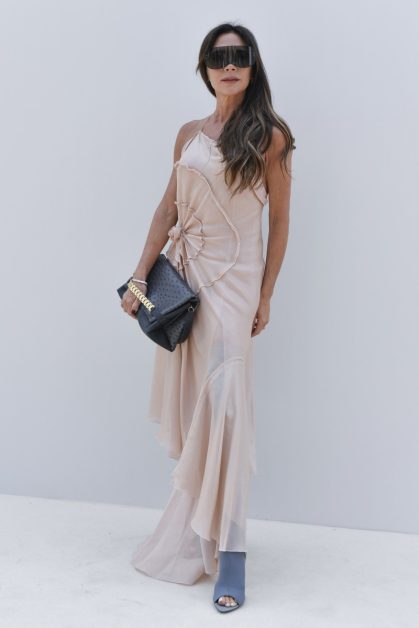 Among the attending celebrities was the renowned star Victoria Beckham, aged 49, who opted for a light and attractive look. She wore a cream-colored dress characterized by its simplicity. The dress cascaded gracefully with thin straps and featured some embellishments around the waist in a circular pattern. The dress had a short train, and Victoria paired it with high-heeled sandals in a shade of blue. She carried a large black handbag adorned with a golden chain and donned oversized black sunglasses.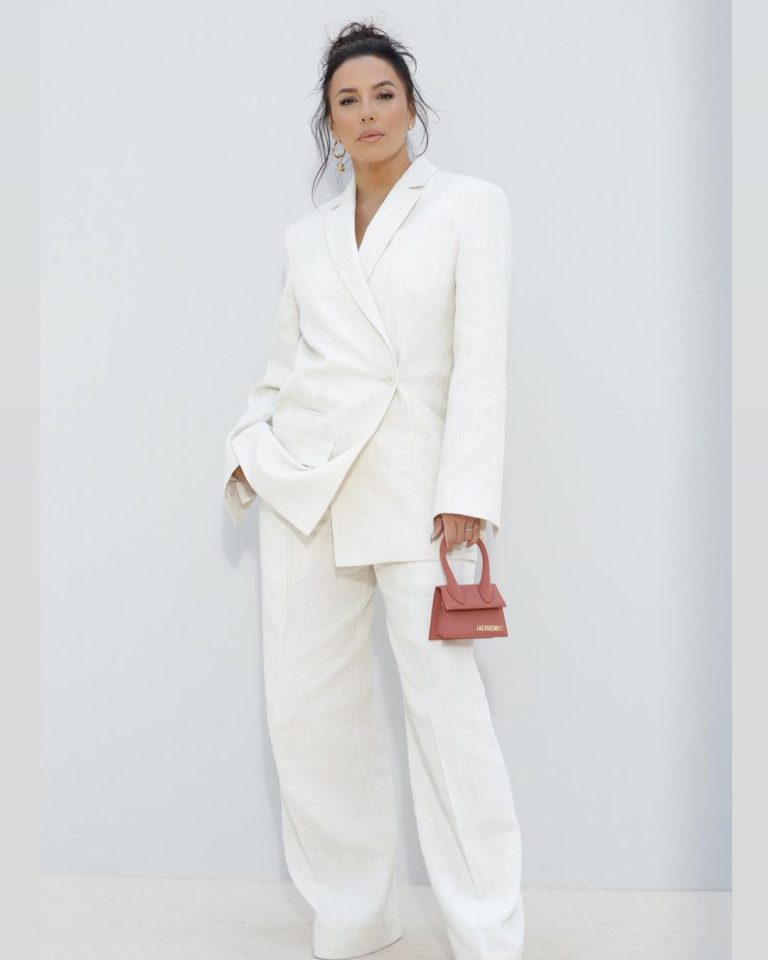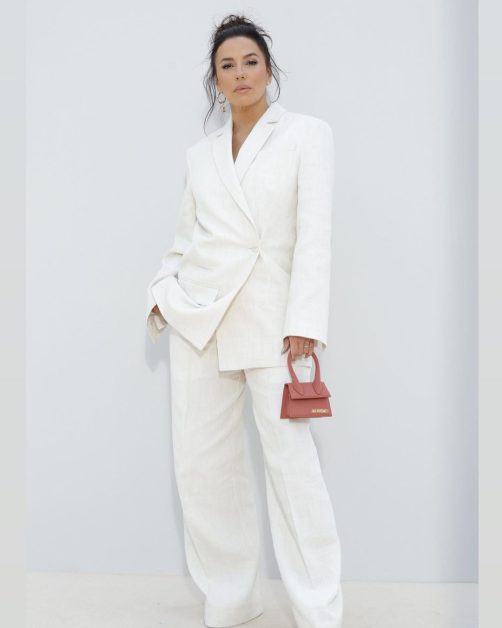 Eva Longoria, 48 years old, showcased an extremely appealing classic look in white. She wore wide and comfortable pants with a loose-fitting blazer. The blazer had long and comfortable sleeves, a single front button, and a small collar. Eva complemented the outfit with a tiny brick-colored handbag from the famous fashion house.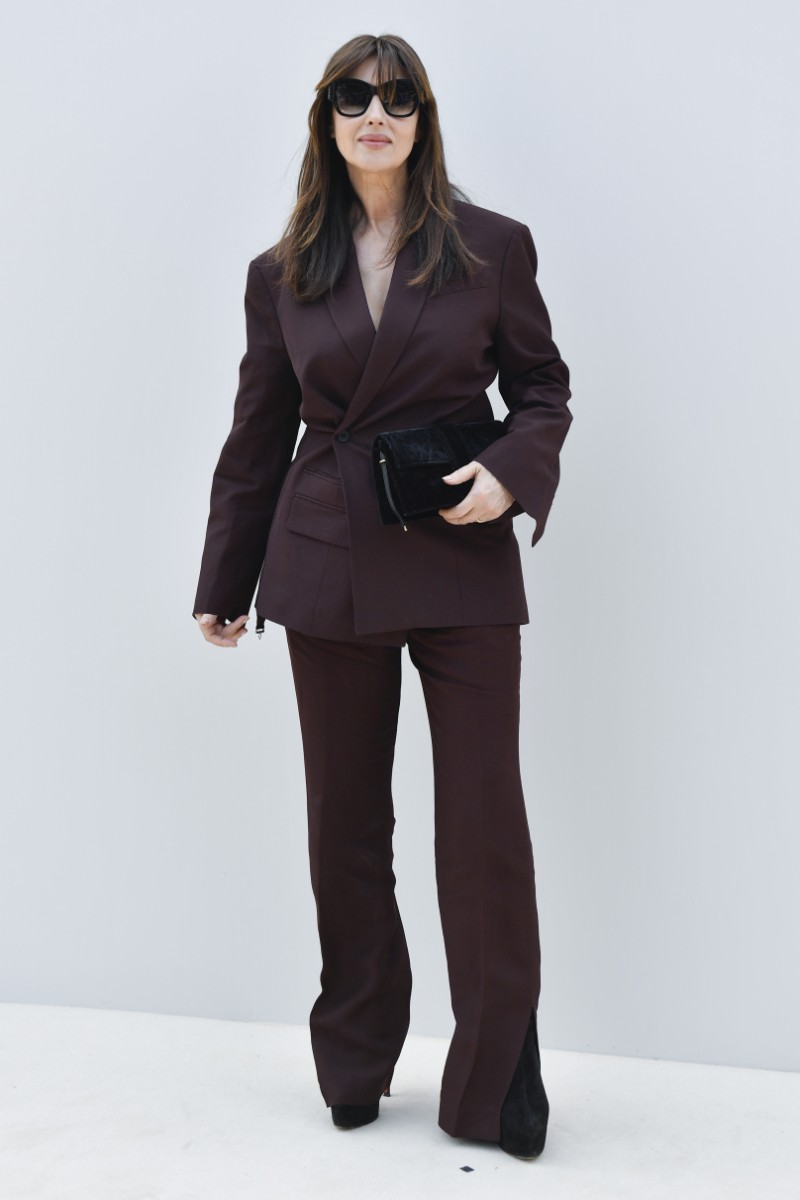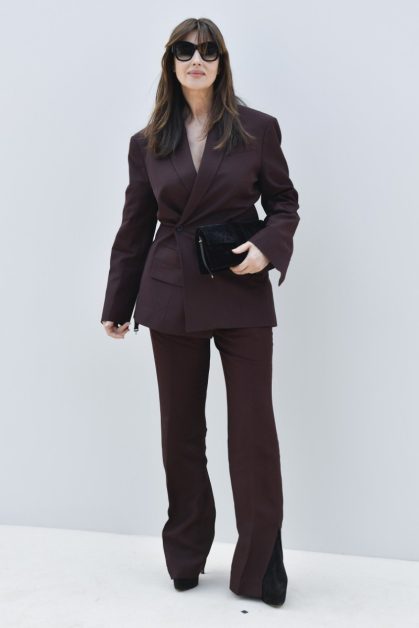 Monica Bellucci also caught attention with her simple attire at the Jacquemus fashion show. She wore a classic ensemble consisting of a dark brown women's suit. The suit featured slim-fitting pants at the top, which flowed comfortably with wide legs adorned with side slits. Monica paired the pants with a comfortable blazer that had long sleeves, a medium length, a front button, and a small collar. She carried a small black handbag and wore black shoes as well.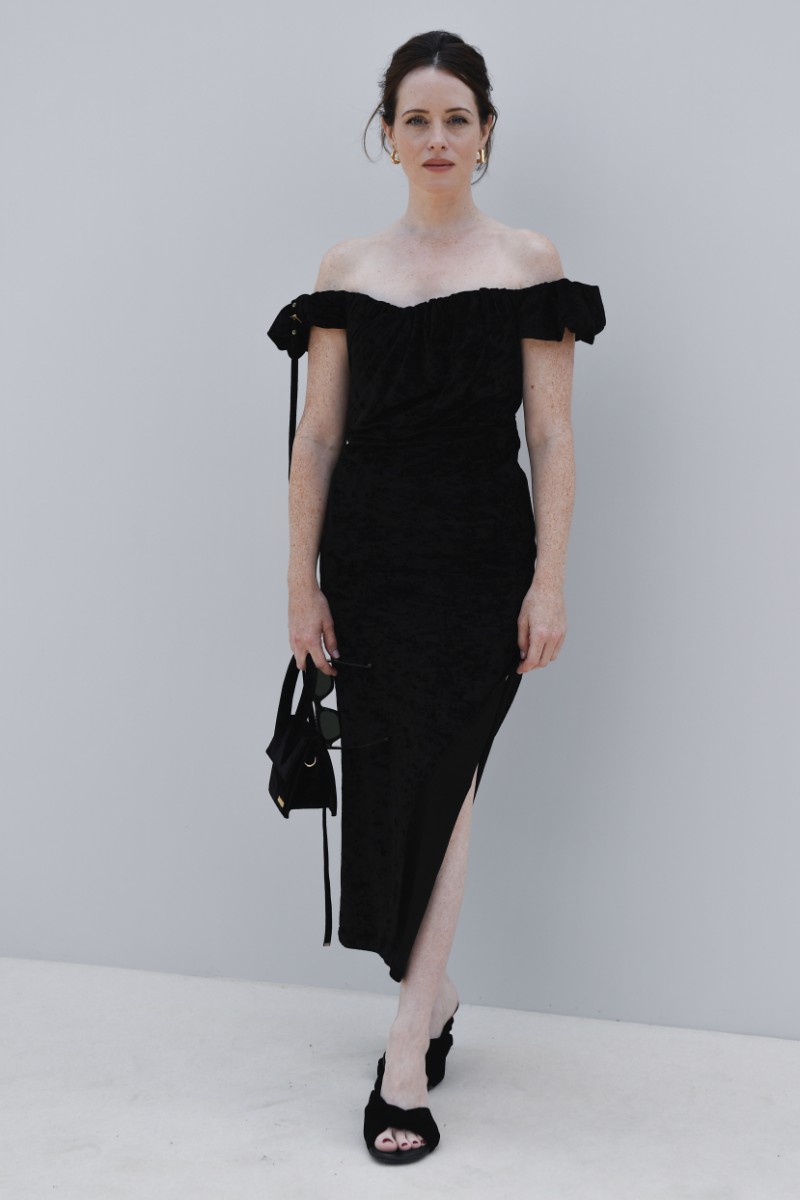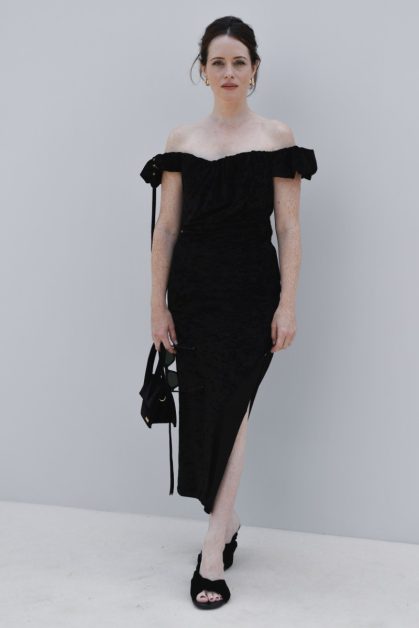 As for Claire Foy, she also opted for a simple look, wearing a structured midi dress with broad shoulders that draped over the arms and featured long ties and ruffles. The dress had a sculptural silhouette and a long side slit. Claire completed her outfit with black sandals and carried a matching black handbag.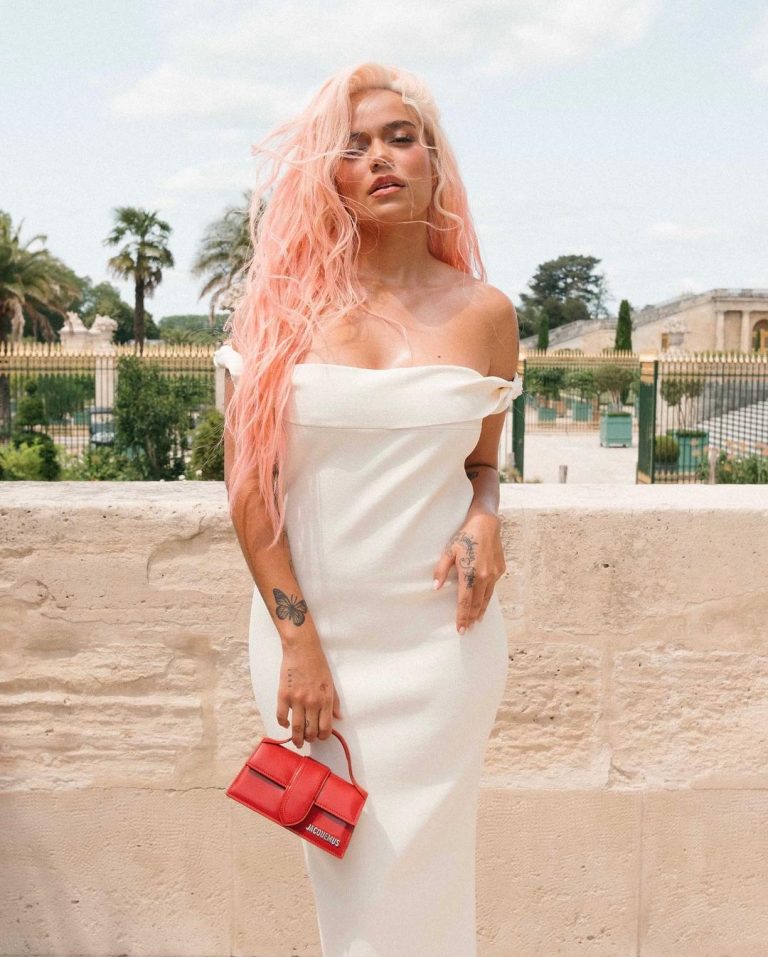 Light colors dominated the celebrities' looks at the Jacquemus show. The famous model Karolína Kurková appeared in a very simple white dress that flowed with wide straps cascading over the arms. She paired the dress with a small red handbag from a renowned fashion house.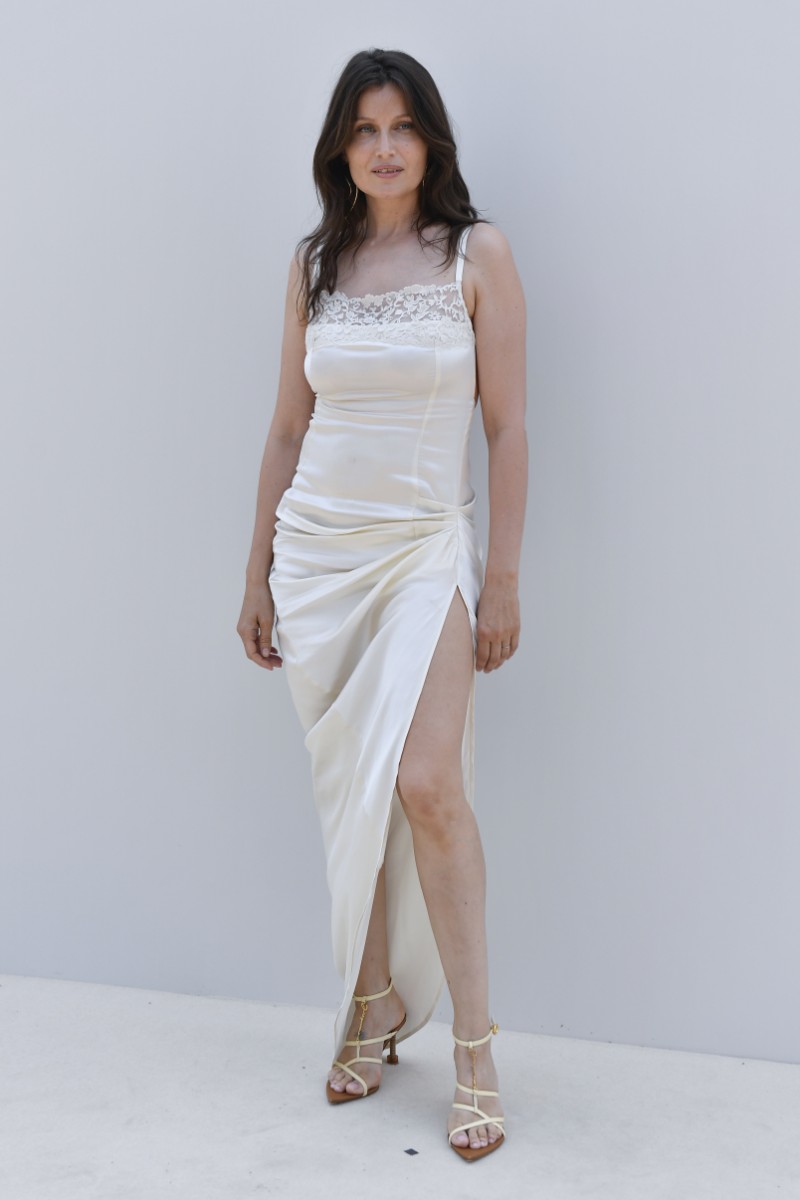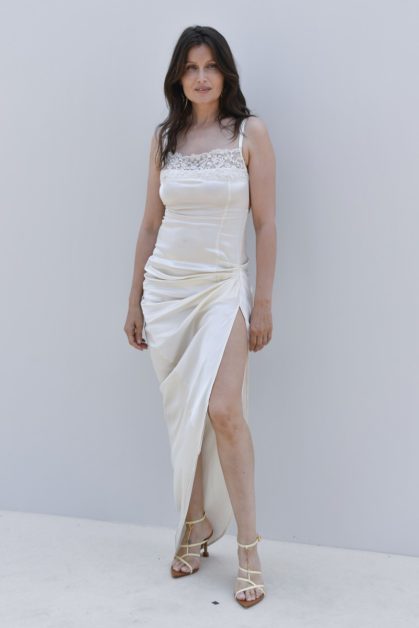 The famous French actress and model Laetitia Casta dazzled in a creamy silk dress that had a sculptural design with pleats embellishing the waist and a long side slit. The top of the dress featured thin straps and was adorned with lace fabric in the same color, covering the square neckline.
Beautiful Celebrity Looks at the Jacquemus Show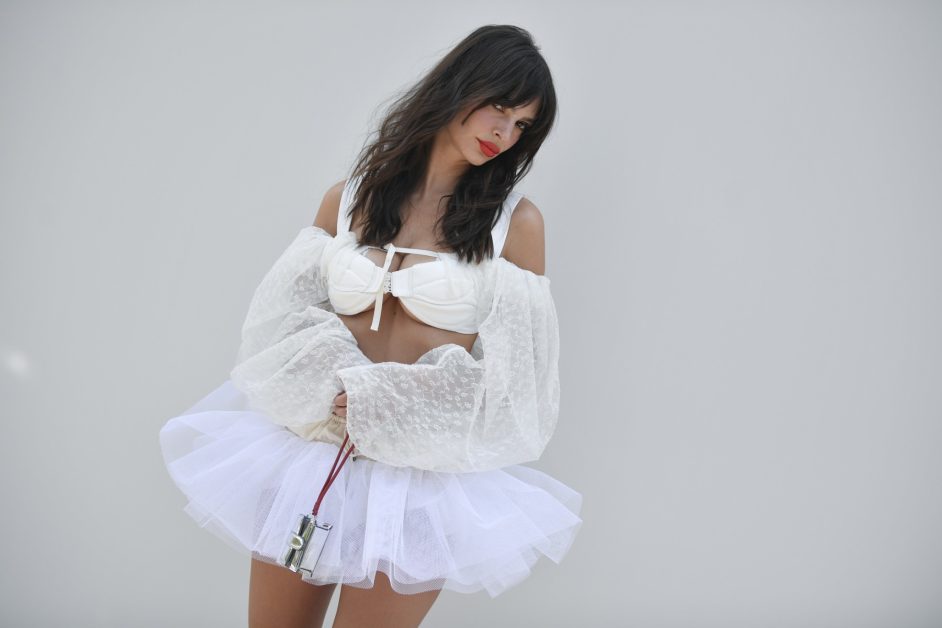 The famous model Emily Ratajkowski was among the attendees and captured attention with her unconventional look. She wore a layered and flared skirt made of successive tulle layers with a short design. Emily paired it with a white top featuring wide straps and billowing sleeves made of patterned tulle, which created an eye-catching combination.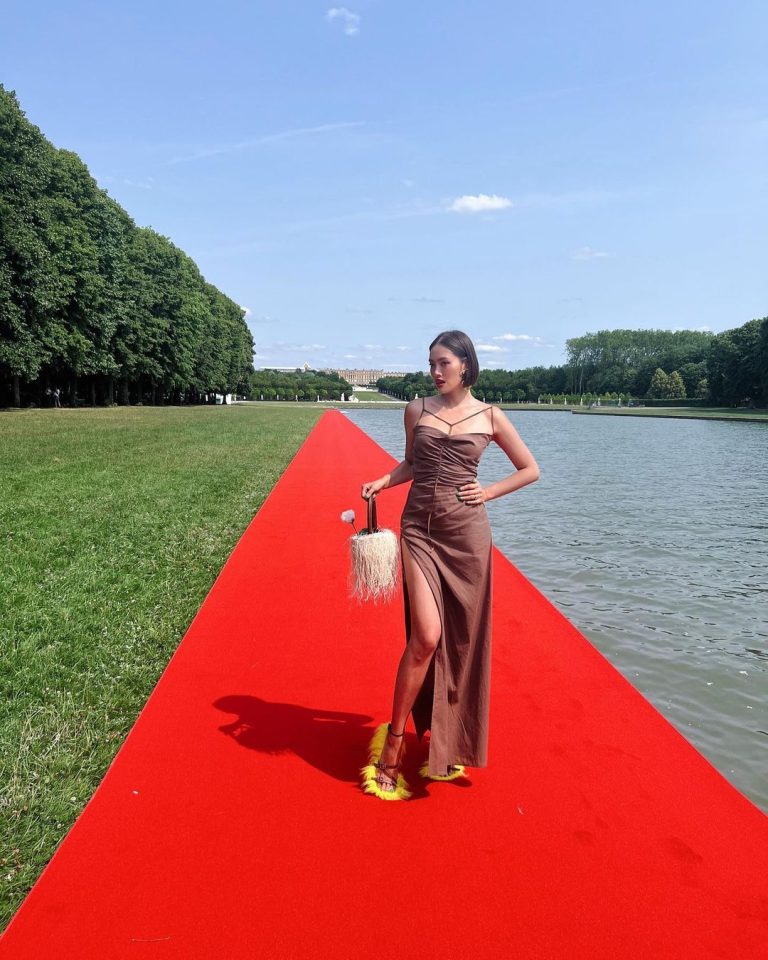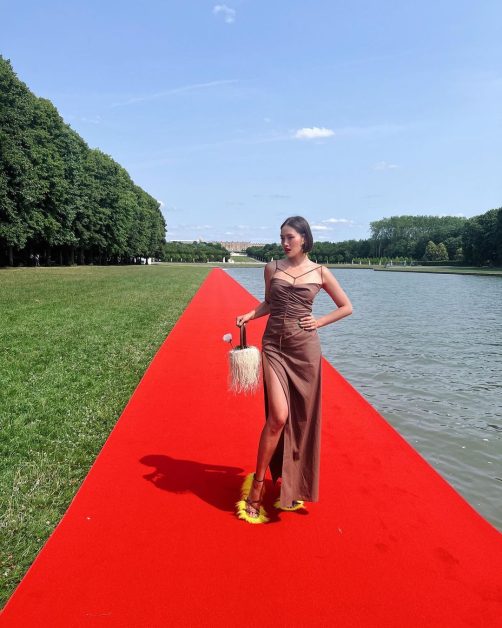 Tiffany Hsu, a Taiwanese star, wore a long and flowing brown dress with front pleats and a long side slit. The top part of the dress had thin straps, and Tiffany carried a round bag adorned with beige threads. She wore brown sandals embellished with fluttering yellow feathers.