With each passing season, some trends disappear, and others appear! The same applies to denim pants, which undergo some changes… They may be simple, but they can give your look a distinctive style. Are you ready for the fresh changes?
1- Low-waisted jeans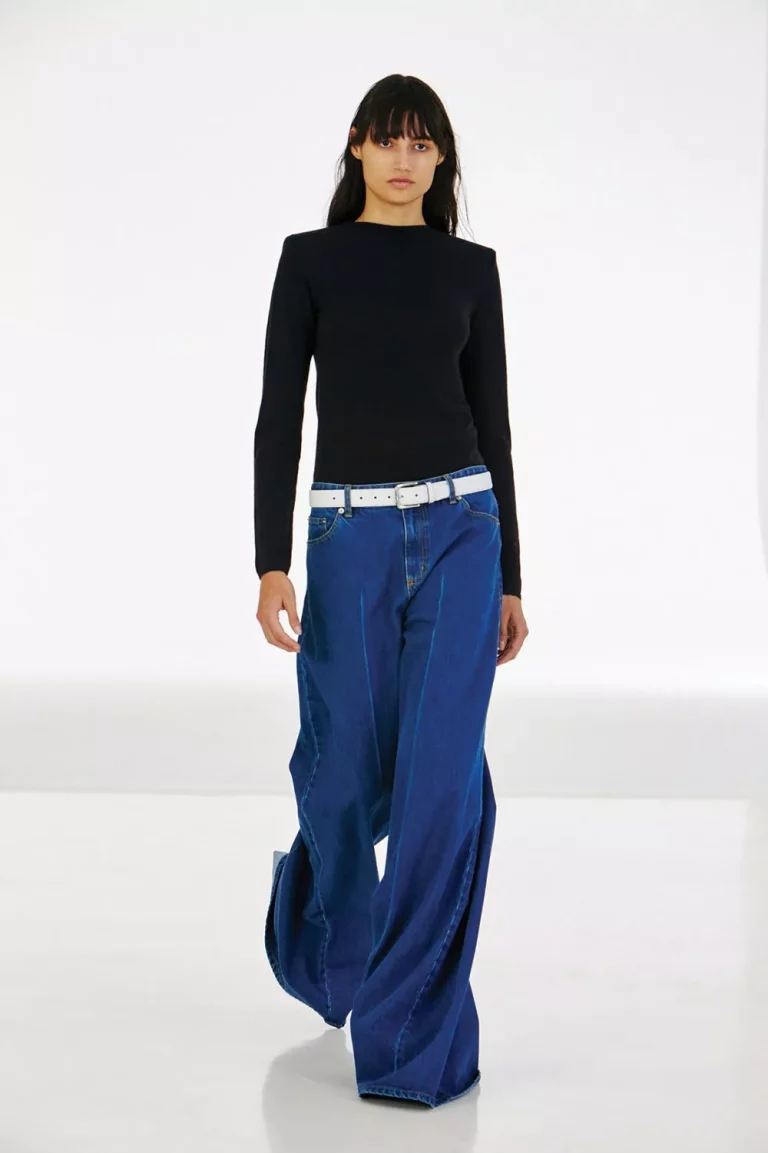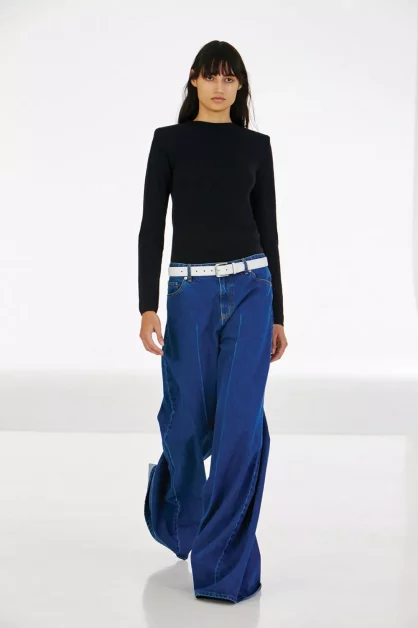 Want to go back to the early millennium? It is easy! All you have to do is wear low-waisted pants, Low Rise as if you were a member of the Spice Girls. If you dislike this trend, think again, because it is back and stronger than it was before.
2- Wide leg jeans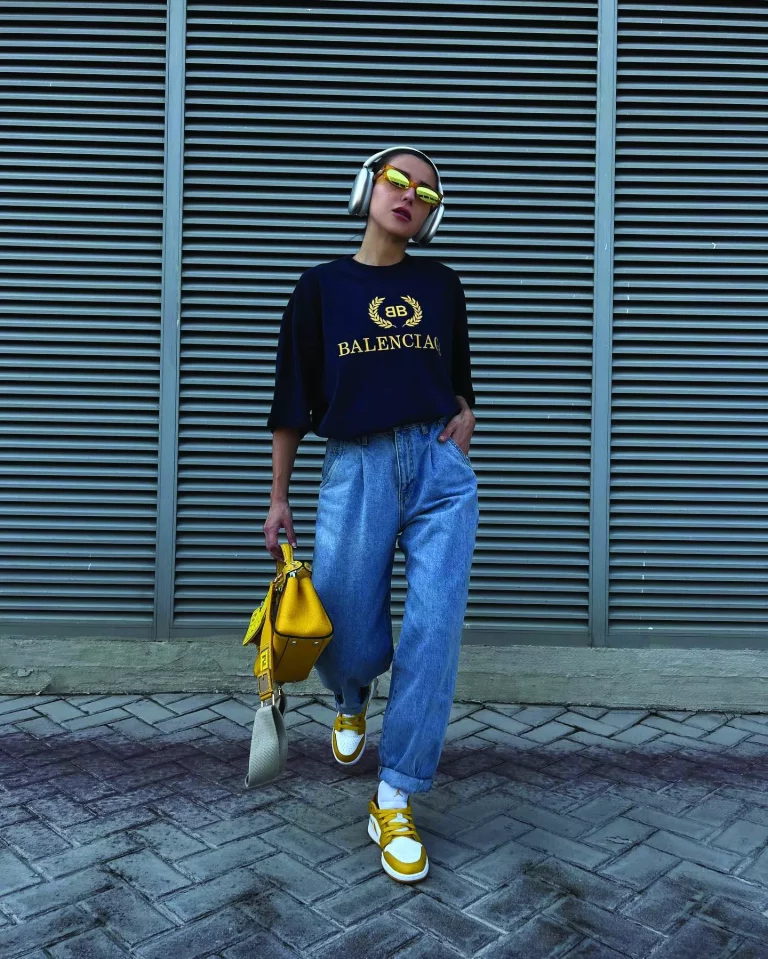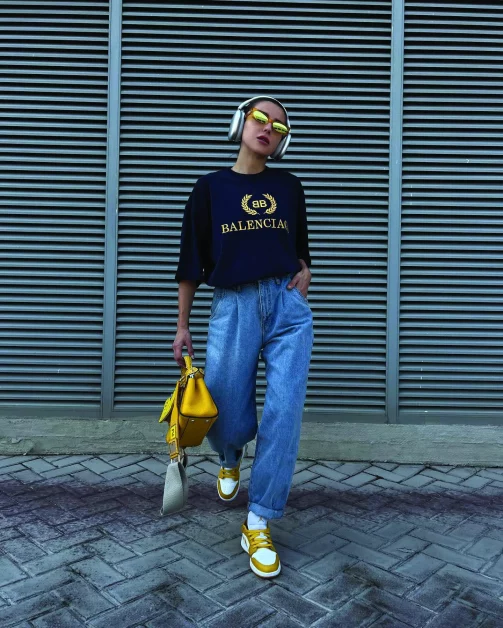 Since last season, the baggy denim cut is still among the strongest. This design gives your outfit a comfortable, practical, modern, and youthful look, even though it dates back to the nineties. So what are you waiting for to get a cool look?
3- Light jeans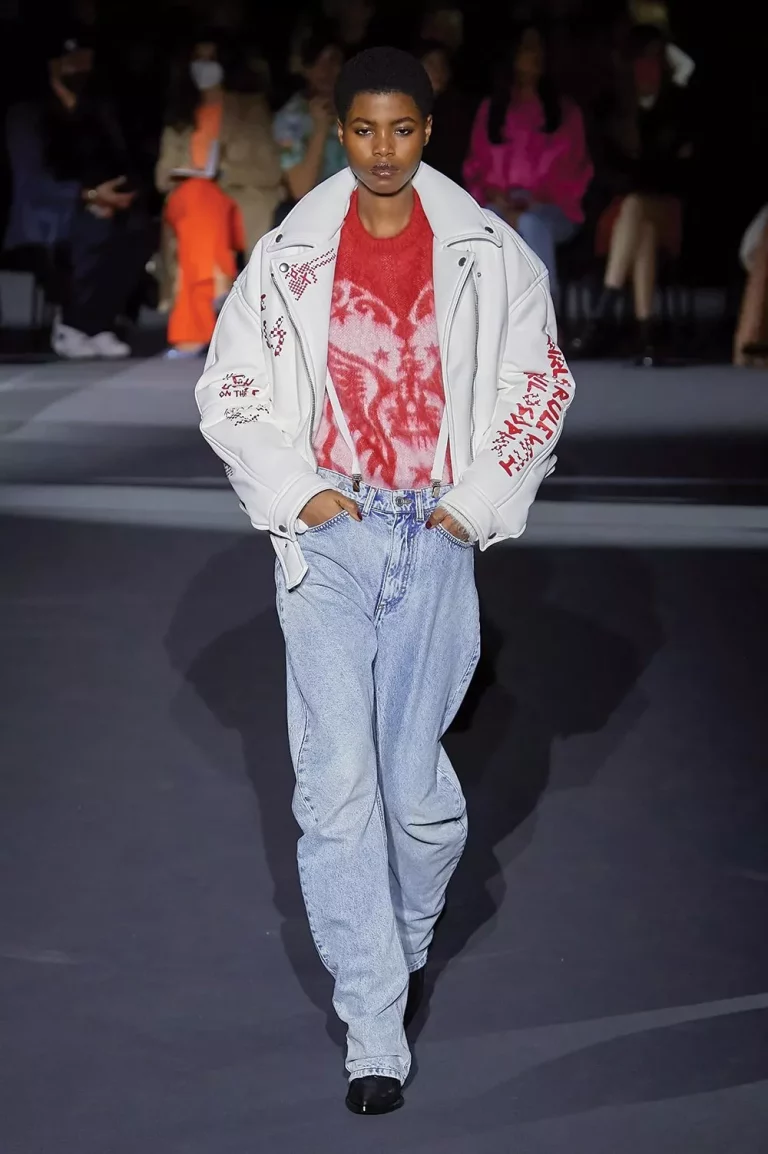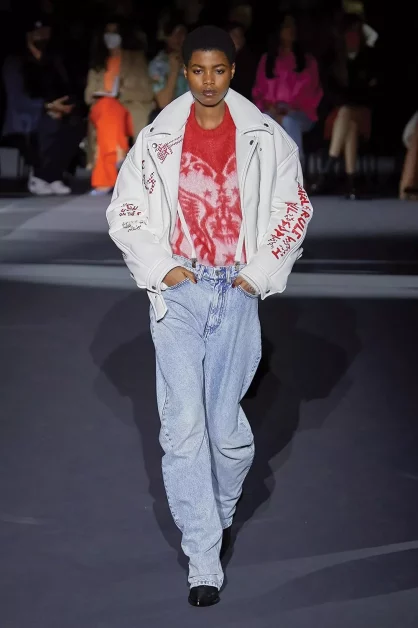 This trend, inspired by the eighties, has returned to the fore in the recent period to contrast with dark colors. Light-colored pants require a little boldness to be adopted, which is far from normal, especially during winter. Match light-colored pants with bold colors for a statement look, or monochrome for a balanced look.
4- High-waisted, wide-leg jeans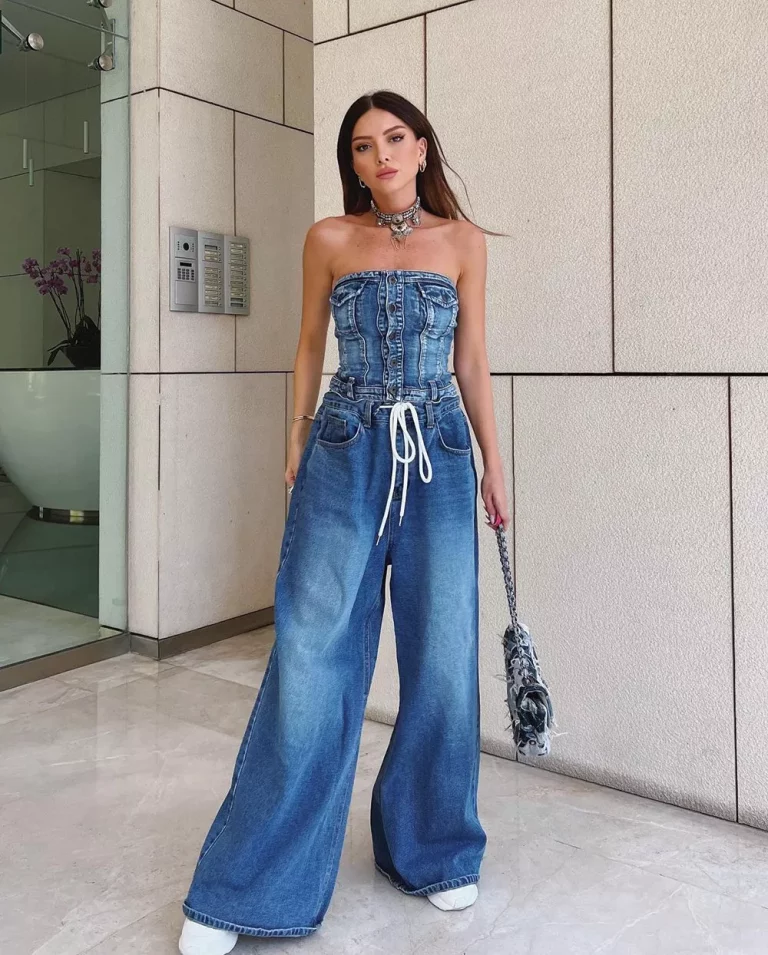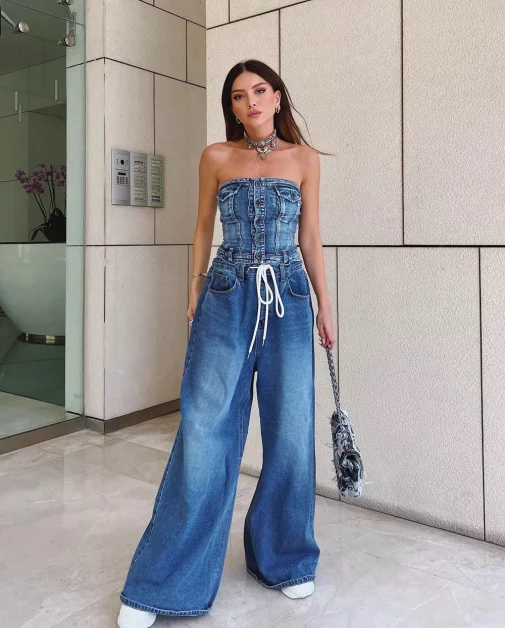 Who among us has not gained this method yet? The good news is that these pants are still standing on the fashion scene, to accompany you during winter. Pair it with high heels.
5- Cargo jeans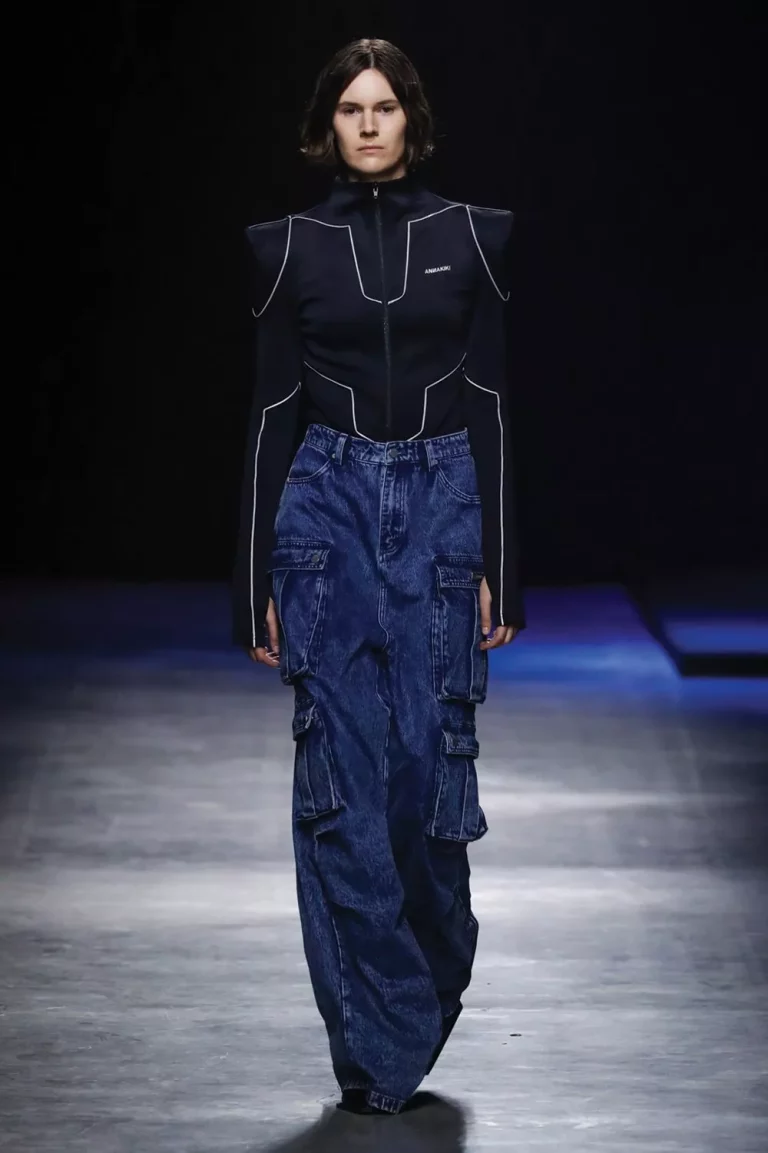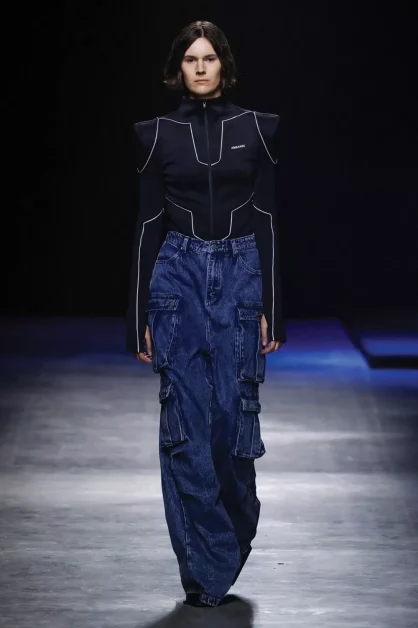 If you've been hesitant about buying cargo pants, now is the time! This design will be a significant piece of your look. It does not require much effort to coordinate it… You can adapt it with any shirt or T-shirt and get a Trendy look.
6- Straight cut jeans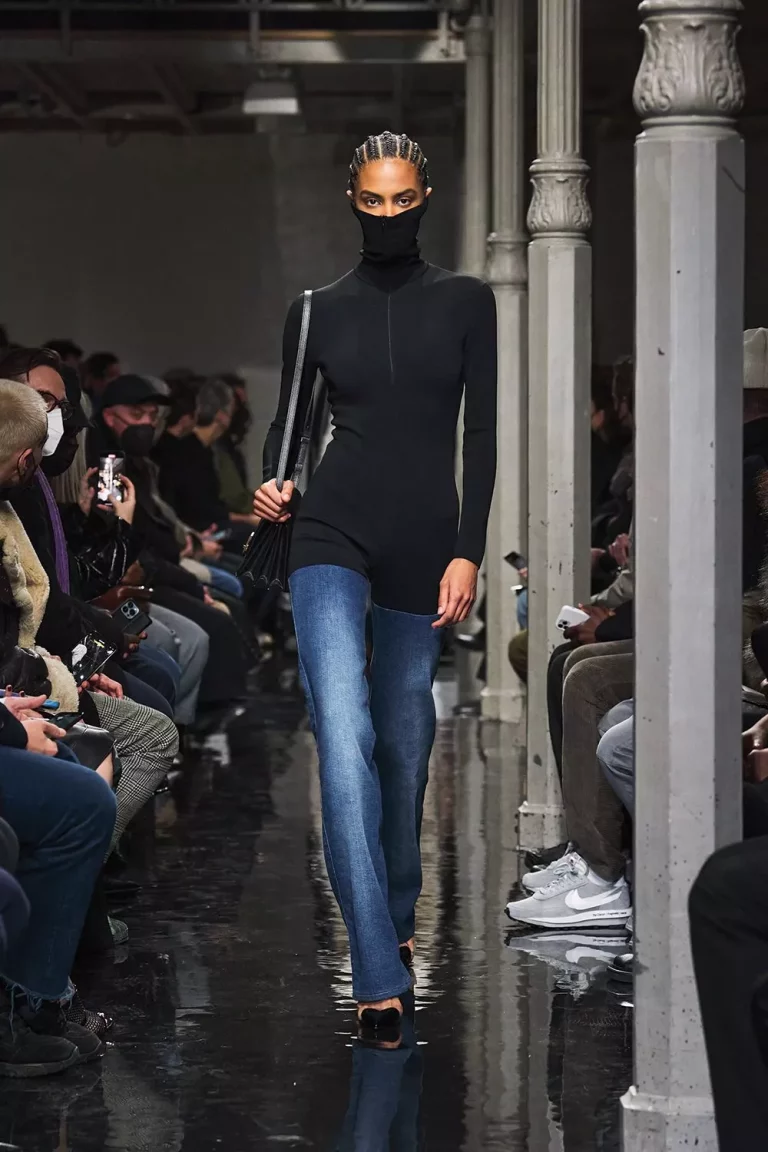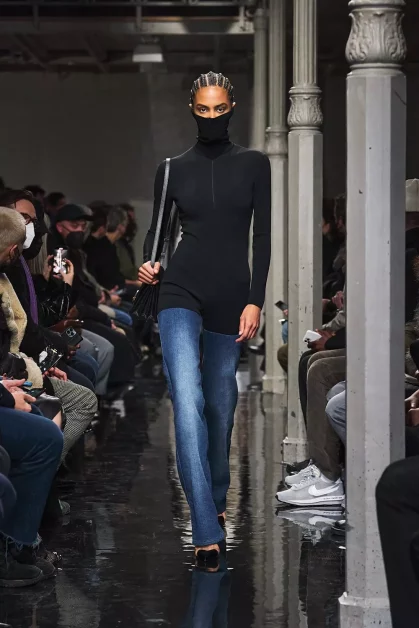 A classic trend, suitable for all women! Therefore, it is essential that your wardrobe include straight-cut denim pants that suit different bodies, full or slim, long or short.
7- Skinny jeans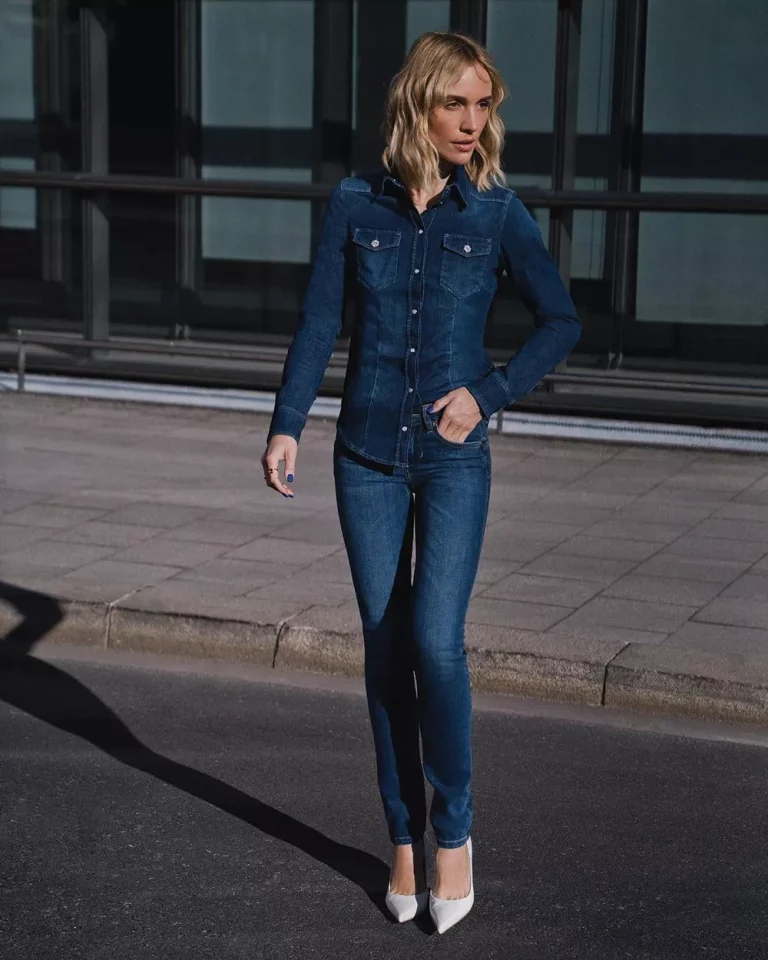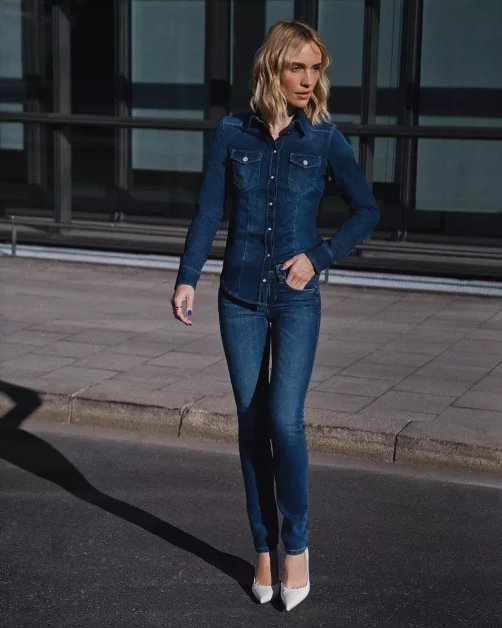 It may not be the most prominent trend this season, but it is not absent from the fashion scene and not without it in every wardrobe. We recommend you pair it with high heels or stilettos.
8- Very long jeans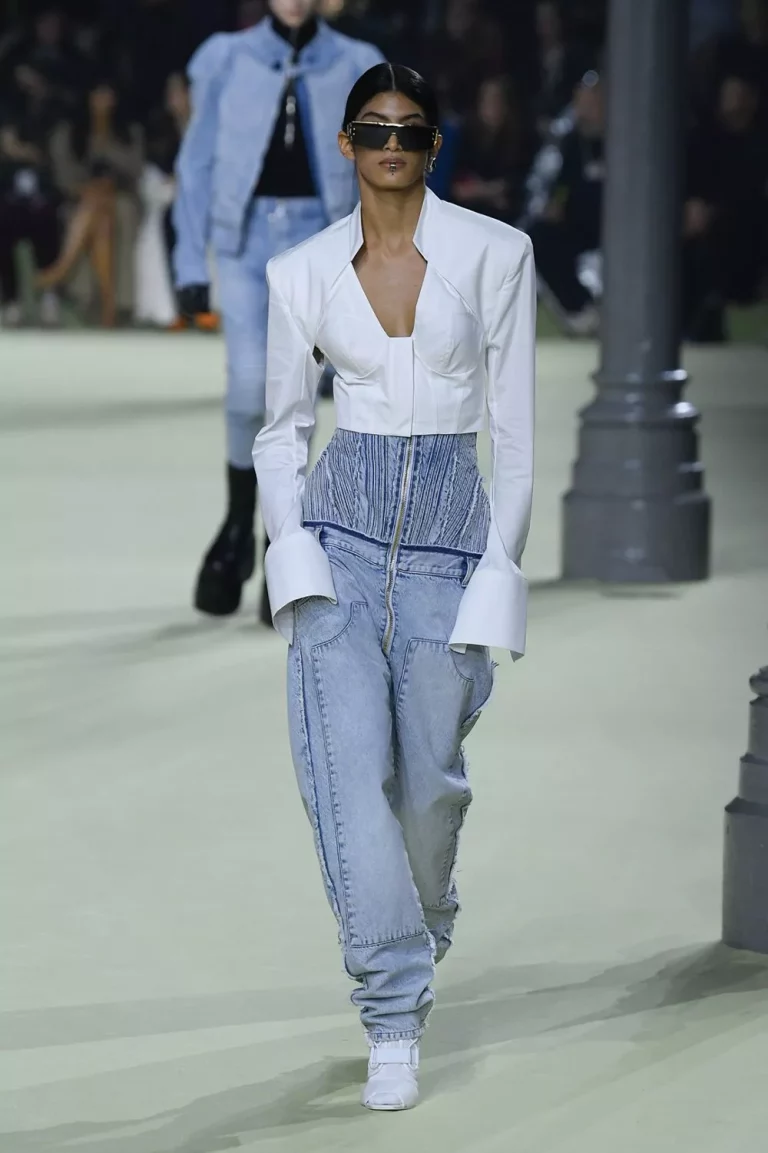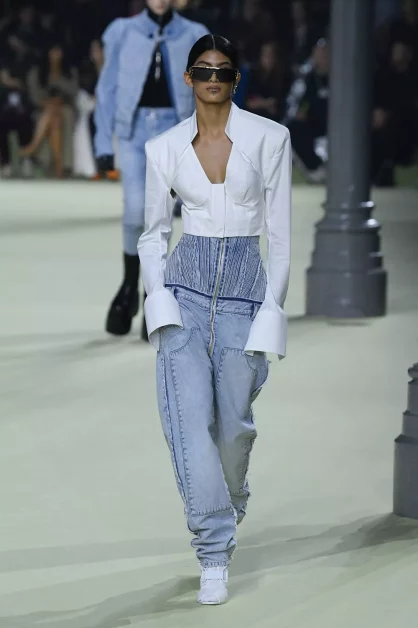 The trend of long denim pants was not limited to their length reaching the floor, but it exceeded it so that the very long pants and the folds in their lower part dominated the fashion arena. This trend will give you a new look and statement, but we recommend only tall women adopt it.
9- Dark blue jeans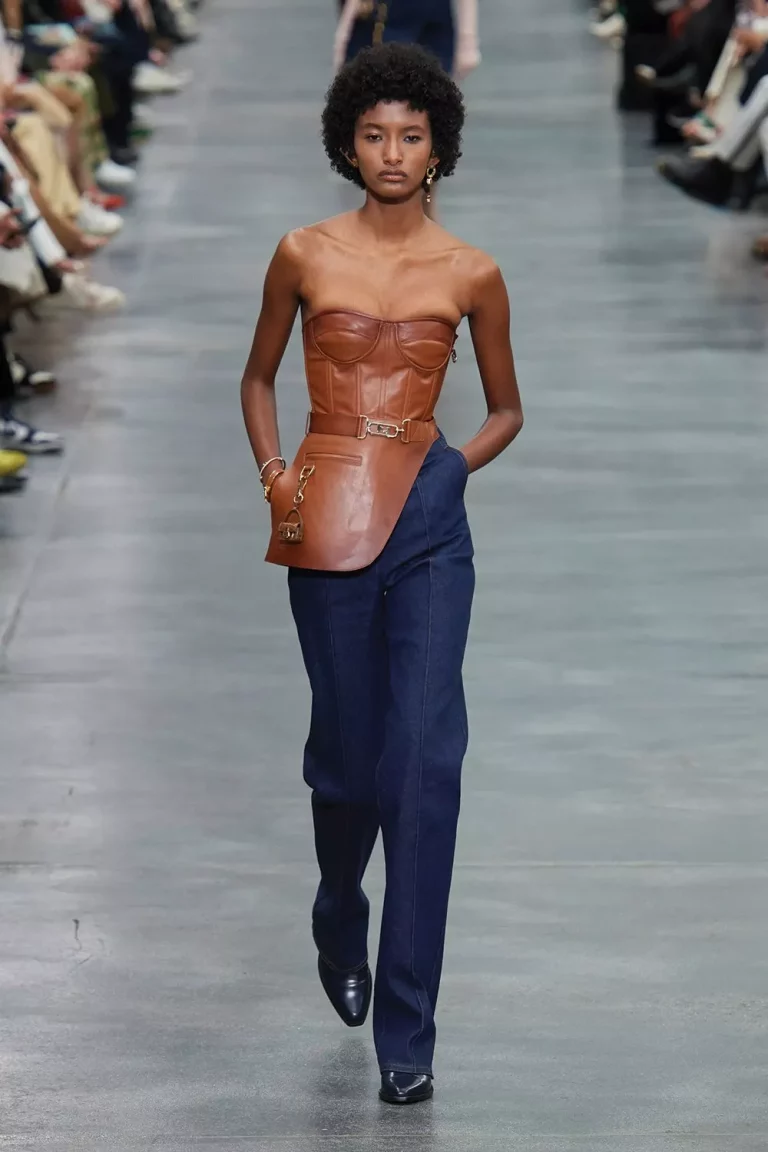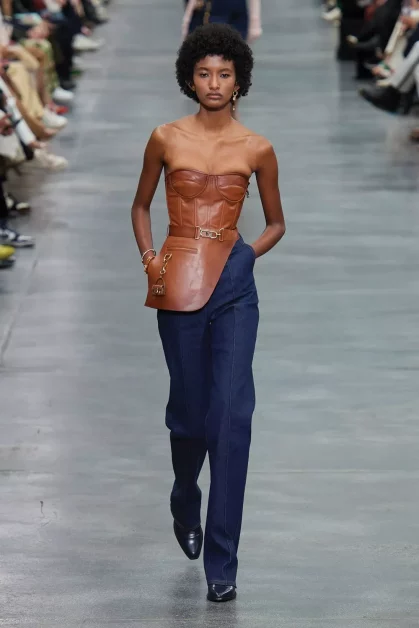 Return to timeless classic style with timeless pieces in your wardrobe like dark navy denim. This color is suitable for all looks and styles, and it can be adopted with original cuts and colors… Yes, to classic colors!
10- Jeans that are not embroidered from the bottom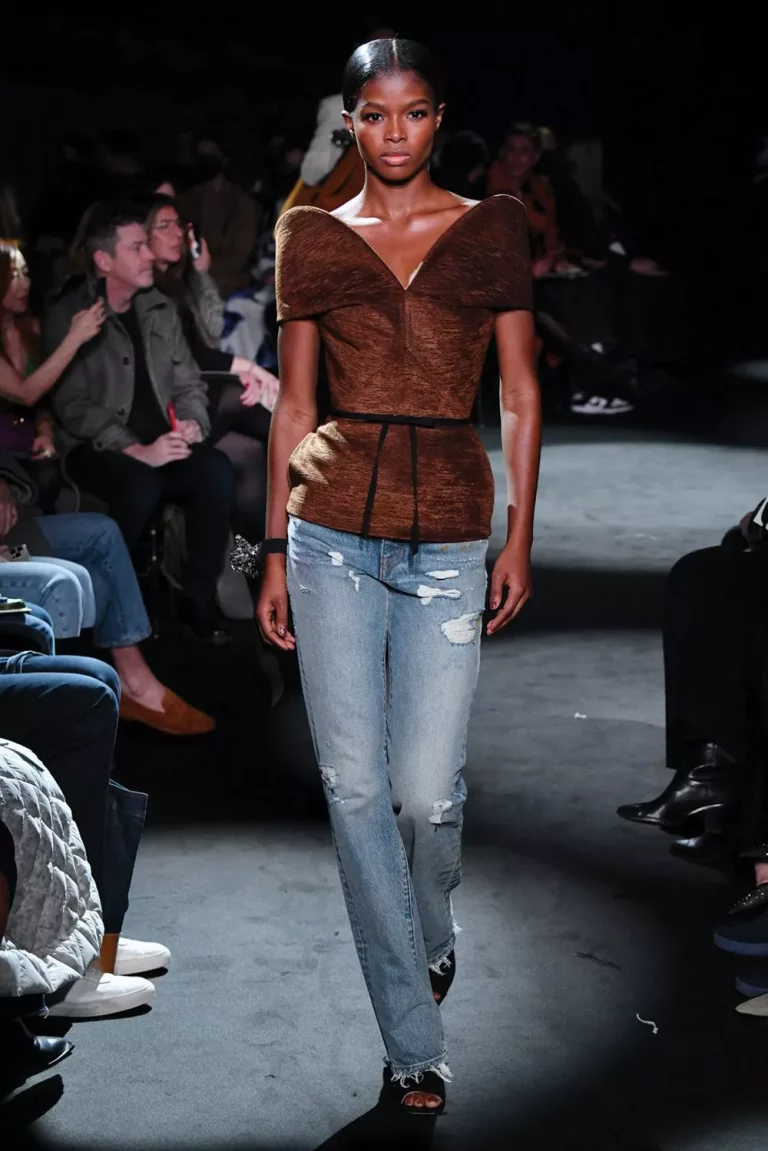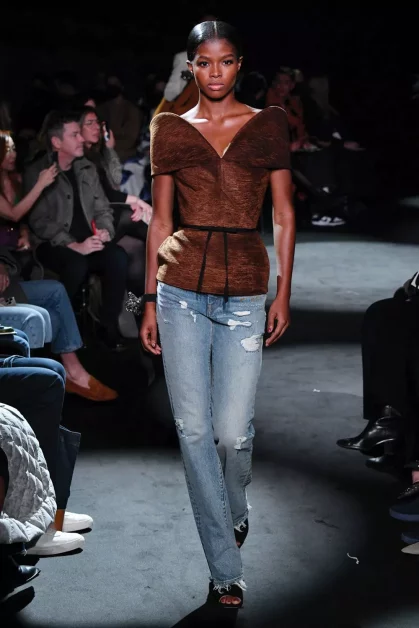 A minor detail, but it can give the pants a distinctive touch. Do not put these pants under the winter boots to show this specific detail. [All purchasing details via our "10 Popular Jeans Trends in Winter 2023" Collection on ssense].