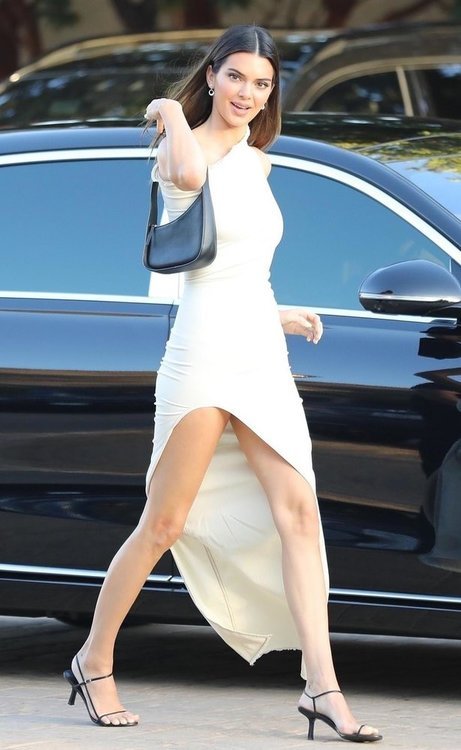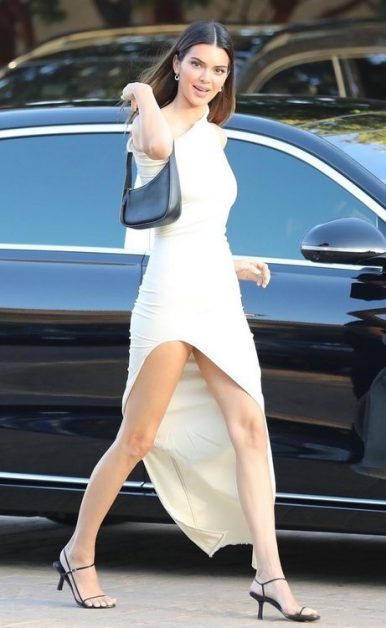 Her modern and youthful looks, which are a source of inspiration for many young women who prefer trendy looks and keep pace with the trends of the world of fashion and elegance, distinguish the famous American model Kendall Jenner.
Recently, Kendall starred in an attractive and youthful style in an elegant white color in her latest looks during a special occasion, and Kendall chose a modern and fashionable dress with a simple and soft cut, and maintained the character of simplicity in the way and style of soft coordination with black sandals with a trend of stripes, a shoulder bag in black, and adopted a simple hairstyle And light makeup that showed her natural beauty without exaggeration or glamor.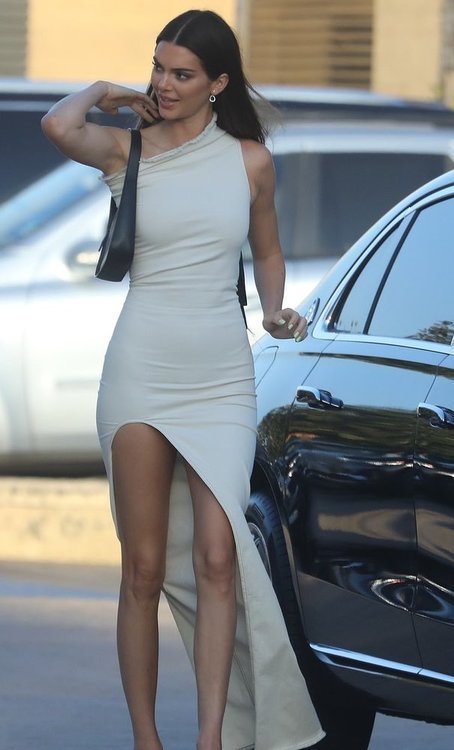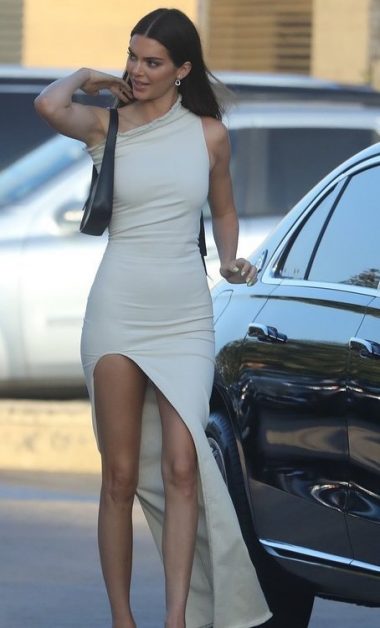 A simple youthful look inspired by the style of Kendall Jenner!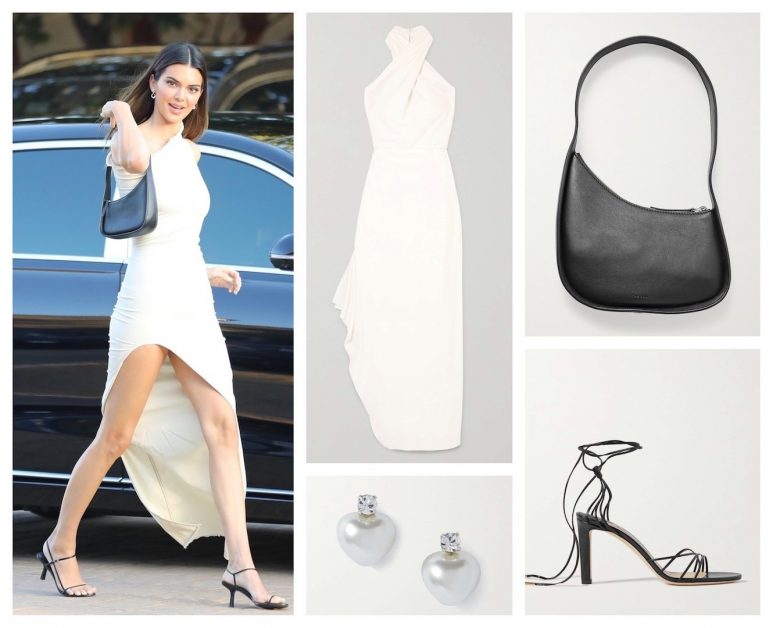 We coordinated an attractive and simple white look in the style of model Kendall Jenner, in which we chose a soft white dress by HALSTON, in a halter-neck style and a soft and elegantly flowing cut, and coordinated it with a youthful black leather sandal with high heels and a trendy ribbon cut designed by JIMMY CHOO, in a Kendall style. She chose a modern black leather shoulder bag with a distinctive cut, designed by THE ROW, and completed the look with elegant feminine heart-shaped faux pearl earrings with sparkling and small stones designed by SIMONE ROCHA.