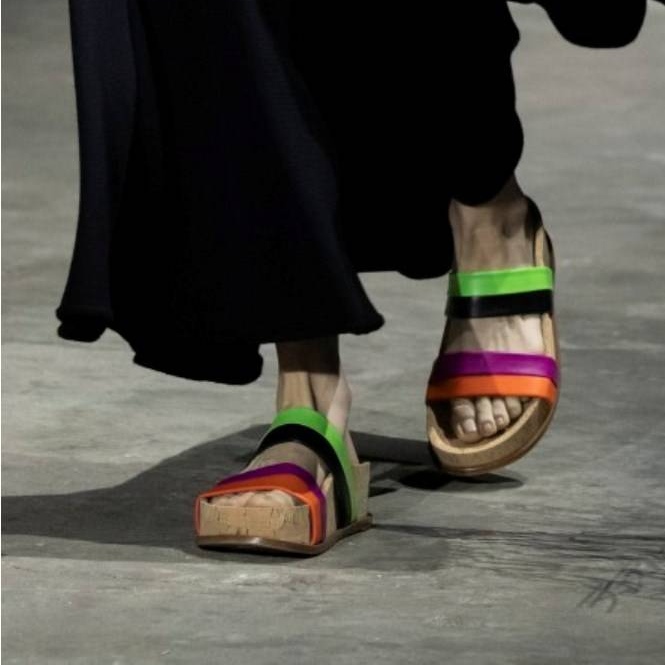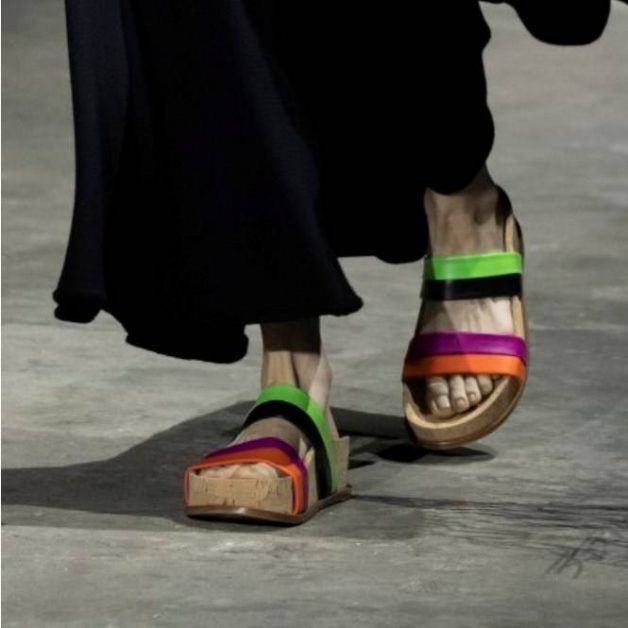 In the summer, women's trips and trips abound, so they need comfortable and practical slide shoes. Fashion has adopted modern looks for shoes, and if you are looking for models and designs that combine several specifications, including elegance and distinction, you must wear the popular slide shoes, as they are one of the most prominent trends of fashion shoes in 2022, and many stars have worn them, as they are characterized Comfortable, it is flat and does not cause pressure on the foot.
modern look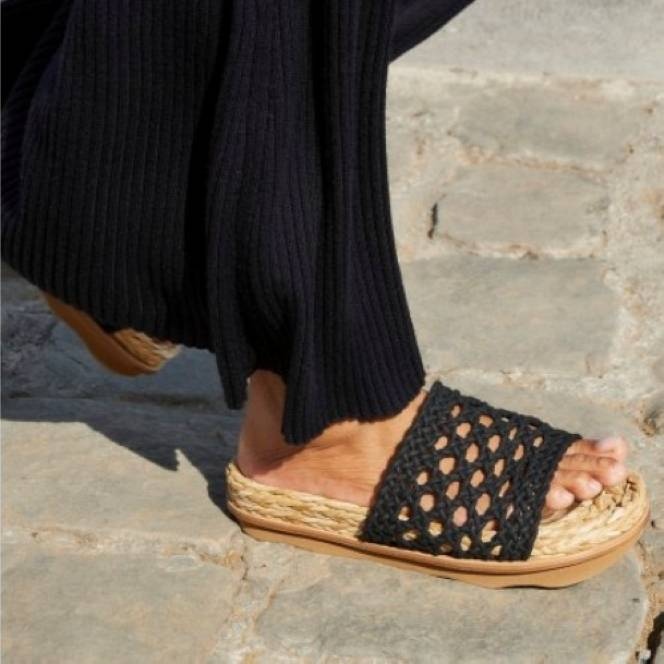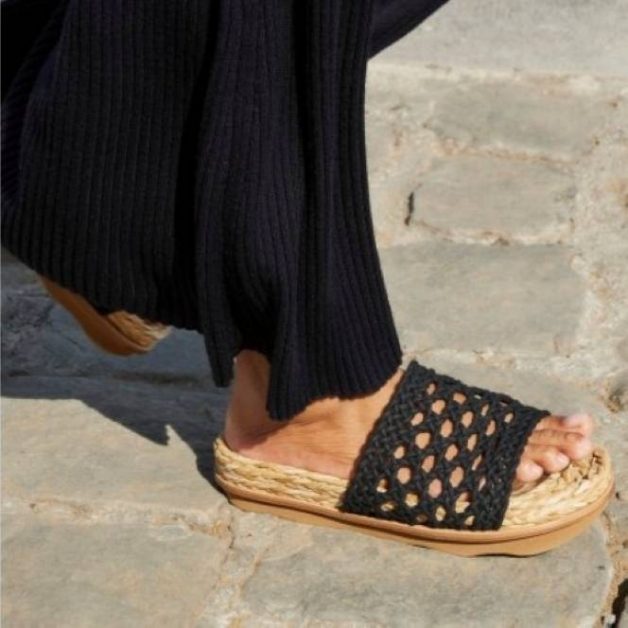 Many slides have emerged in black this summer, which suit various fashions, and can be adopted during the day for a modern and fashionable look. Chloe presented the crochet slide shoe, besides several elegant designs and models in black or metallic color. Some brands also added vibrant colors to the black color; To suit summer and its high temperature. For a vibrant look during the day with the most beautiful colorful slides from the most famous brands, wear this design from Roberto Cavalli for your varied walks during the day, feeling no fatigue or pressure on the foot.
International brands have featured slides in vibrant colors, such as yellow shoes and shoes decorated with prints bearing the name of famous brands, besides models of animal prints; To give it an attractive touch. If you are a fashion lover, it is better to wear slide shoes; Because it is suitable for summer and its high temperature, and you can coordinate it with various types of clothes from dresses, skirts, pants, and even shorts…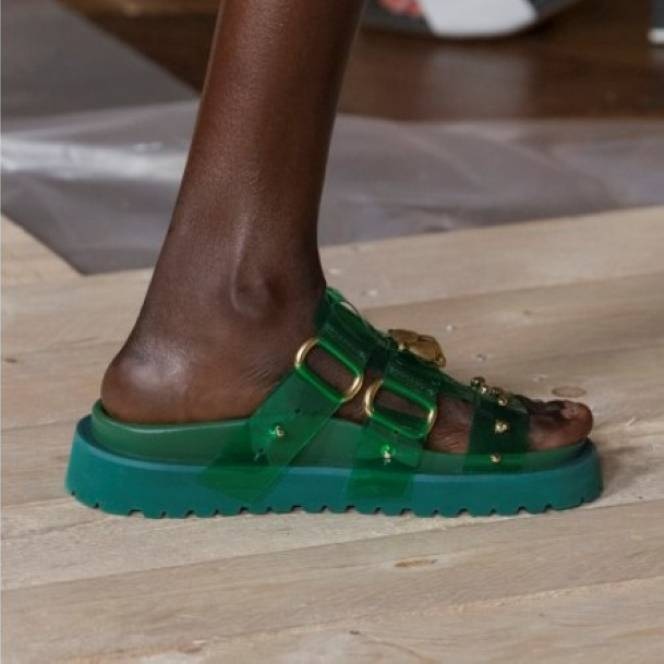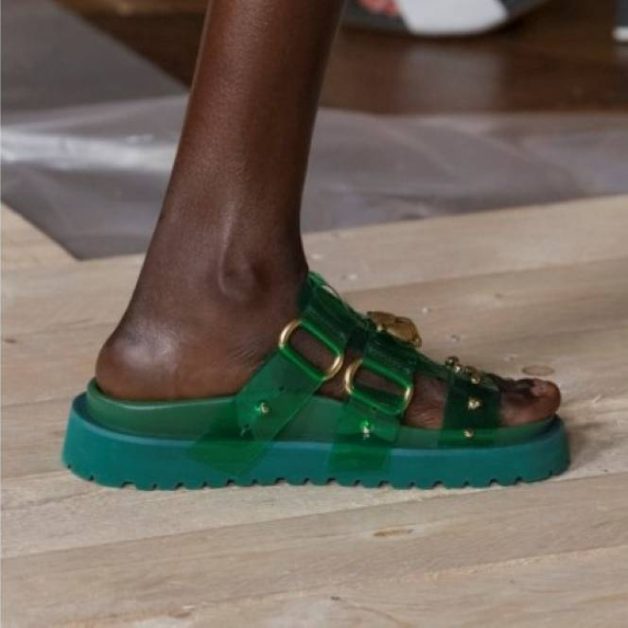 Attractive and gorgeous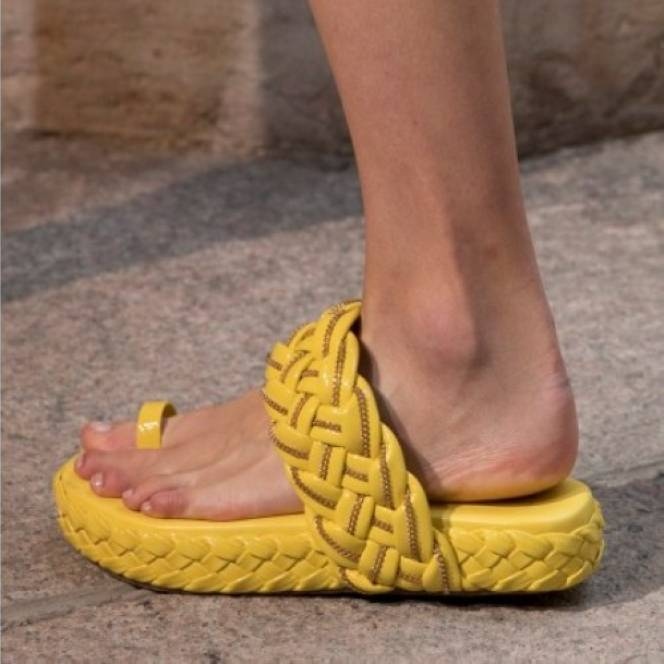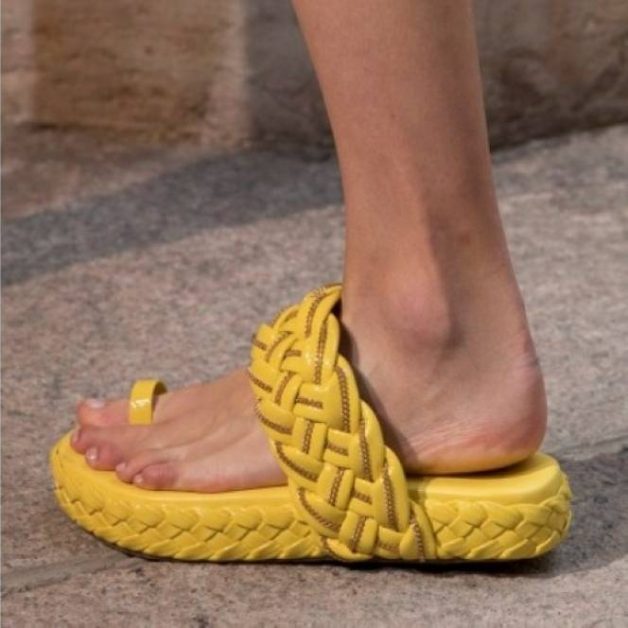 You can make slides look cute by wearing them with elegant and separate. The prominent feature of these shoes is comfort and functionality. You can walk millions of miles with no pain. They are simple shoes that add minimal sophistication to your style. Here, the ladies who appear in the streets wearing classic slide designs appear, as they are characterized by some specifications that are not found in other shoes, and they are among the most shoes that have appeared in multiple designs and all women have gained them within their own shoe collection.
as they are available in all shapes and colors, all you have to do is It is the choice from a wide range of slide shoes in their distinctive shapes, with the need to coordinate them with your clothes, where you can wear them with skirts and trousers alike, and you can wear them with dresses, gowns, etc… In addition, they fit classic looks, but they are appropriate With skirts, pants and long dresses, and because of its comfortable and elegant low heels, it is ideal for work looks and even for day trips, it always adds a touch of elegance to the look while maintaining the element of simplicity.