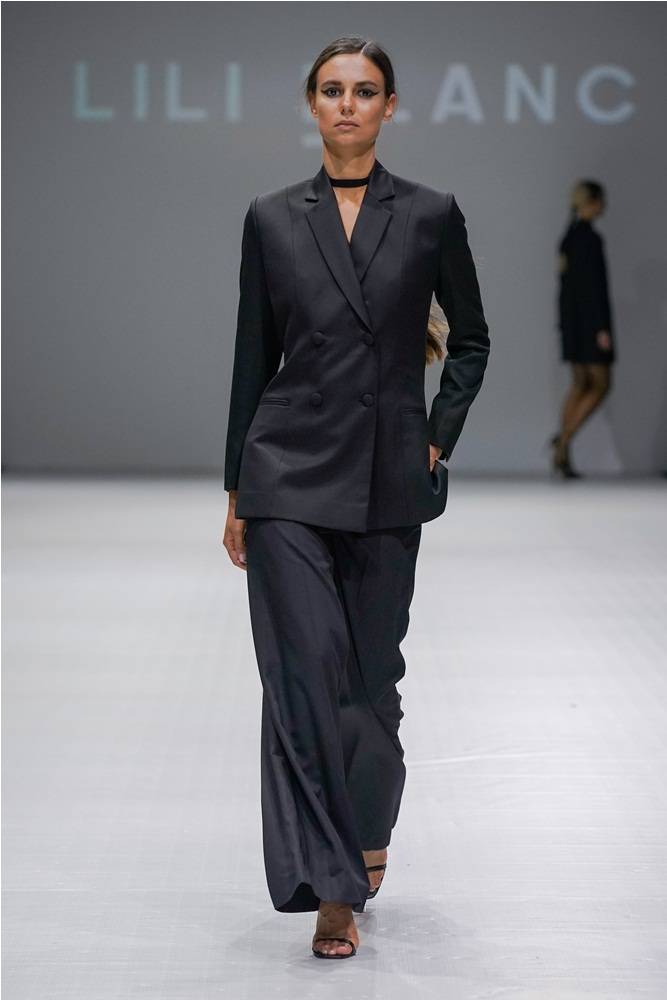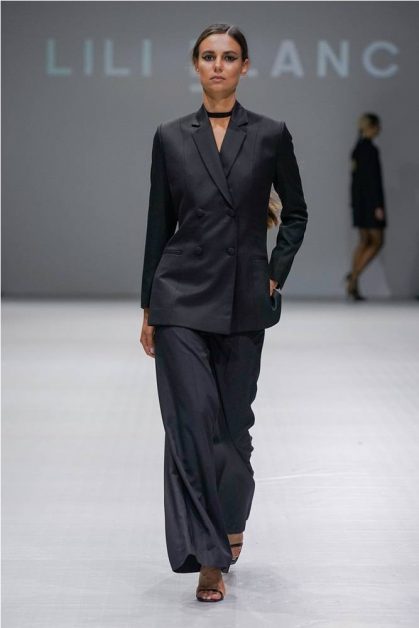 Models of women's formal suits for the fall of 2022 have emerged with the most beautiful, comfortable, and lively cuts and various colors. Choose them from the most important international brands.
new options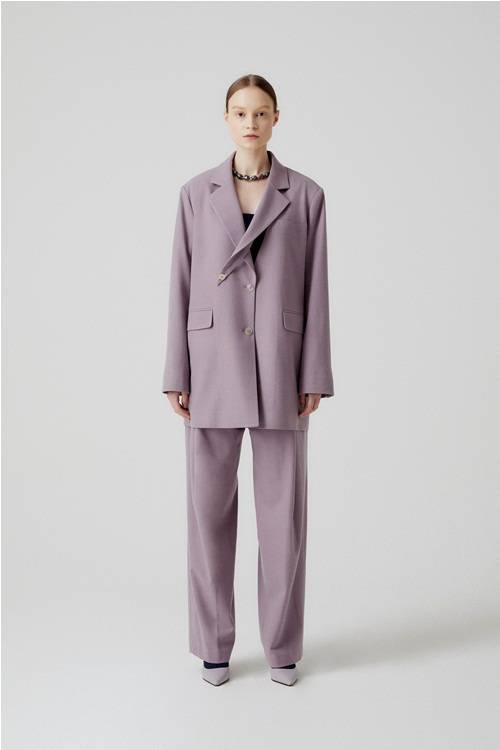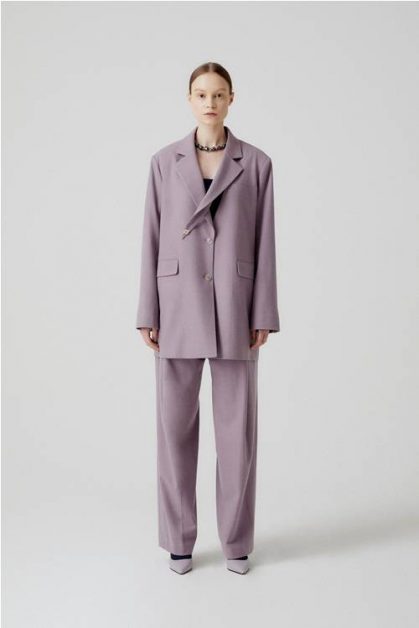 The women's formal suits for the fall of 2022 are the best new options that suit the nature of your going to work and the formal evenings of every businesswoman… as they help you to a great degree to move and choose the most appropriate formal look for you.
Classy and colorful women's tuxedos featured straight ankle pants and a long, flowy blazer in a relaxed and eye-catching style with black side buttons. You can also choose elegant women's formal suits in bold shades, inspired by The Studio, with a bright light purple color through the fashion of wide trousers and a straight and long jacket in a coordinated way with the black cherub top.
Also, shine on your official occasions with the most beautiful models of white suits, for example, it is a refreshing, attractive look to the extreme. Choose it from Bouguessa with its loose design through the long pants and blazer. The latest white high-end suits with wide trousers that do not reach the ankle border in an airy style and coordinated with the short and prominent blazer through the side buttons, along with the bold fashion of the Korean top that guarantees you a complete look is unparalleled.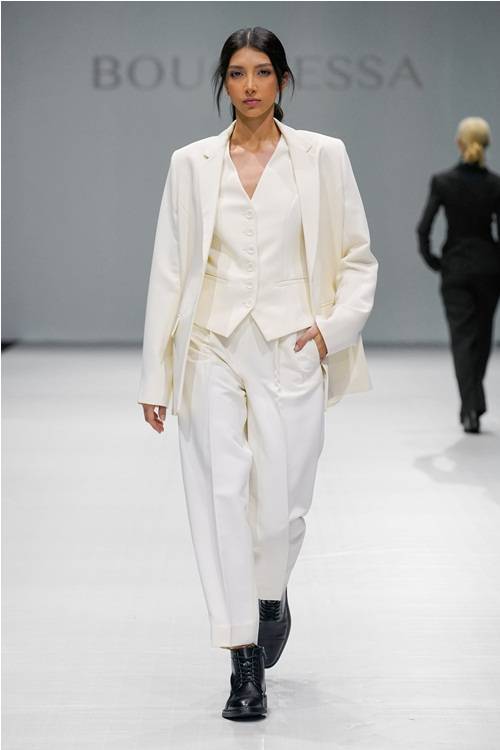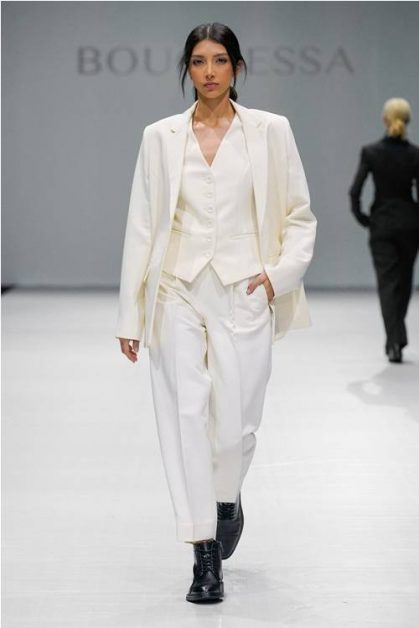 high-end official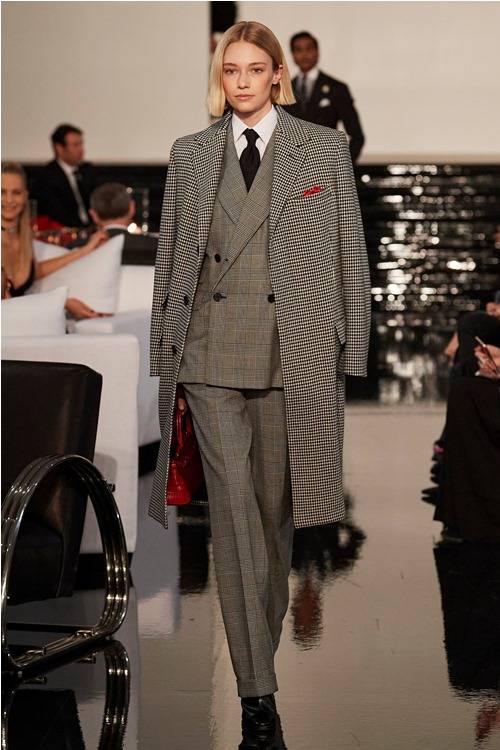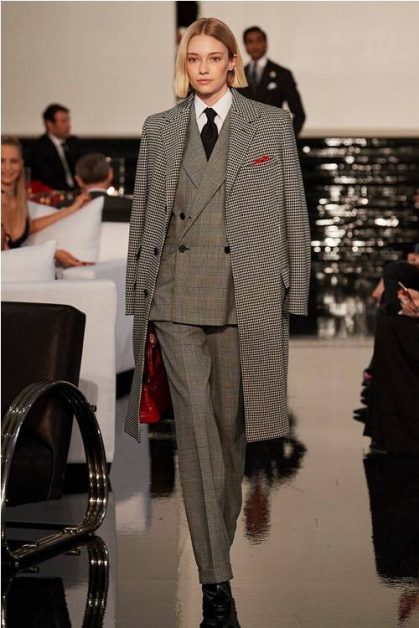 Gray color dominates the fall 2022 fashion in the formal suit model, as it is a modern color and has many elegant shades. It is also suitable to be worn with all colors of accessories, whether gold or silver. There is no objection to wearing it with skirts, even or trousers, depending on your work and your official occasions..
The most prominent in your upcoming looks are the high-end women's tuxedos with checkered checkers from Ralph Lauren, with the fashion of tight pants and the long and striking blazer trend. Do not miss the adoption of this chic model. We also drew attention to the appearance of the suit with the short-sleeved jacket and the wide trousers that rise above the waist area, and the suit jacket appears for the upper part of the body. This model is available in many elegant colors for fall 2022 such as black, white, blue, red, olive, and gray… and even brown has never gone out of style.
Women's formal suits remain fashionable. Because it gives the look of every woman boldness and radiance, and it is comfortable and distinctive thanks to the very soft fabrics. Get it in your closet for this season and choose what suits your personality and taste.