France is a country of romance, fashion, and elegant architecture. For the French, everything revolves around luxury, sophistication, and glamor, so when talking about regional architecture styles, there is nothing more beautiful than French design to express it, where the timeless décor, romance, and elegance of French luxury homes are.
The French style appeared in decoration in the eighteenth century, a style that charmed and continues to enchant the world with great elegance and sophistication, so much so that many people chose it to be the champion of their home decor styles.
There are many French decorating ideas you can take inspiration from and incorporate into your home, as this report reviews for you.
parquet floors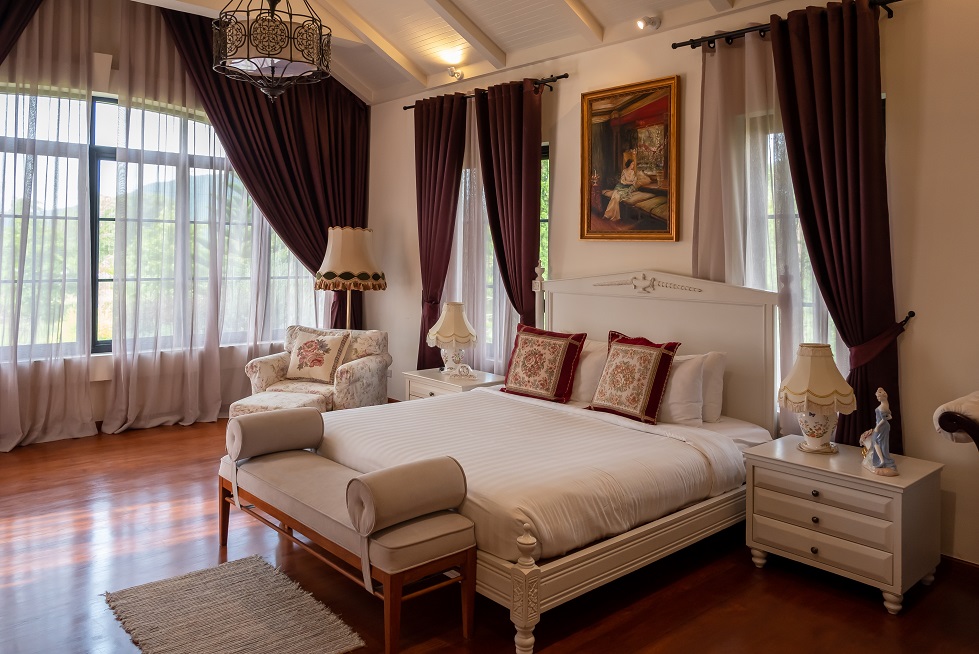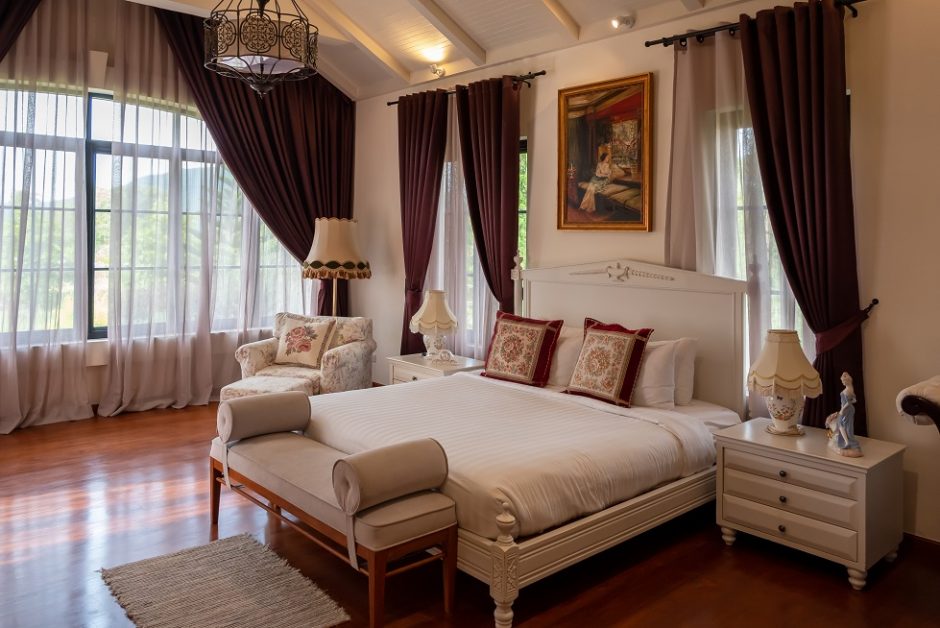 If you want some French inspiration for your home, replace carpets, marble, or ceramic with laminate floor parquet.
Parquet floors go hand in hand with French luxury and are associated with Versailles, the "Palace of King Louis XIV", giving your home a touch of elegance and unparalleled simplicity that suits all styles of furniture.
golden touches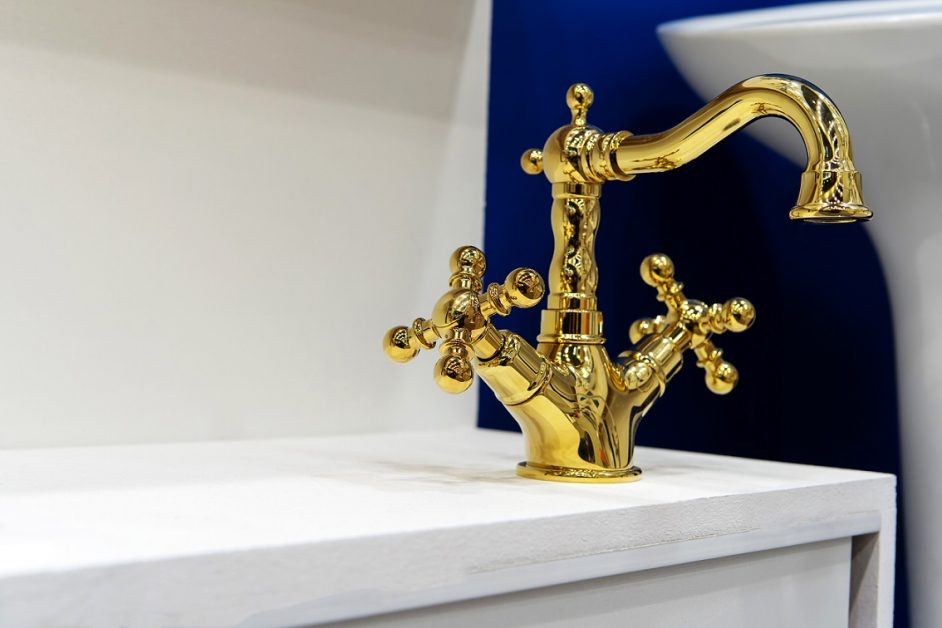 France is famous for its architecture, especially in the opulent Rococo period. The sheer splendor of Versaille and other luxury castles and palaces is a major source of inspiration for many wishing to include some classic French elegance in their homes. One way to do so is to incorporate plenty of golden touches into your home on the ceiling, walls, and columns.
Plus, replace your silver or chrome faucets, cabinet knobs, and door knobs with luxurious gold.
Soft-colored paints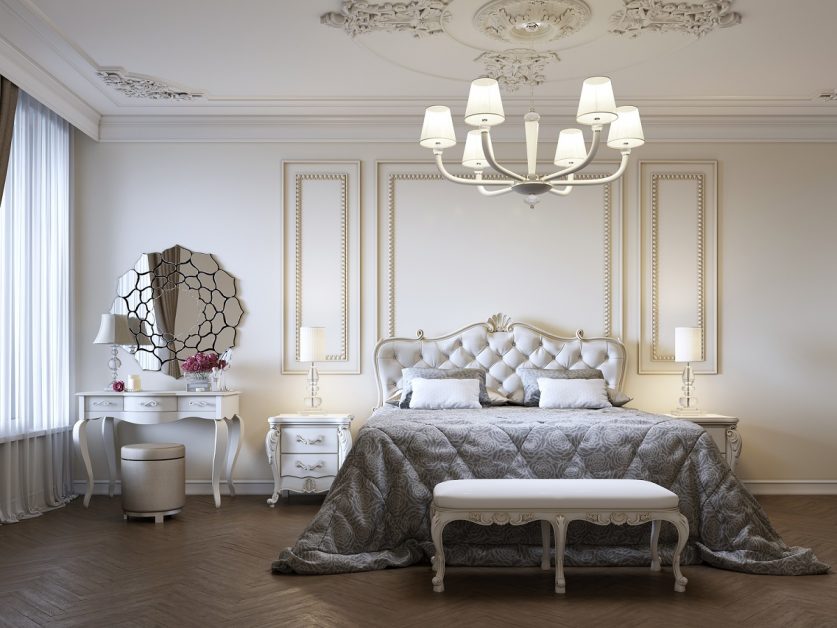 Part of the simplicity of French-style interiors comes from the pastel color palette, as French architectural design focuses on neutral color palettes.
Dark shades can appear in furnishings such as brown, bronze, and gray.
These neutrals should also be creamy and warm, from the light like cream to dark like rich chocolate.
The French decor style is dominated by pure white walls and neutral furnishings, with the possibility of mixing it with a few bright colors.
To add depth to the neutral color palette while maintaining a sophisticated muted effect, choose to layer small doses of black through the lighting fixtures to emphasize the French luxury look.
upholstered furniture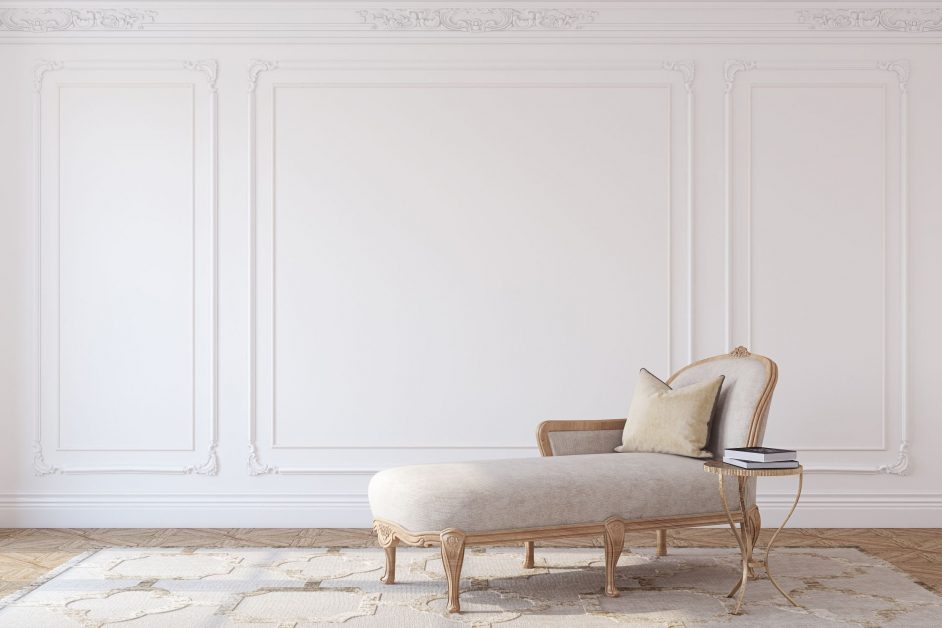 One of the most prominent French décor ideas for furniture is choosing low-gloss upholstery. Upholstery in white, cream or pale yellow linen is very common in French rustic homes.
Antique pieces for a touch of history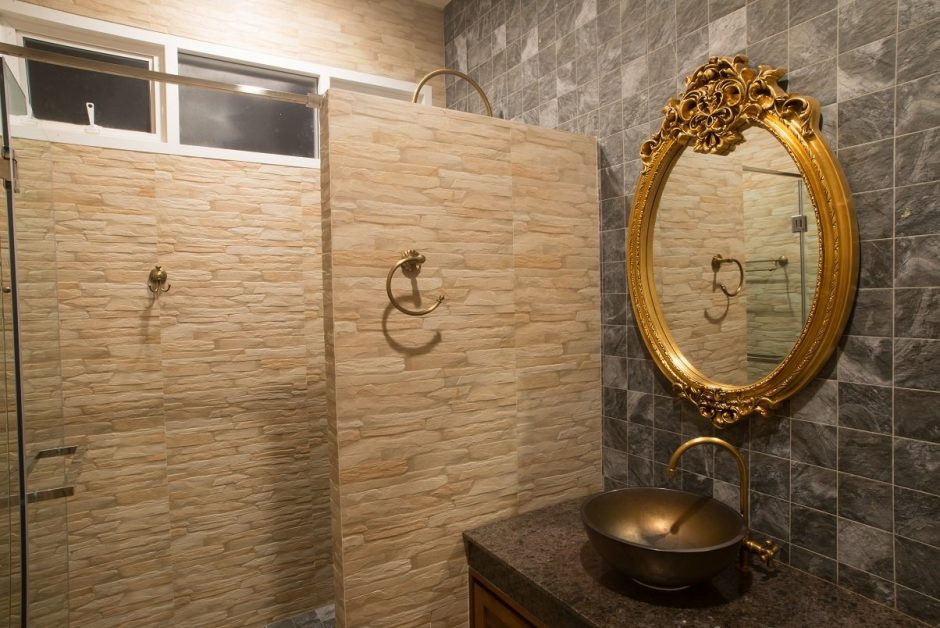 French homes often show old-world charm, the French have a great love for antiques, so, from French decorating ideas, decorate it with an antique desk or a vintage mirror and other antiques, to add timeless charm to your home and a sense of history and heritage and more luxury and sophistication.
A touch of crystal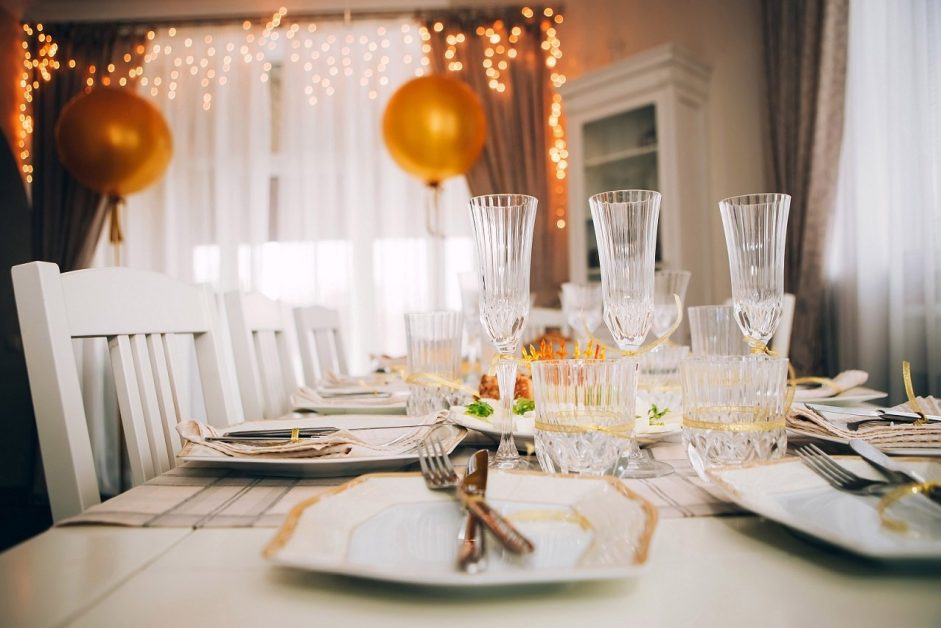 Another item that can add a boost of romance and glamorous French style charm to your home is crystal in the most common styles, such as tableware, chandeliers or French crystal candles.