As Halloween approaches, celebrities are embracing the holiday spirit with extravagant costumes. We've seen Kourtney Kardashian channeling her sister Kim at the 2013 Met Gala, and Paris Hilton recreating Britney Spears's iconic "Toxic" flight attendant look. However, Priyanka Chopra is taking a more subtle yet stylish approach to her spooky season attire.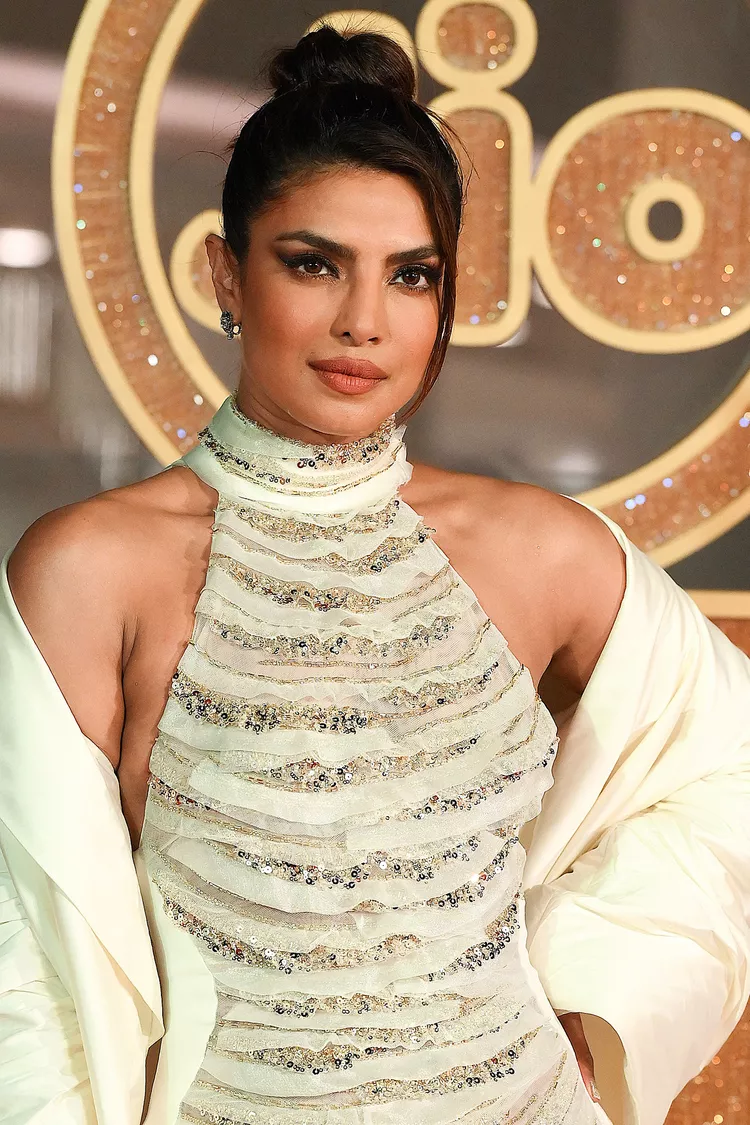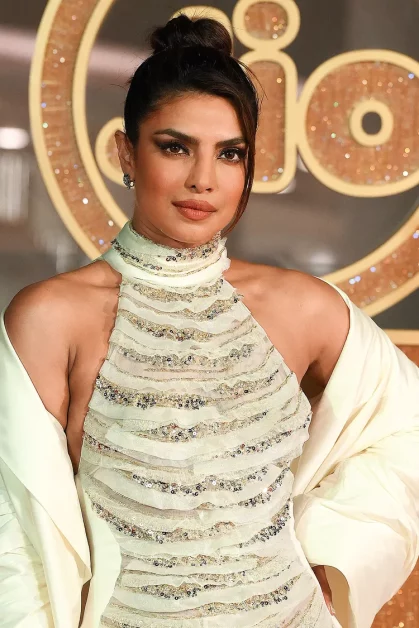 At the opening night of the Jio MAMI Mumbai International Film Festival, Priyanka made a statement on the red carpet with her choice of outfit. She wore a sheer white mummy-inspired column dress designed by Tony Ward. The bridal gown featured a combination of white satin panels and transparent strips of fabric adorned with gold sequins, creating the illusion of bandages wrapping around her body. It was a unique and chic interpretation of a mummy costume.
To complement the dress, Priyanka donned an ivory coat that elegantly draped off her shoulders. Her brunette hair was styled in a sleek top knot with side-swept bangs, adding a touch of sophistication to the ensemble.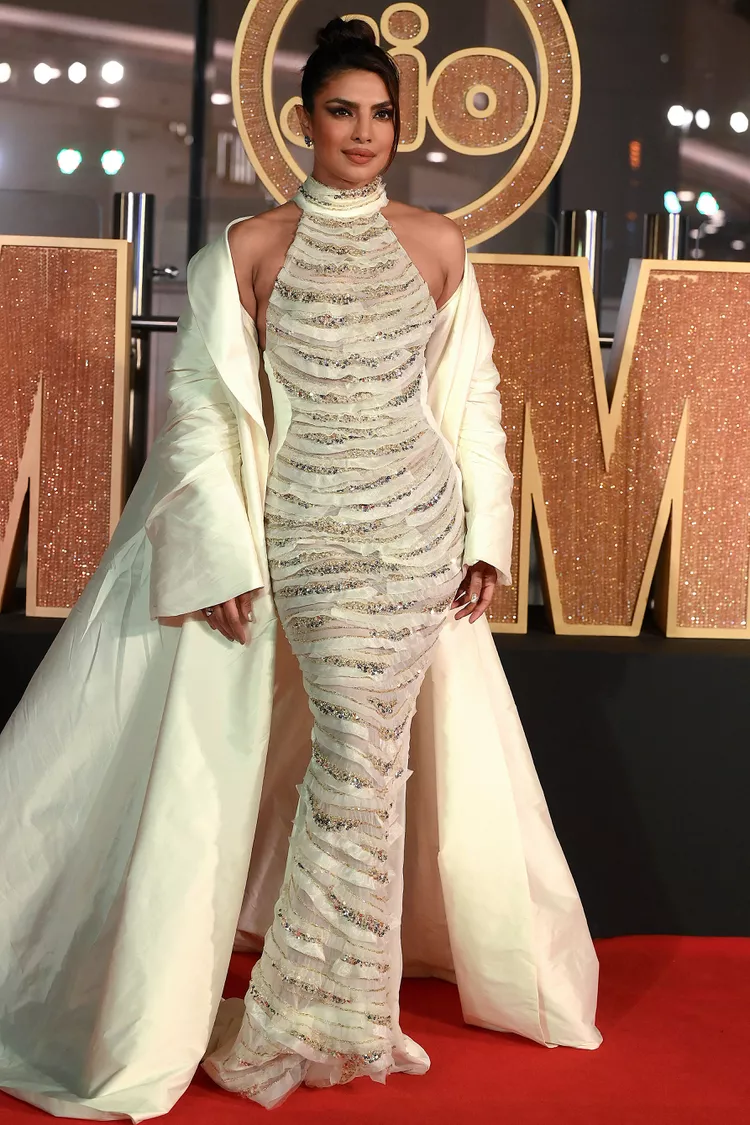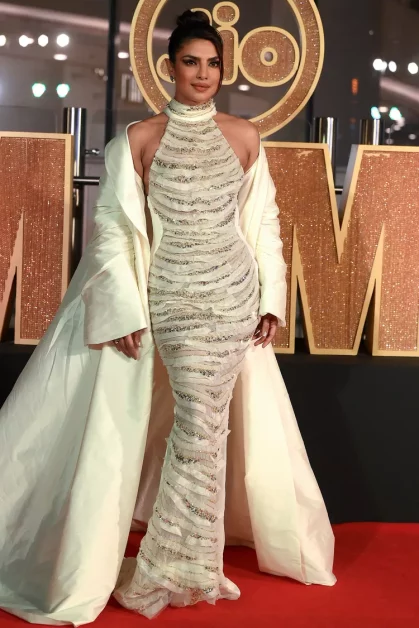 Earlier in the day, when Priyanka arrived in Mumbai, she showcased a travel outfit that incorporated a sentimental element. As she stepped out of the airport, photographers captured her in comfortable gray joggers paired with a black crop top and an oversized matching cardigan. What caught everyone's attention was the multi-colored beaded choker she wore, spelling out the name "Malti Marie" in silver letters. This thoughtful accessory paid homage to Priyanka and Nick Jonas's daughter.