Agate is one of the most popular materials in the jewelry industry, and it is the most preferred when designing rings. There are many types and colors of agate stones to suit all tastes and looks, so we have chosen for you models of rings studded with agate stone from international jewelry houses.
Bvlgari red agate ring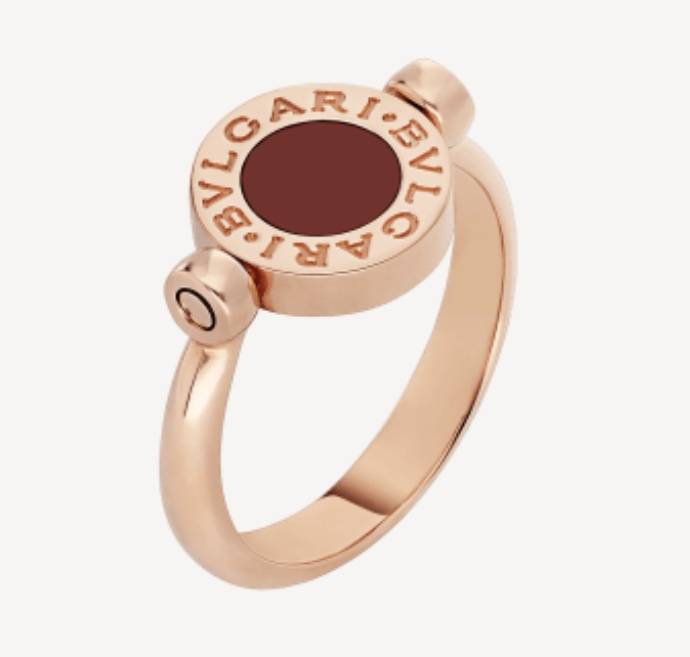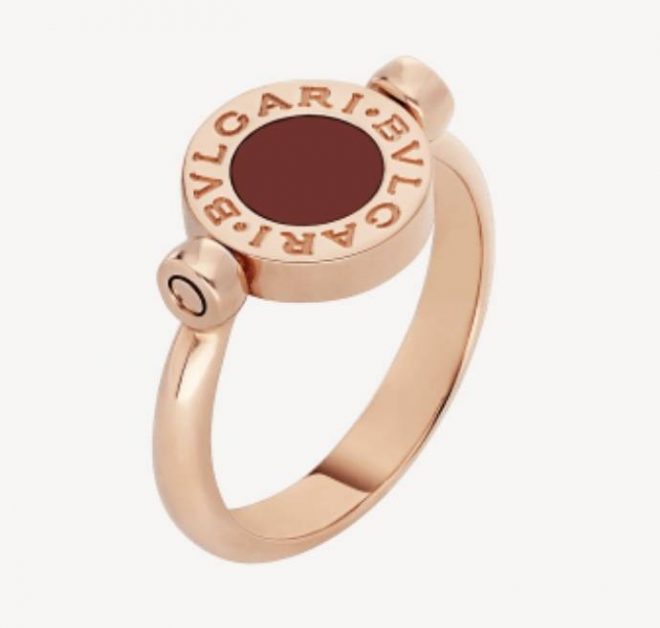 There are many types and colors of agate stones, the most famous of which is red agate; It was famous for thousands of years when archaeologists discovered ancient agate jewelry dating back over 5,000 years, so the Bvlgari brand embodied this ring from the roots of the Roman Bulgari, to the elegant blending of heritage and modernity, to express the modern elegance, and it is inspired by The brand's double logo from the circular inscriptions on the old coins, grown into playful meanings surrounding the different colored jewels.
Les Berlango de Cartier ring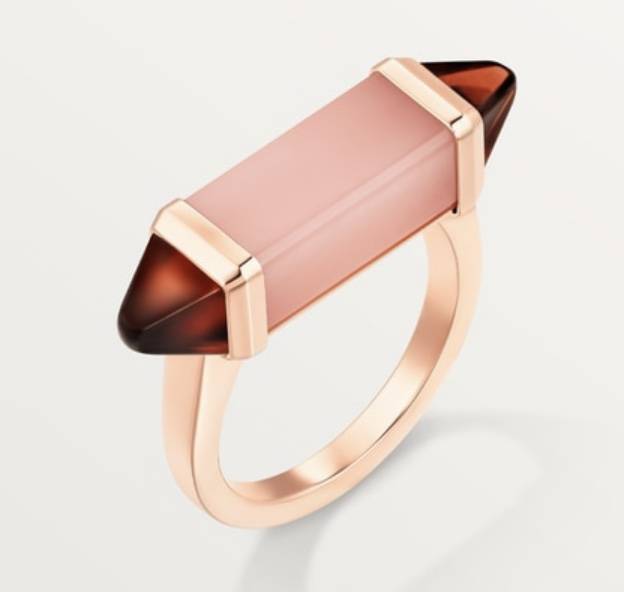 Wearing agate rings daily helps you to overcome difficult challenges in your life, and also works to achieve success and stability with willpower and enduring life's challenges, so adopt the Le Berlango de Cartier ring for your elegance, designed in rose gold, red agate, and pink chalcedony, and we remind you. You can know whether this ring contains real agate stone by highlighting it; The stone will be real if light passes through it, but if it is opaque and bubbles appear, it is not real.
Vintage Alhambra ring from Van cleef & arpels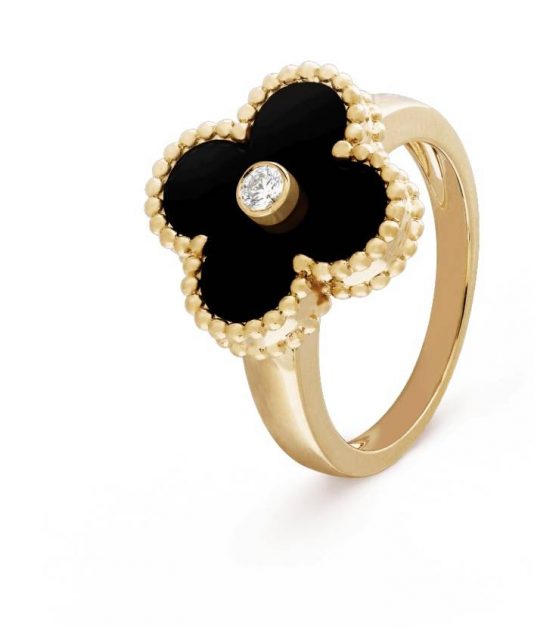 Agate stone reduces stress levels. Wearing an onyx ring will keep you in a calmer state of mind, so choose the Vintage Alhambra ring from Van Cleef & Arpels, as the designs of Vintage Alhambra are distinguished by their distinctive and timeless elegance. Four-leaf clover, decorated with golden beads, onyx, and diamonds.
Laperante ring from Chaumet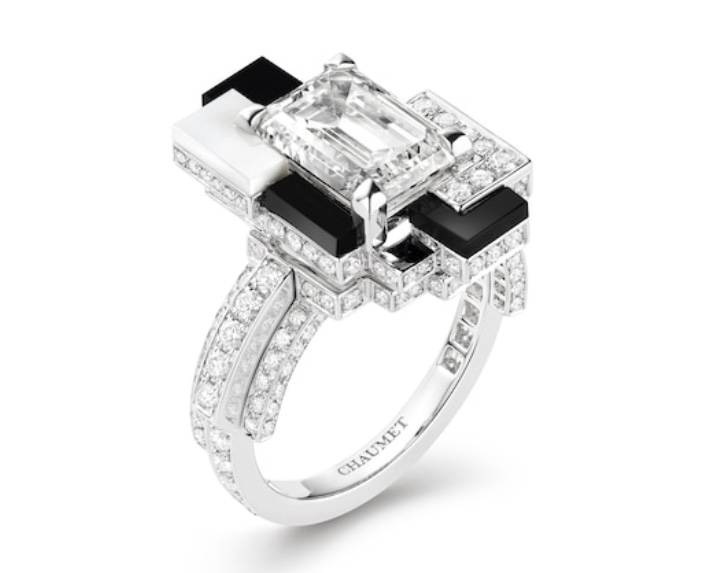 When adopting onyx jewelry, you can always choose the right jewelry for you and your personality, which expresses you. From it, we chose for you the Lapirante ring, designed in white gold and studded with an emerald-cut diamond, white agate, and onyx stones with brilliant-cut diamonds, which feature innovative designs with right angles and circles. Distinctive, while maintaining the contrast and spacing of the layers in harmony between the black onyx stone and other colors, it is inspired by the search for abstract beauty, in the manner of Russian constructivism or the Italian futuristic look, and adorned with a variety of gemstones against all expectations, to embody her exploration of the art of creating calligraphy Fluidity is a unique way to decorate the stark femininity.
Possession open ring from Piaget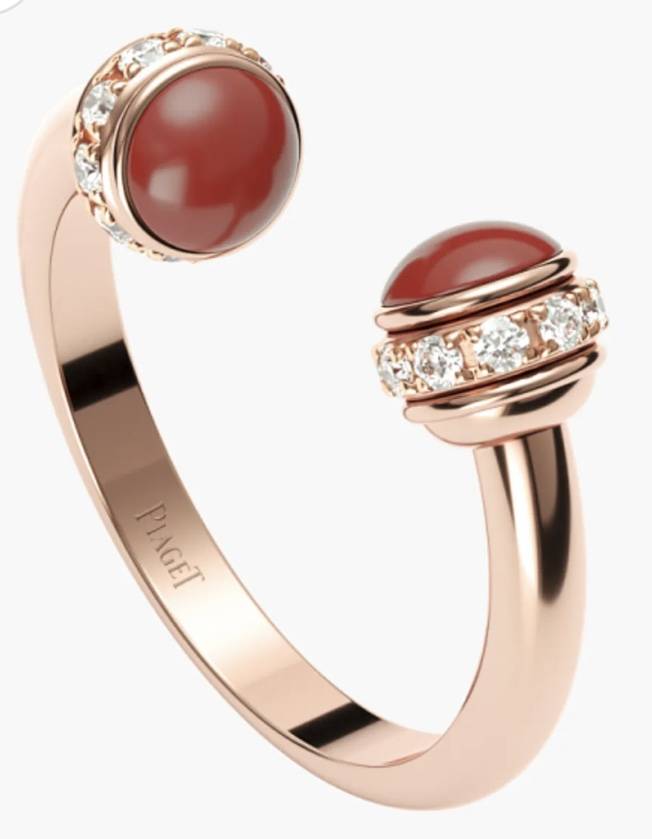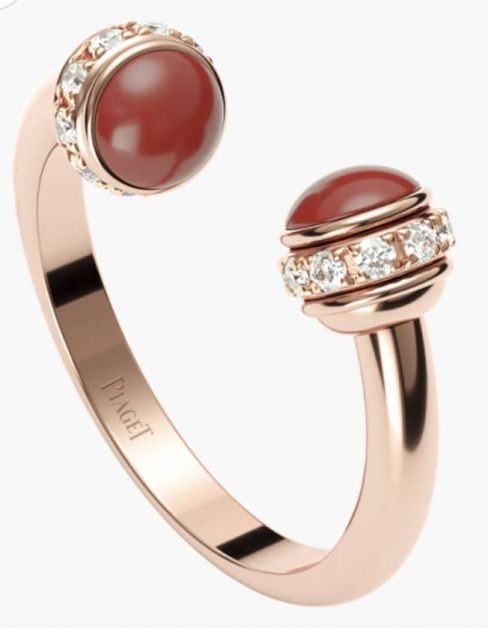 There is an assortment of different beautiful rainbow gemstones to suit every taste, style, and budget. Designed with 18 carats of rose gold and set with 20 diamonds, the Possession open ring from Piaget is adorned with two cabochon-cut red onyx stones. The enchanting beauty of the Possession open bracelet echoes this authentic piece of jewelry with its diamond rings that rotate around itself with its colorful stones.