Our summer look is youthful and attractive, with your choice of Mini Skirts short skirt designs, which we have seen this season with many impressive design stories and colors, suitable for many tastes and for various daytime or evening events.
To inspire short skirt design ideas in more ways and with youthful views, today you have coordinated 4 different elegant looks, including feminine, youthful, and comfortable as well as simple and elegant style and modern and bold style with eye-catching touches.
#1 A beige look with a miniskirt!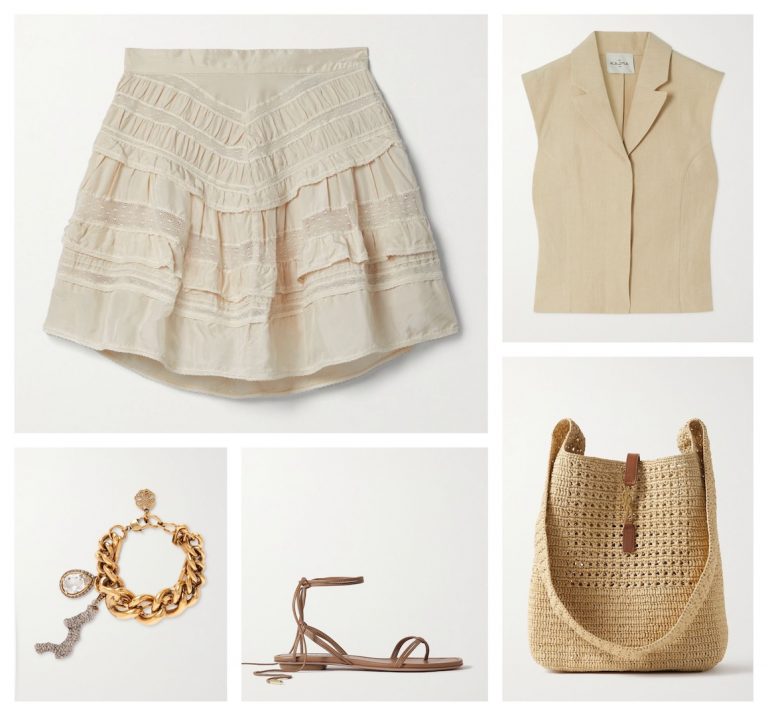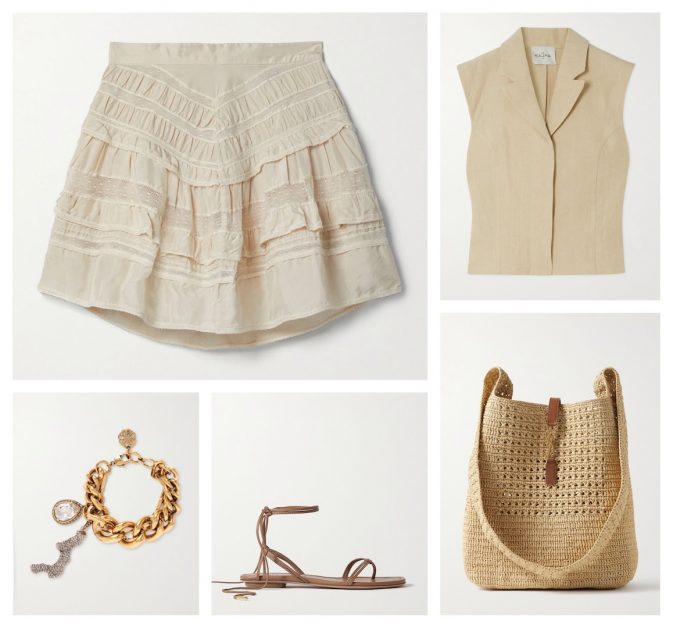 Youthful day style, in which I chose a light beige cotton mini skirt designed "ISABEL MARANT", with an attractive story with interlocking chiffon-layered touches in a feminine style, and coordinated with a mediocre beige Vest tip designed by "LE KASHA", and with the look adopted a practical and comfortable Flat sandal in brown leather with a cut of blockbuster ribbons from "AQUAZZURA", large size and suitable shoulder bag for daytime events, beige straw color by design "SAINT LAURENT," with the prominent buckle of golden metal, light touches of brown skin, and on the accessory side, I have only a large and youthful fastener of gold metal designed by ALEXANDER MCQUEEN.
#2 Casual simplicity in a youthful style with a jeans skirt!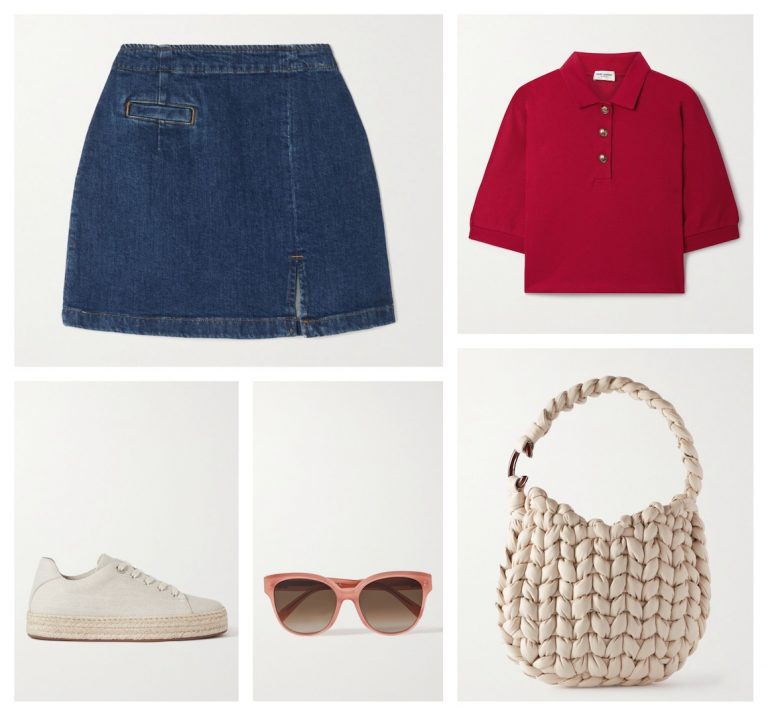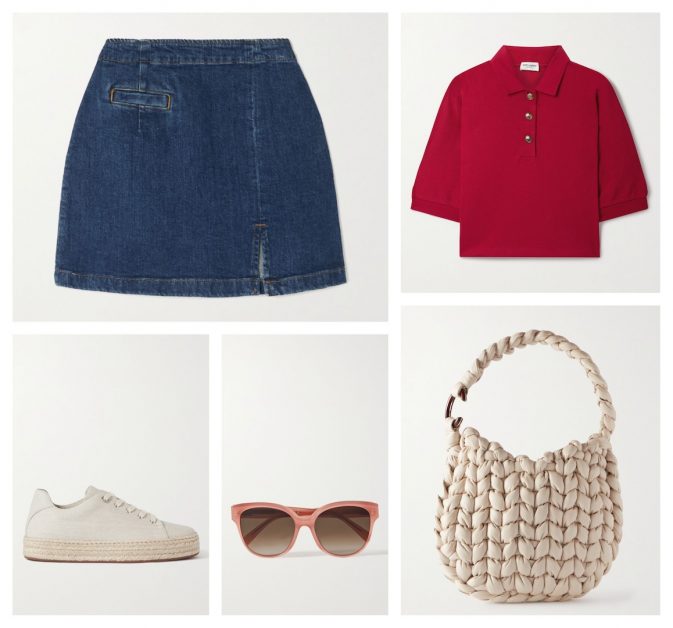 For stylish taste owners in a simple and refined style, I picked out a navy blue jeans skirt designed "REFORMATION" with A Line story, with a soft slot on the side of the skirt, with which I opted for a pan red top and a Polo story with a T-shirt done with prominent buttons designed "SAINT LAURENT", highlighted the casual character by choosing practical and elegant ivory shone with straw heels designed "LORO PIANA", with a large calendar leather shoulder bag in an attractive ivory style also from "CHLOÉ", and selected high-end light floral frame sunglasses designed by "CELINE EYEWEAR."
#3 Feminine and attractive rose mini skirt!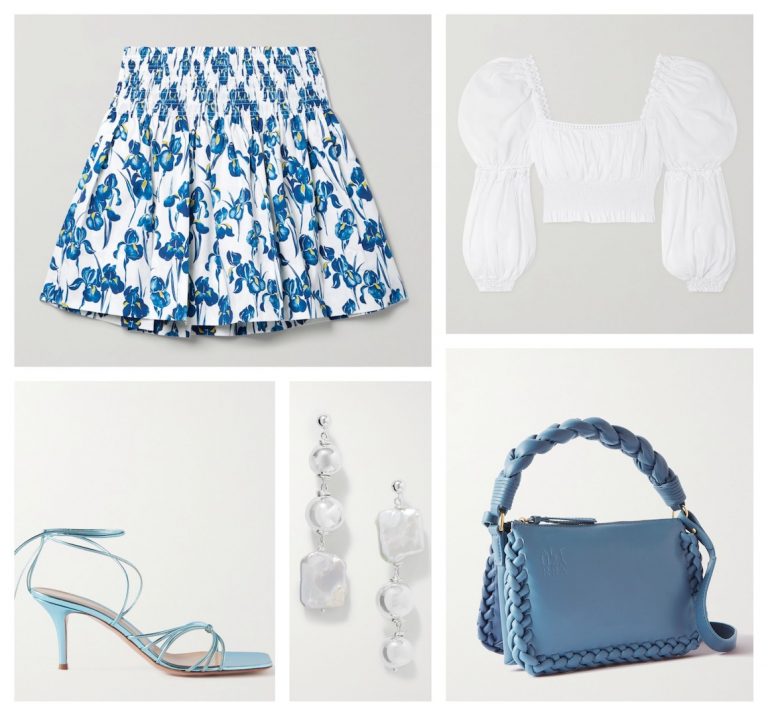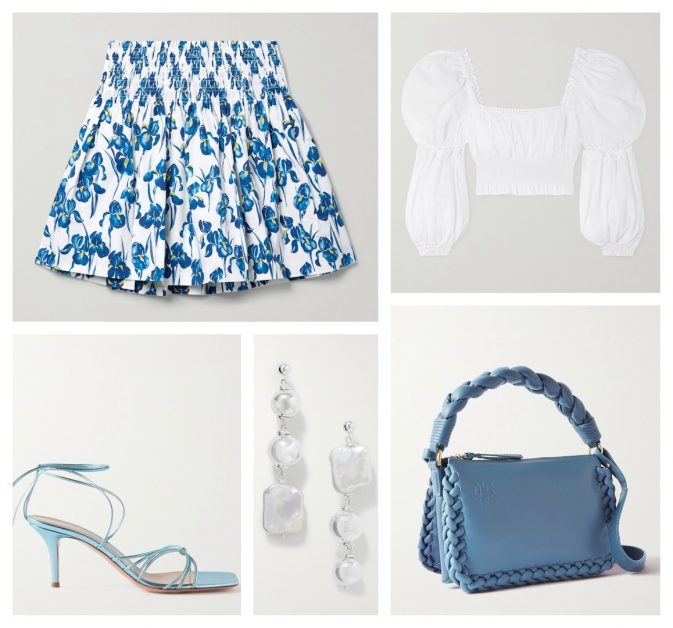 In this look, I chose the female style by adopting a mini skirt designed "JASON WU", in white with rose ornaments in blue and yellow touches, coordinated with a white female top with blown shoulder story from CHARO RUIZ design, selected a fashion-friendly sandal in light blue and leather with ribbon story and mid-length heels from "GIANVITO ROSSI", with a high-end blue leather bag designed by "ALTUZARRA", completed the style with long earrings designed by "PEARL OCTOPUSS.Y".
#4 A youthful style with its unique floral skirt!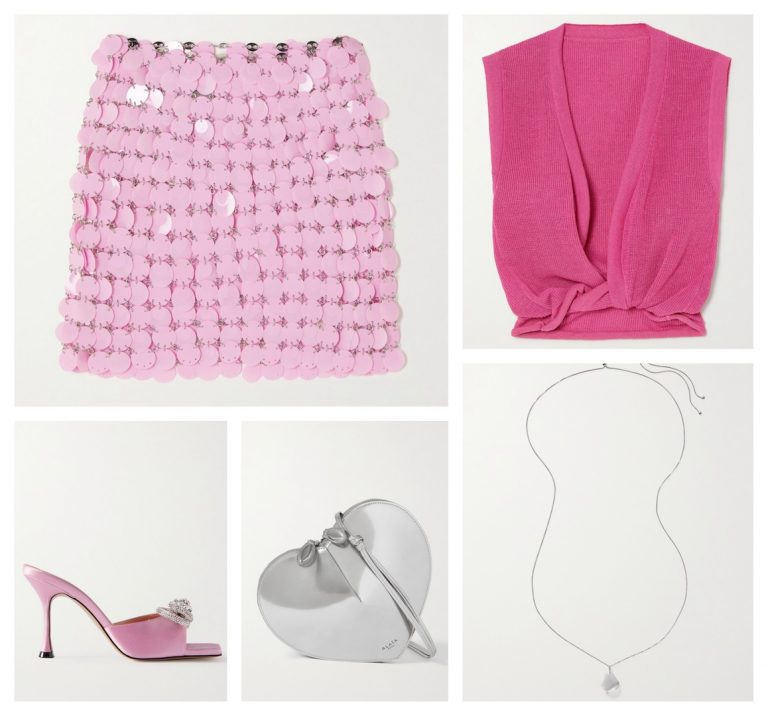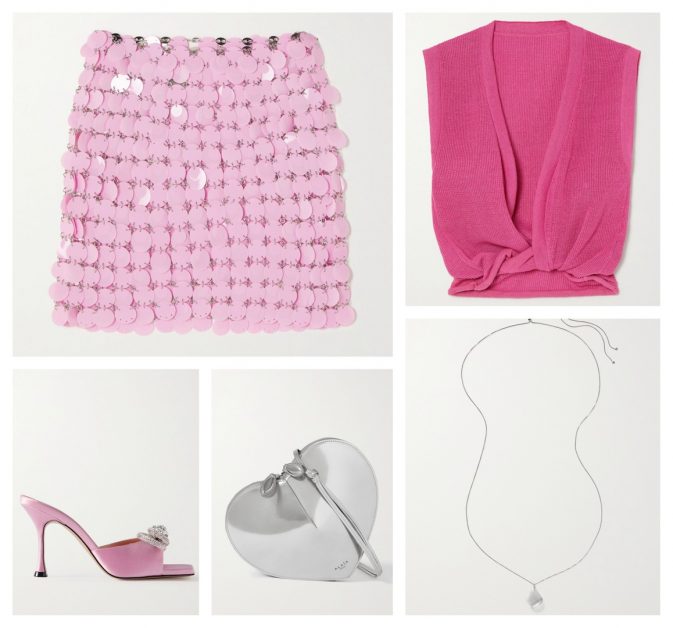 Unique and eye-catching look with bold style in which I chose a floral mini skirt designed "PACO RABANNE", in the style of Chainmail which the house is known for, and coordinated with it a modern dark floral top with a fuchsia grade "JACQUEMUS", and maintained the fashionable look by choosing a blockbuster Mule shoe designed "MACH&MACH", in floral and glamorous crystal stones, adopted a distinctive silver and heart cut leather youthful bag designed by "ALAÏA", with a long and youthful series of "BOTTEGA VENETA".