The men's jacket designs for this season, from summer 2022, have been very popular; It was presented by international fashion houses with designs that suit all tastes and occasions, whether morning or evening, and are suitable for all ages.
In this album, we monitor for you from the summer 2022 Show, models of men's jackets; To get inspired by the look that suits you.
Men's Green Jacket from Canali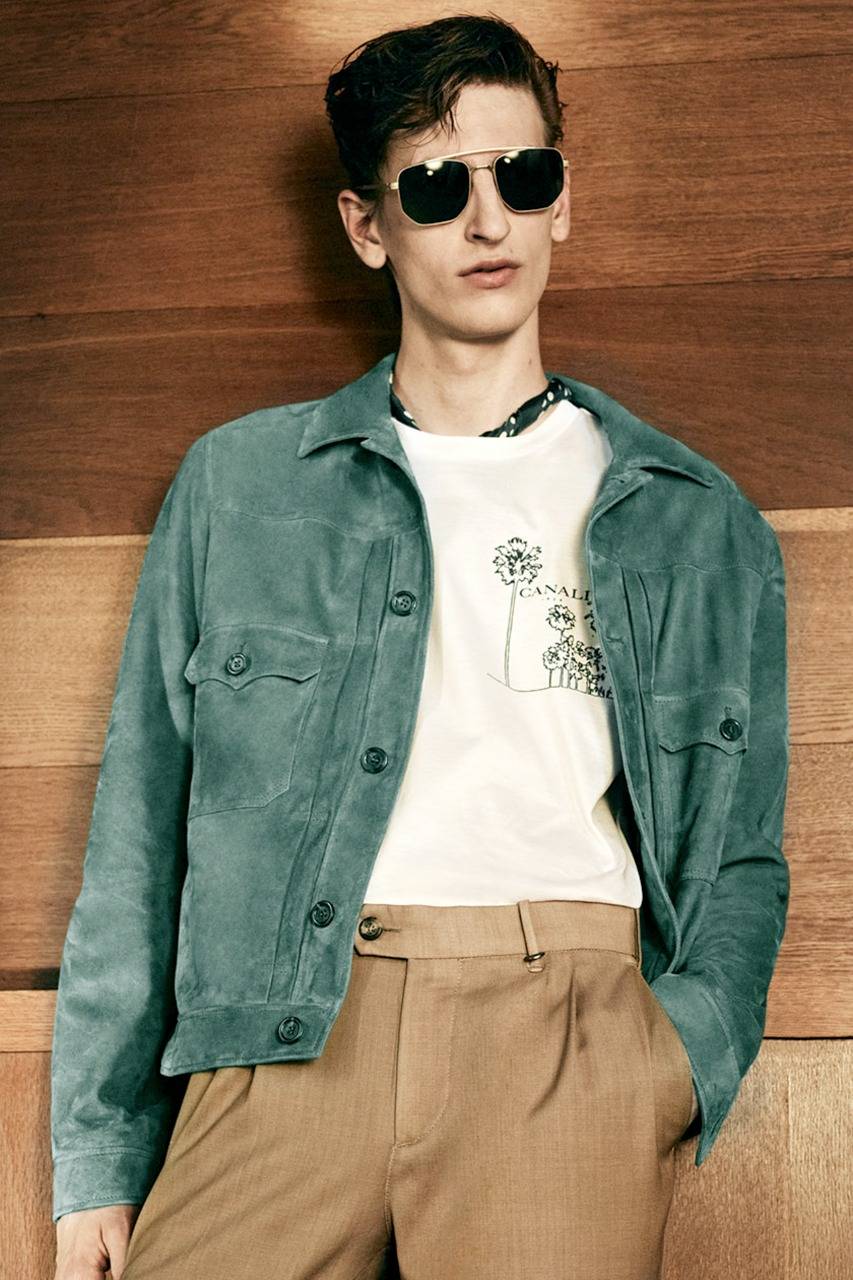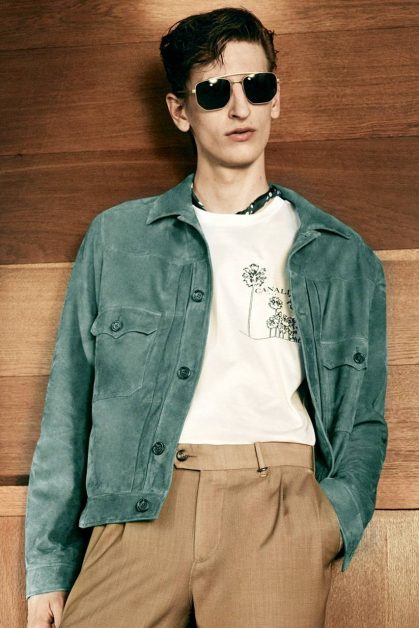 For an elegant man, you can adopt this casual jacket from Canali, which is designed in green with long wide sleeves and a short wide collar with large front pockets and four large buttons to close in green with front pleats on both sides of the pockets. You can coordinate it with a white T-shirt and wide pants in beige fabric.
Men's Off White Jacket from Amiri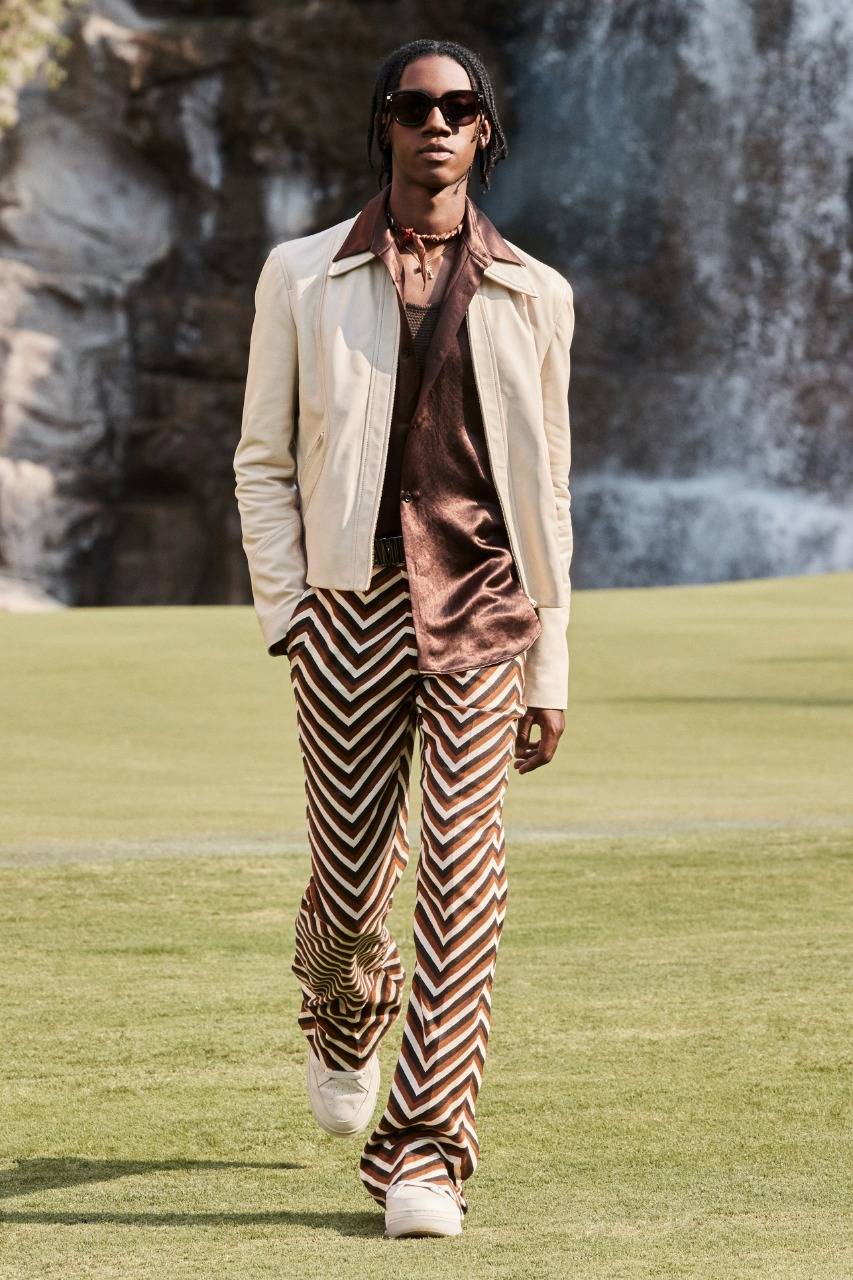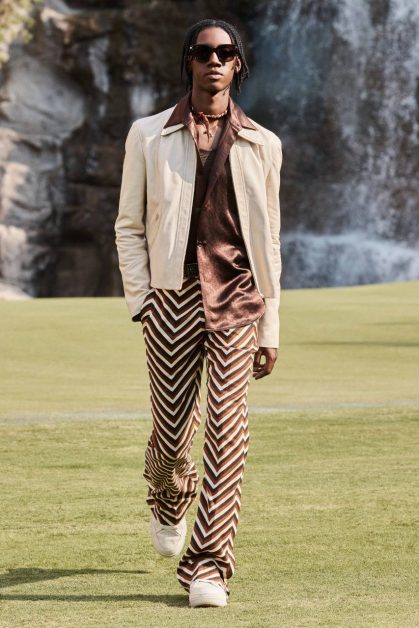 From Amiri, we chose this elegant jacket for you; It is designed in off-white color with long wide sleeves and a long wide collar with a metal jar closure; You can pair it with black or beige pants with a navy or blue shirt.
Men's Pink Jacket from Emanuel Ungaro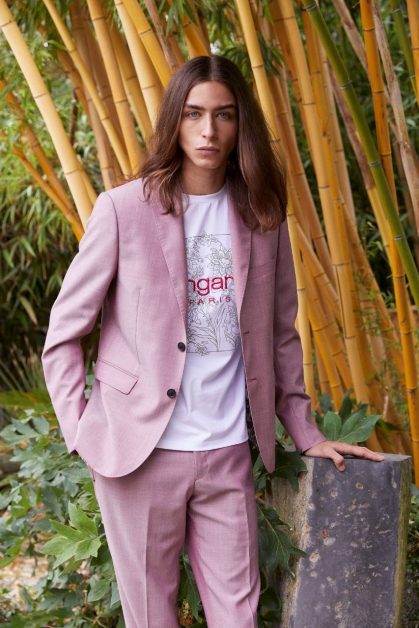 For formal occasions, you can wear this Emanuel Ungaro hooded jacket designed in pink color. It is designed with long wide sleeves and a long collar with front pockets and two buttons in the middle to close in the black. It can be paired with a white T-shirt or an off-white shirt with pink or dark brown pants.
men's beige jacket from Lemaire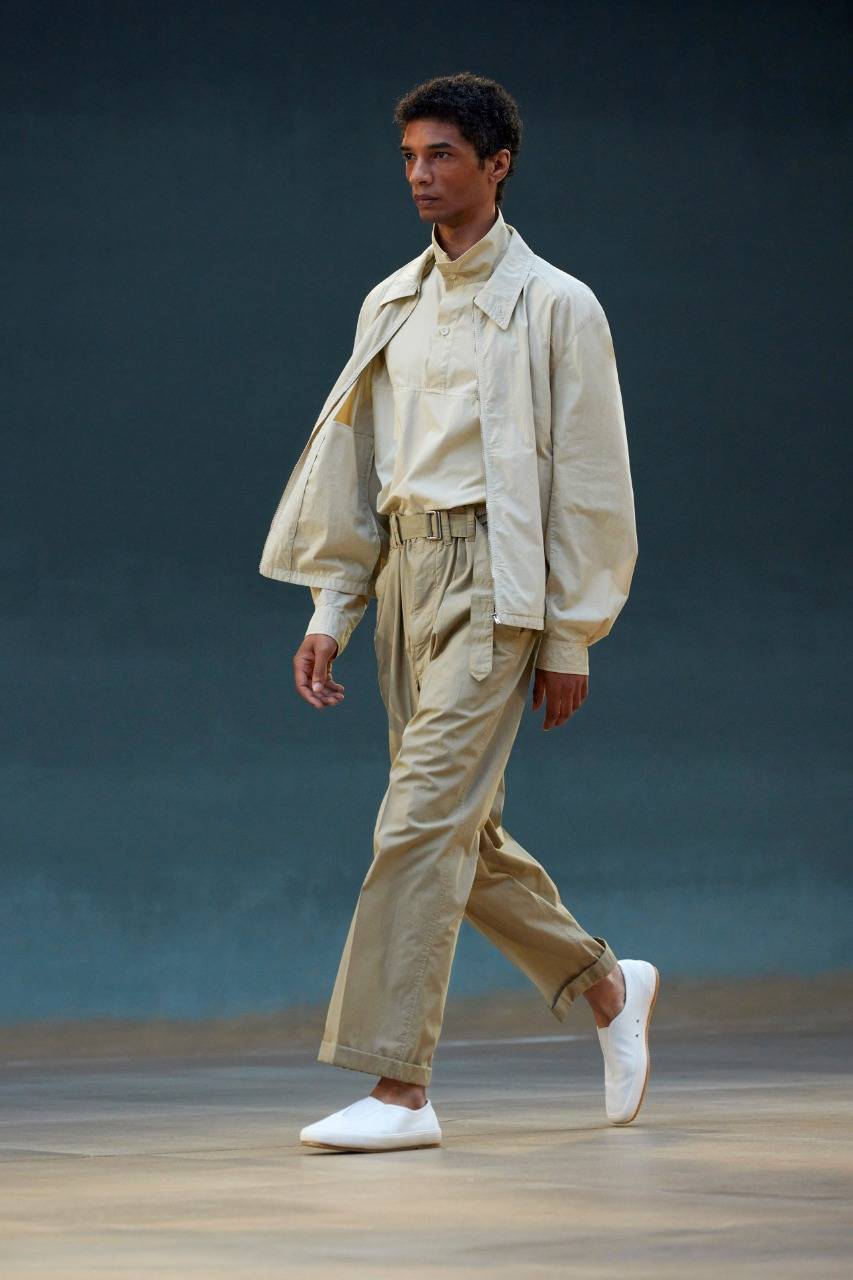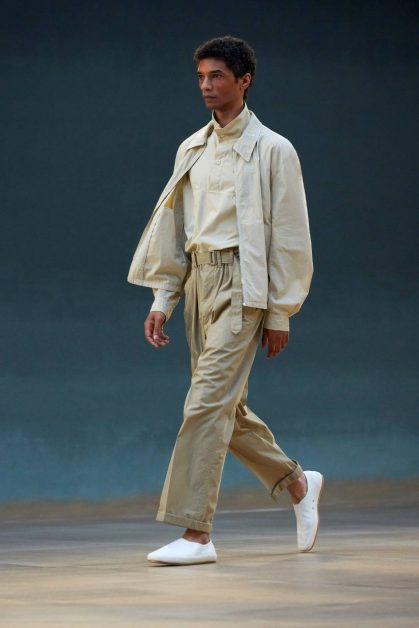 We recommend this jacket from Lemaire, which was designed in beige leather, and came with a wide collar, large side pockets, and long narrow sleeves. You can pair it with brown pants and a satin shirt in off-white or black.