Autumn is approaching, get ready for it with the most beautiful accessories, on top of which are the high boots, which are presented in different shapes, lengths, and colors that will satisfy all tastes, see the designs that we have collected for you from the ready-to-wear collections for fall 2022 and choose from them what renews your wardrobe.
Knee-high boots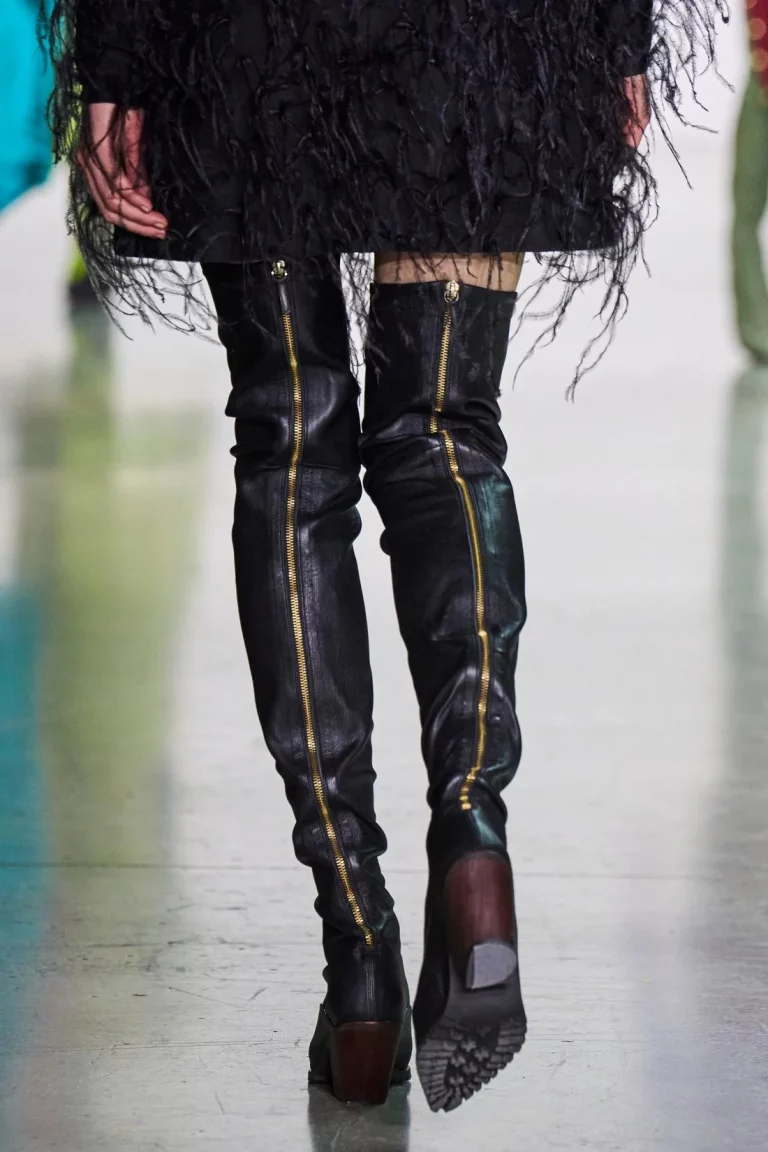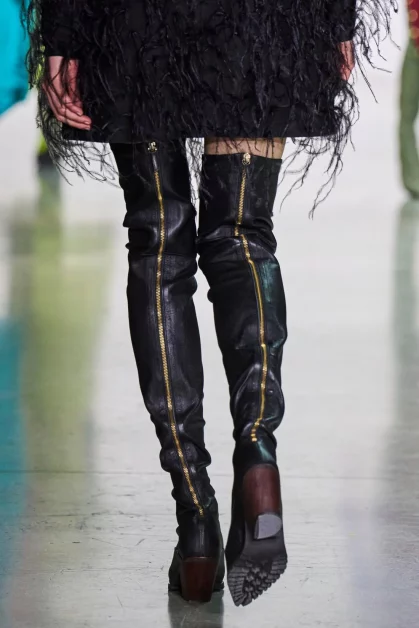 Looking at the Fall 2022 collections, we noticed the dominance of high boots that cover the knee, presented by big names in the fashion industry, led by Prabal Gurung, one of whose models shined in a black boot with a long golden zipper from the back and distinguished by a long, wide heel.
The Balmain model appeared wearing white knee-high boots, distinguished by its long golden thin heels.
The colored boot is the star of the season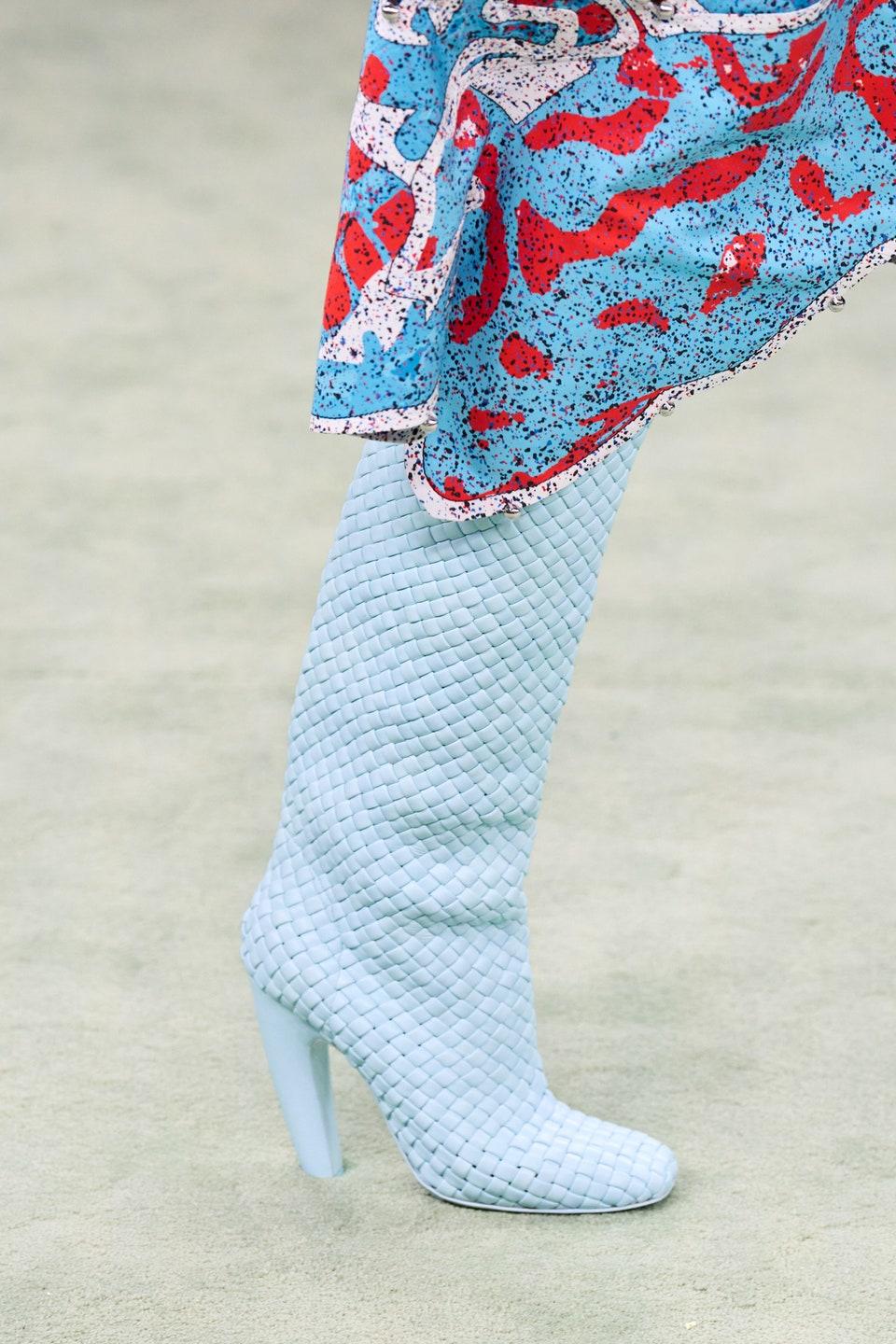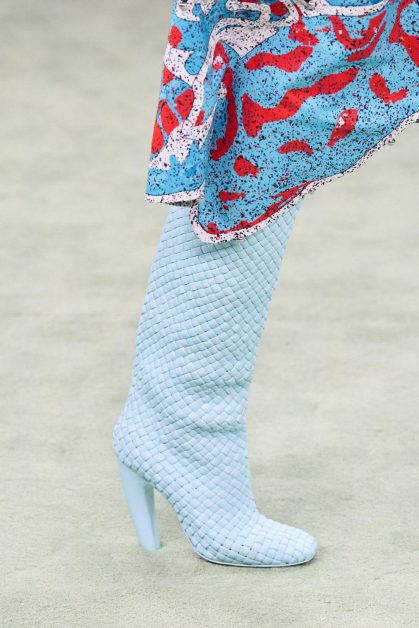 The colored boot topped the fashion scene this year and dominated the platforms of the fall 2022 shows. The red boot reserved a place for itself on the list of the most prominent trends. We found a long, plain pointed design at Mark Givenchy, and we also liked the burgundy red boot signed by Louis Vuitton.
We were also drawn to the overwhelming presence of powder-colored boots, as we spotted the Bottega Veneta brand-wide boots with wide heels.
High heels boots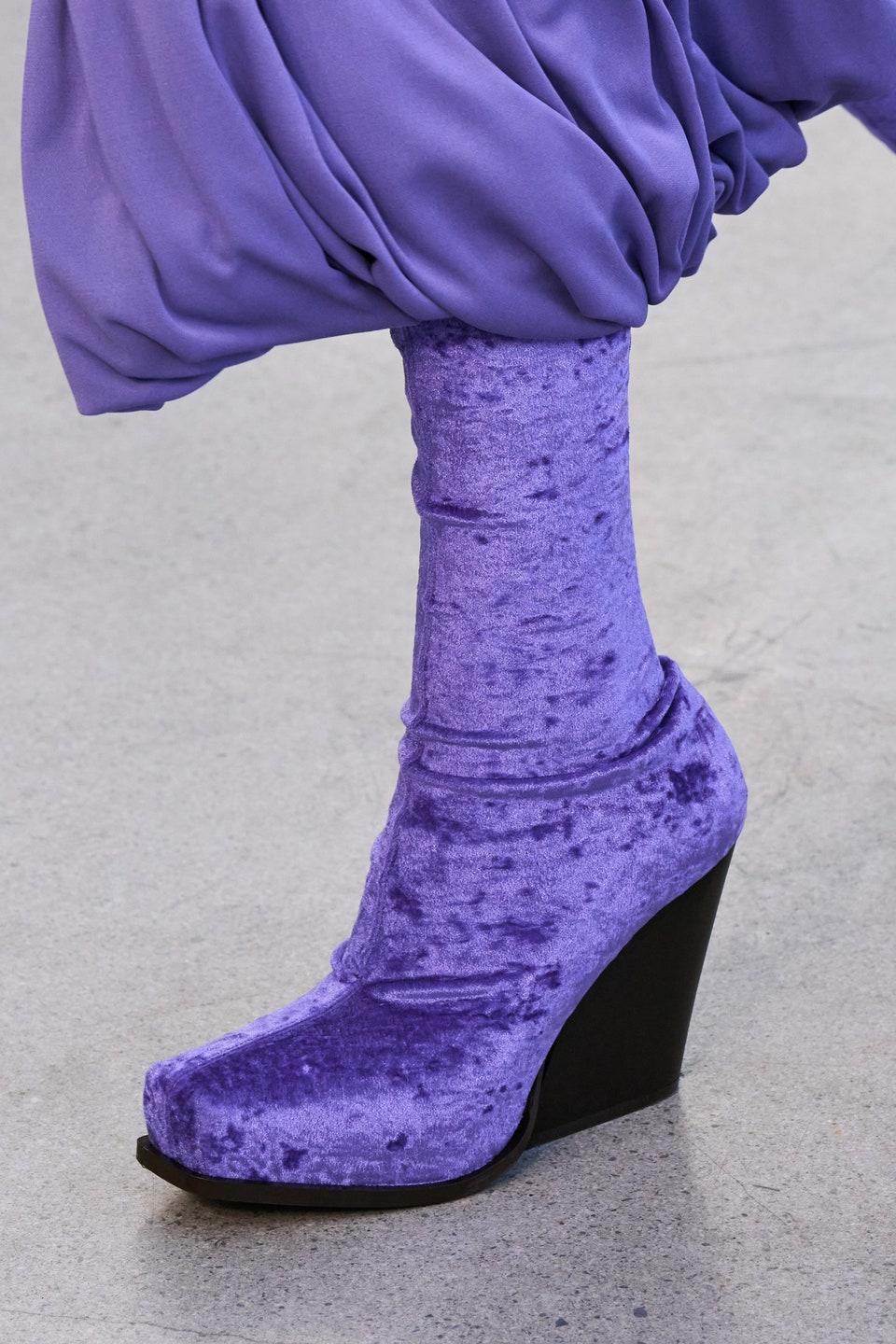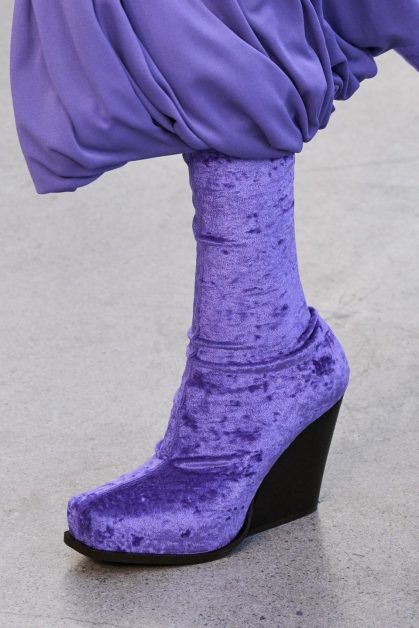 High boots designed with wide and huge heels occupied the runways of fall 2022. The Balmain model appeared in a black short-neck boot and massive platform sole, a piece that emulates the taste of the daring who is interested in new and striking trends.
We also liked Valentino's black block heel boots and Stella McCartney's purple velvet boots with black wedges.
White Boots Fashion 2022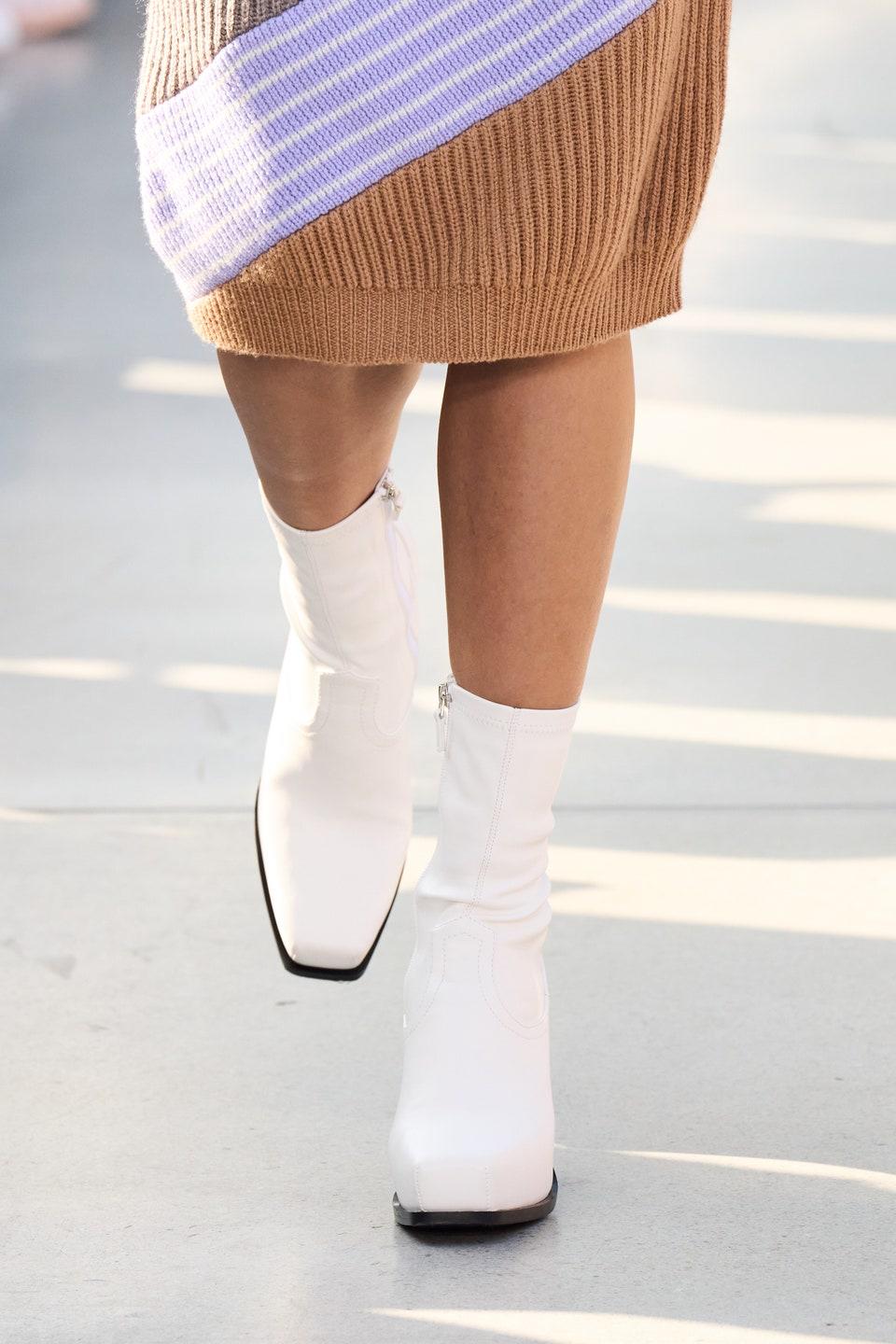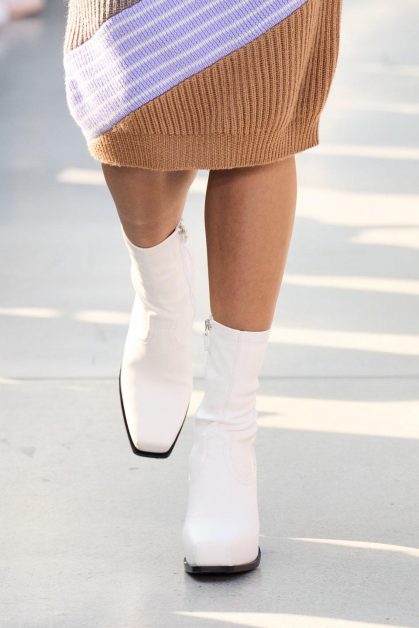 White boots are still very much in fashion, and after the start of last fall is making comeback, designers focused on midi models and we fell in love with the Prabal Gurung white lace-up boots.
We also loved the white square-toe boots from the Stella McCartney collection.