Celebrating her 26th birthday today, Kylie Jenner marks the occasion with a picturesque Instagram carousel (as expected). Her snaps unveil an island retreat boasting vibrant azure waters, extravagant gemstone rings, an airplane window view, and, as one might anticipate, some alluring bikini captures.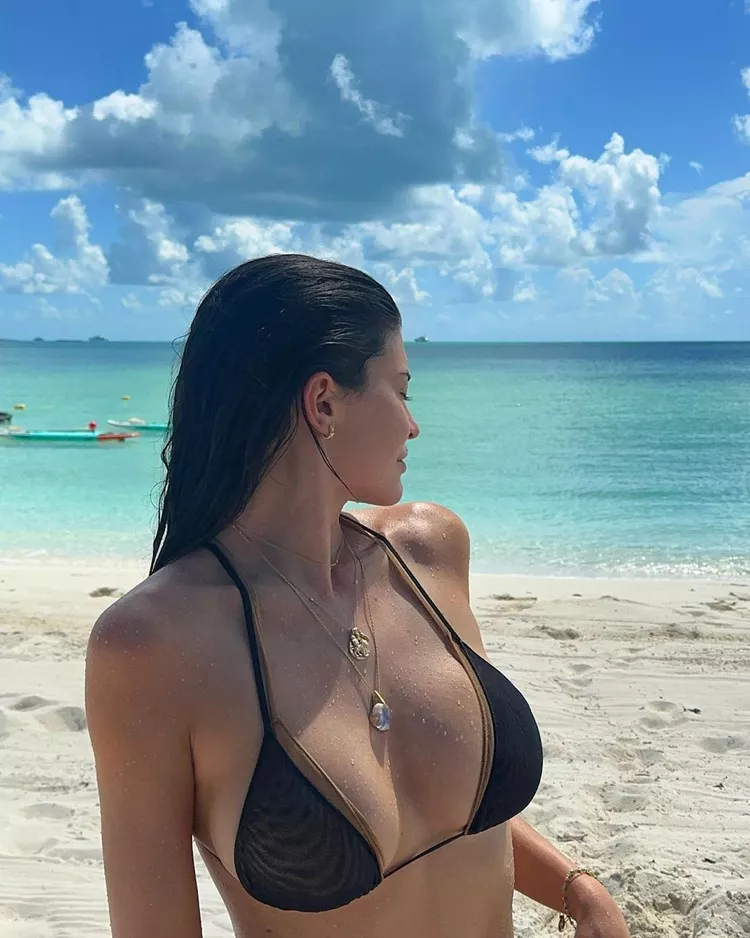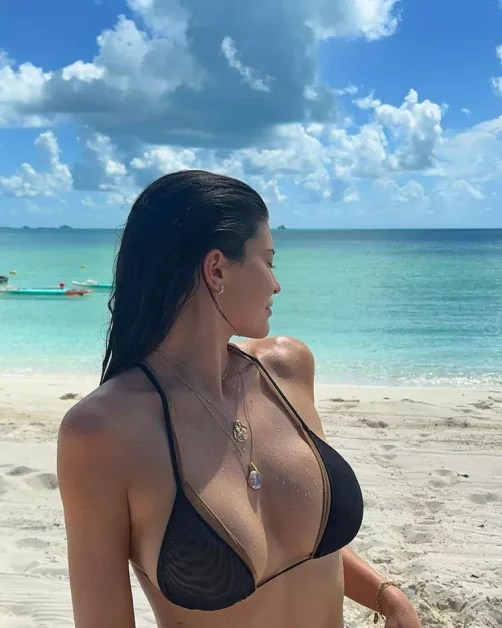 The sequence commences with ocean vistas, followed by a distinct bikini that flaunts a sheer overlay atop an opaque tan layer, cleverly giving the illusion of a transparent swimsuit. Featuring the classic triangle-cup design and delicate straps, she complements the look with lengthy silver necklaces. An unexpected sea turtle cameo adds charm, followed by more scenery shots and a profile picture. The finale? A sun-drenched image of Jenner basking on the sandy shores.
"26 ????????????????," her caption joyfully reads.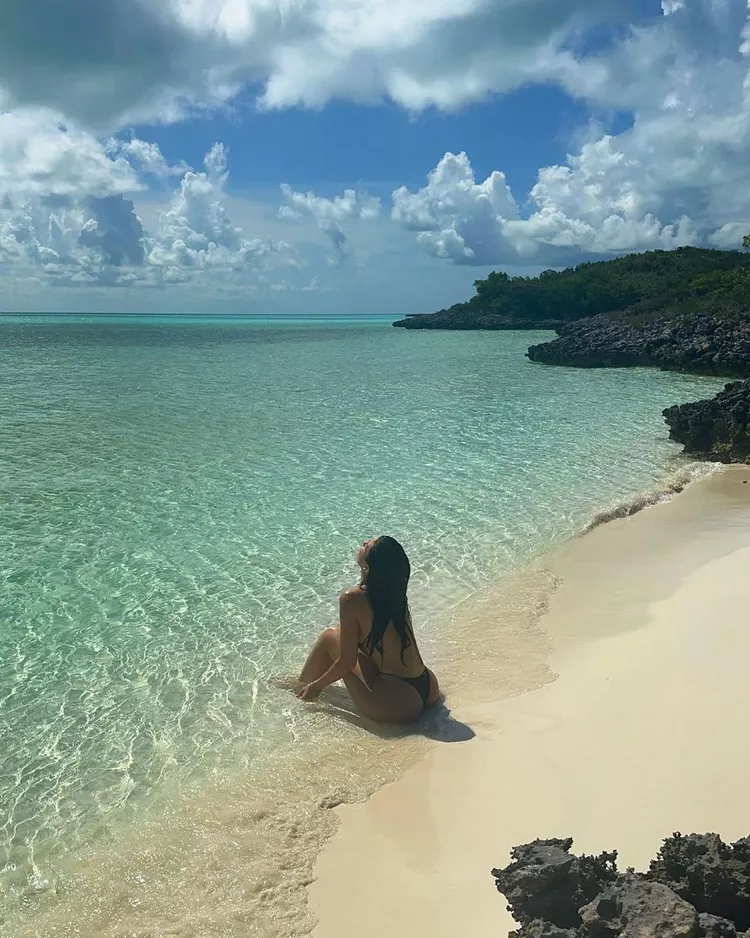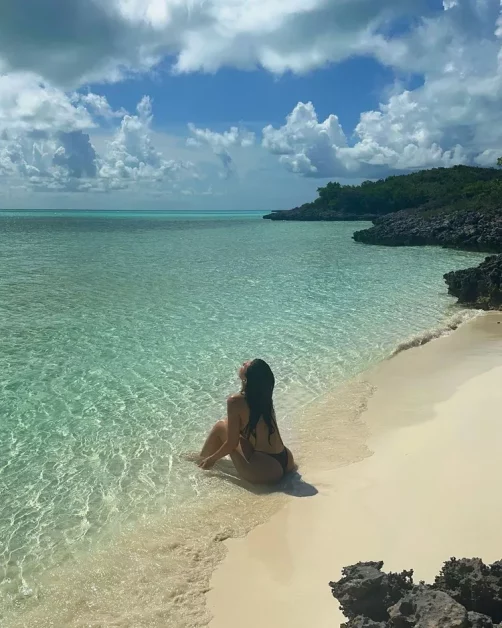 Kylie is already receiving birthday tributes from her renowned family. Kris Jenner, her mother, shares a heartwarming montage set to Stevie Wonder's "My Cherie Amour." Kris's tribute reads, "Happy birthday to my baby girl @kyliejenner!!!! Despite being the youngest, you often exhibit wisdom and maturity beyond your years!!!!" She continues, expressing gratitude for another chapter of motherhood and lauding Kylie as one of her life's greatest blessings.
Kris admires her daughter's qualities of wisdom, love, sensitivity, and compassion, celebrating her roles as a daughter, mother, sister, aunt, granddaughter, and best friend to all. She praises Kylie's sweetness, generosity, humor, intelligence, creativity, and the delightful surprises she brings. Kris expresses immense pride and love, acknowledging the gift of being Kylie's mother.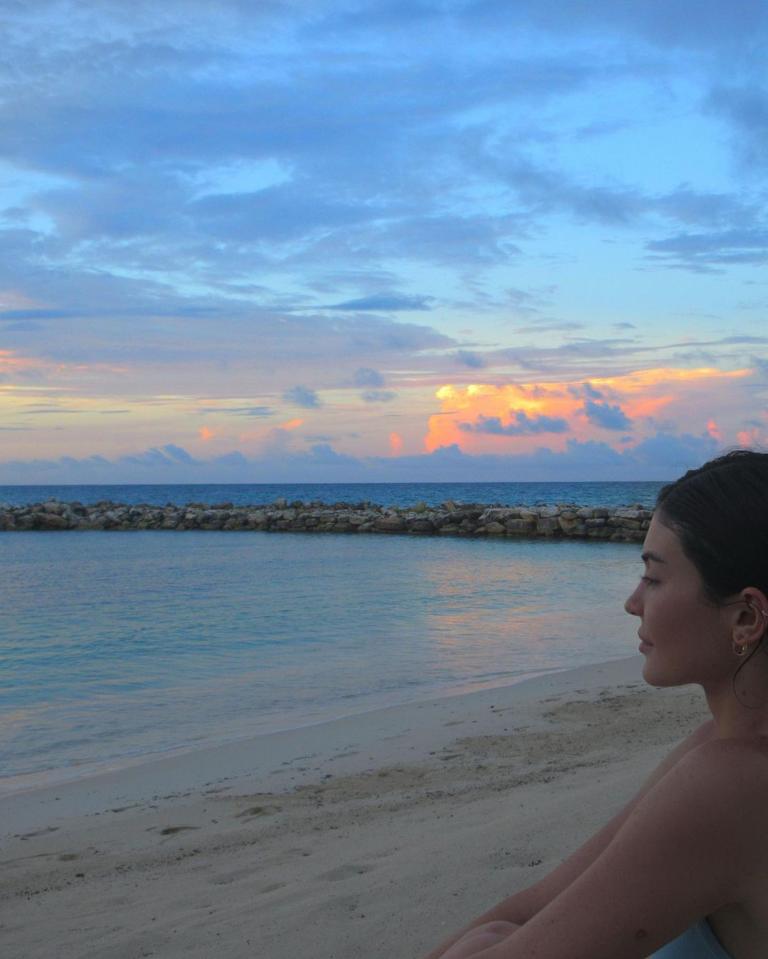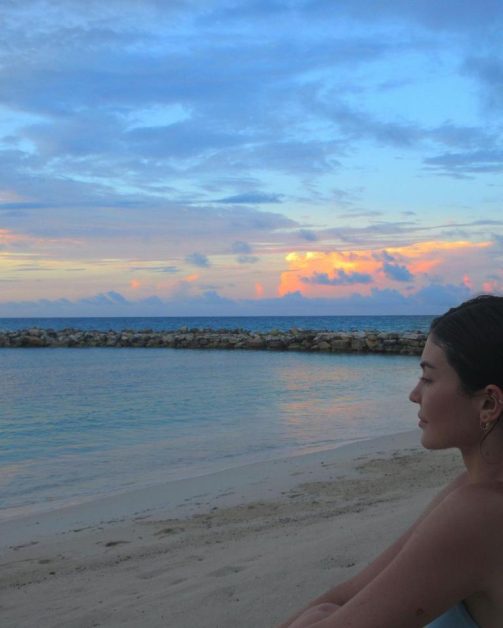 In her heartfelt message, Kris adds, "Your design skills are unmatched, and I adore your fashion sense and the unique aesthetics you create. Anticipating your next endeavors with excitement!! I love you, my darling more than words can convey, and I am endlessly grateful to be your mother! xoxo ❤️????????????????????‼️????????."