2023 is gearing up to be the year of Ashley Park. Beyond gracing both the silver and small screens with her presence in Joy Ride and the highly anticipated third season of Hulu's acclaimed series Only Murders in the Building, Park has recently announced an exciting collaboration with Skechers. But that's not all – she's now making waves as the newest face of Pandora jewelry. The renowned jewelry brand revealed yesterday, amidst an exuberant celebration in Copenhagen, Denmark – the city Pandora calls home – that Park is stepping into the role of their latest global brand ambassador.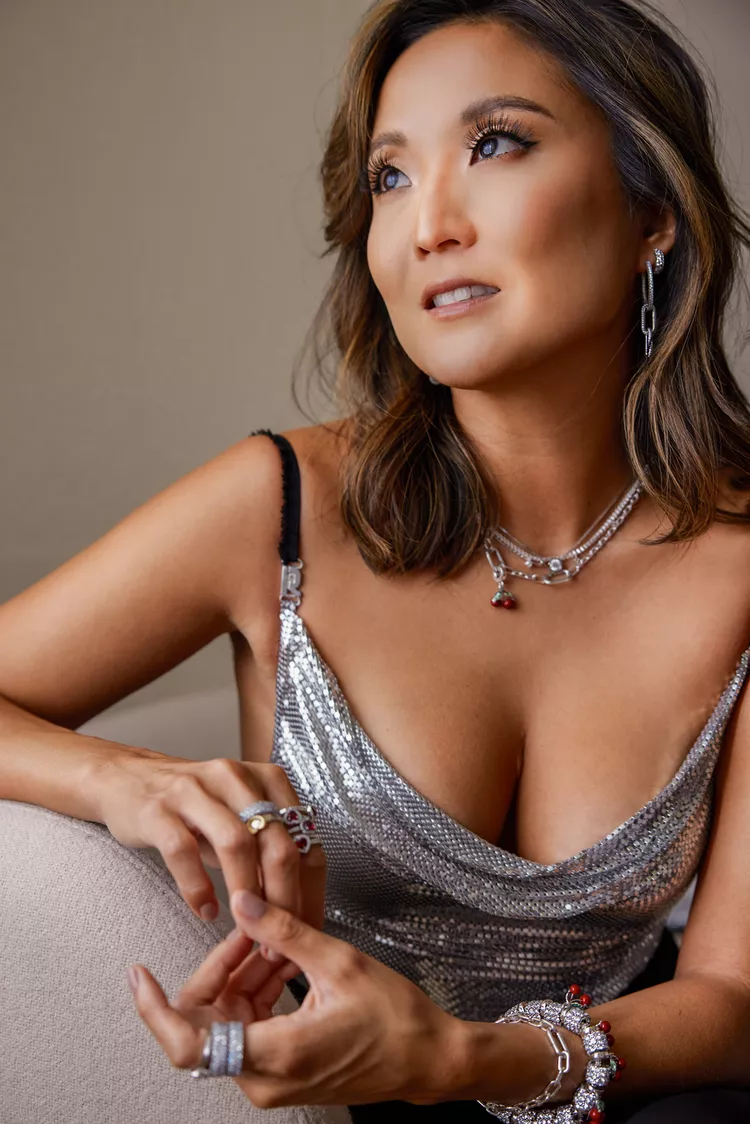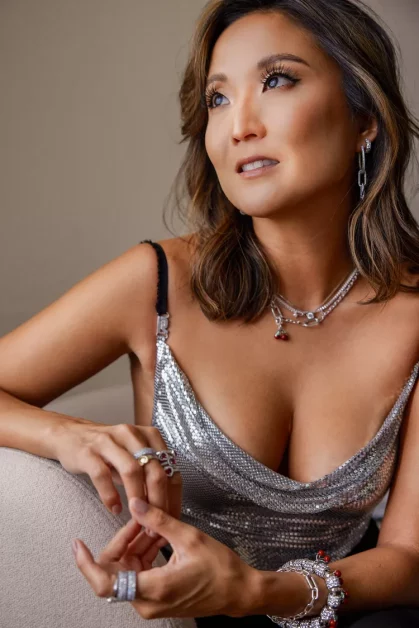 Pandora highlighted Park's distinctive personal style, her embrace of self-expression, and her captivating storytelling prowess as reasons behind this partnership. It's a nod to her undeniable charm and charisma that she brought to life in her roles in Emily in Paris, her dazzling performances on Broadway in Mean Girls and Mamma Mia!, and beyond.
With this collaboration, Park will gracefully showcase the entire spectrum of Pandora's offerings, from their innovative lab-grown diamond collections to the beloved fan-favorite charms and versatile everyday pieces. Reflecting on her connection to the brand, Park mentioned its sentimental significance, sharing that Pandora has held a special place in her heart since receiving her first Pandora bracelet on an early birthday. The initial images from this partnership capture Park adorned in resplendent diamonds and a silver chainmail top. She elegantly wears a necklace adorned with a delicate cherry pendant and a coordinating bracelet with charmingly dangling adornments.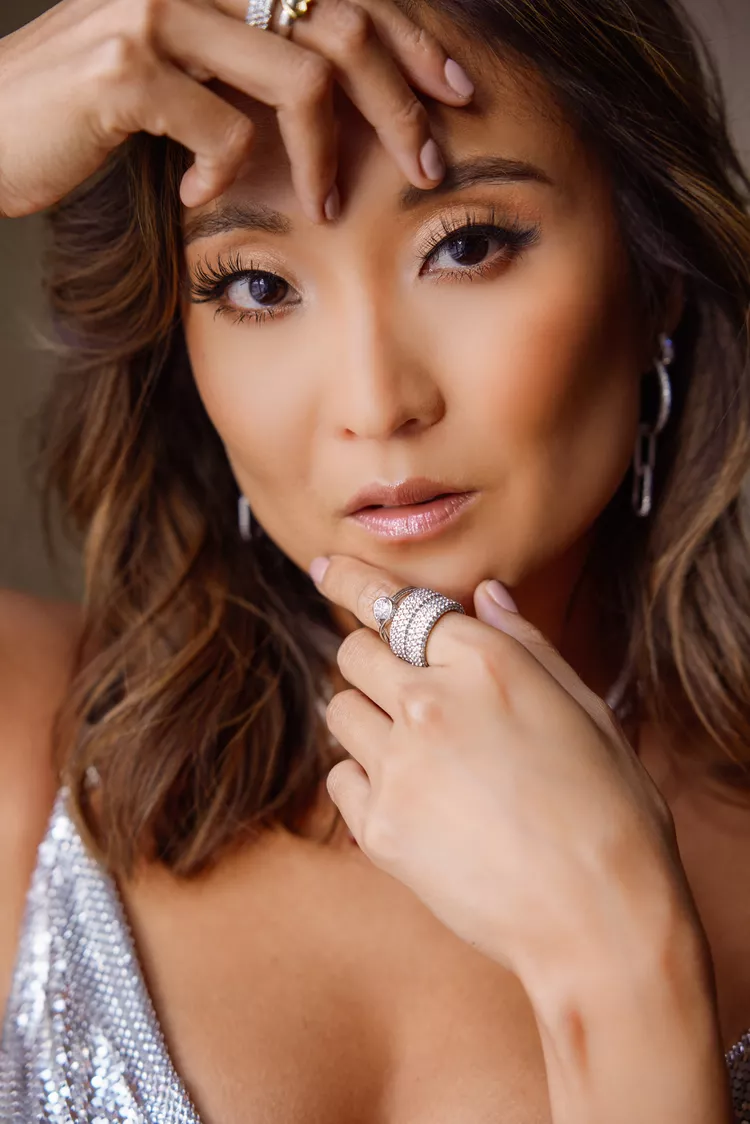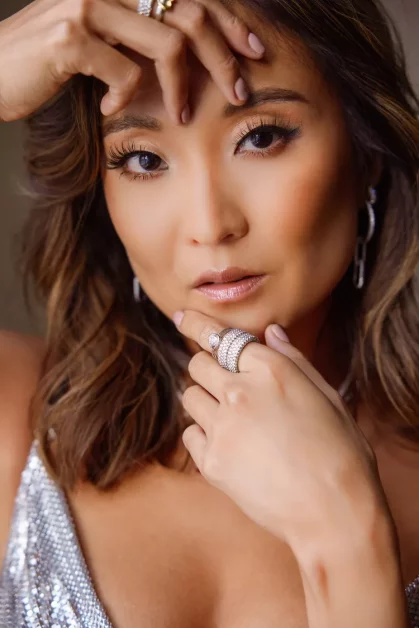 Expressing her excitement about this collaboration, Park shared her thoughts in a statement, saying, "It's such an honor to be working with Pandora. The memory of receiving my very first Pandora bracelet on one of my early birthdays is something I hold dear.
Now, as a storyteller and artist, I'm deeply captivated by Pandora's distinct dedication to fostering creativity and crafting every moment and story into something exceptional through their limitless personal styling choices. Reflecting on this, I'm genuinely appreciative of the opportunity to collaborate with a brand that offers such a diverse range of pieces, spanning from timeless Lab-Grown Diamonds to profoundly meaningful charms. It's truly fulfilling to bring my own unique perspective on jewelry and self-expression to Pandora, enriching both special occasions and everyday moments alike."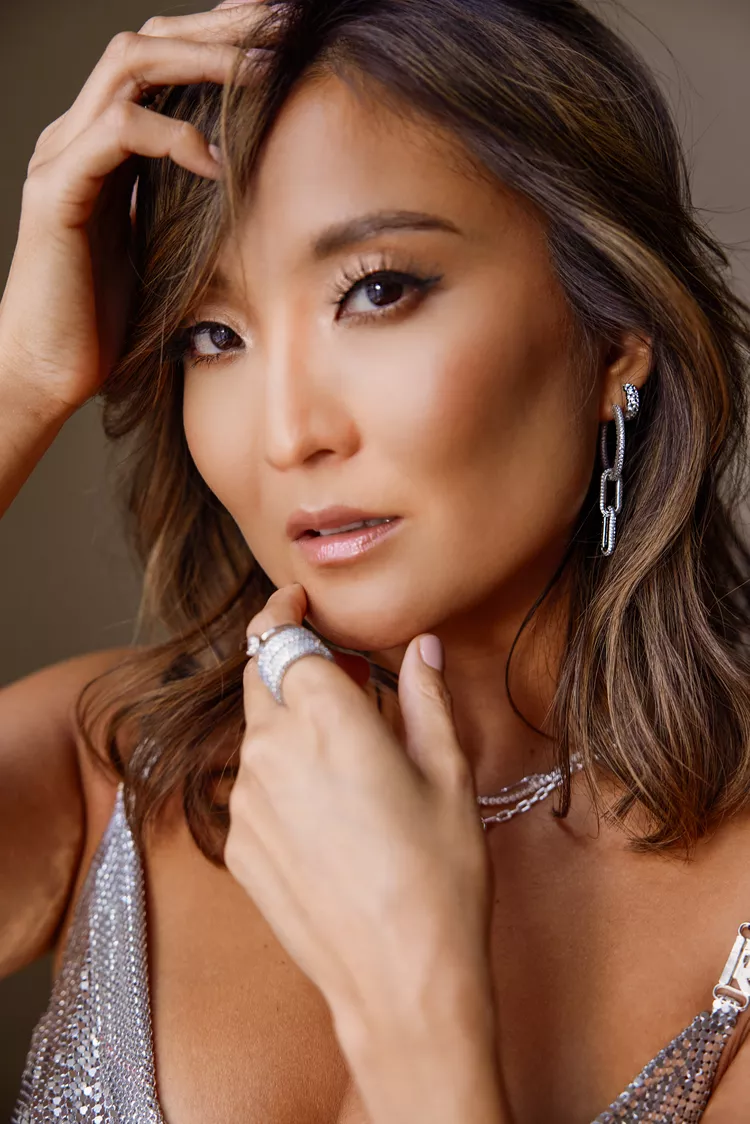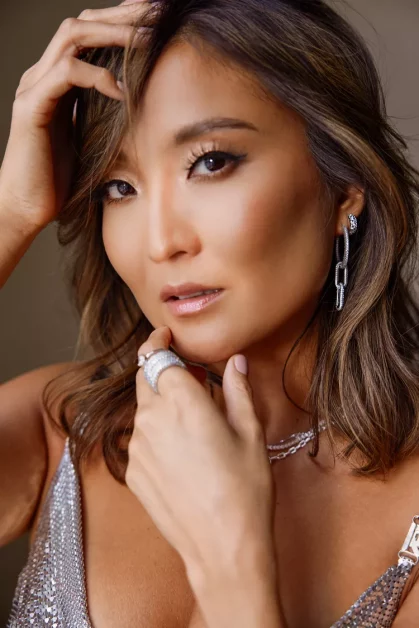 This exciting collaboration with Pandora is poised to elevate Park to new heights. With a presence in over 100 countries globally, the brand's reach is unparalleled. Beyond the aesthetics, Pandora is deeply committed to sustainability, pledging to utilize "only recycled silver and gold for crafting its jewellery by 2025″ and to significantly reduce greenhouse gas emissions across its value chain by 2030. This alignment of values makes the partnership even more resonant and impactful.