Among the fashion trends that dominated the catwalks of the fall-winter 2022-2023 season, the gloves fashion we have seen a lot and with unique designs and colors, and this is the most prominent accessory for a modern look this season Here are the details.
Casual Tommy Hilfiger look with black leather gloves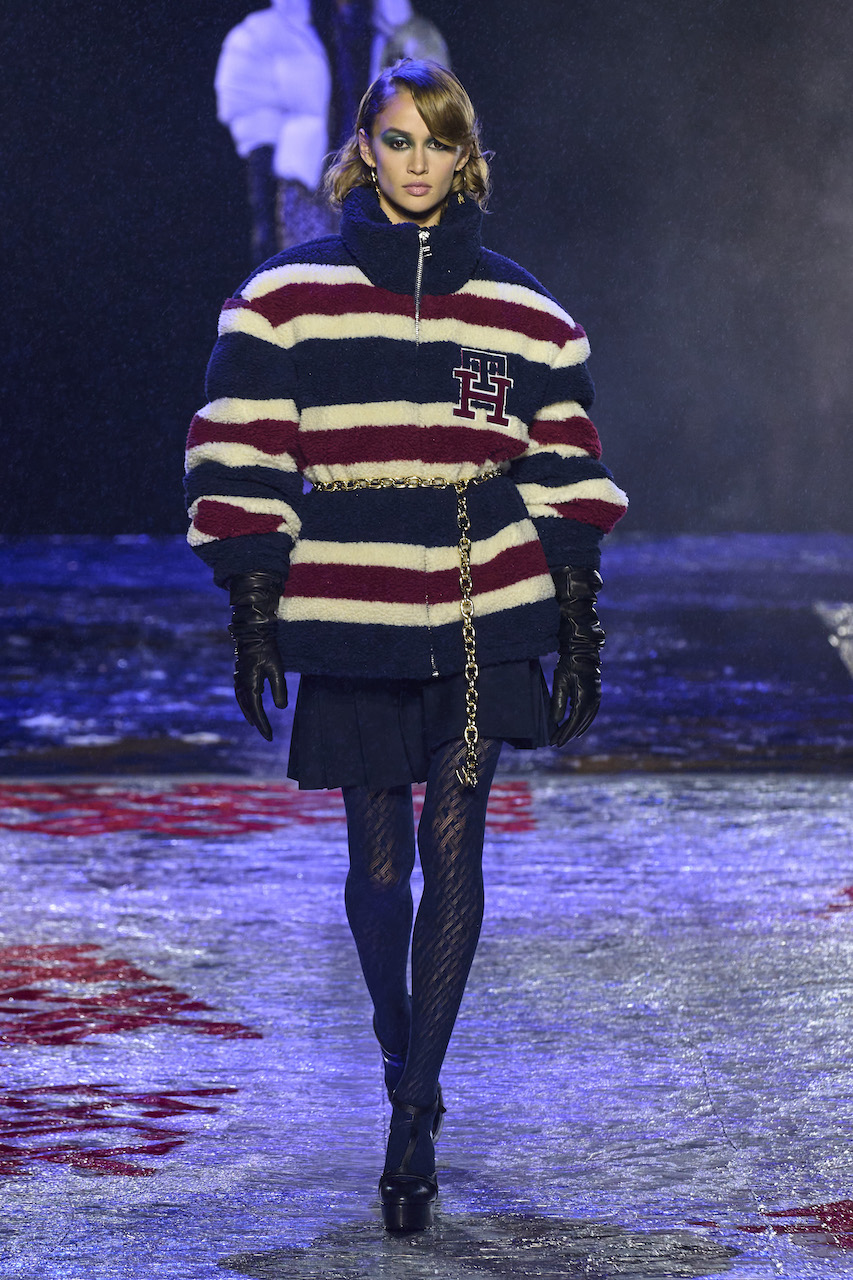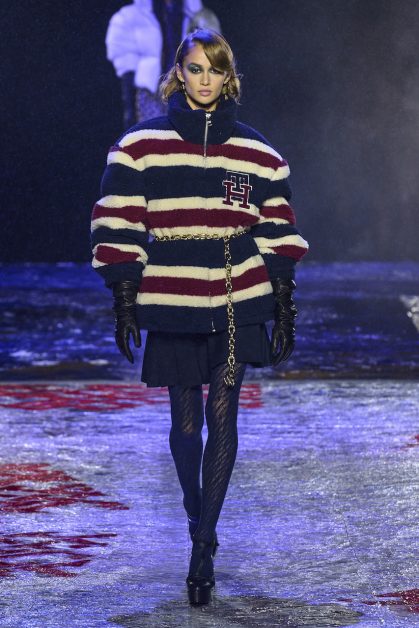 A youthful, elegant look in an oversized striped fur jacket, coordinated with a short skirt, high heels, and, of course, with black leather mitten, adding distinctive touches to the look.
Dior colored leather gloves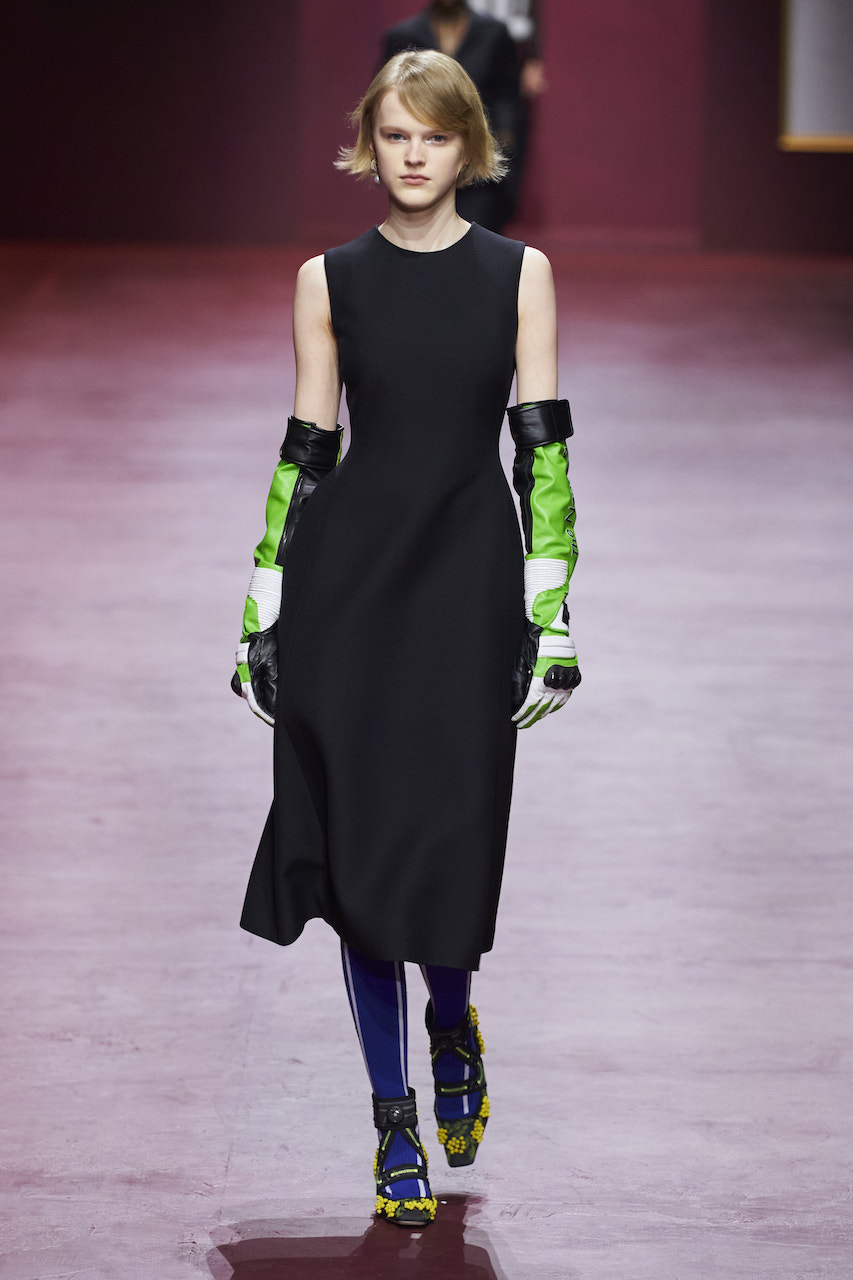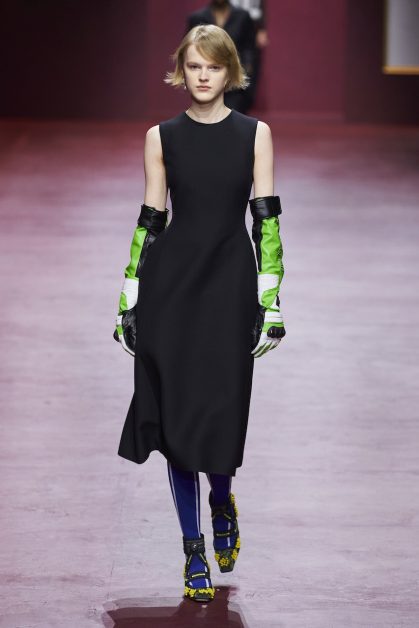 A classic, elegant black dress from Dior, with a soft cut, and long leather mitten were coordinated with it in colors that combined black, green and white to give a youthful and attractive touch.
Bottega Veneta Sequin Long Gloves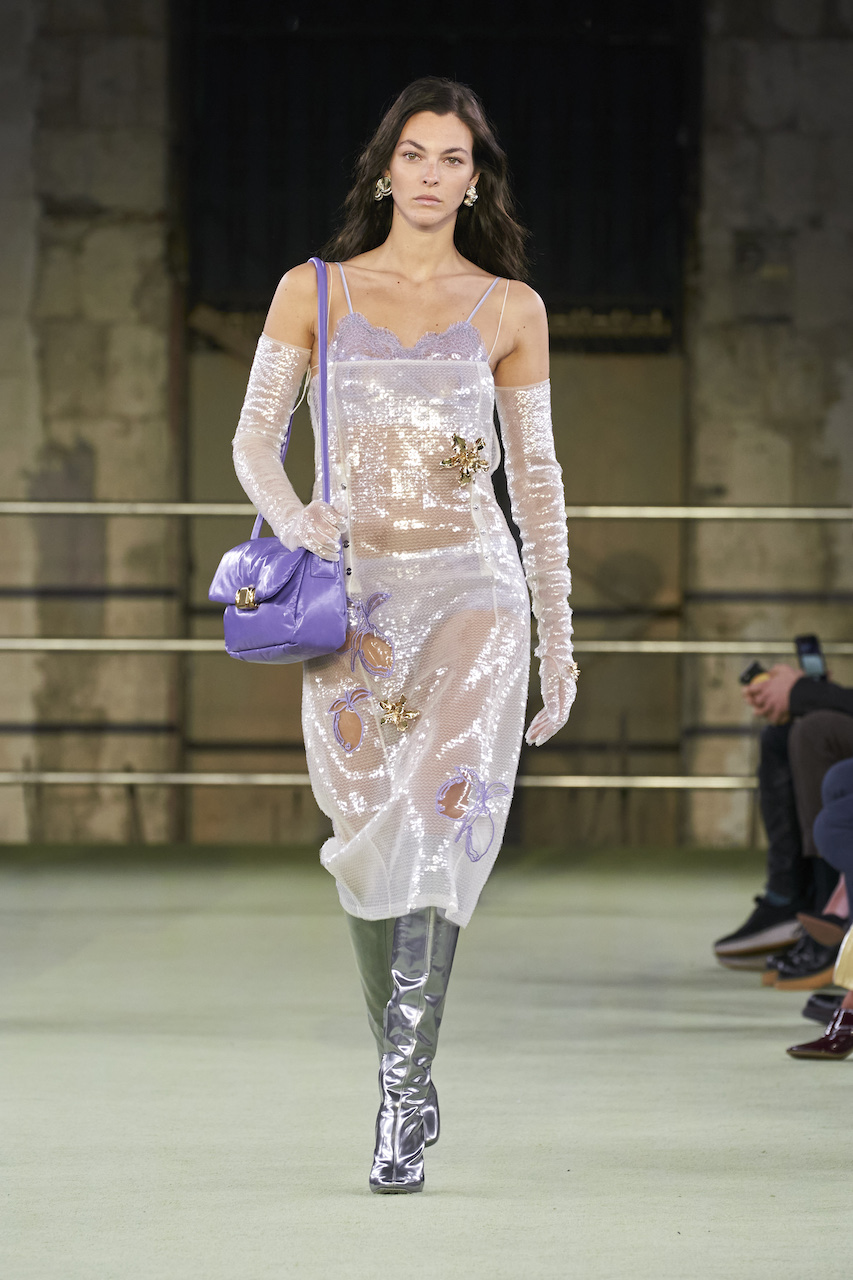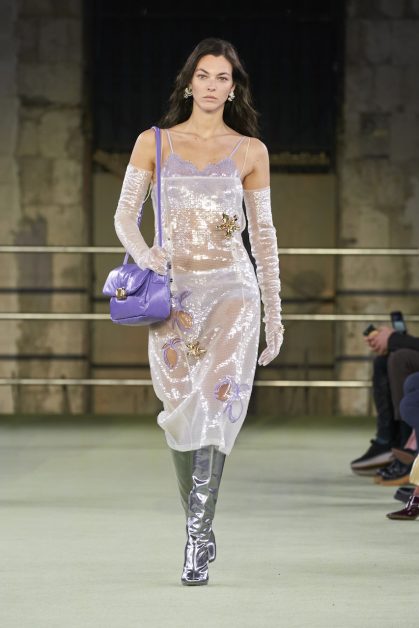 A distinctive, modern, feminine look from Bottega Veneta in a sequined midi dress in pink with long mitten that reached above the elbow. The look was completed with metallic silver high boots and a purple handbag.
David Koma red leather short gloves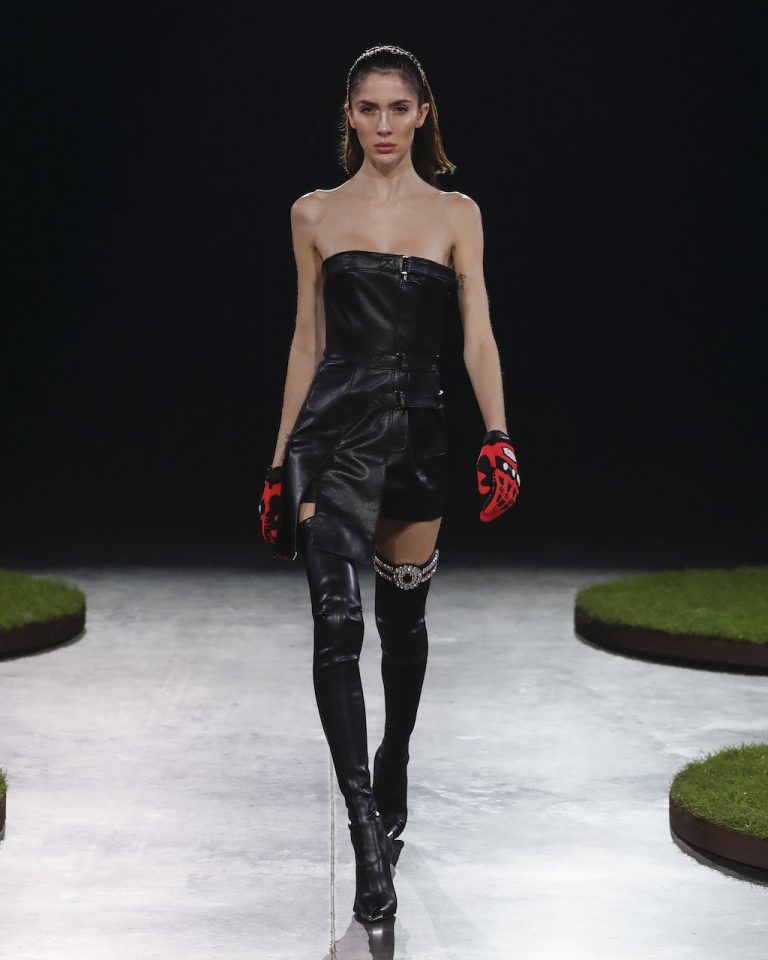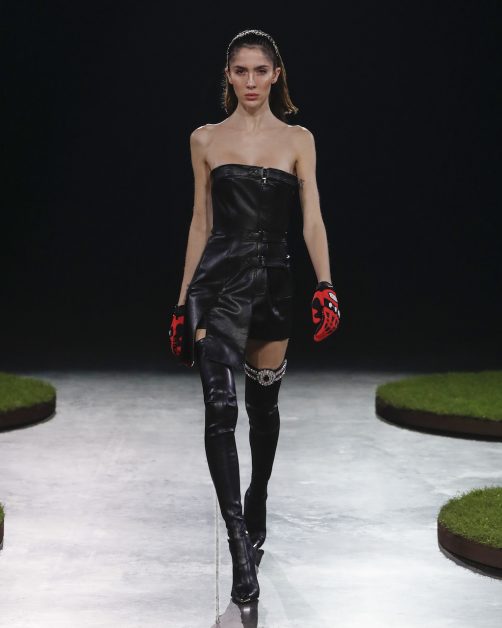 An innovative, youthful-style fit from David Koma in a sleeveless black leather short dress, with red sporty mitten, and crystal-encrusted knee-high boots.
A distinctive look in a sequin dress with black leather gloves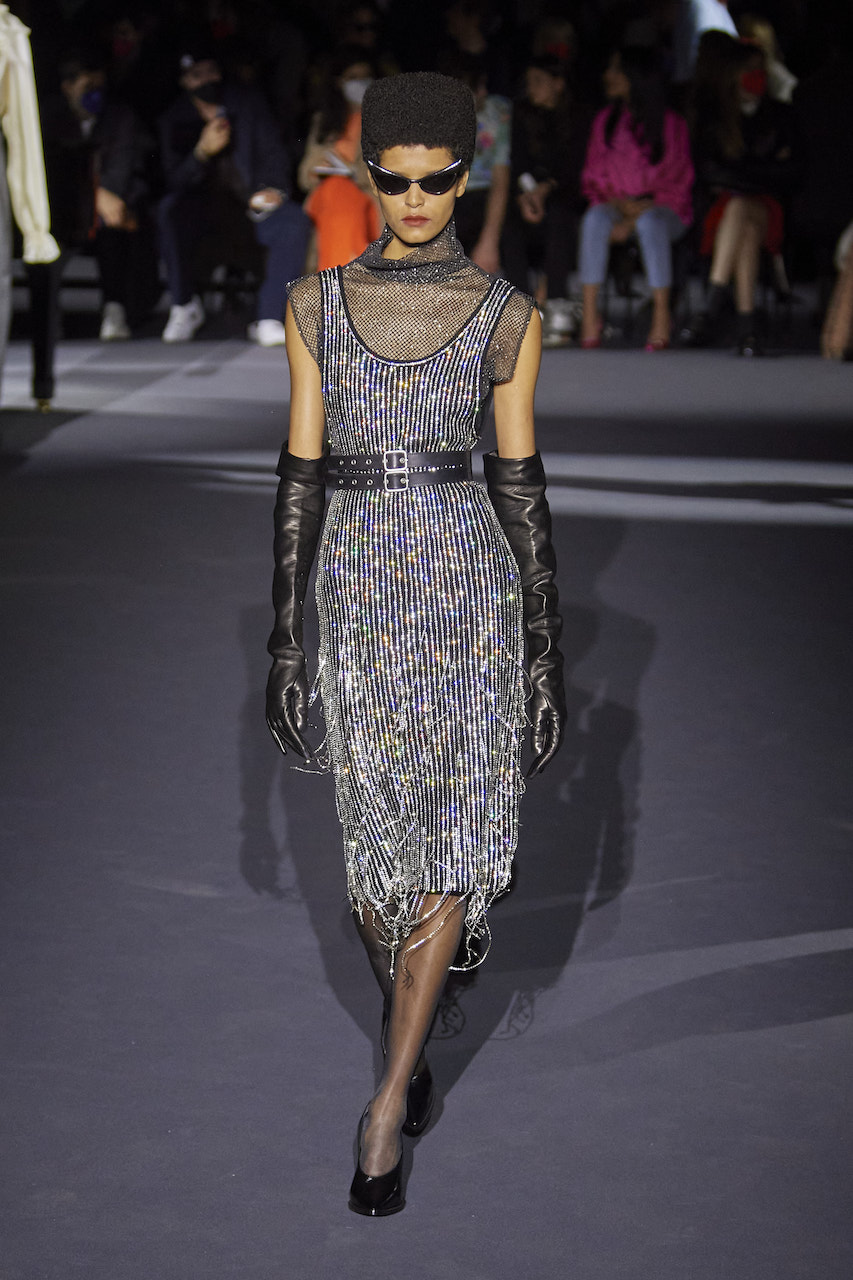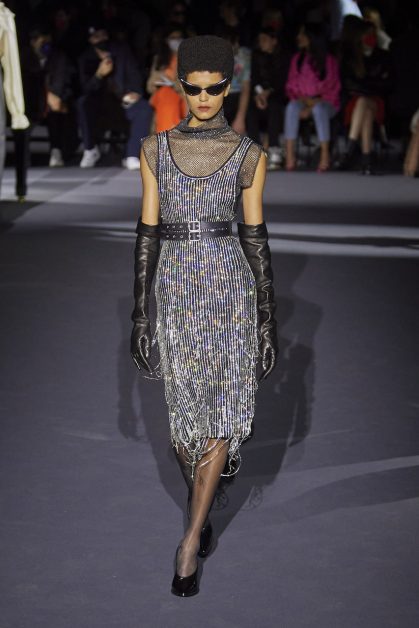 A distinctive look suitable for various winter occasions in a midi dress decorated with sequins and sparkling crystals in silver and with high black leather mitten that added touches of luxury and attractiveness.
mitten are the most prominent accessories trend we have seen on the catwalks of fall-winter 2022-2023 shows, and every woman should own them for more modern looks this season.