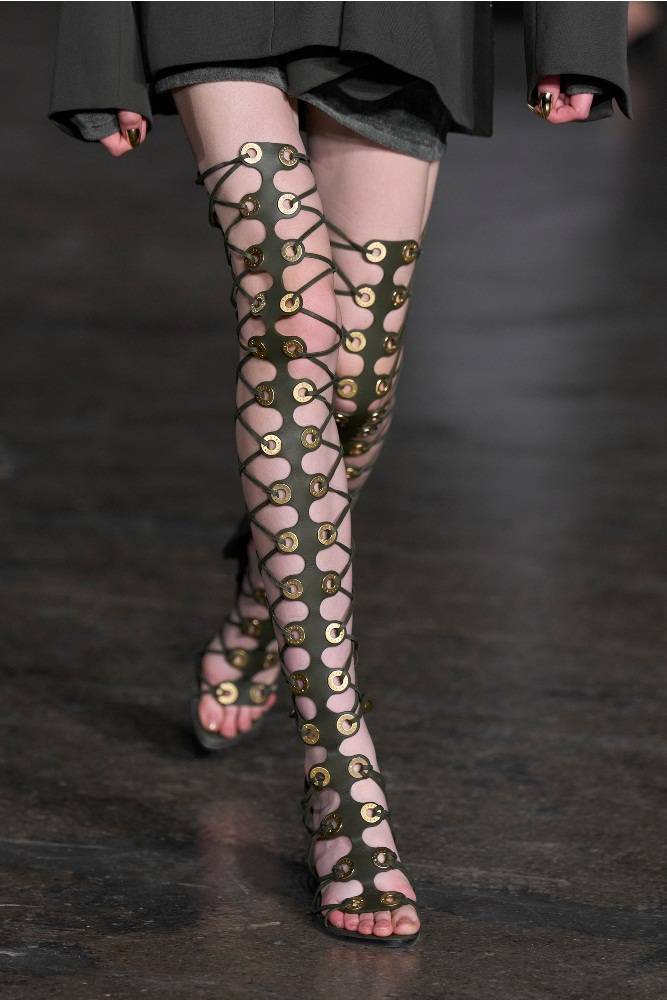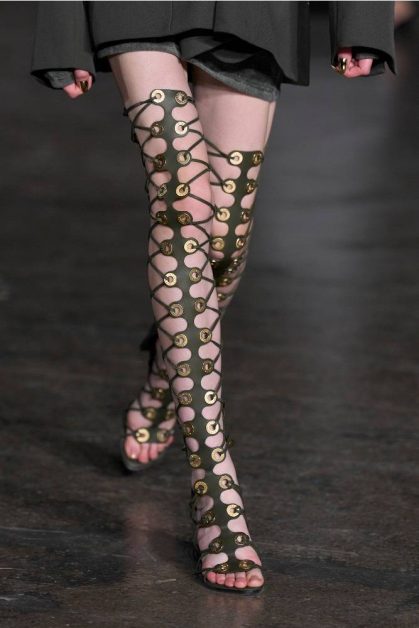 Gladiator shoes are one of the most popular accessories trends for fall 2022, because of the diversity of their models and colors to meet all the tastes of women at all.
elegant fashion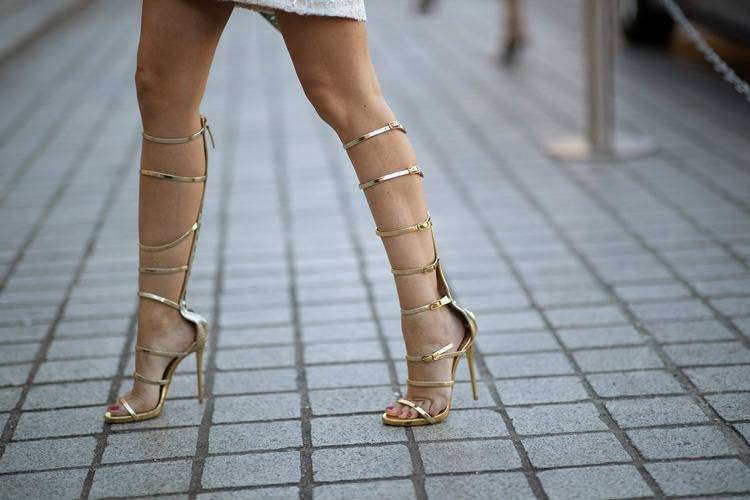 Your elegance is only complete with shoes that fit your clothes and are comfortable for you. For the fall of 2022, the fashion for gladiator shoes with straps of various models and colors has emerged to match all pieces of daytime or even evening wear.
These shoes are still continuing as an elegant fashion for this season, besides being very comfortable and available in several shapes between heels, flats, classics and casuals.. It was named by this name because it resembles the shoes of the ancient gladiators in Greece.
For a modern and attractive look, we recommend wearing this model from Street Fashion, which was designed with high heels and in gold color to match all your casual and modern looks. You can also choose the shoes that feature a flat heel in a unique style.
The best thing about gladiator shoes is that they can go well with casual midi and quick fall dresses. In this way, you will get a brilliant look that reflects your elegance throughout this season.
Choose this shoe from the house of Poster Girl, the medium long below the knee with ribbons, in light brown with high heels for an elegant look. You can coordinate with it a long dress or even a short skirt and a dark blazer according to your desire.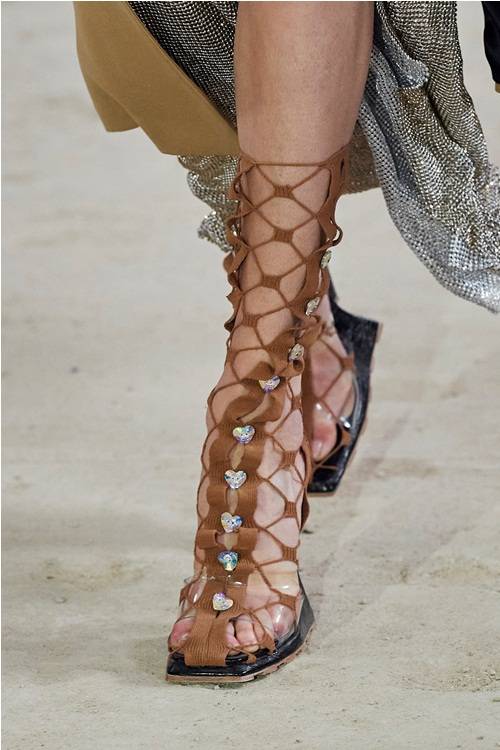 charming designs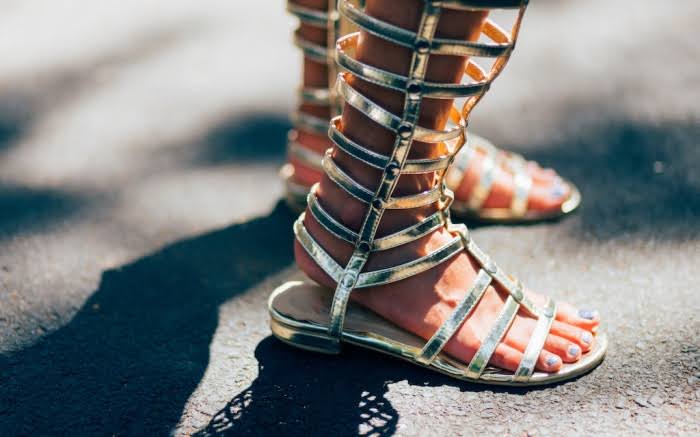 The fashion of shoes is still growing, as fashion designers offer a lot of charming designs during each season, the most important of which is the gladiator shoes, whose designs have been admired by many all over the world, especially for fashion lovers, accessories and fashion who prefer to resort to everything that is new and stay away For traditional shoes.
Today, we wear gladiator shoes models with rules and principles in order to highlight the beauty of the design, the most important of which is to wear them in a casual and way for every girl's daily life, whether in university or work, while taking care to coordinate them with short clothes to some extent, in order to show her complete form, which is appropriate Very much to wear, whether with a simple and soft blouse and skirt, or even with a short tight dress or even with short shorts…
Because it has become one of the most sought after shoes, its designs were presented in leather, fabrics and bright colors that are perfectly suitable for the fall of 2022.