Gisele Bündchen has a natural beauty that shines through, regardless of what she wears. The supermodel doesn't need all the glitz and glamour to perfect her craft. In her latest Instagram post and brand collaboration, Bündchen shared a video ad for Gaia Herb's Lion's Mane Mushroom supplement, where she effortlessly connected with nature.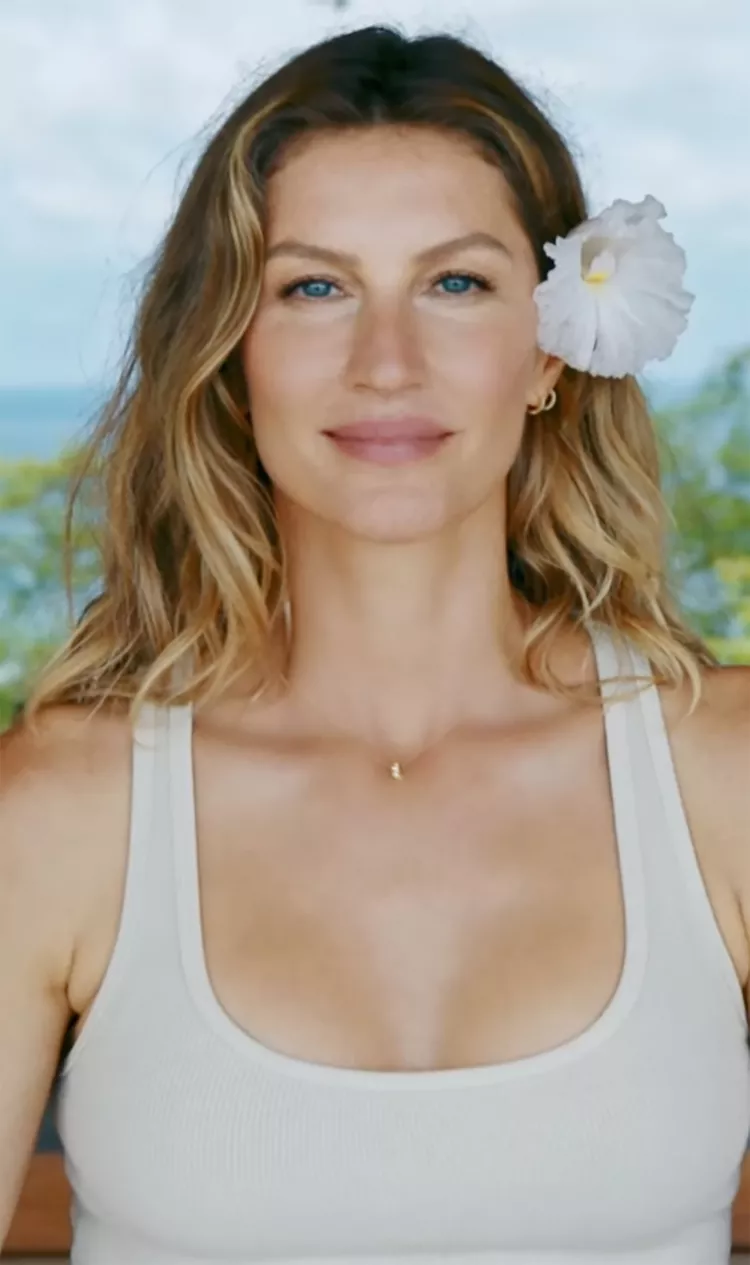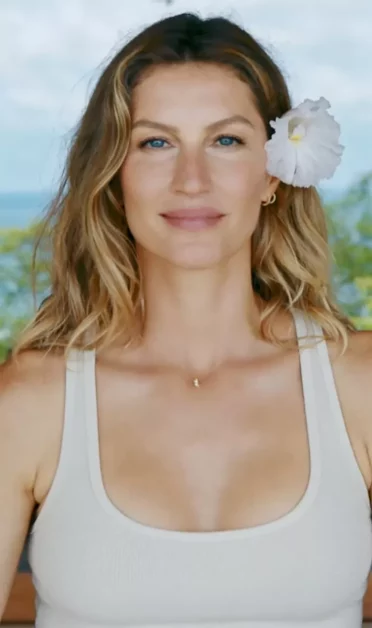 The video begins with Bündchen meditating outside a serene-looking home, dressed in comfortable beige sweatpants and a matching tank top. It then transitions to Bündchen gracefully navigating through lush green woods, wearing a sheer white long-sleeved dress with a high-low hemline. Peek-a-boo glimpses of her bra and underwear set can be seen through the dress's translucent fabric. At one point, as Bündchen reaches up to touch a tree, her dress rides up, revealing her hip.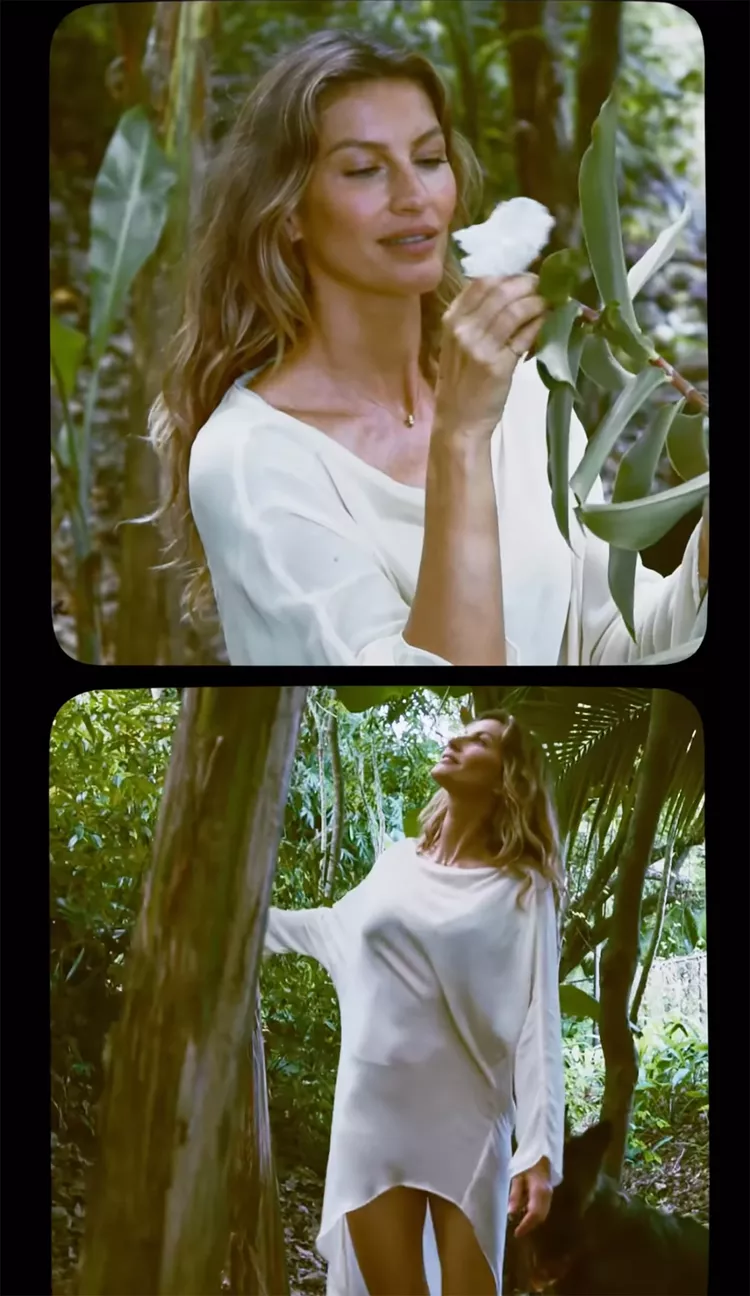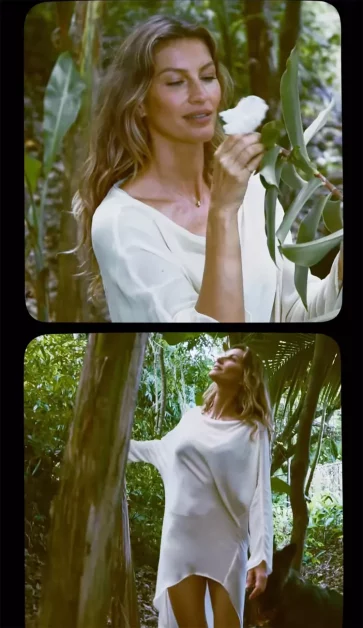 Her blonde-highlighted hair is styled with a middle part and cascading beachy waves flowing down her back. Keeping her makeup minimal, she opts for a no-makeup-makeup look because, as mentioned before, she doesn't require much to showcase her beauty.
"I've been taking Lion's Mane Mushroom for a while, and it really helps me focus and boosts my energy. Thank you @gaiaherbs for creating this product. I love it! ????," she captions the post, followed by the same message in Portuguese. "Há algum tempo que tomo Lion's Mane Mushroom, e ele realmente me ajuda na concentração e a aumentar minha energia. Obrigada Gaia Herbs por fazer este produto. Eu amo!."
Earlier this month, Bündchen attended the Our Children Our Future Gala, a benefit for the Lotus House Women's Shelter. The nonprofit shared an Instagram carousel on Sunday, documenting the event. Bündchen looked elegant in a silk blouse and brown trousers as she posed alongside Gloria Estefan.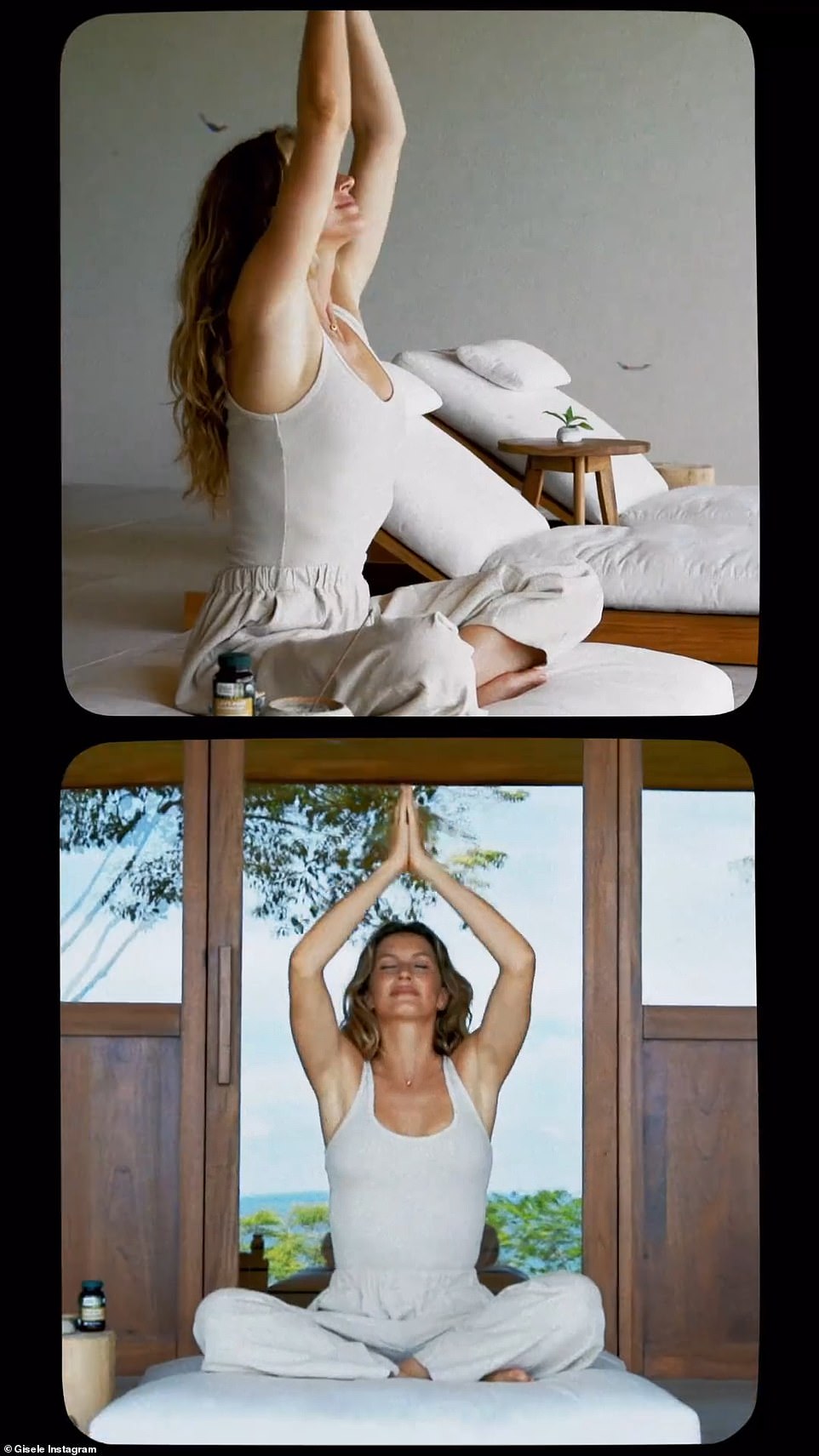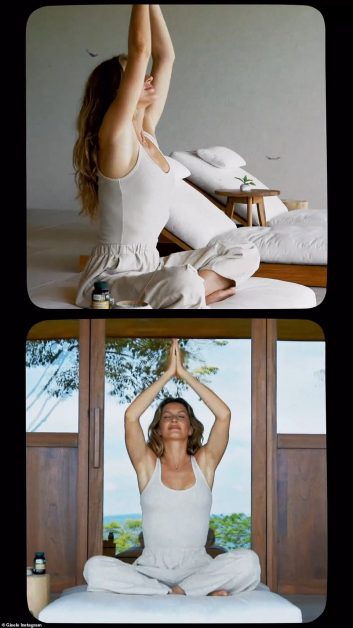 "We are incredibly grateful for all the love and support we received in celebration of the 'Our Children Our Future' Gala held earlier this month, honoring children and those who have made a significant impact on the lives of the women and children we shelter," the foundation expressed their gratitude while mentioning the event's venue, the beautiful @margulieswarehouse.