Denim jackets have long been a staple in our wardrobes, and for good reason. They effortlessly blend fashion and functionality, complementing a wide range of outfits, be it a flowing maxi dress or a coordinated denim ensemble for a trendy Canadian tuxedo look. However, the idea of wearing a denim jacket as a dress had never really crossed our minds until Gisele Bündchen showed us how it's flawlessly executed.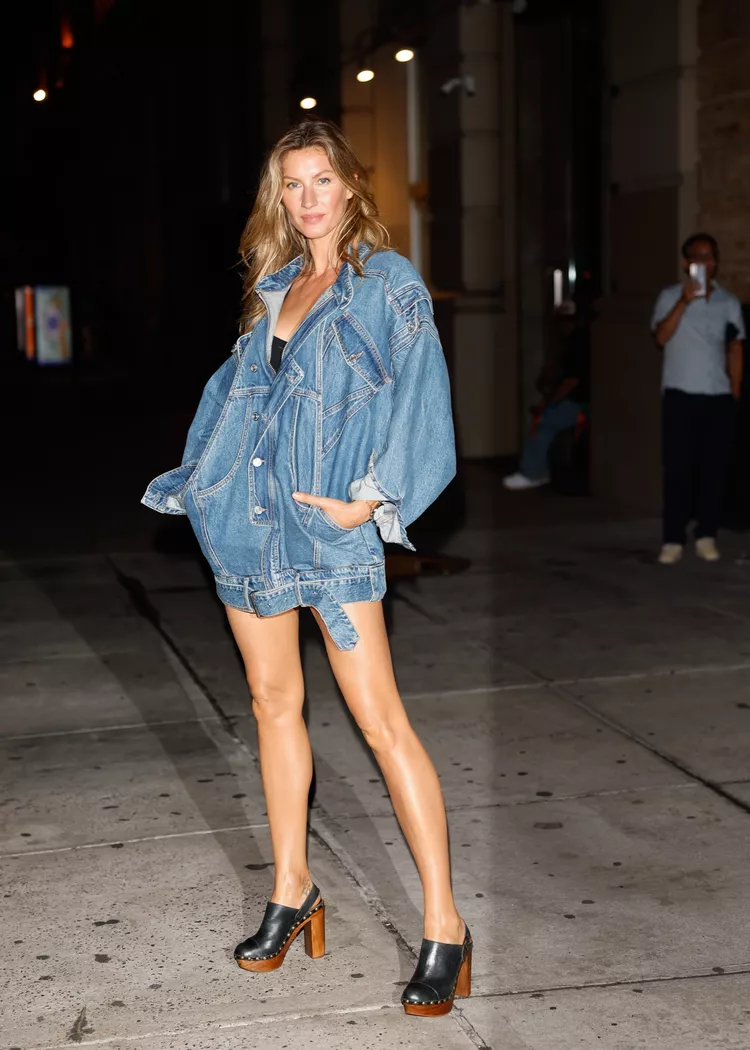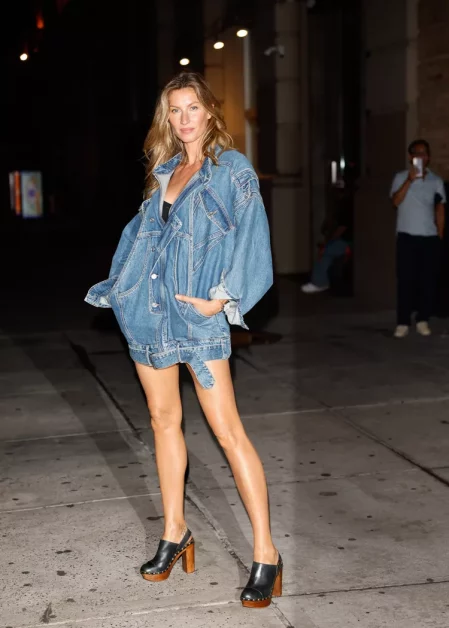 During New York Fashion Week, the supermodel co-hosted a dinner for denim brand Frame and made a bold fashion statement. Gisele confidently donned an oversized, slouchy jean jacket, bravely opting to wear it as a dress without anything underneath. The roomy coat gracefully skimmed above her bare legs and boasted extra-extra-large sleeves that were casually rolled up. To accentuate the waist, she cinched it with a denim belt looped through the hem. Completing the look, Gisele wore a black bra underneath and matched it with a pair of black leather clogs featuring a chunky wooden heel.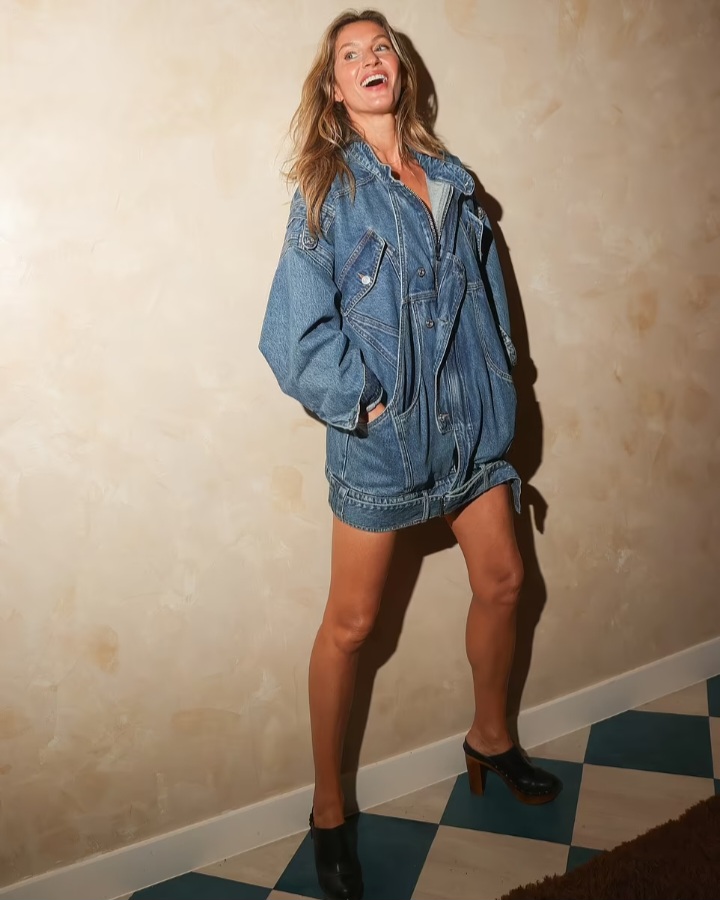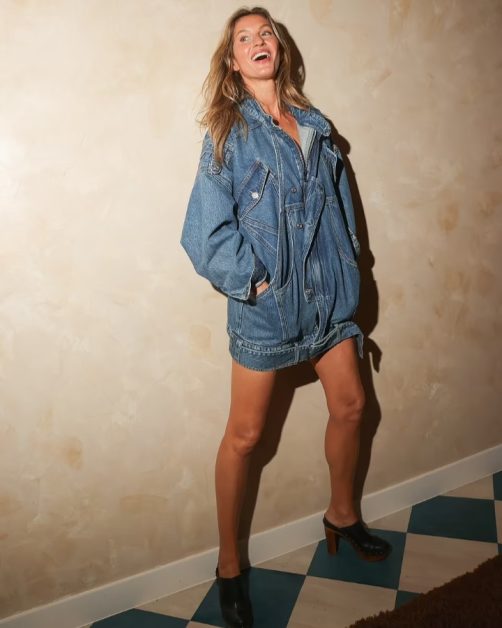 With a focus on natural beauty, Gisele kept her makeup minimal, showcasing her dewy skin, glossy lips, and flushed cheeks. Her long blonde hair cascaded down in loose waves, effortlessly enhancing her overall allure.
In an interview with Women's Wear Daily during the event, Gisele opened up about her personal style and emphasized the importance of comfort in her fashion choices. It was this philosophy that led her to opt for the oversized denim jacket as a substitute for traditional evening wear. "If clothes aren't comfortable, they have no place in my closet. I won't wear something simply because it's fashionable," she explained, revealing her aversion to high heels. While she admitted to occasionally enduring the sacrifice for the sake of elongating her legs, it was clear that comfort remained her top priority.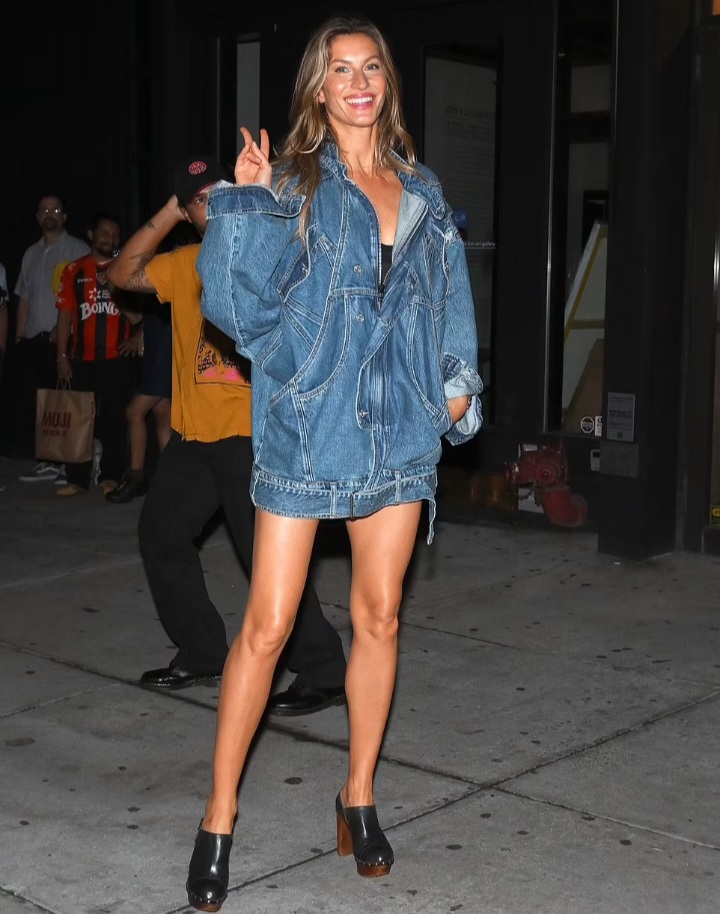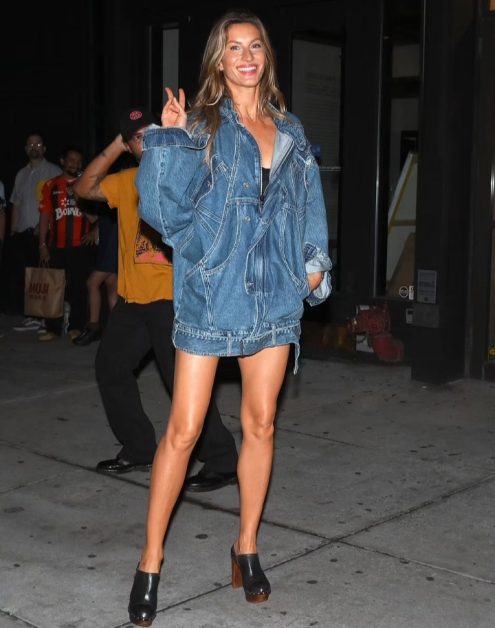 Gisele Bündchen's fearless fashion choices continue to inspire, reminding us to prioritize both style and comfort in our own closets.