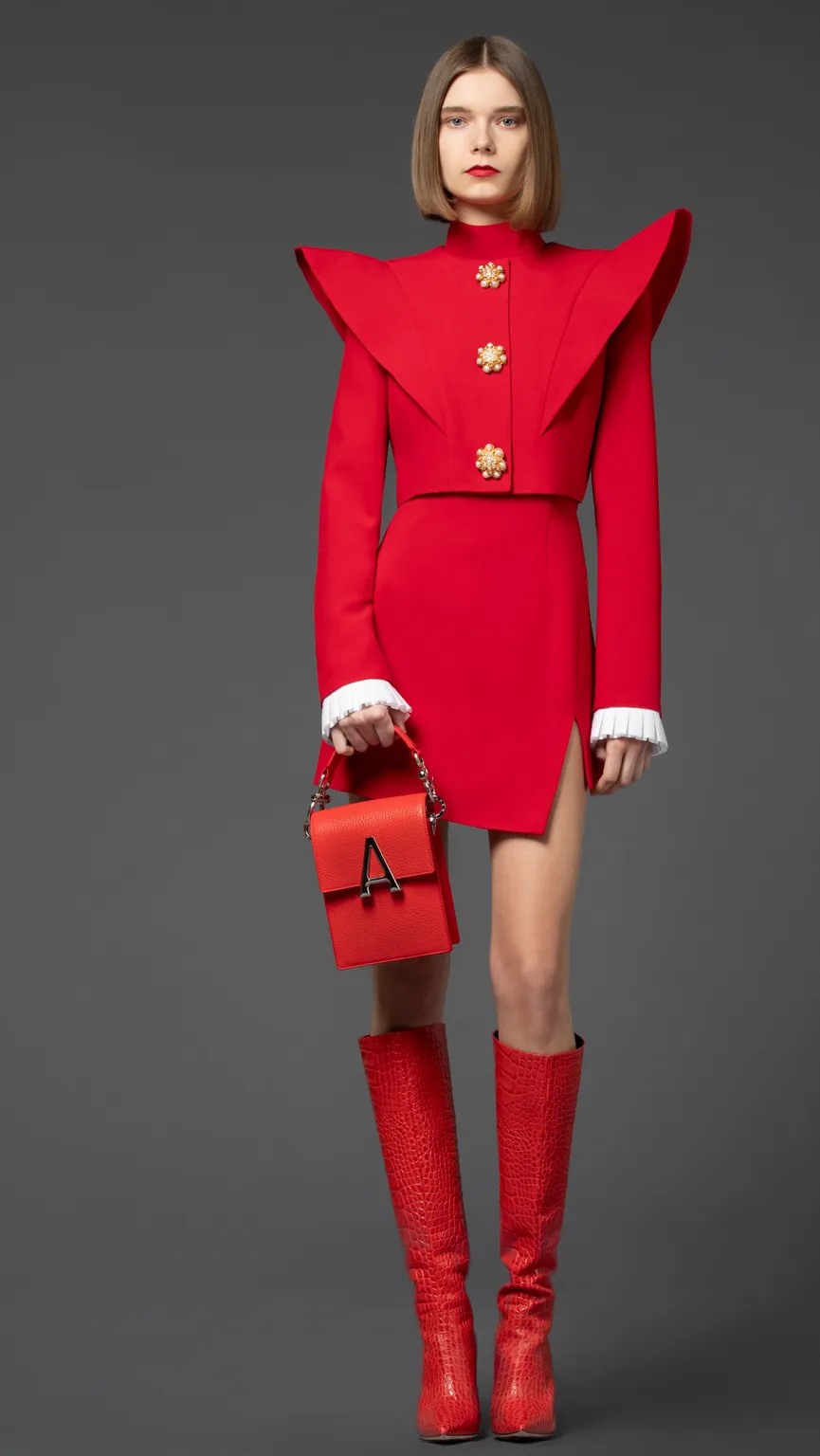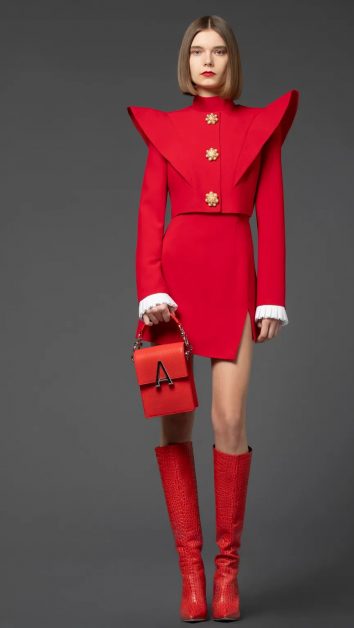 The fashion inspired by the geometrical elements stands out this winter, and it has a great impact on the look, as it gives the style a character of boldness and strength. This beautiful and strange trend caught us on the catwalks of the fall-winter season 2022-2023 after its appearance was shy in previous seasons. So, get to know with us the most prominent global roles that presented this trend and how you can adopt it in the right ways.
Many roles have adopted the fashion of geometric cuts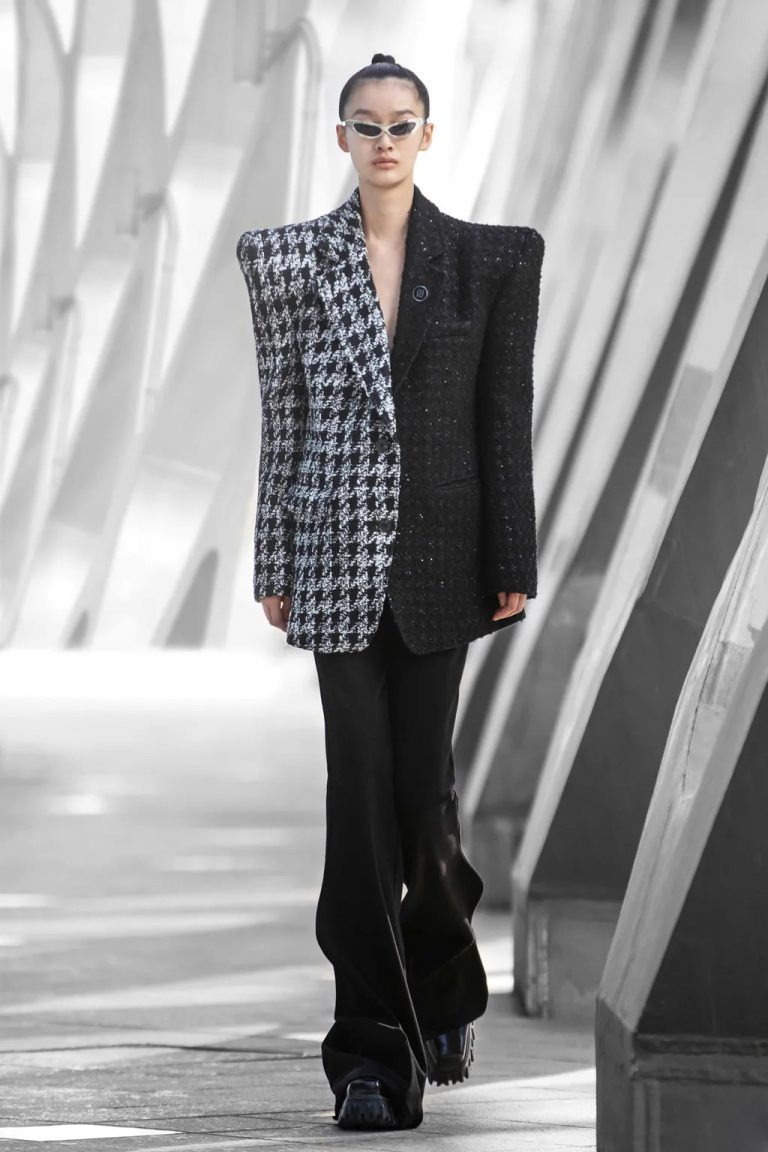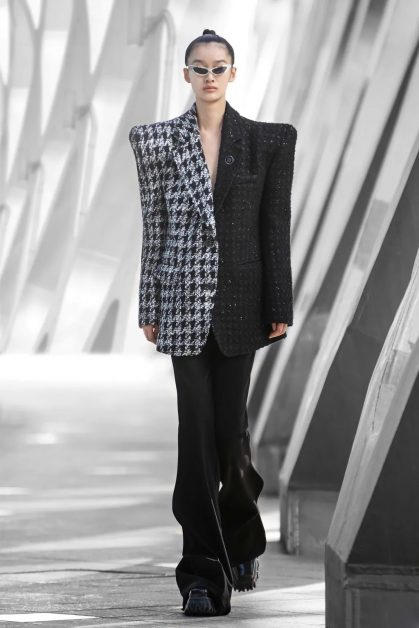 Each time, the designers are inspired by an element of this life, nature, and everything that surrounds them, and this time they resorted to the engineering world to inspire their collections, so they presented designs with specific cuts with a sophisticated style. This fashion has emerged from Andrew GN, who focused on straight shoulders in his latest collection, Celine, Loewe, Dolce & Gabbana, who created sportswear with a specific character, and Louis Vuitton, whose designs always give us a new futuristic feel.
Geometric cut outfits feature a defined style, broad shoulders, and straight cuts.
Adoption of cuts inspired by the engineering character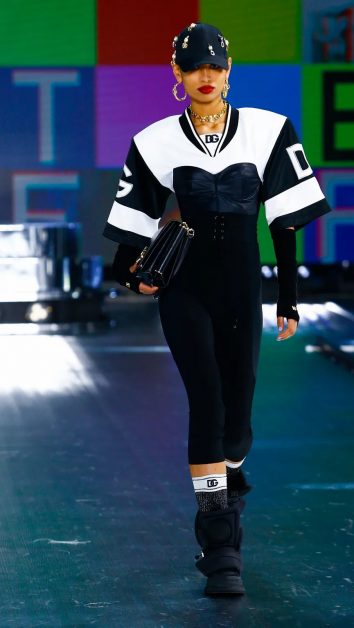 You can't be glamorous or over-coordinating these looks, because they are classic and have their own style. So here are the best ways to format it:
Adopt geometric-inspired accessories as well to harmonize with these outfits, such as square or straight bags, rectangular shoes, or others…
You can also put bracelets, necklaces, rings, and earrings in a specific style that fits with this outfit.
Do not be afraid to mix the colors with each other in this look because they can be mixed.