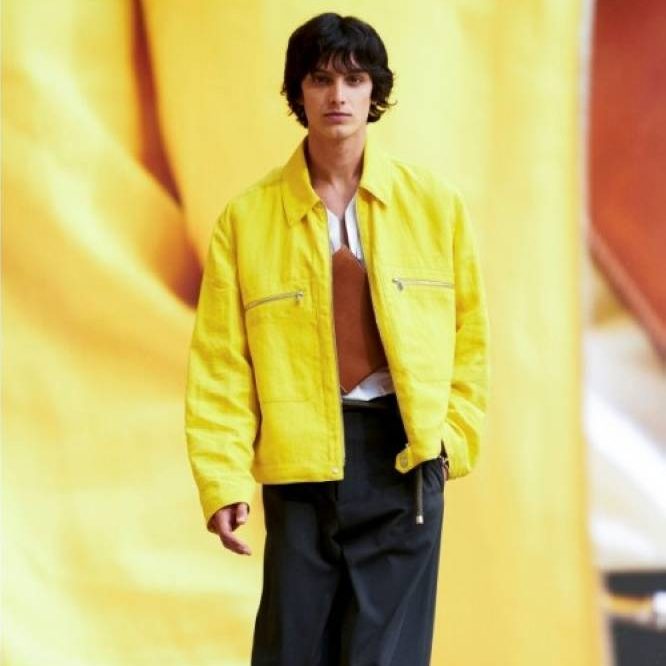 Yellow is an important and popular colour in the fashion world for men, and is a colour that signifies mood; Light yellow is a delightful and bright colour, and deep yellow can show anger and resentment; So we recommend that you always wear light yellow for a bright and beautiful look.
Bright color
You may be men who have not worn yellow in their lives, looking for ways to wear it. They may be men far from yellow in their clothes as it is a stark colour and needs to be cut and other colors commensurate with it to look good And yellow color is bright as some consider it, Especially in men's shirts, polo jackets and sweatshirts of course, but some men wear it with dark colors to break the color, and forget that its goal is to show it as it is.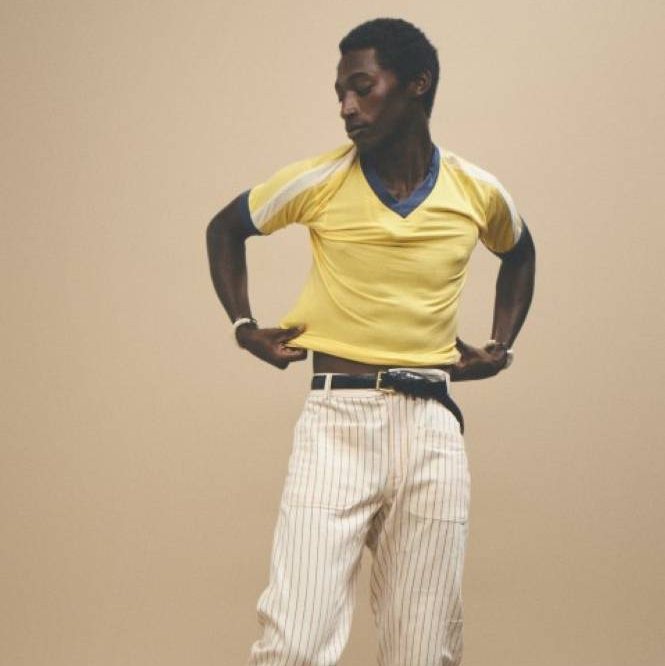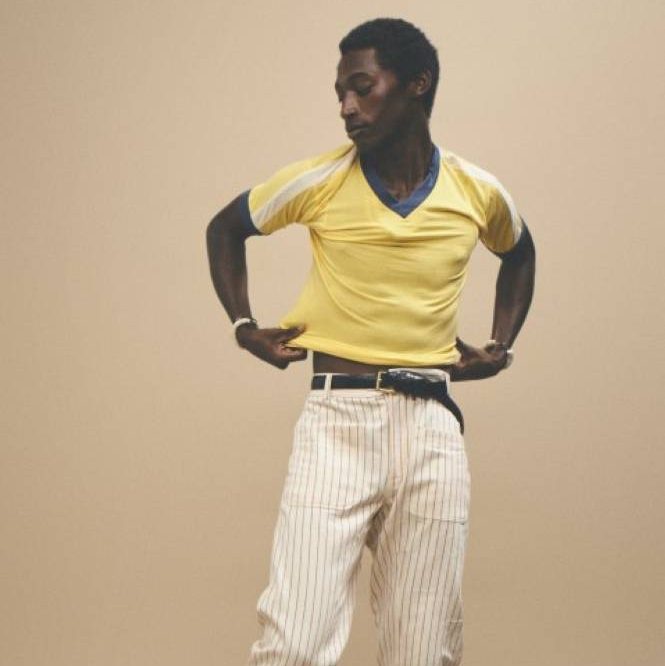 After you decide to wear yellow, you will think about how to look attractive and elegant. Wear yellow in the workplace or office, you can coordinate it with work clothes, especially in the summer, such as wearing a Hermes Hermes blazer jacket and coordinating it with black fabric trousers and sneakers for a practical look to the extreme.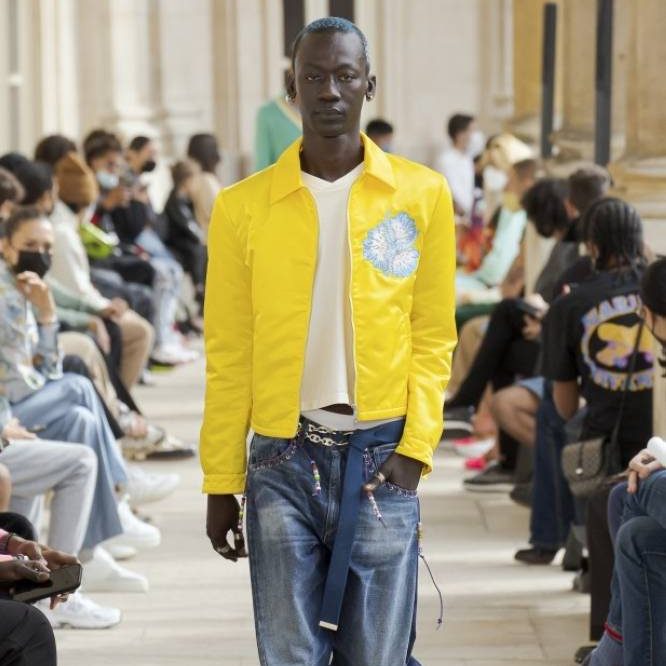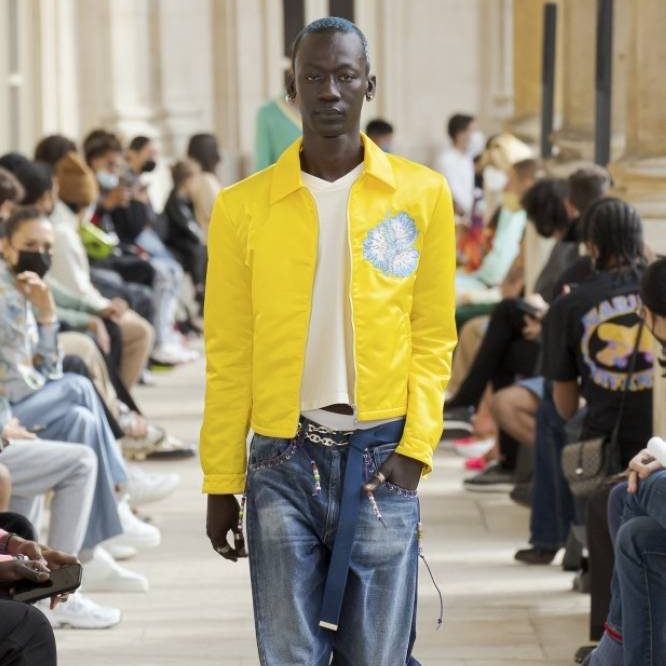 Wear yellow on weekends when you go out with your friends, you can wear beige, yellow, plus green, and don't forget to wear some accessories, a hand bracelet, and a hat to protect you from the sun.