The autumn cardigan is one of the major pieces in each woman's closet, giving women an elegant and distinctive look, especially the colorful cardigan, which gives modern form; You can wear it in over one format with the rest of the pieces, whether with plovers, shirts and autumn scarves.
In the following lines, we have gathered the most beautiful Models of color; Choose the most suitable and closest bluefur for your taste and your favourite autumn look of the year; To keep up with the latest trendsetting trends.
Chanel Youth Colored Cardigan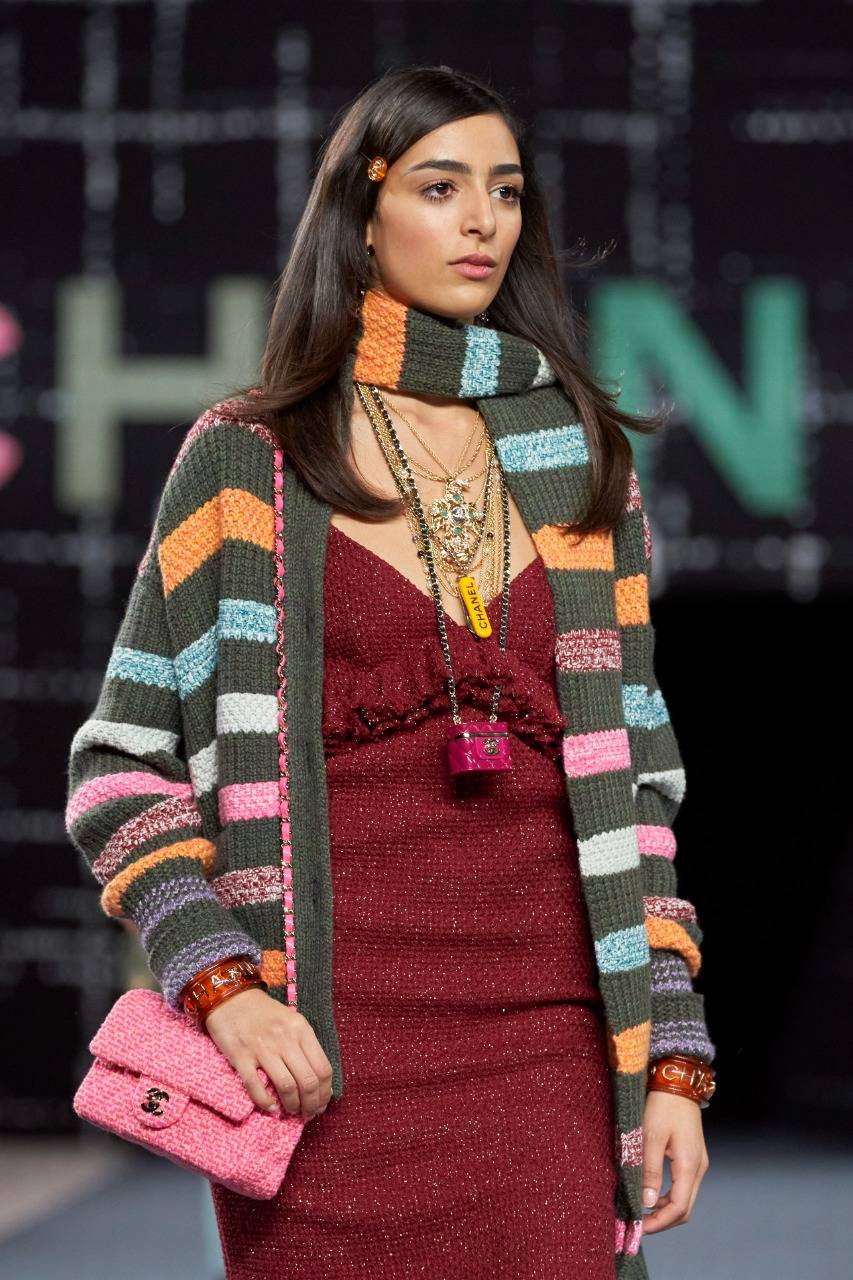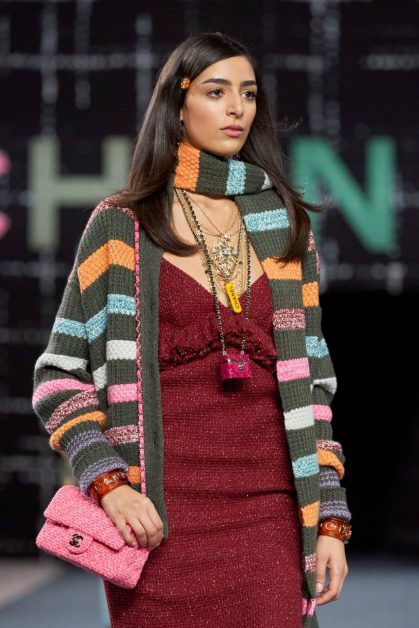 If you are a loving cardigan of color, especially in the autumn season; We nominate this design from the Chanel label, where it is designed with a long wool story with wide long sleeves, came in dark green and striped in wide light colors; And you can wear it with a long dress in dark red or black; And coordinate it with a small shoulder bag in pink and a short scarf of blue and orange wool.
Elegant color cardigan from Lebor Gabala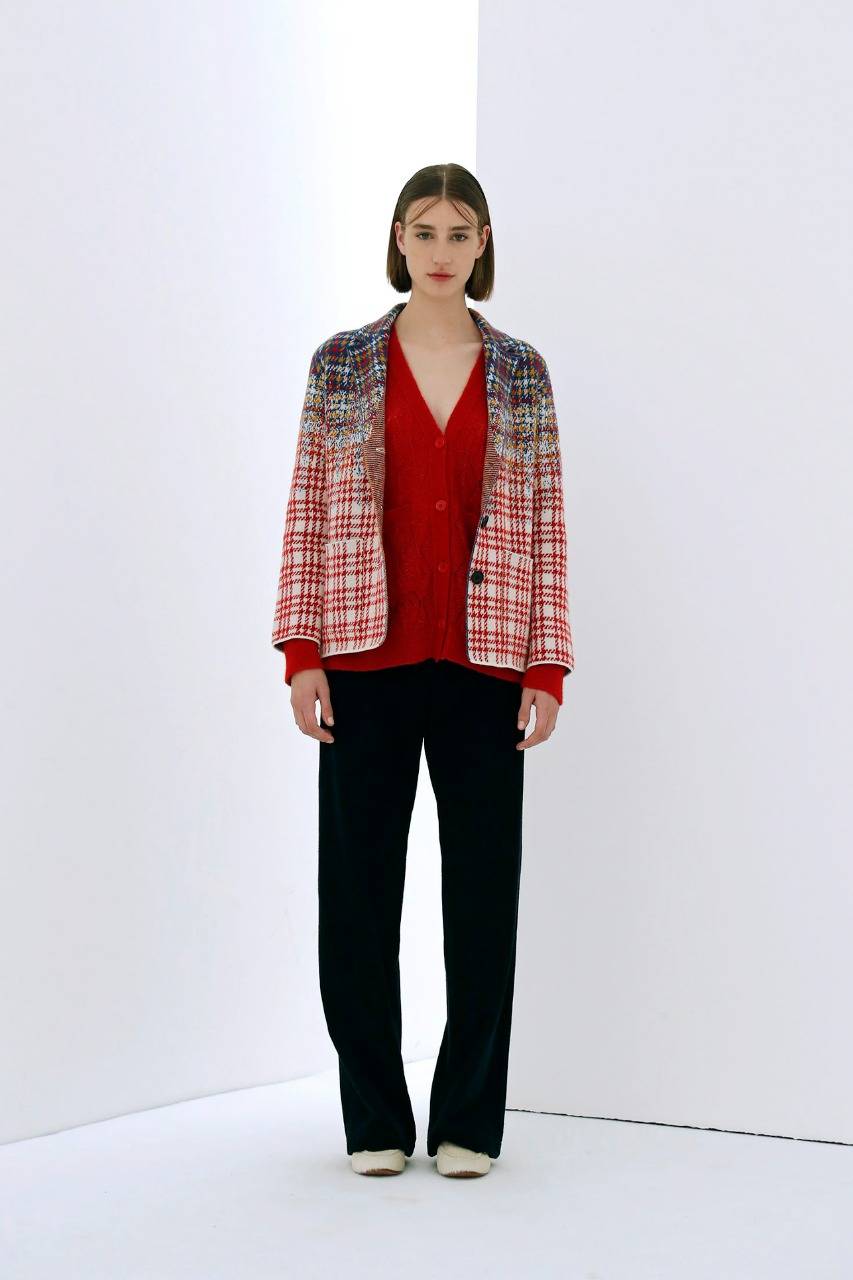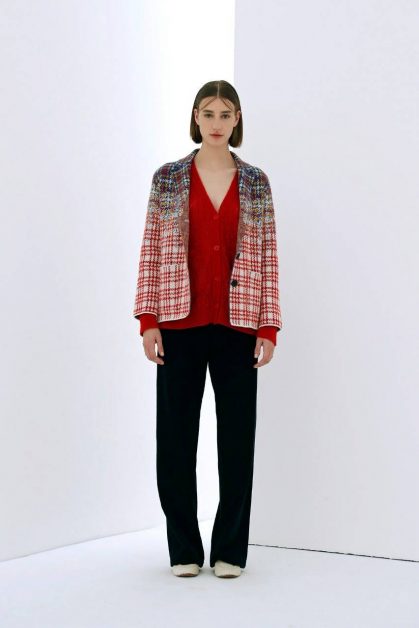 For quick daytime views, you can adopt this from the label Lebor Gabala where it is designed with long ball sleeves and wide carrot shoulders with a short collar, designed with large side pockets and black closure buttons; You can wear a shirt in red or white with jeans or black.
Elegant color cardigan by Benjamin Benmoyal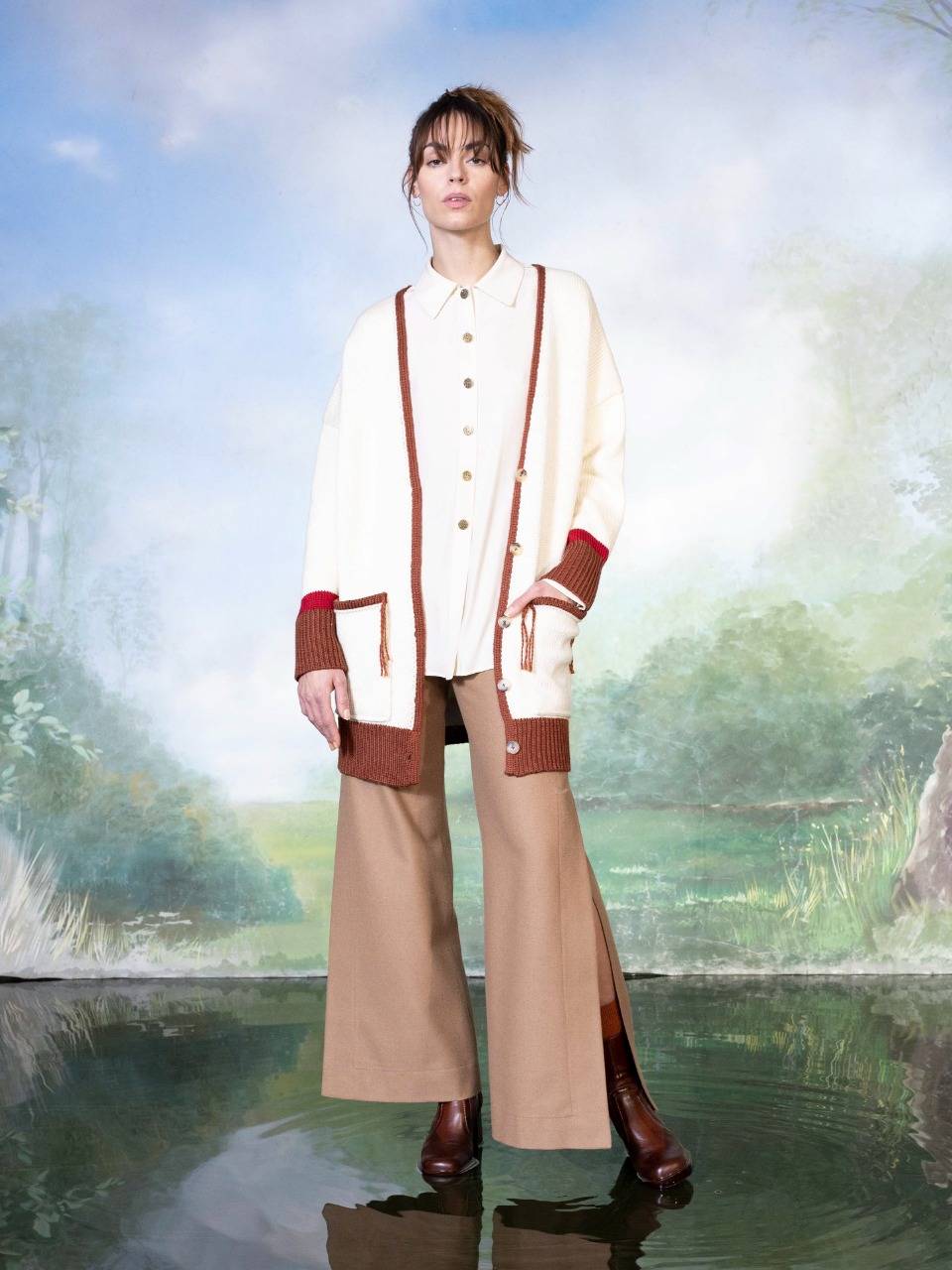 For evening graduations you can adopt this from Benjamin Benmoyal brand where it is designed with a long story, long sleeves in white and tight bracelets in brown, and came with large side pockets in white and a wide line in brown with small buttons in beige; And you can wear it with a white plover and wide-legged brown pants.
Tommy Hilfiger's Colored Cardigan Casual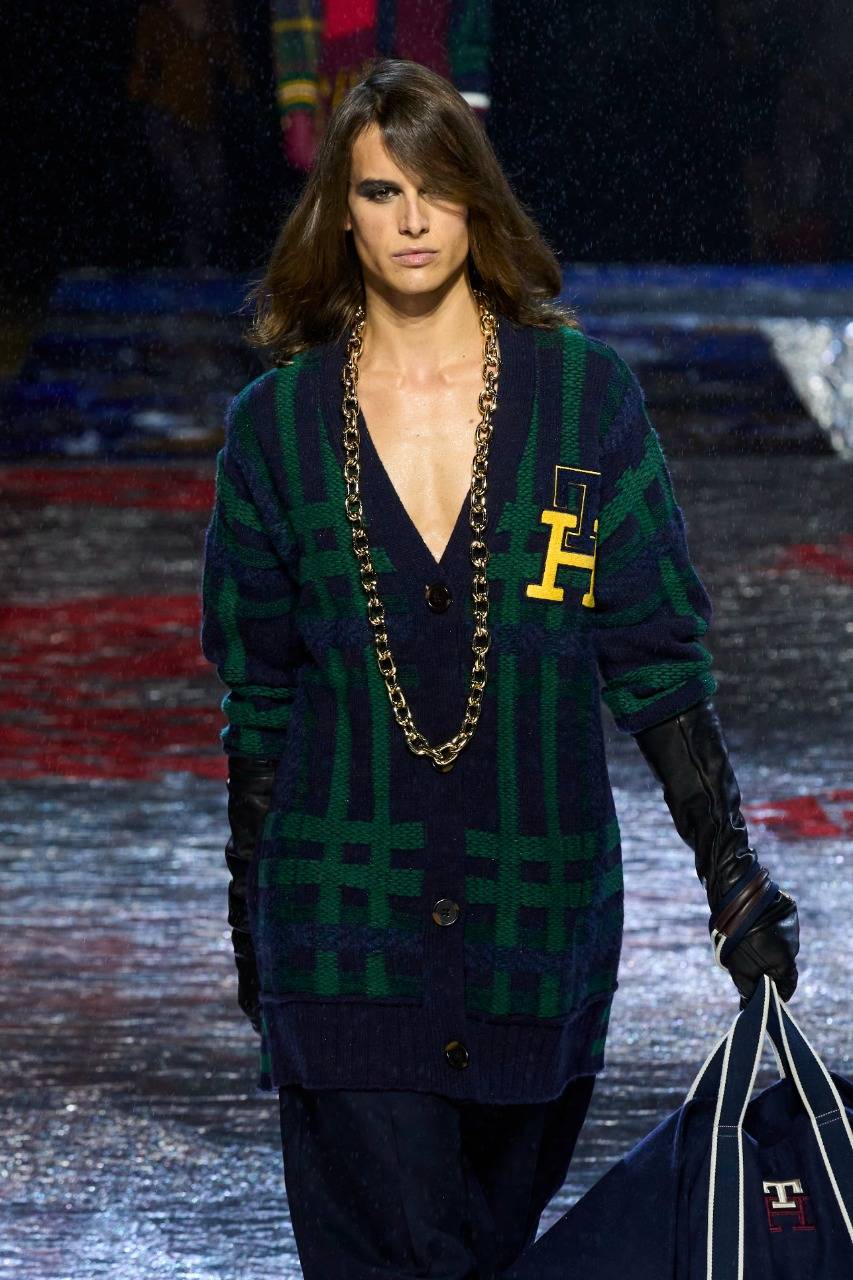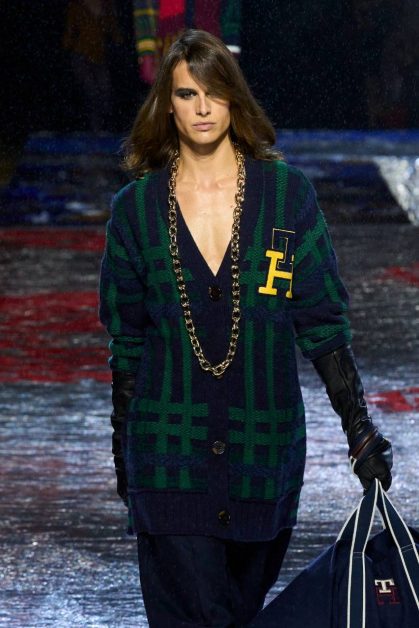 In the last look, we nominate this cardigan from the Tommy Hilfiger label where it is designed from wool in a long style, with long sleeves and a V-chest; It is designed in navy, navy blue and three large buttons in black and you can coordinate it with black pants.