As we enter the fall 2023 bridal season, we're curious to see what designers have in store for their latest collections. However, if last year is any sign of what we can expect, we're in for another great season. From veils to sleeves and the return of drop necklines, we've seen contemporary brides adopting new styles and designs over the past few months. Celebrities such as Jennifer Lopez and Sarah Hyland have thrown bridal fashion into the spotlight, creating trends that many brides look to emulate today.
Amsale Fall 2023 Collection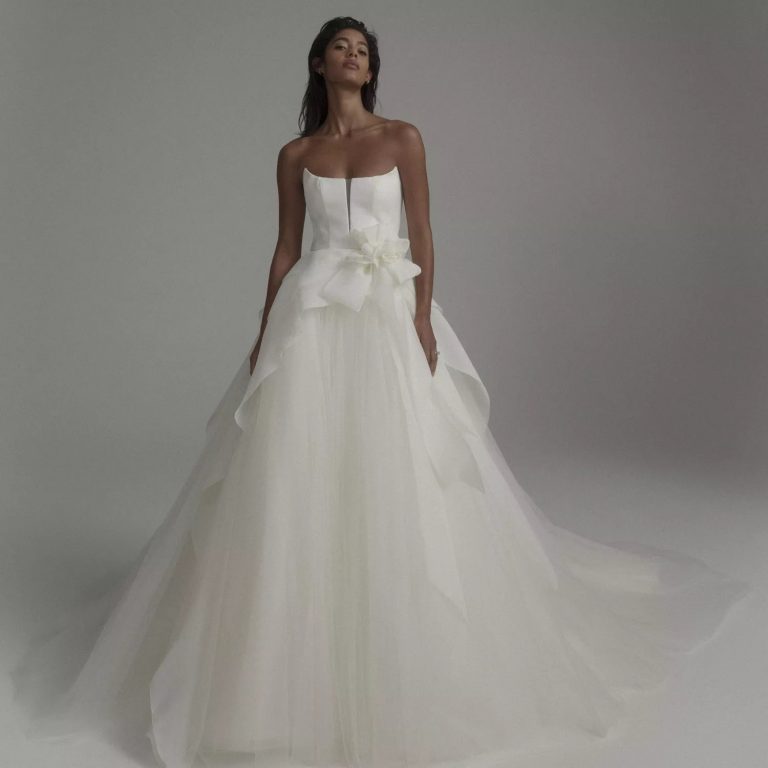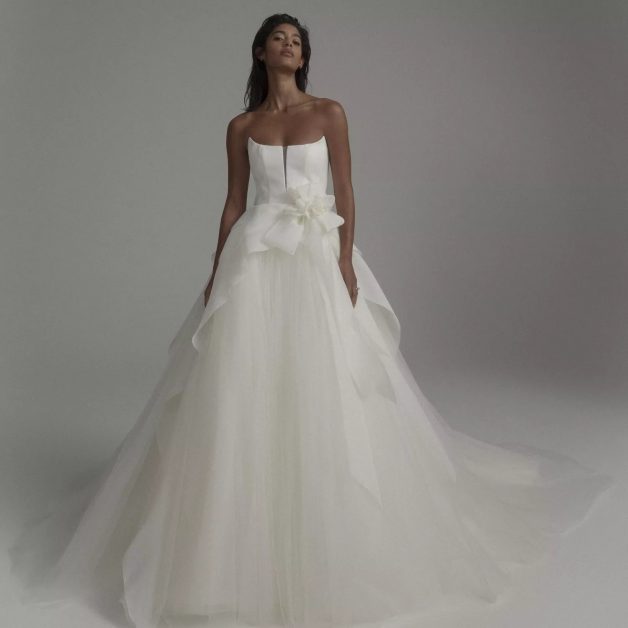 For Fall 2023, lead designer Michelle Choo for Amsale drew inspiration from his recent travels, creating a collection that embodies an "organic return to nature inspired by an off-season stay." The 15-piece collection showcases lavish cloud-like gowns, intricate asymmetric wraps, and sophisticated floral motifs.
Julie Vino Fall 2023 collection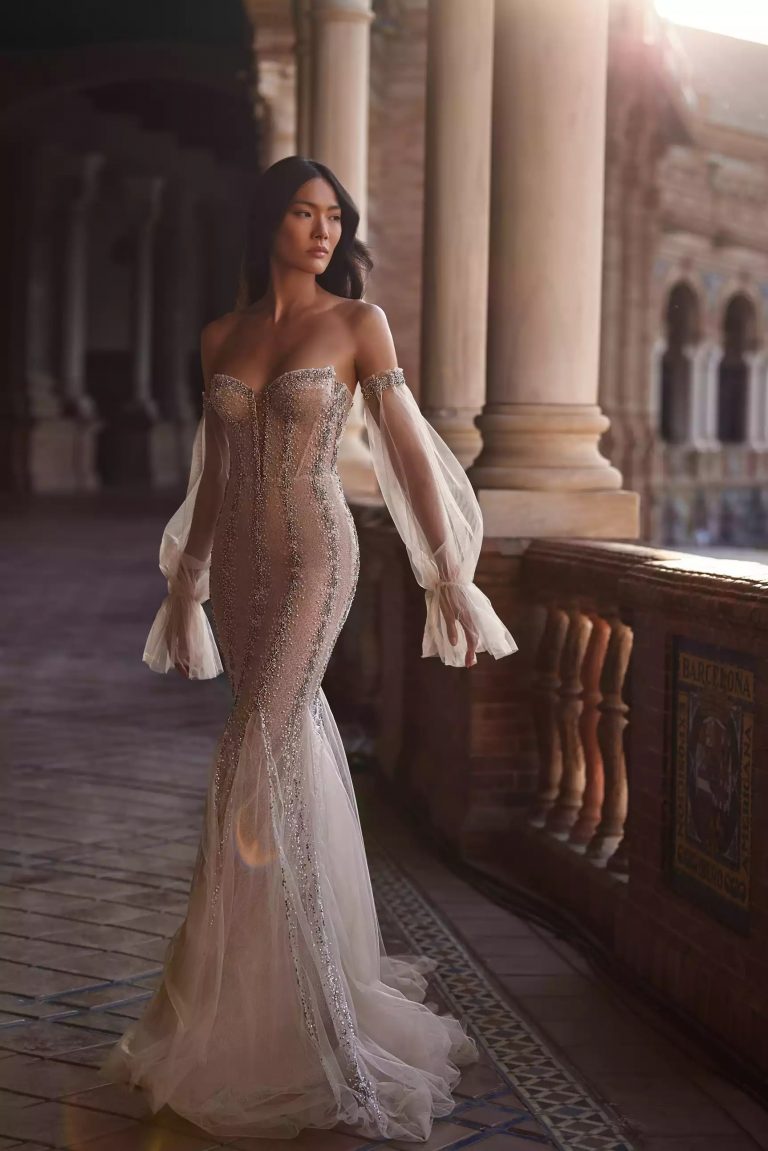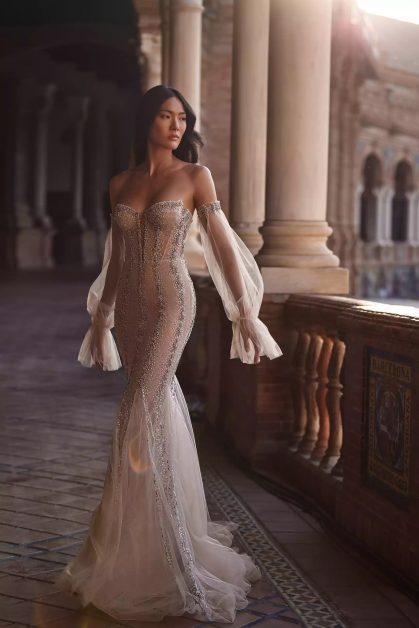 Known for its lavish, often body-hugging Seville dresses, the Julie Vino 2023 collection blended elegant designs, along with sheer layers, wraps, and elegant bosoms. The designer's opulent flair can be seen in this collection's long tail, dramatic necklines, and subtle embellishments of beading and lace.
Nadia Manjarrez Fall 2023 collection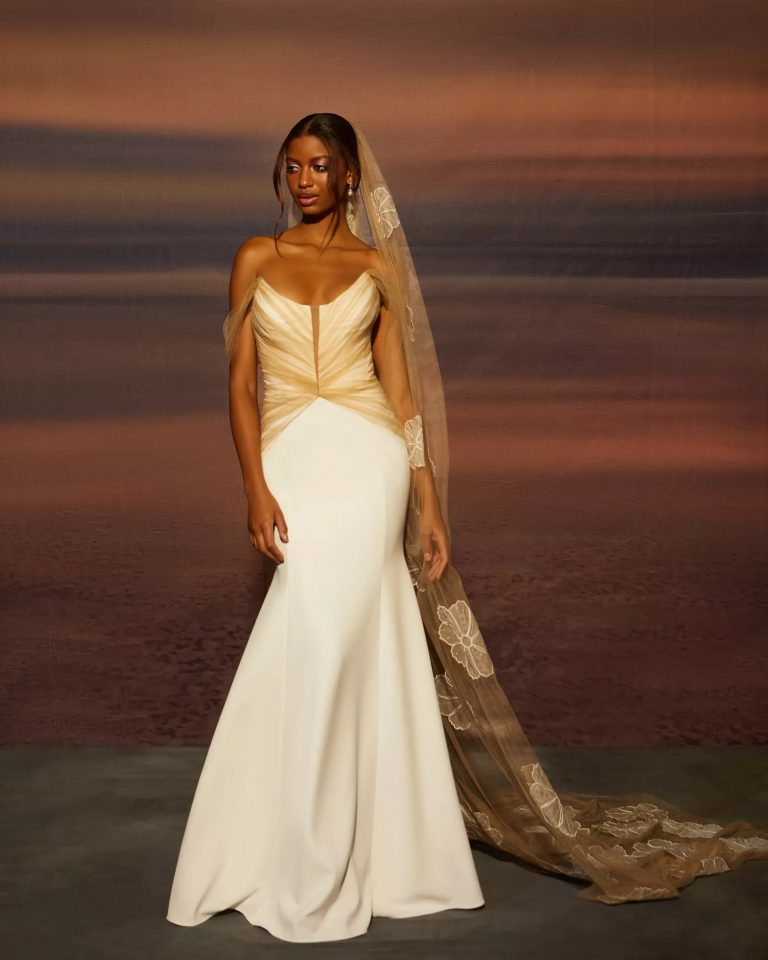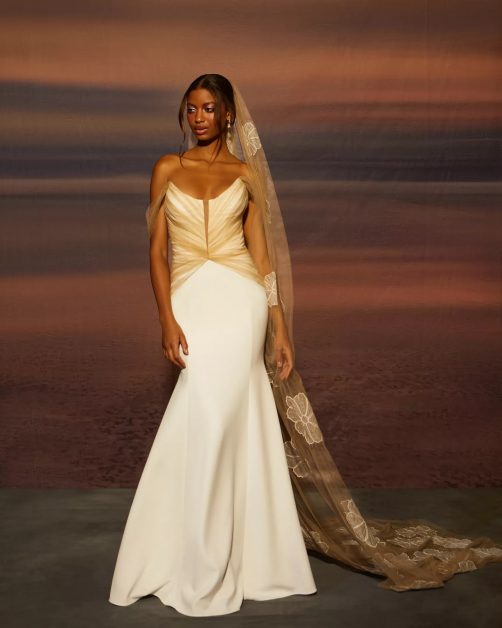 For Nadia Mangarez's Fall 2023 designs, the designer drew inspiration from her palette of colors and the symbolism of the sunset. The collection is filled with nature-inspired styles and textures with unique embroidery, modular cuts, and flowing silhouettes.
Theia Fall 2023 collection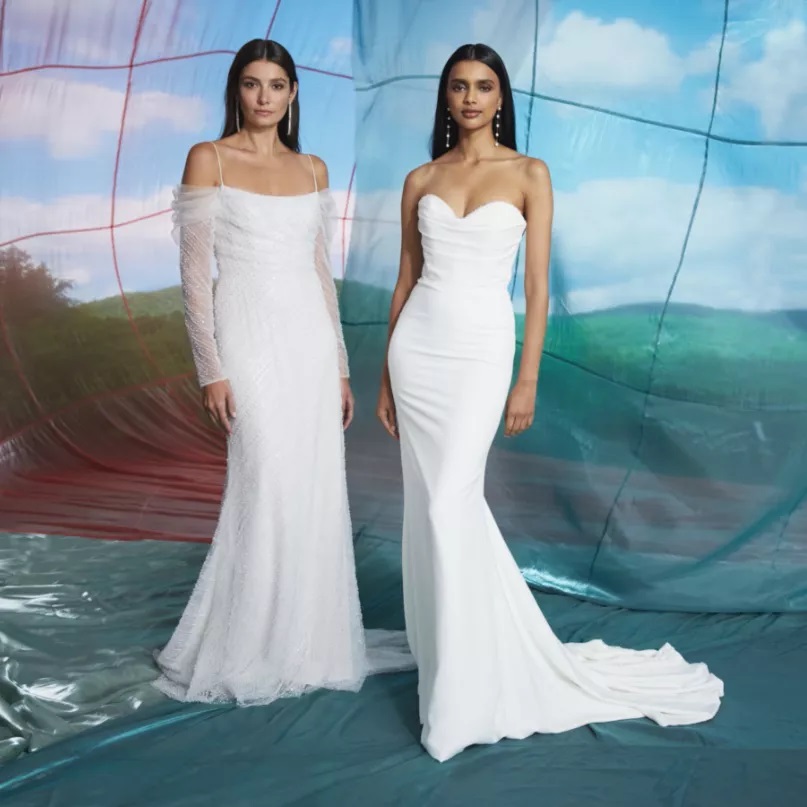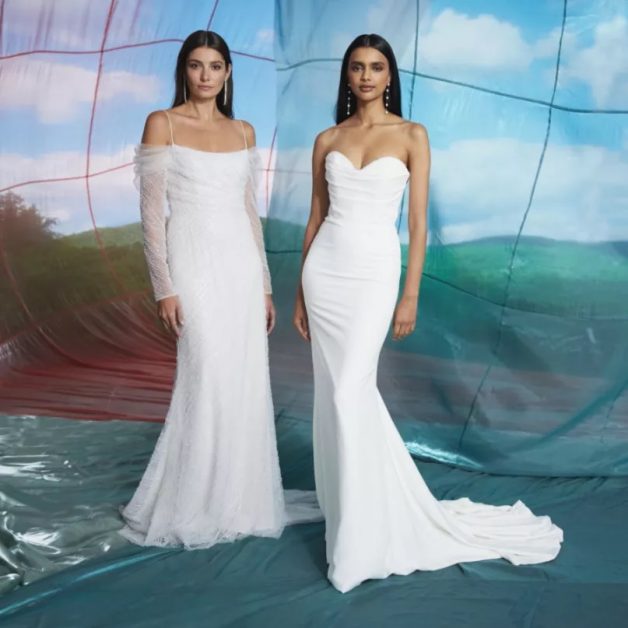 Unconventional, Theia's bridal collection featured a stunning assortment of light and layered pieces inspired by nature, with subtle nods to the bird theme. Expect sensual cut-outs, romantic tops, pearl embellishments, and feathers of tulle throughout this fresh collection.
Justin Alexander Fall 2023 collection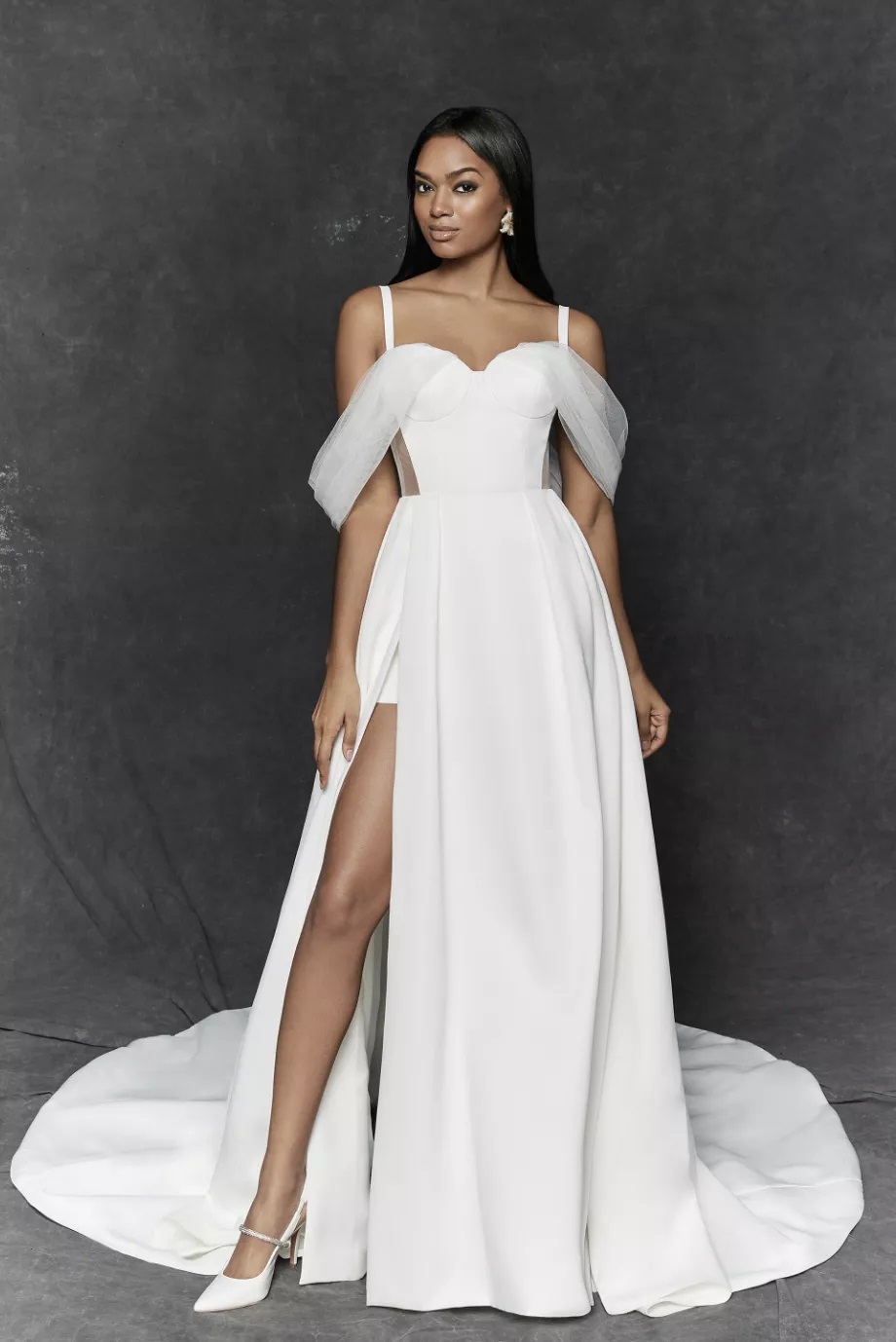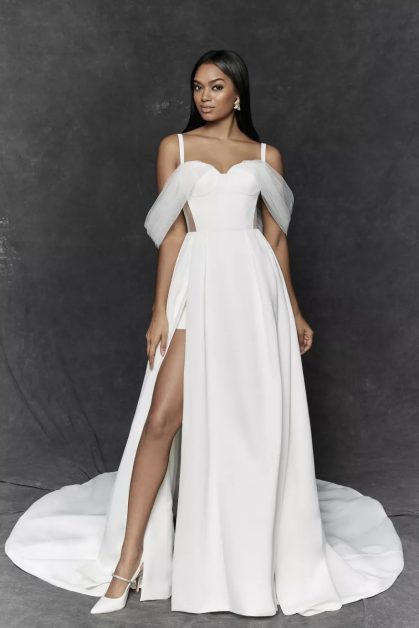 Justin Alexander Signature is known for his dramatic and eye-catching designs, and his 'Garden of Love' collection during Bridal Fashion Week 2023 featured luxurious designs inspired by the gardens of the Italian Renaissance.
Houghton Fall 2023 collection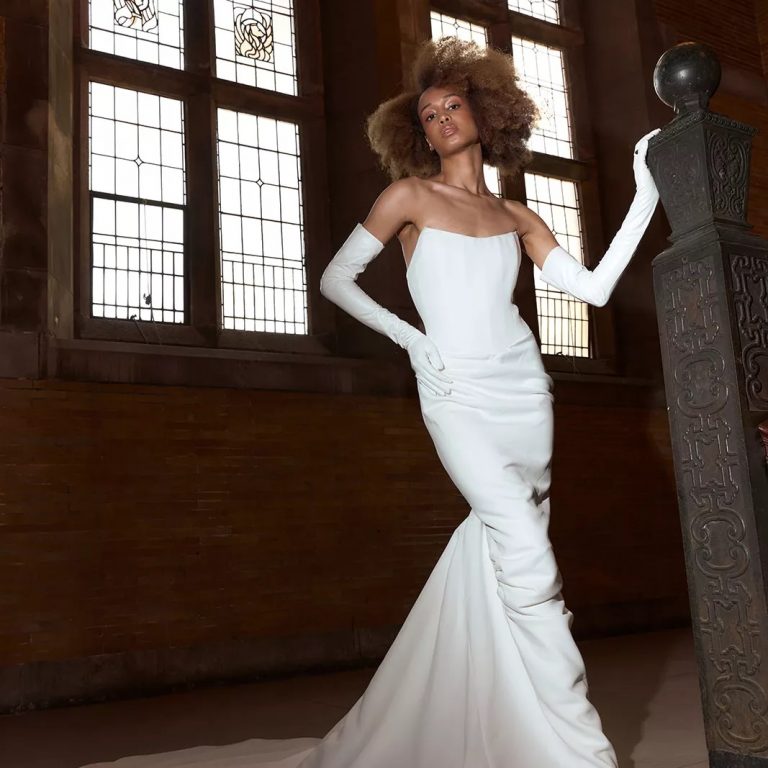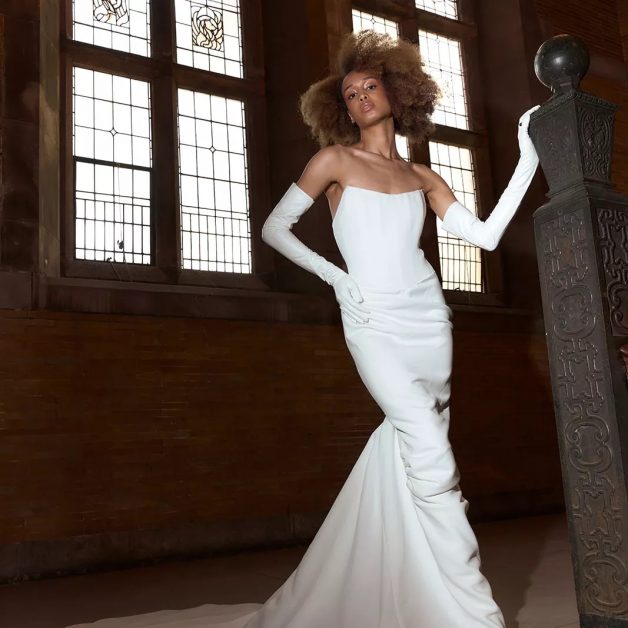 Polk's Season 3 collection showcases an array of unconventional and eye-catching bridal looks, from structured two-piece dresses to strapless hugging sets. Whether it's elegant satin or soft leather, the designer uses different fabrics to create her bold ensemble.