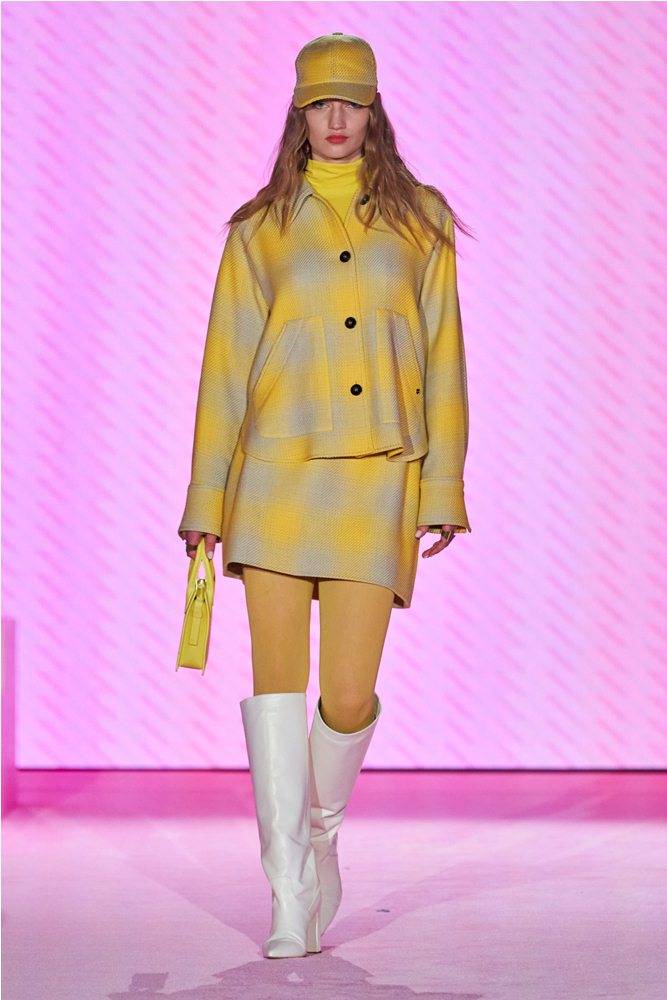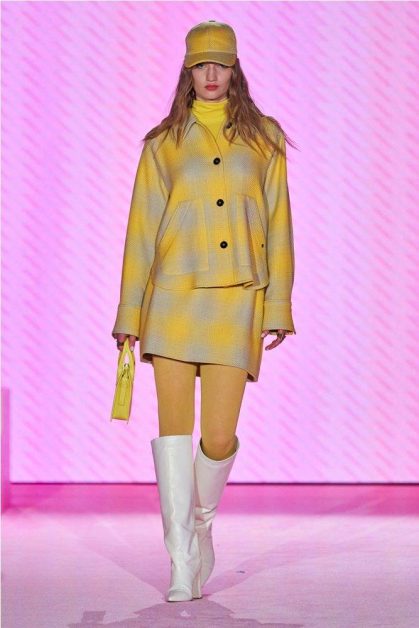 Yellow is a dazzling color. We often see it on various designs of fashion and accessories, especially as it emerged in the fall 2022 shows, with many and varied looks that captured the hearts of women despite their different tastes.
Elegance and modernity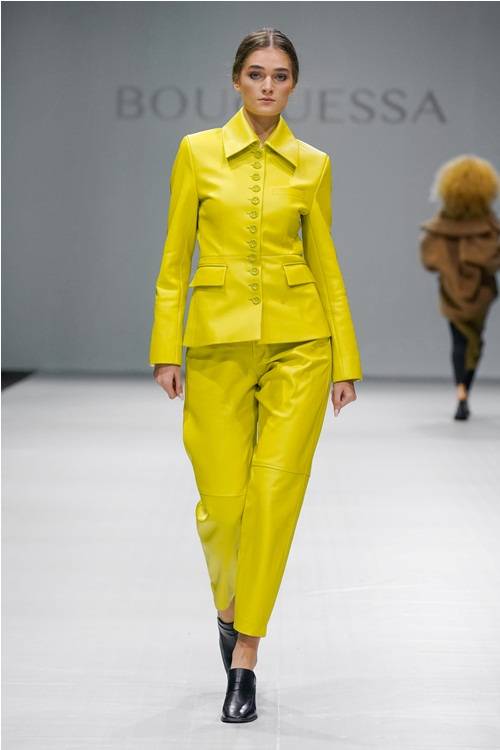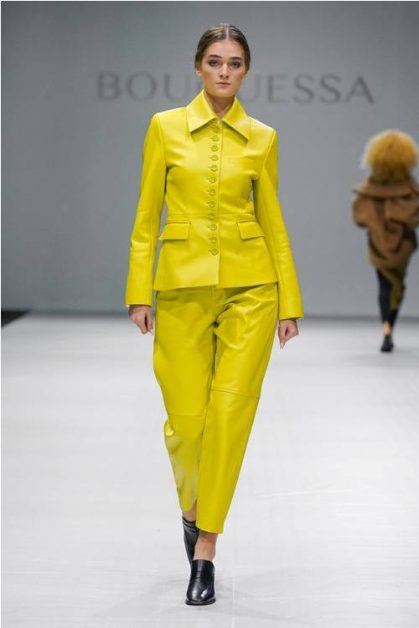 Autumn looks in yellow 2022 emerged in the fashion houses' collections on various designs, both casual and formal, and its colors ranged between light in the pastel color category and between lively or stark… There are many ways to coordinate the yellow color and adopt it for looks that combine elegance and modernity.
You can focus on the yellow color for a sophisticated and soft autumn look, such as this one-color suit from Bouguessa, which comprises a leather jacket and trousers. Pair with this look with black high-heeled shoes to get a distinctive look. It is okay to resort to a youthful and modern look through a short yellow skirt with an oversize top in strong yellow, and to add bold touches, you can complement the look with red accessories, for example. We also advise you to take another look, which is a light autumn coat in yellow, which can be midi or long, and coordinate from under it a leopard print for a modern and striking look.
Sparkle in an autumnal look that combines elegance and modernity, such as choosing a quiet yellow midi dress with a gray blazer jacket on top and striking leather accessories.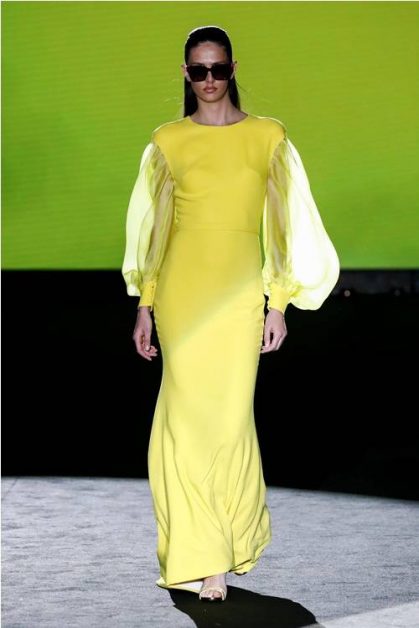 Rejuvenation and vitality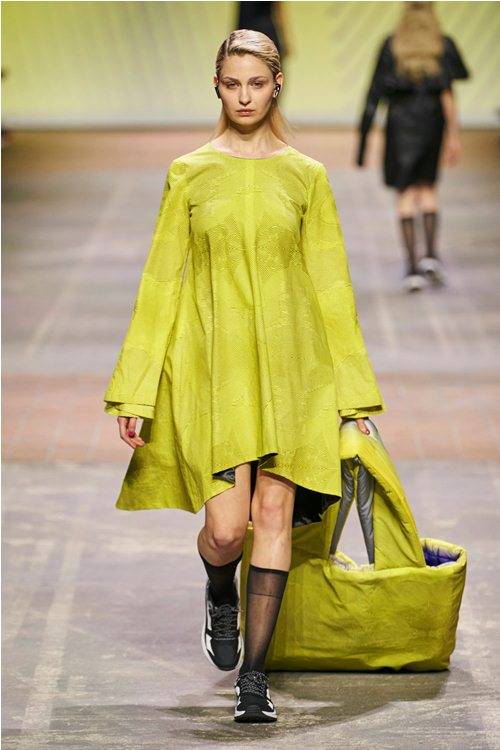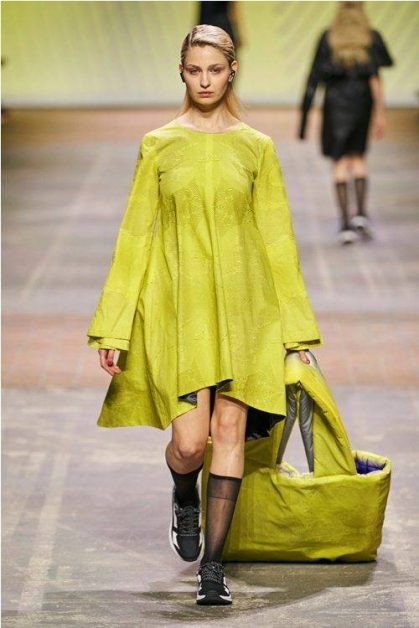 Yellow is one of the most prominent fashion trends for fall 2022, inspired by the ideas of your looks for various occasions that combine renewal and vitality.
Many women and young women may be confused by the ways to wear the attractive and varied shades of yellow, suitable for different seasons, especially autumn. For an elegant and sophisticated style, coordinate the attractive yellow woolen top in a simple cut with a high neckline, and touches of the popular feathers that emerged on the edges of the sleeves, with elegant high-waisted pants and wide legs of soft yellow satin, and choose with the look a luxurious golden shoes with an elegant high-heeled and high-heeled style With a refined dark green leather bag in a fitted and petite fit.
Choose this attractive and modern yellow dress from Sara Altwaim, with short sleeves and a maxi length with a charming lobe on the chest area and a soft opening.
yellow is one of the important and popular colors in the world of fashion, and it is one color that show joy, light yellow is a bright color, and dark yellow may show anger and resentment, so we advise you to always wear light yellow to get a bright, autumnal and beautiful look.