Fashion is not only a fashion-related field, it is everywhere, and it is considered the model in our lives. This season, designs and fashion have emerged in vibrant and refreshing colors, which we have seen on many international fashion shows, and they will give you summer and spring looks in a fresh style keeps pace with the trends of the world of fashion and elegance. In order to be inspired by the ideas and methods of coordinating the combination of strong colors in a youthful and attractive style, I have coordinated for you today 3 youthful looks in various vibrant colors.
#1 Green pants with a floral top in a modern style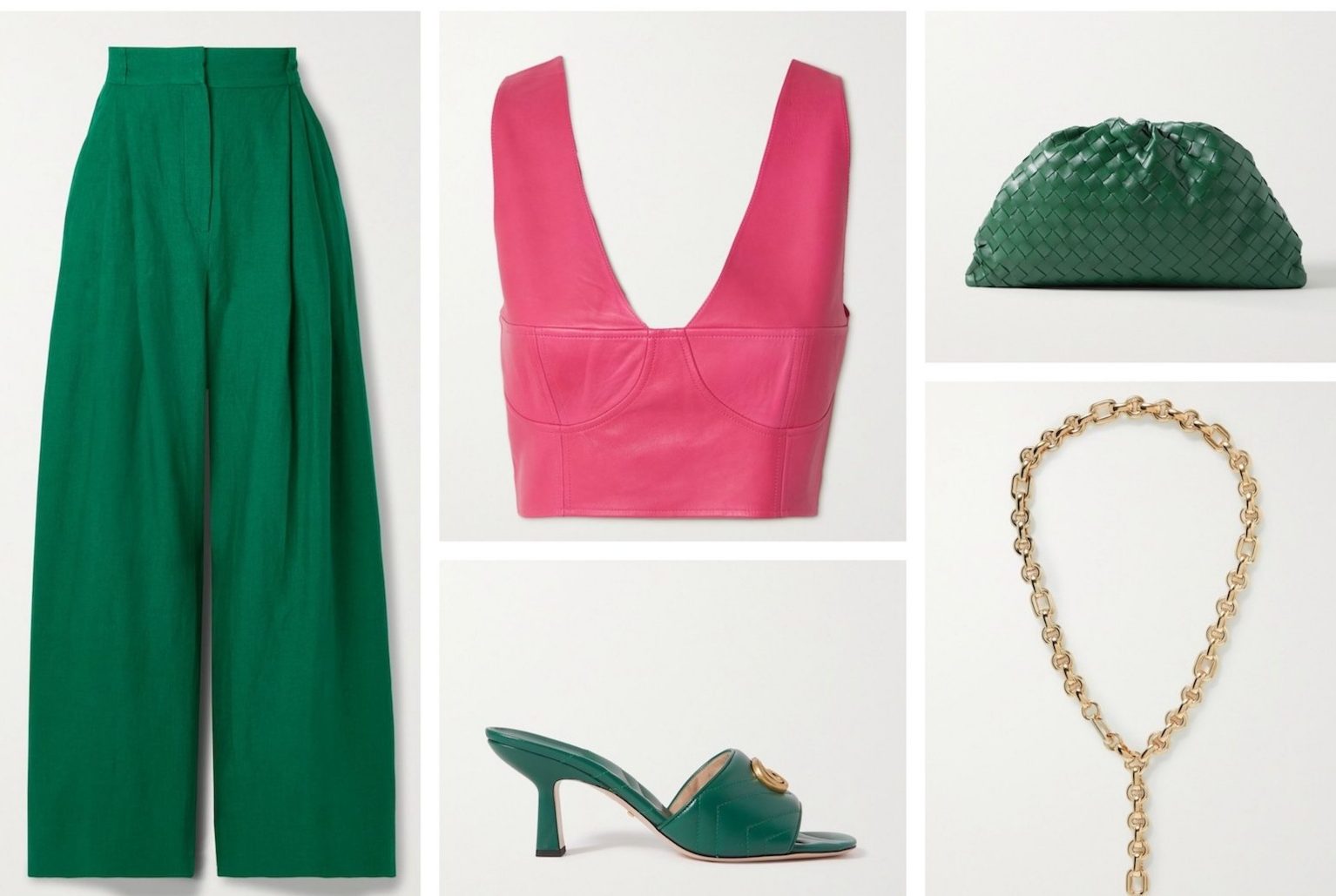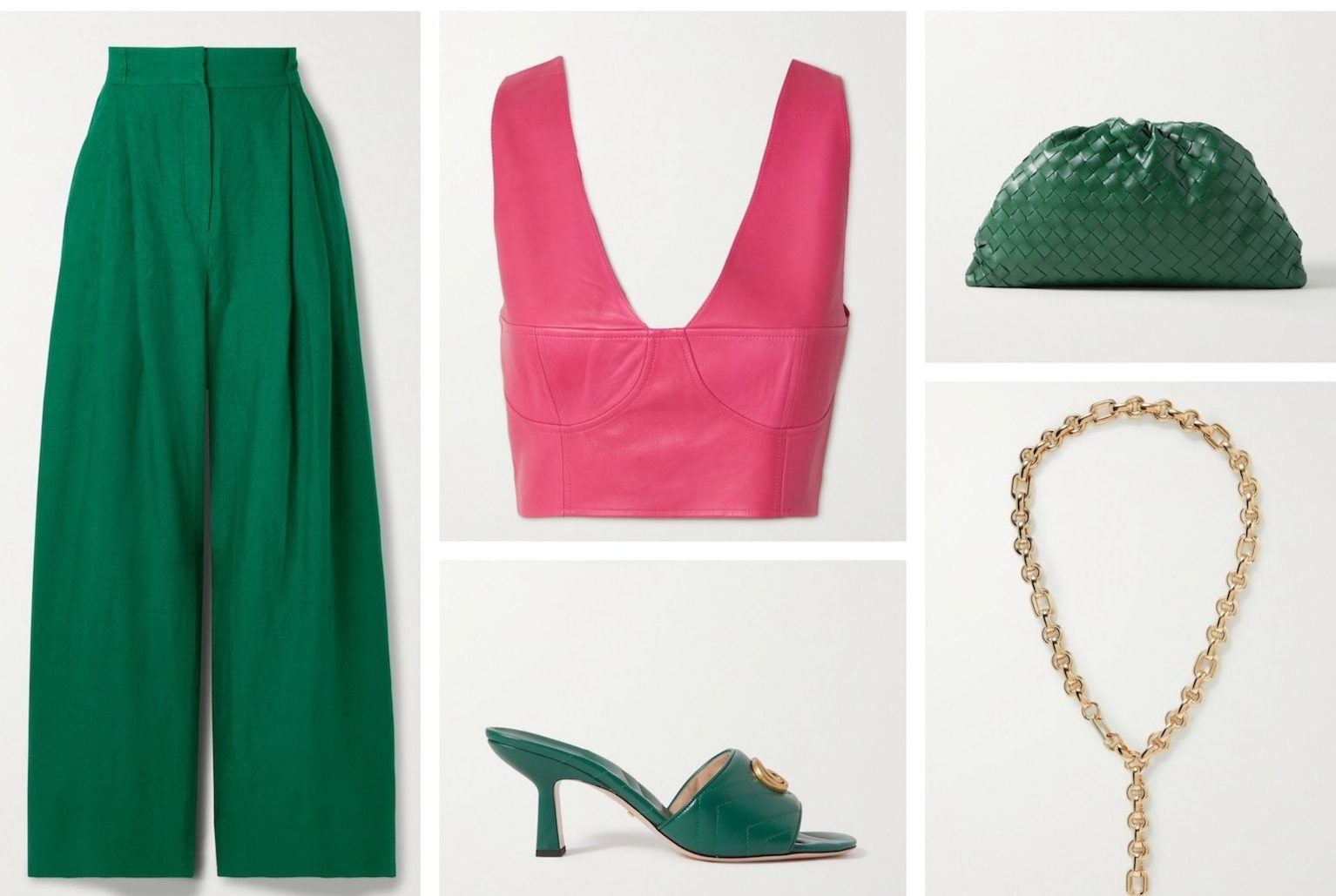 Attractive high-waisted wide-legged trousers in dark green from THREE GRACES LONDON, which she coordinated in a youthful and lively style with a floral leather top by BOUGUESSA, and chose with the look of elegant Mule shoes by GUCCI. Made of green leather, with mid-heeled heels, and decorated with the House logo in bronze metal, a modern Clutch bag was also adopted in green by BOTTEGA VENETA, and the look was completed with a long gold necklace designed by LAURA LOMBARDI.
#2 Mix red and orange in a lively and elegant style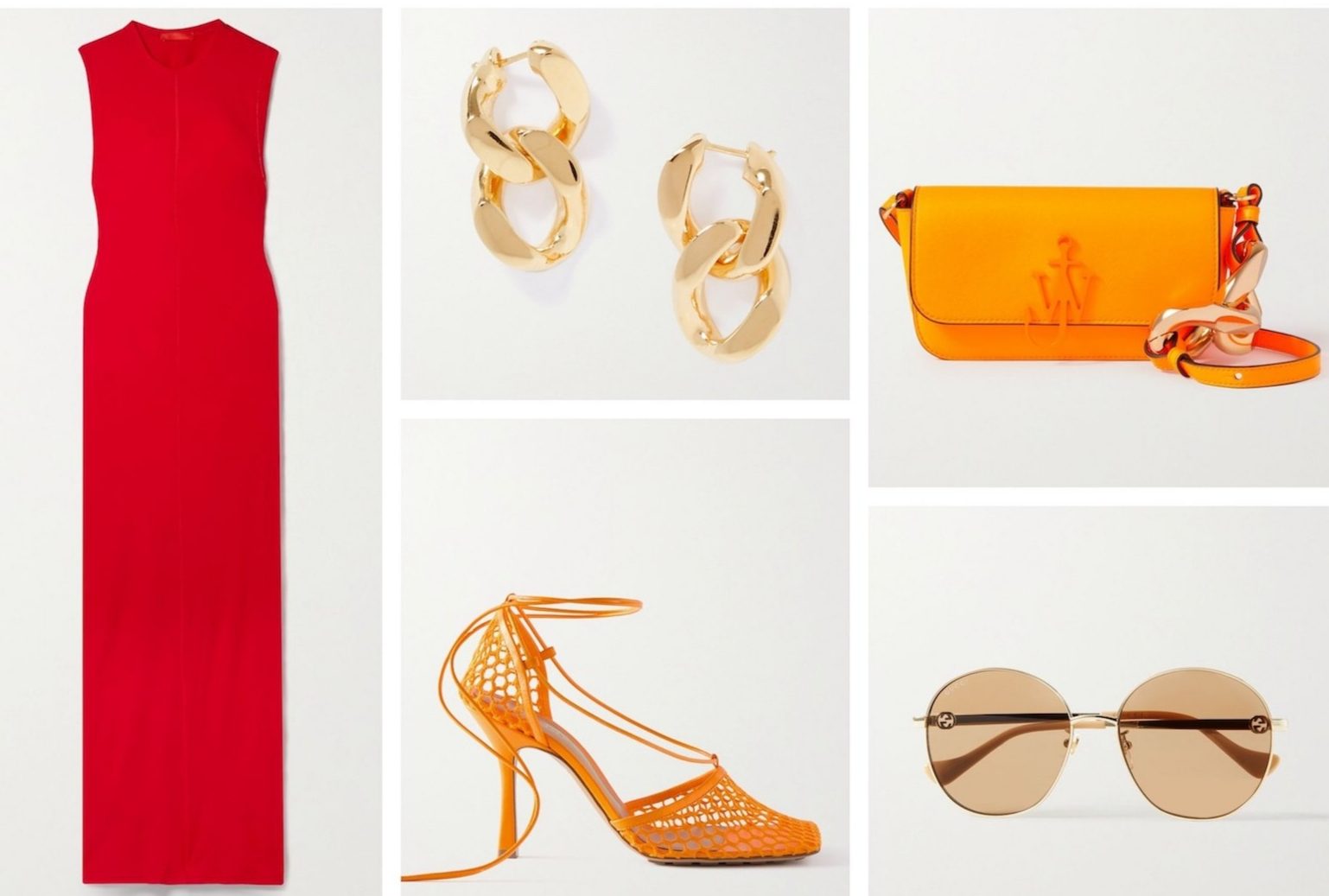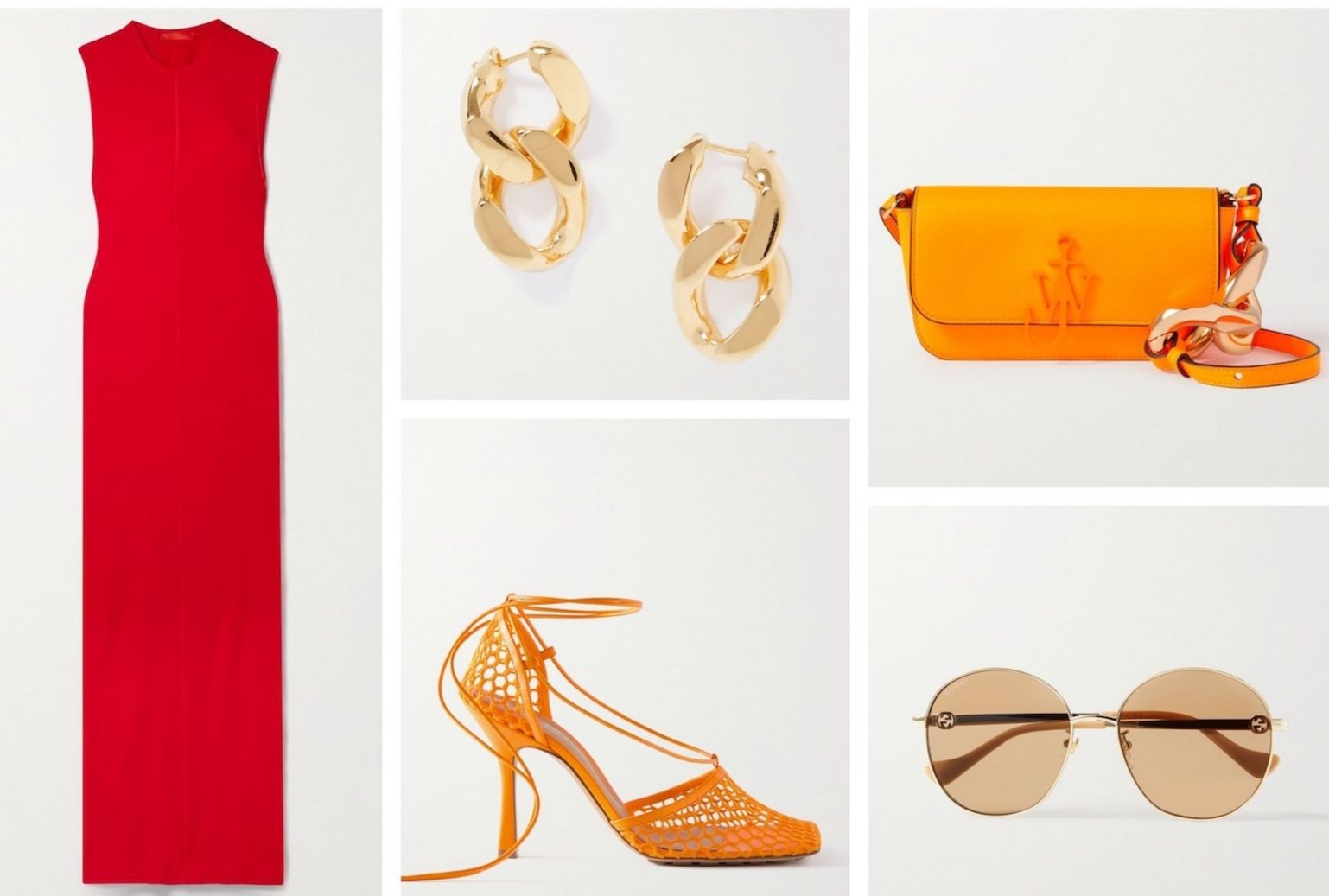 #3 Fresh and vibrant style in an attractive and youthful style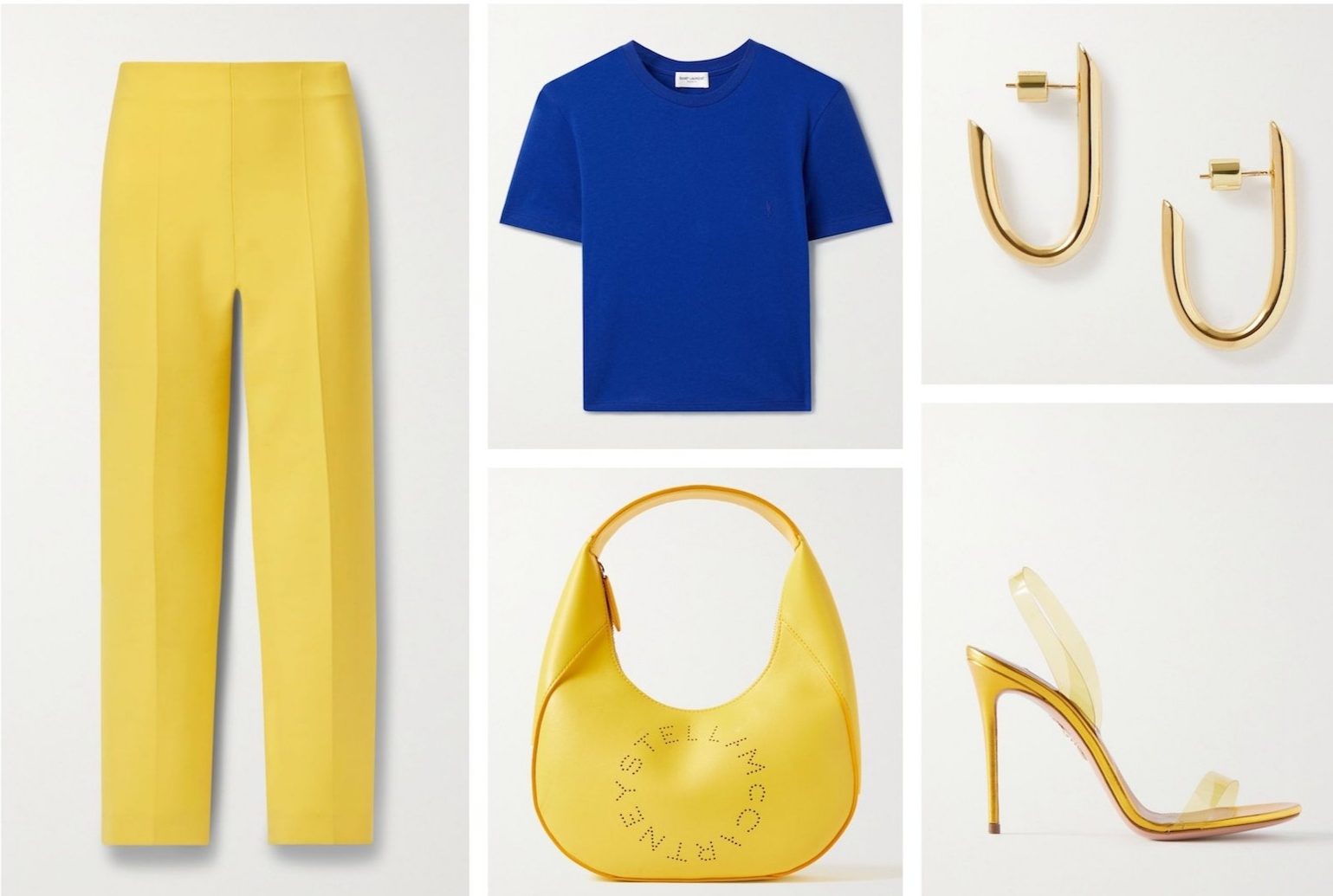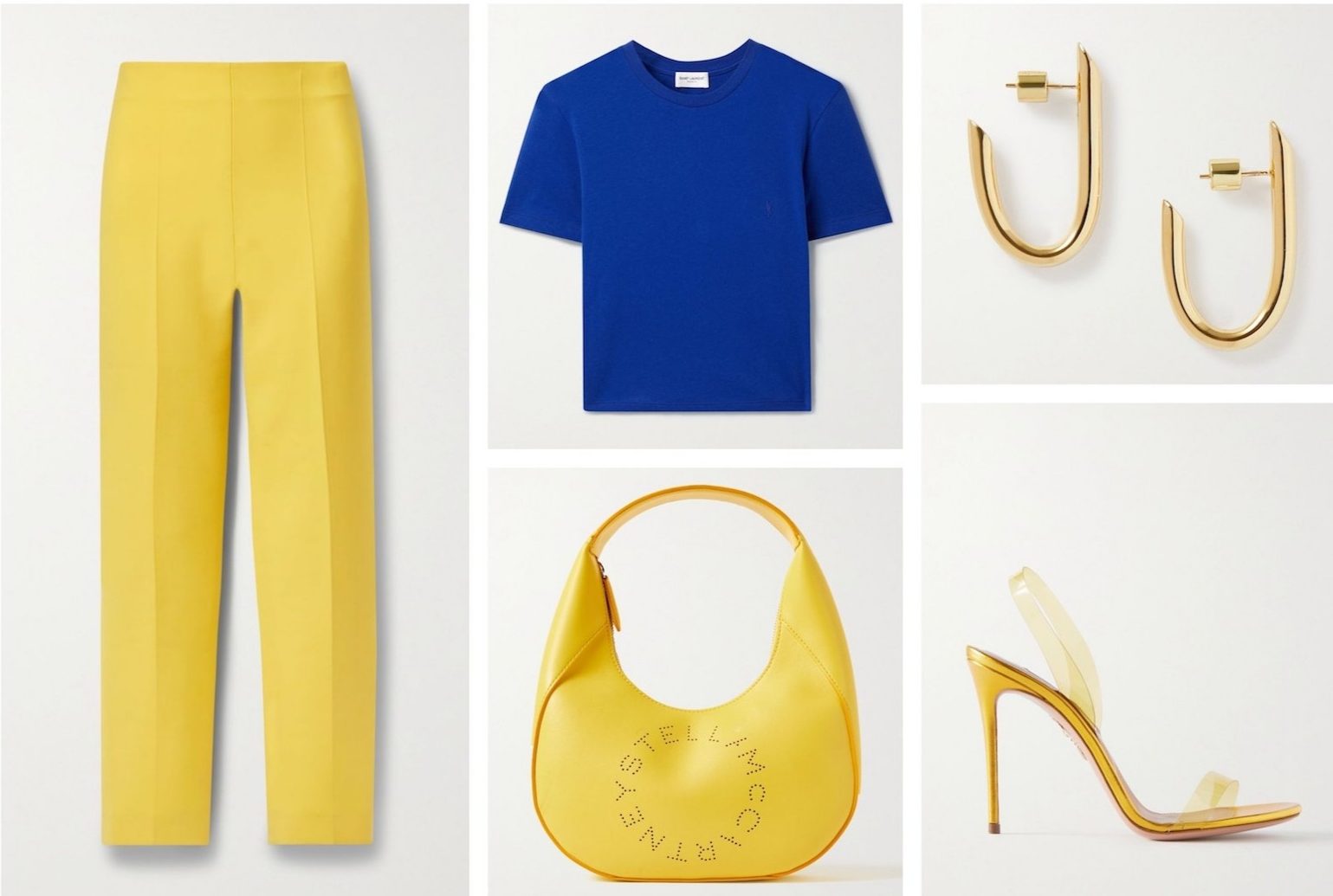 The mix of vibrant blue and yellow I chose for you with this look, with elegant simple-legged straight-legged trousers designed by OSCAR DE LA RENTA, with a youthful, fresh blue T-shirt with a practical fit by Saint Laurent, and I adopted modern shoes with the look Designed by "AQUAZZURA", with high heels and a yellow base with front strips of transparent and popular PVC, she completed the look with a distinctive yellow leather bag from STELLA MCCARTNEY, and adopted gold-tone metal earrings from Jennifer Fisher.