With its enchanting colors and hues, underwater life provides us with images and ideas that are impossible to find in any other landscape. Which makes her an endless source of inspiration behind the décor of many homes, from beach homes and estates to even urban addresses. The feeling of diving deep into a beautiful seascape is unique, and many architects appreciate it. Check out some examples of these projects.
1. Modern minimalist house in Boston by Office Design Steven Harris Architects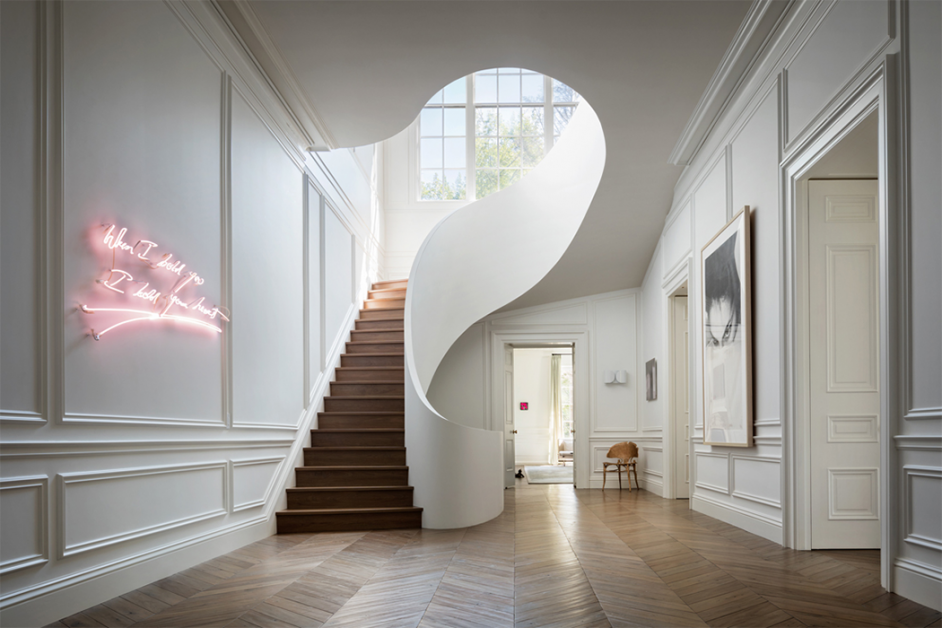 Features of the design of this house Contemporary with its warm, simple yet discreet character, it is accented with traditional decorative touches such as marble, chevron-patterned floors, wood paneling, and horizontal beams. But the real masterpiece of interior design in this house is the curved, winding staircase reminiscent of the spiral shape of a seashell.
2. Custom-designed décor from AV Interiors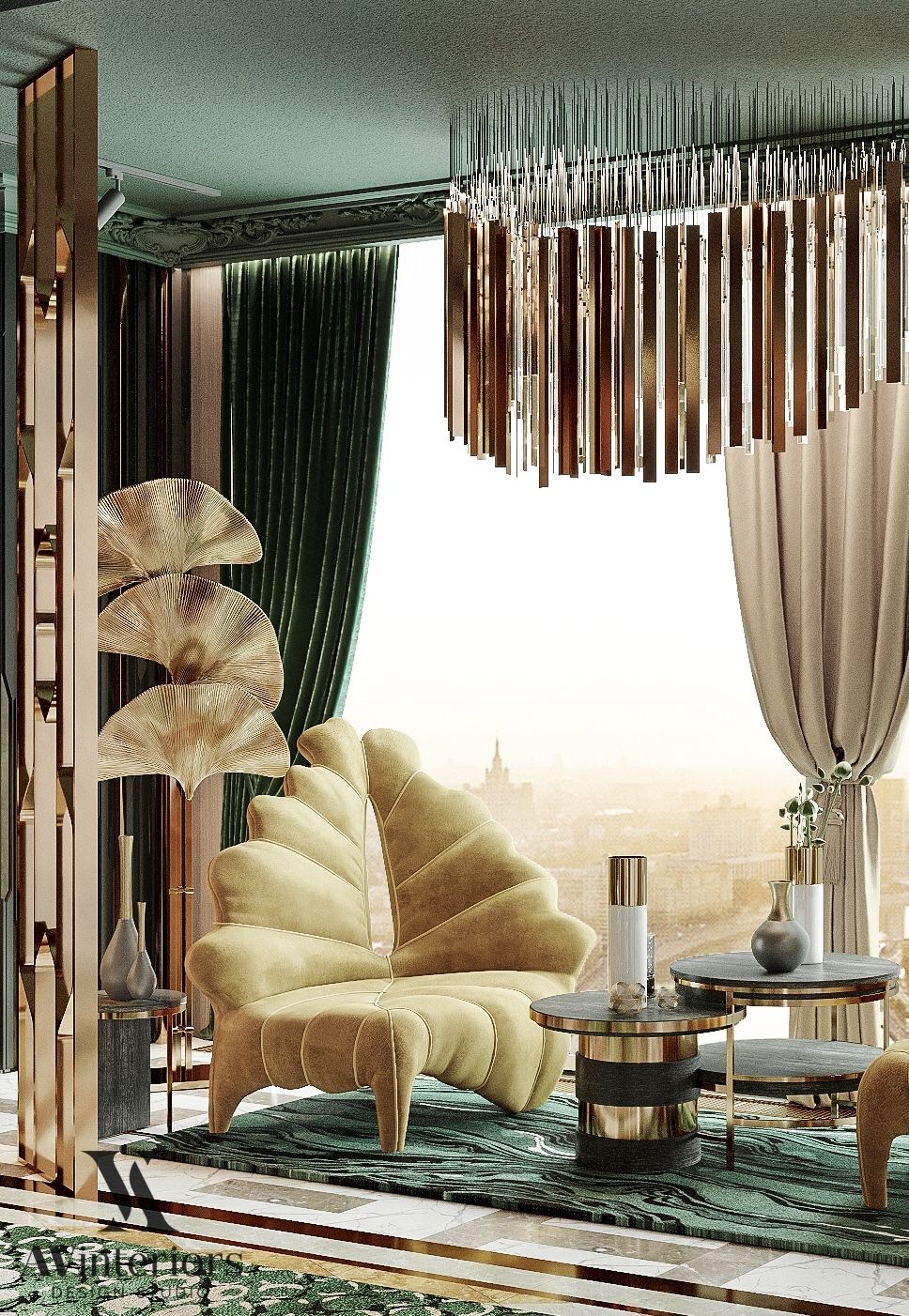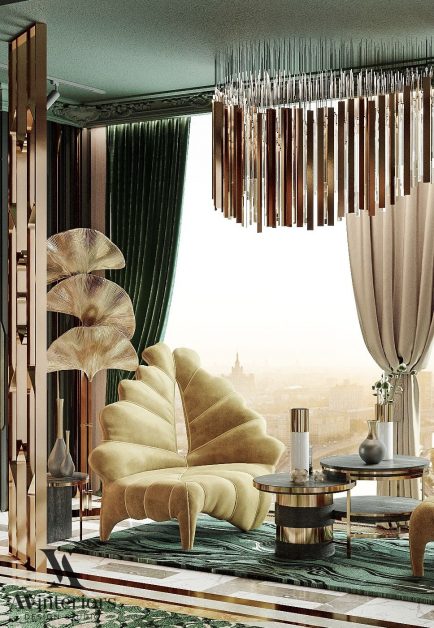 This unique bespoke space conveys the forms of the nautical world in an architectural language. For example, the lines of the gold ornaments that decorate the walls and the ivory sofa suggest the shape of a seashell.
3. Earth Studio Blue Ceramic Shower Room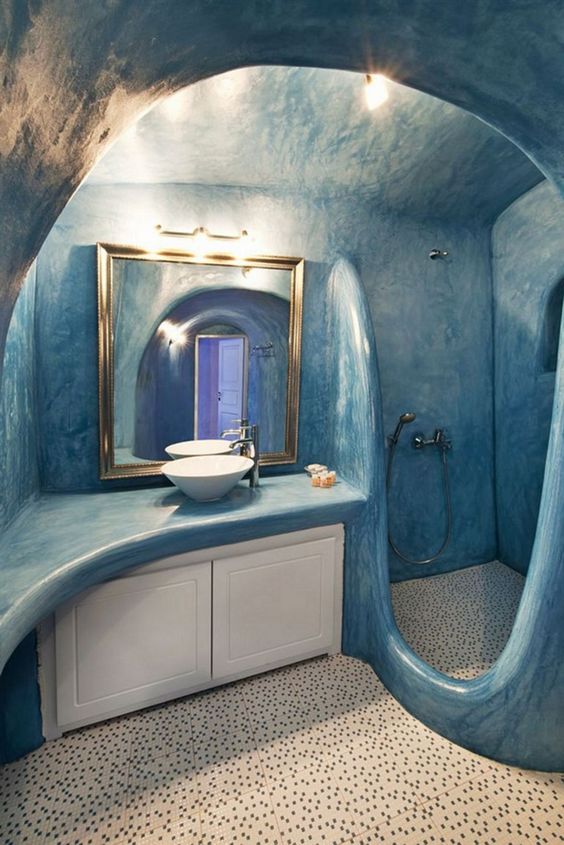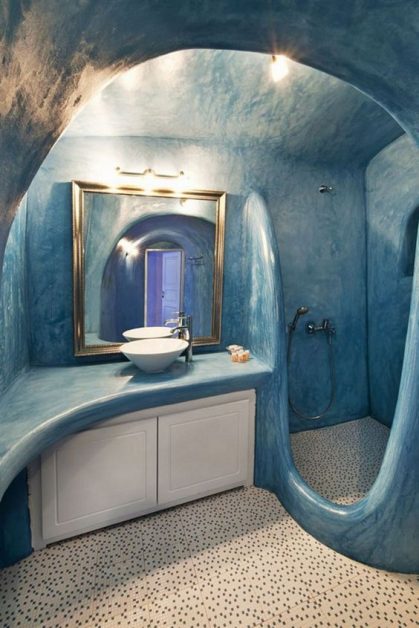 In a nautical encounter of soft arches, elegant architectural details and free-spirited furniture pieces, whoever enters this space feels immersed in a magical underwater scene.