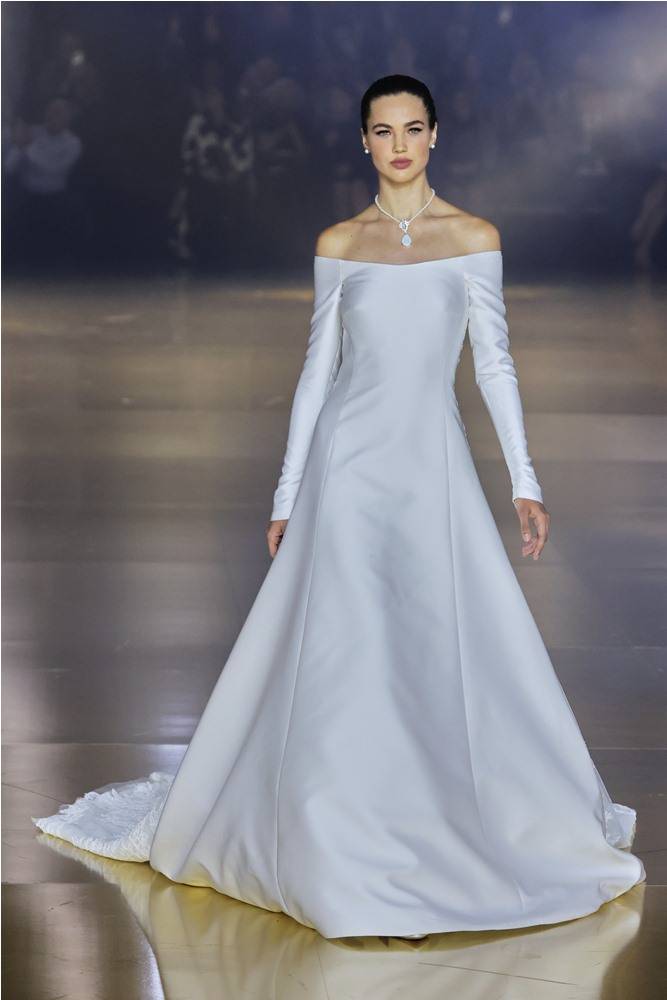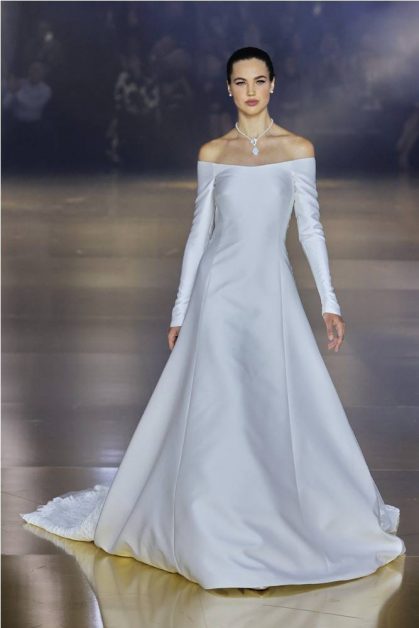 Some brides like to adopt wedding dresses without embroidery, in harmony with simple weddings or in open spaces… This fashion is also popular for the summer of 2023; Where exaggerated fashions diminished, in terms of embroideries and inlaid stones.
Queen of the special night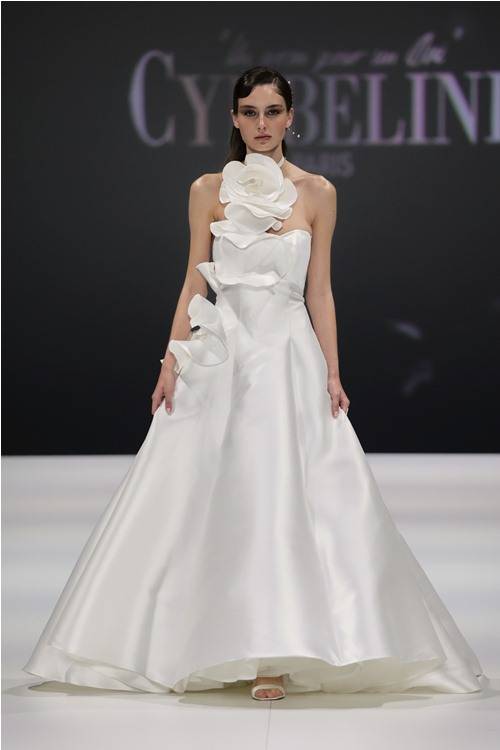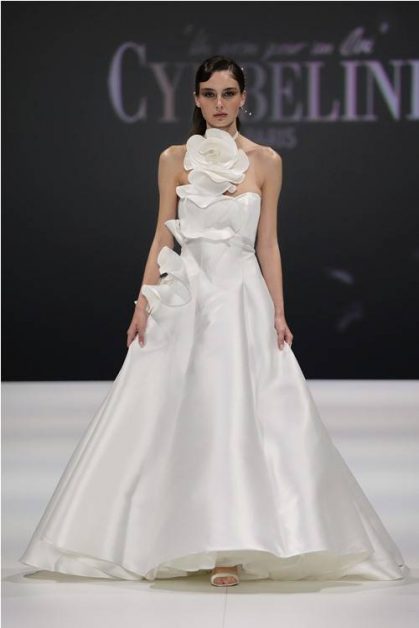 International brands presented soft wedding dresses without embroidery for the summer of 2023, with various cuts and models. Choose what suits your taste and personality; Because you are the queen of this special night.
For a refreshing and charming summer look, you don't mind adopting a design with a thin strapless style, with a pleated trend on the chest, and a drop-down open skirt with a side slit.. Various brides can adopt this look, especially those of short stature… It is also a popular trend, the one-shoulder fashion with a bow. For example, a drop-down open skirt. For those who love the mermaid story, they can choose a soft wedding dress that fits a beach wedding, choose it with one shoulder, dropped with a collar designed in the shape of a heart at the chest.. The look is suitable for tall people.
The distinctive ivory color, which suits white brides, was striking a wedding dress designed by Maison Rabih Kayrouz, with a simple and soft flowing cut.. The long bride can also choose a mermaid-style wedding dress, with a soft train, and thin straps with a collar on heart shape on the chest; Made of elegant chiffon fabric.
We have noticed the trend of puffed sleeves, which can be adopted with a soft wedding dress without embroidery, with a flowing cut that suits different bodies; Especially tall ones.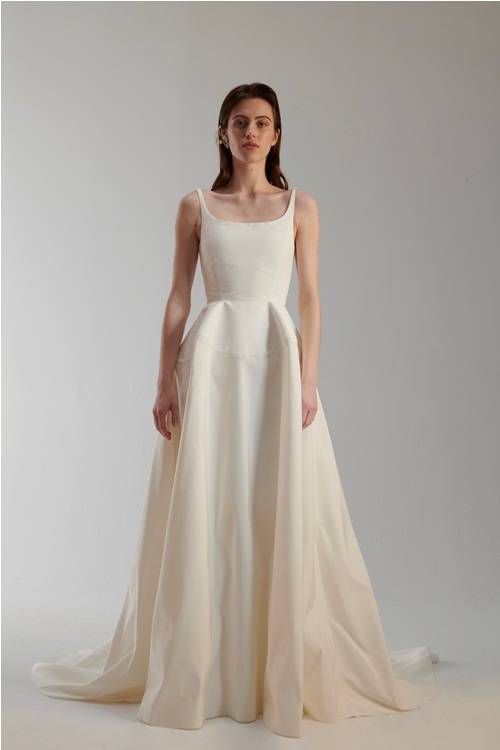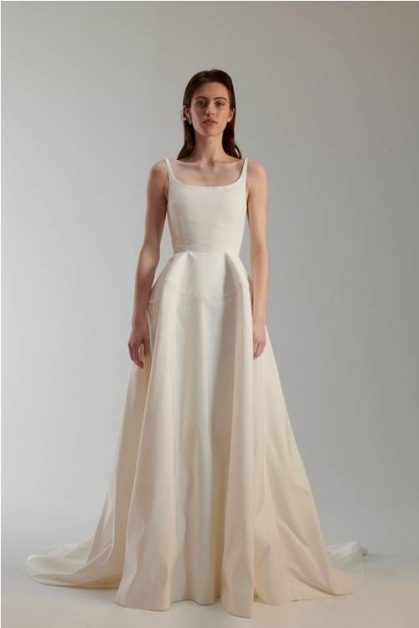 modern touch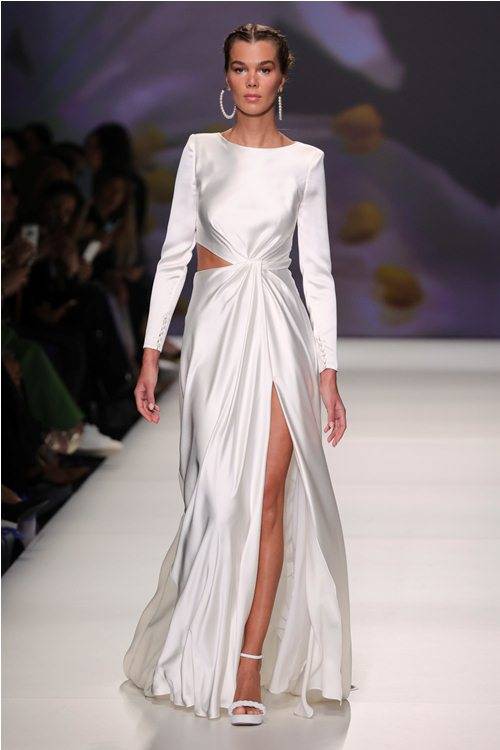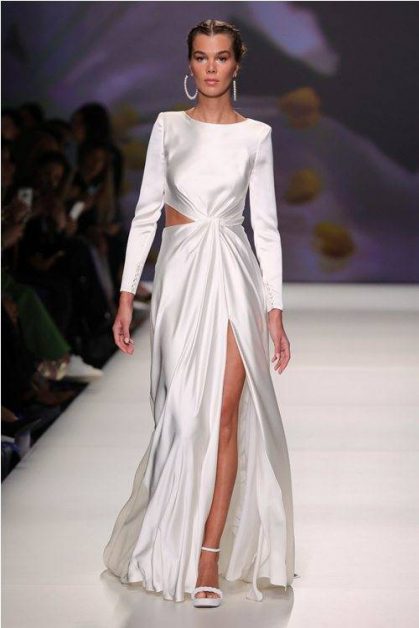 He appeared on the catwalks of the bridal fashion shows for the summer of 2023, puffy and soft wedding dresses without embroidery, and came with an asymmetric corset style. The shoulders, the fluffy skirt in silk satin.
With the open-back trend and the fluffy skirt, you can sparkle with a wonderful wedding dress. This look is suitable for the long and plump bride from below, and the bow decorated at the lower back adds a modern touch.
Those with soft taste are among the lucky ones this season. The summer 2023 collections for bridal fashion were filled with wedding dresses distinguished by their soft cuts, and a large part of them were characterized by plain materials without embroidery, and the lace recorded a presence that could not be ignored at all.
The summer 2023 bridal fashion collections were not without the famous fishtail dresses, and this season was characterized by soft materials and high-end cuts, besides dresses with a long cape, designed with a V Neck, and a high-waisted skirt decorated with wide pleats.