Tourism in Italy offers many wonderful experiences, perhaps the most prominent of which is a visit to the picturesque city of Milan, which enjoys great international fame as the capital of fashion and elegance, as it is one of the most important destinations for lovers of luxury shopping.
Milan is the economic capital of Italy because it embraces the most important high-end industries such as leather industries, fashion, jewelry, and glass. The city began its journey with prosperity in the Middle Ages, reaching its peak in the twentieth century.
While many people choose tourism in Italy to enjoy the winter, we advise you to choose tourism in Milan, where you can enjoy a wonderful atmosphere of high-end winter shopping while exploring the unique landmarks of history and culture.
Milan Cathedral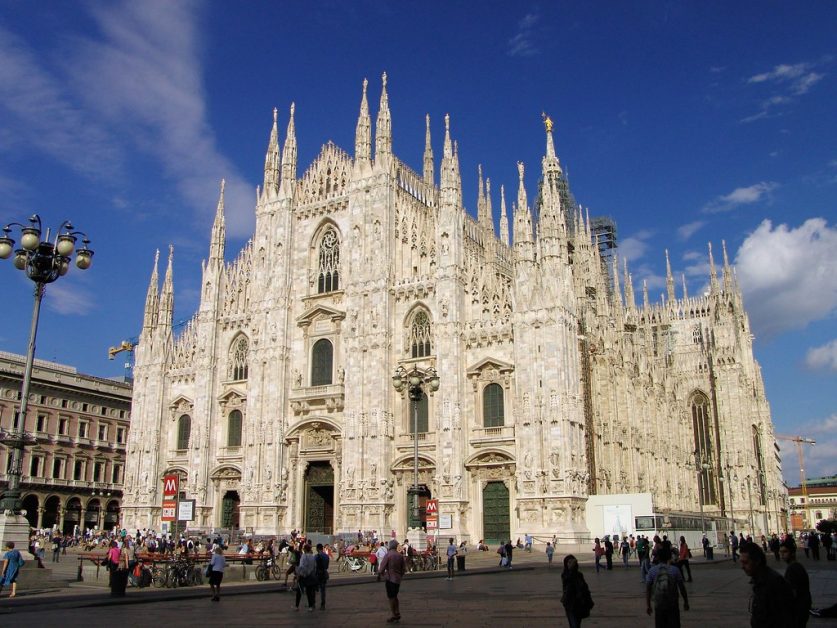 Milan Cathedral is one of the most important tourist destinations in the city. It is a cathedral in Duomo Square. Its construction lasted for 500 years, starting in 1386, so it has a charming Gothic style full of architectural decorations and amazing arches. The Milan Cathedral is the largest of Italy's churches and includes 3,000 statues that reveal craftsmanship and art in past ages, besides carved walls and historical collectibles.
Galleria Vittorio Emanuele II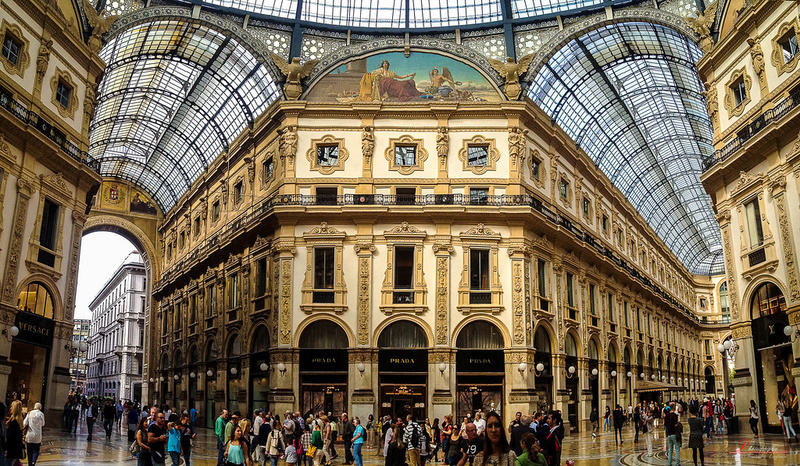 Galleria Vittorio Emanuele II, the most famous historical market in the world, dates back to the 18th century. It is a 5-story building with a glass roof that simulates modern commercial malls. It is still a destination for luxury shopping lovers, as it includes hundreds of international high-end stores for jewelry, fashion, and perfumes, besides elegant cafes and restaurants.
Duomo Square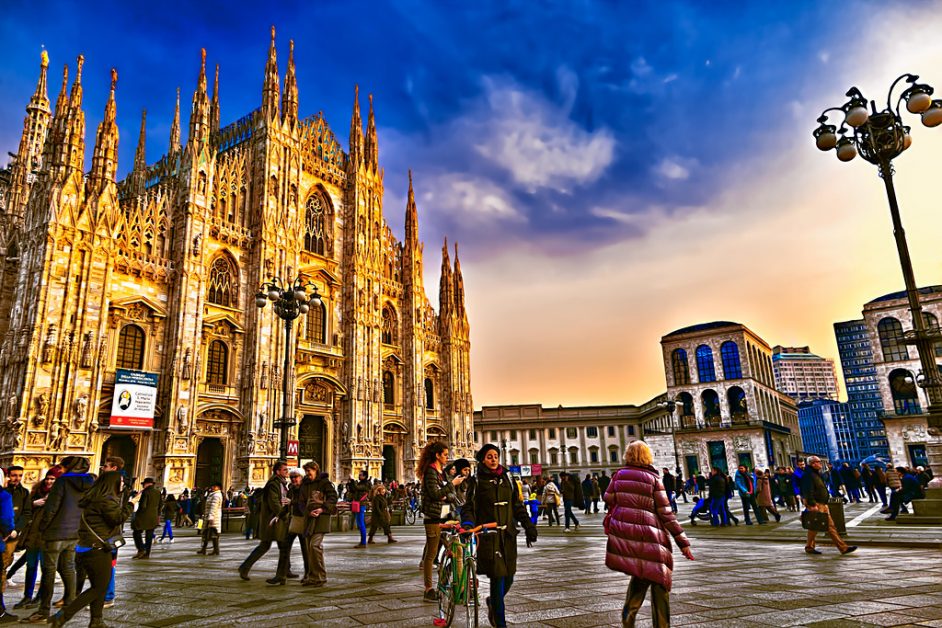 Duomo Square, the most famous square in Italy, where famous historical landmarks such as Galleria Vittorio Emanuele II and the Duomo Cathedral, besides being an important tourist area brimming with the most wonderful cafes, restaurants, and classic Italian architecture, and a starting point to various Milan destinations, which makes it always crowded.
Sforzesco Castle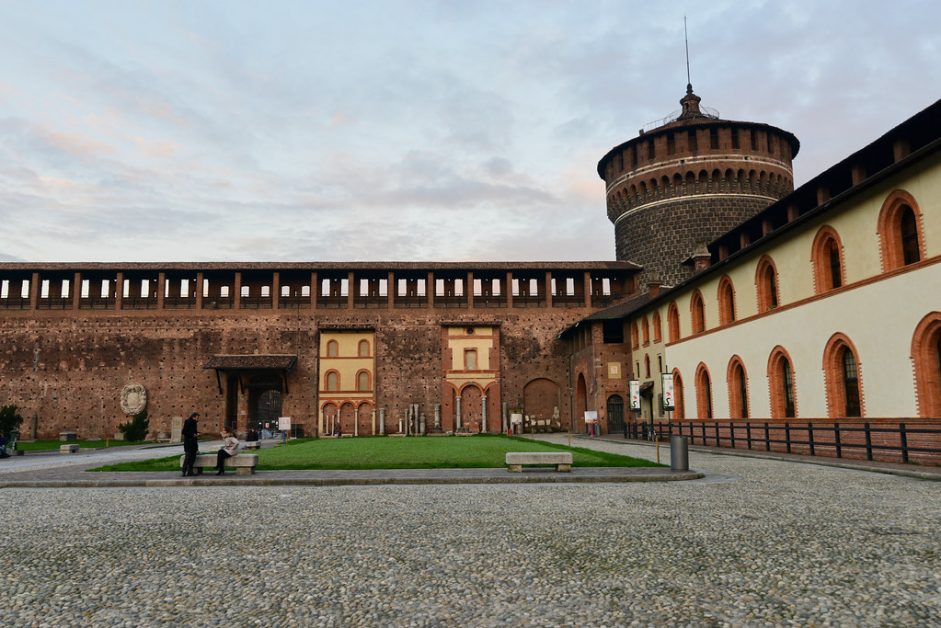 Sforzesco Castle is one of the most prominent tourist attractions in Milan. It is a 15th-century castle established by the first Duke of Milan Sforza as a residence and a means of protection from enemies. Today, the castle houses the Museum of Ancient Art and the Museum of Applied Arts. Fantastic fountains and many historical collectibles.
Royal palace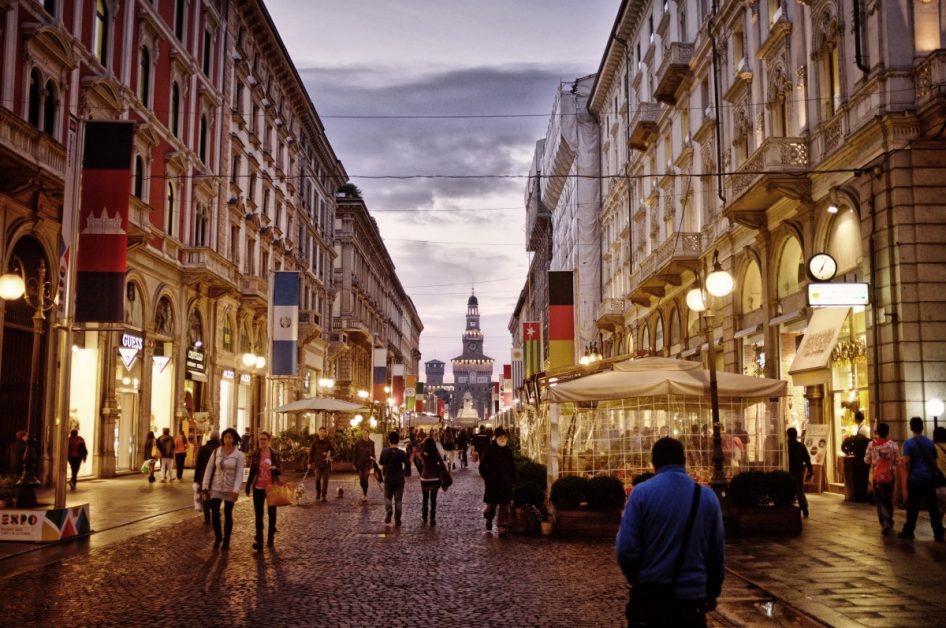 The Royal Palace is one of Milan's attractive historical landmarks. It was built in the Middle Ages to be the residence of the city's rulers, and developed parts were added to it in the 18th century. It has an enormous area and a classic design, where you can see the palace's pavilions and museum exhibitions such as the Duomo of Milan Museum and Art Gallery, and thousands of historical holdings from antiques and furnishings.
Monte Napoleon Street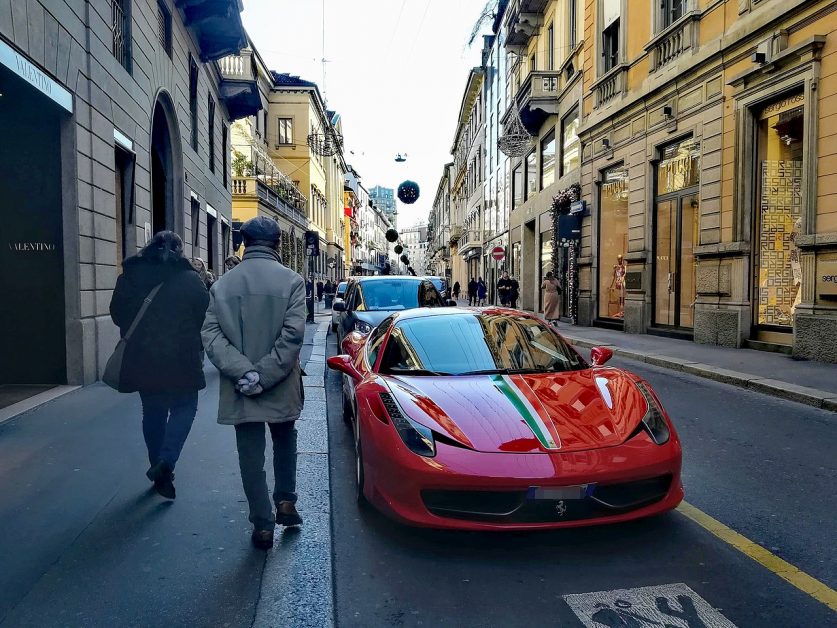 For lovers of shopping and nightlife, a visit to Monte Napoleon Street in Milan, which shines with the most wonderful stores of international brands of fashion and jewelry, and many cafes and restaurants, where the street is characterized by its vibrant tourist atmosphere and shines with wonderful lights in the New Year season.