Another day, another Traylor sighting. Following their appearance at the Saturday Night Live afterparty, Taylor Swift and Travis Kelce were once again spotted on a date in New York City. This time, they enjoyed a dinner at the renowned Waverly Inn in the West Village.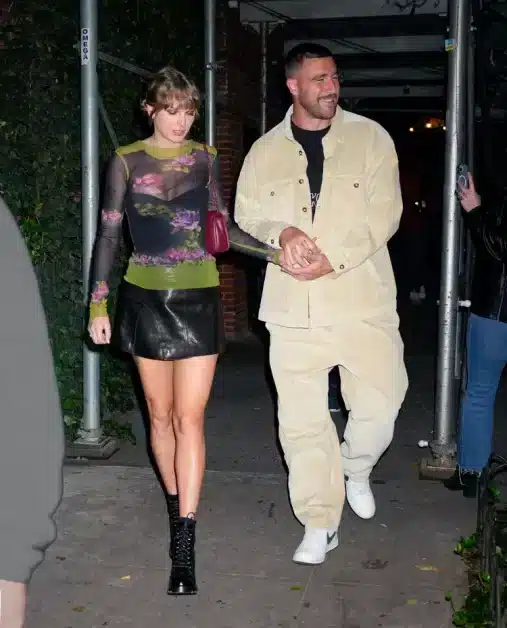 For the occasion, Swift embraced her edgier side, reminiscent of her Reputation era. She donned a black bustier beneath a long-sleeved sheer top adorned with a pink and green floral pattern. Complementing the ensemble, she wore a transparent shirt, a black leather miniskirt, and lace-up combat boots with a chunky black heel. Her accessories included delicate diamond hoops and a burgundy shoulder bag.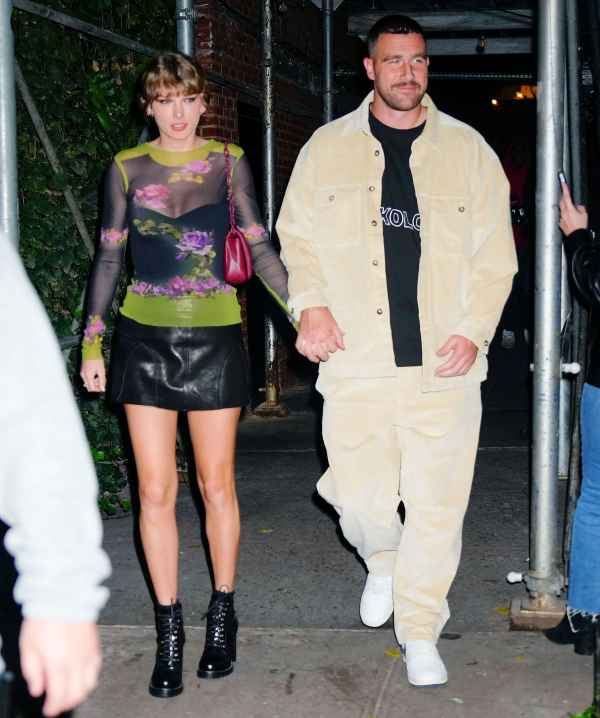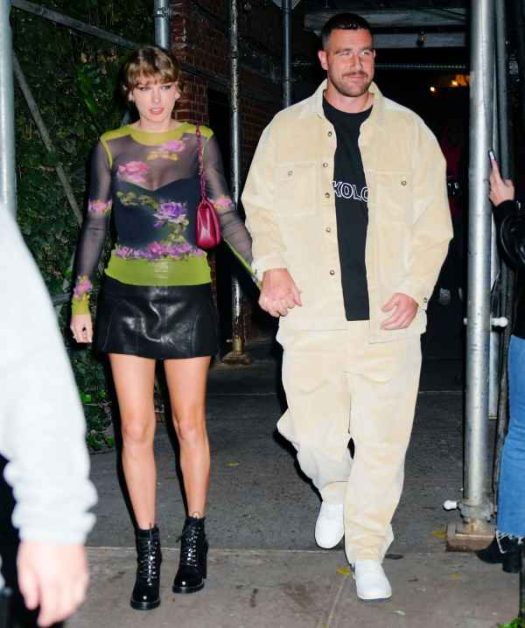 In terms of makeup, Taylor opted for a departure from her signature red lip, choosing a soft pink shade instead. She added a touch of copper-colored eyeshadow to her lids. As for her hairstyle, she channeled her evermore period, gathering her wavy locks into a messy bun with loose tendrils framing her face and eyebrow-grazing fringe.
Kelce, on the other hand, sported a light beige corduroy two-piece set, featuring an oversized button-down shirt and loose-fitting pants. Underneath, he wore a black T-shirt and completed his look with white Nike sneakers. The football star affectionately wrapped his hands around Swift's as he guided her through the crowd of paparazzi and fans, leading her to their car.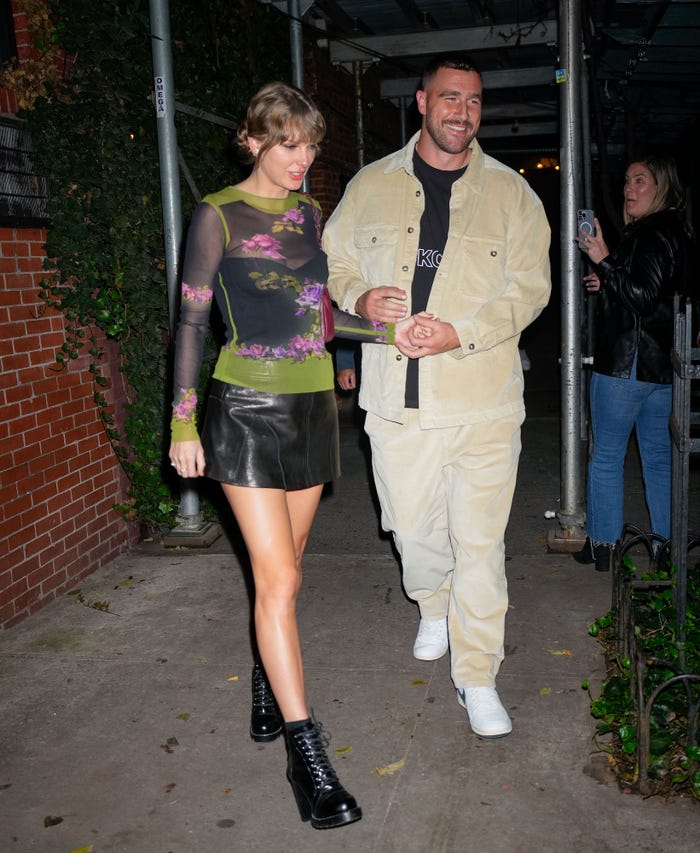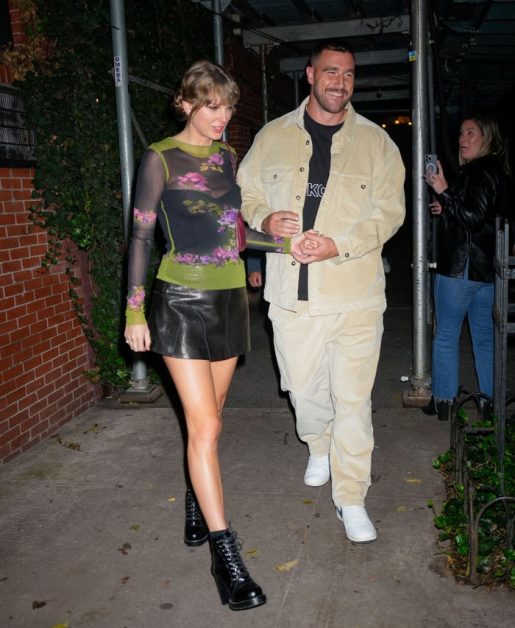 Despite the attention their relationship has garnered, Travis remains unfazed. During a recent press conference, he commented, "It comes with it. You've got a lot of people that care about Taylor, and for good reason. You just have to keep living and learning and enjoying the moments."