Before TikTok's "dolce vita lifestyle" trend, there was Fellini's La Dolce Vita, which introduced the world to the timeless allure of Italian beauty. With Silvia wading through the Trevi fountain, a modern Italian beauty icon was born.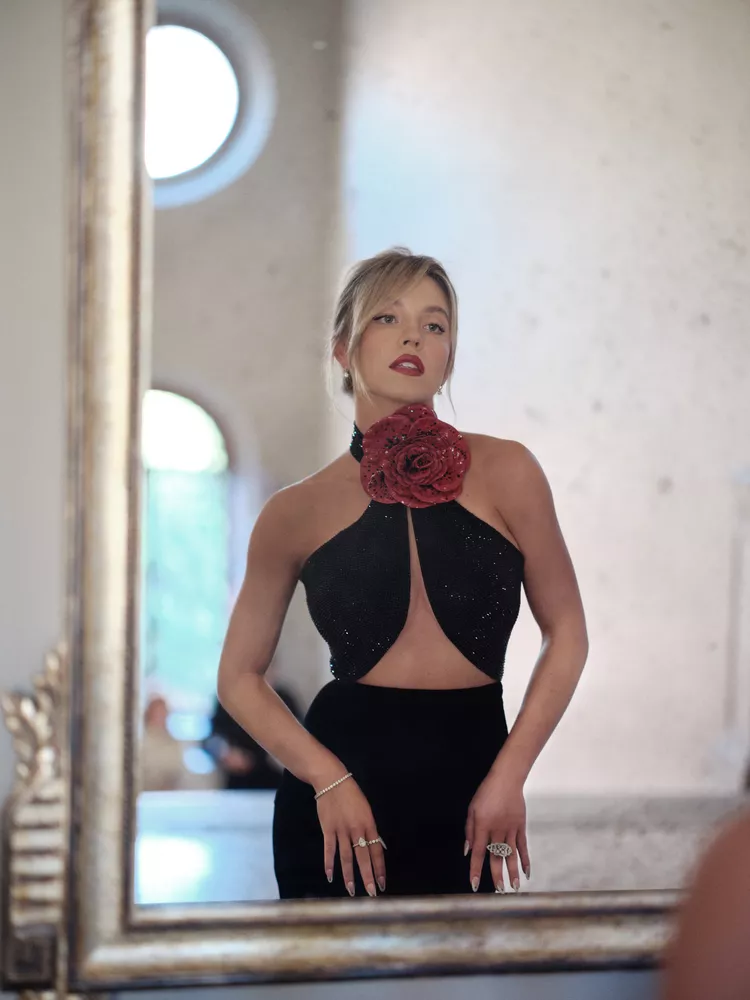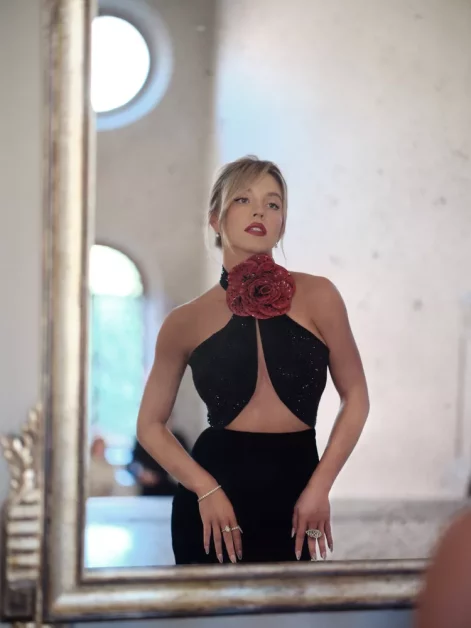 Each year, as Hollywood's elite flock to the Venice Film Festival, we witness a dose of Felliniesque Old World glamour and star power. Sydney Sweeney, an Armani beauty ambassador, recently graced Venice, channeling Italian beauty icons like Sophia Loren. She wore a custom Armani creation based on a dress from the brand's FW23 collection, adorned with a sparkling red rose at the throat and dramatic arched cutout.
Sweeney's makeup was perfectly suited for the romantic setting. A glossy red lip, a precise winged eyeliner, luminous skin, and a sultry blonde updo with loose tendrils completed her look. Melissa Hernandez, Sweeney's makeup artist, drew inspiration from the timeless elegance of her Armani Couture gown. "We went with a subtle winged eyeliner and bold red lips to complement the beautiful studded red rose on her gown," says Hernandez.
A nod to past film stars was essential. Hernandez mentions a photo of Monica Bellucci that she loves to reference during glam. It exemplifies the power and elegance of red lipstick, a perfect choice to sway clients unsure about bold lips.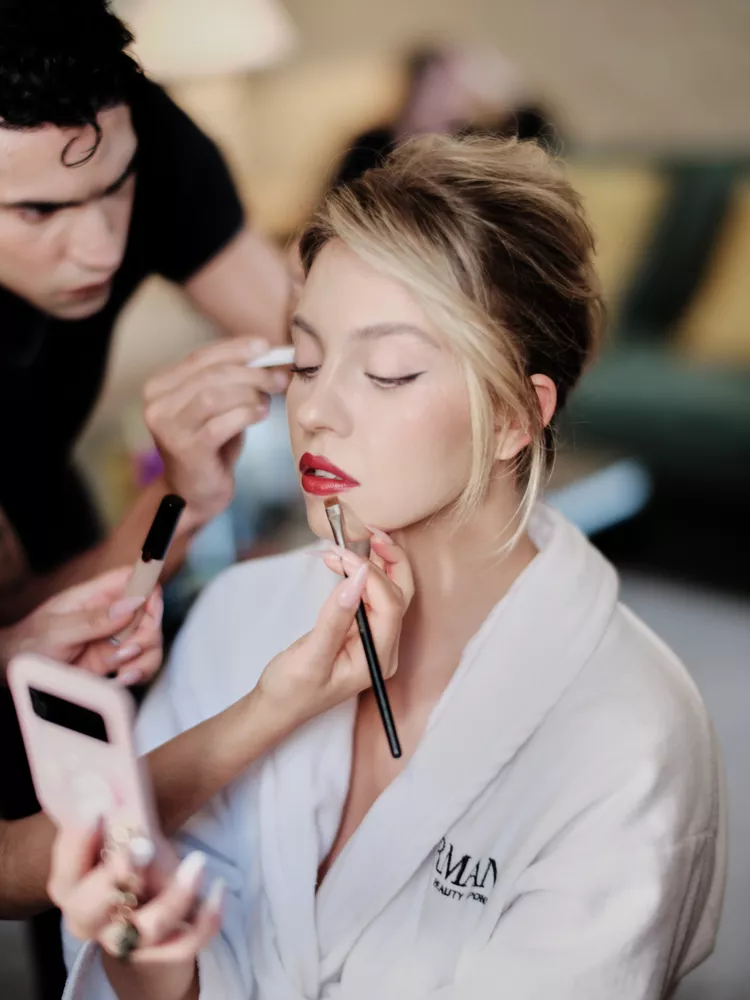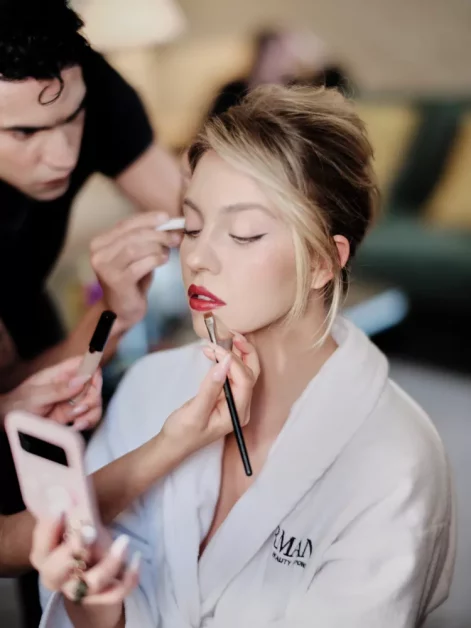 For the ideal shade, Hernandez tested several reds before choosing Armani Beauty's Lip Power Longwear Satin Lipstick in shade 403 "Fighter," perfectly matching the flower detail on Sweeney's dress. "It's a bit deeper than our usual choice, but it felt elevated and chic," Hernandez explains.
To balance the dramatic gown and deep red lip, Hernandez focused on one feature, adhering to her rule of creating a focal point for red carpet looks. Starting with skin prep, she used Armani's Hydrating Primer, followed by Luminous Silk Foundation Dr for a flawless complexion. Hernandez set the face with Glow Fusion Powder and added Luminous Silk Glow Blush for a romantic touch.
Sweeney's eyes remained minimalist, with a subtle eyeliner flick using Armani's Smooth Silk Eye Pencil in black, followed by two coats of mascara.
If you want to channel your Italian icon-inspired beauty, Hernandez advises considering your skin undertone when choosing a Bellucci-red lip. Blue-based reds suit cool undertones, while warm, orangey reds complement warm undertones. Those with neutral undertones can enjoy both.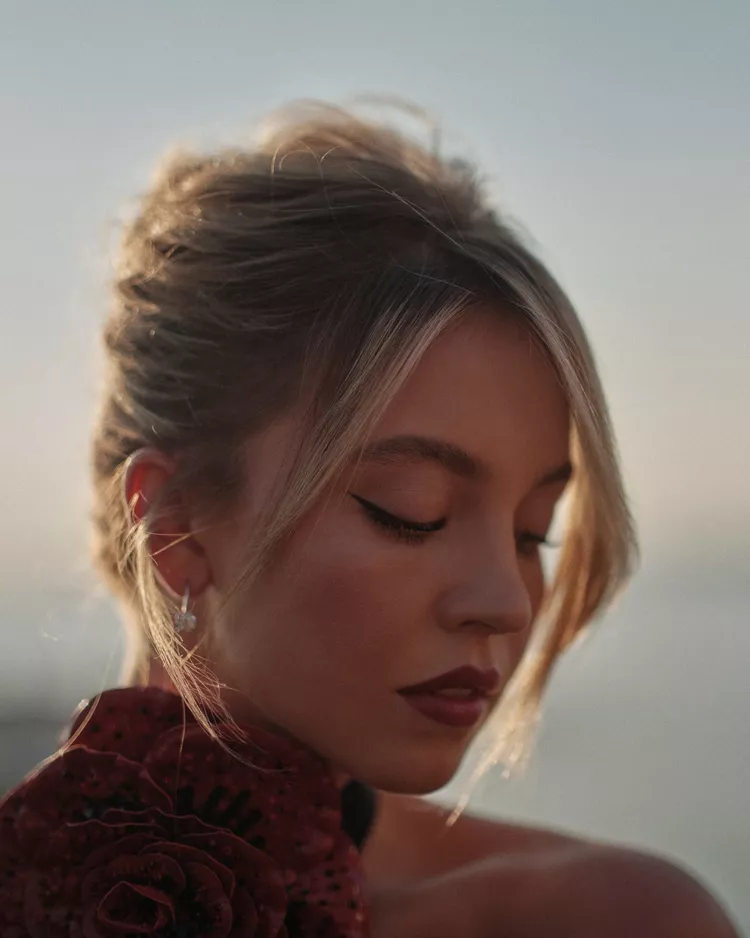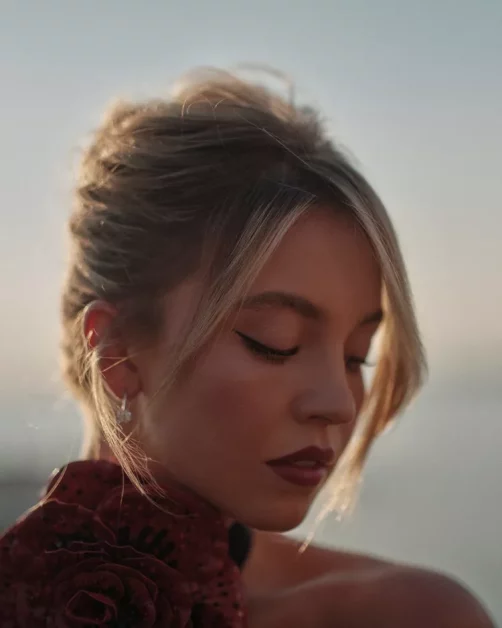 For a precise eyeliner edge, Hernandez recommends looking straight into a mirror to shape it and avoiding tugging or pulling to maintain the wing's desired shape.
Mastering these makeup techniques allows you to capture your own "dolce vita lifestyle" moment.