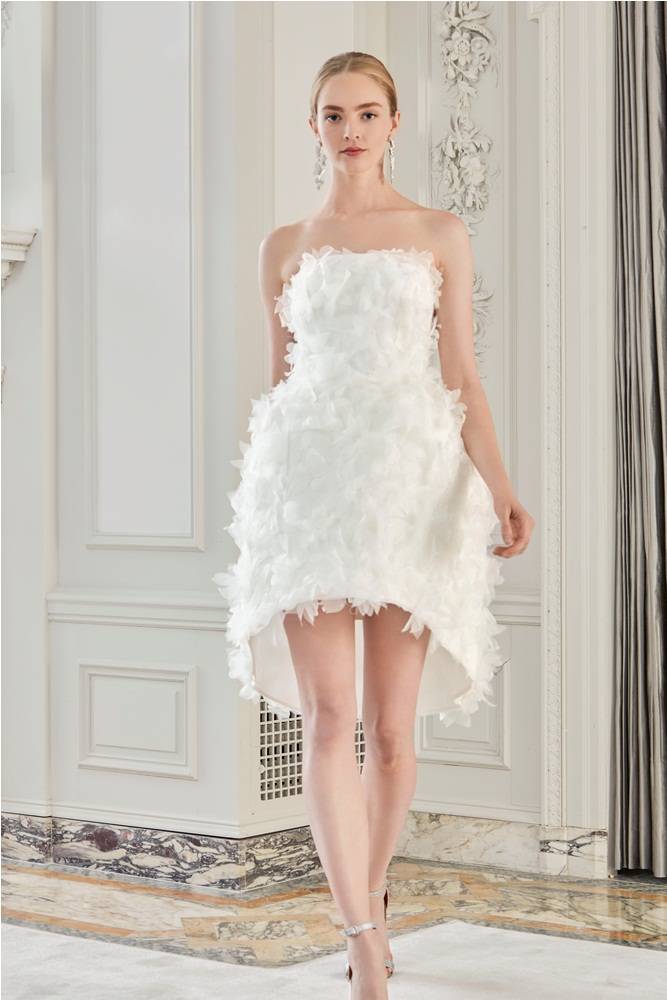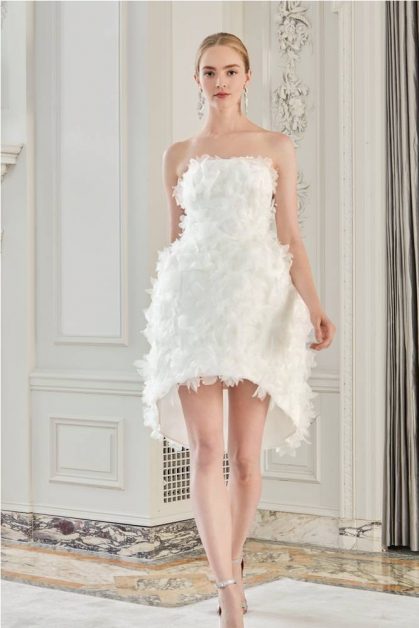 The short wedding dresses for the young bride fall-winter 2022-2023 give an elegant look full of vitality and modernity. With different fingerprints.
One of the best choices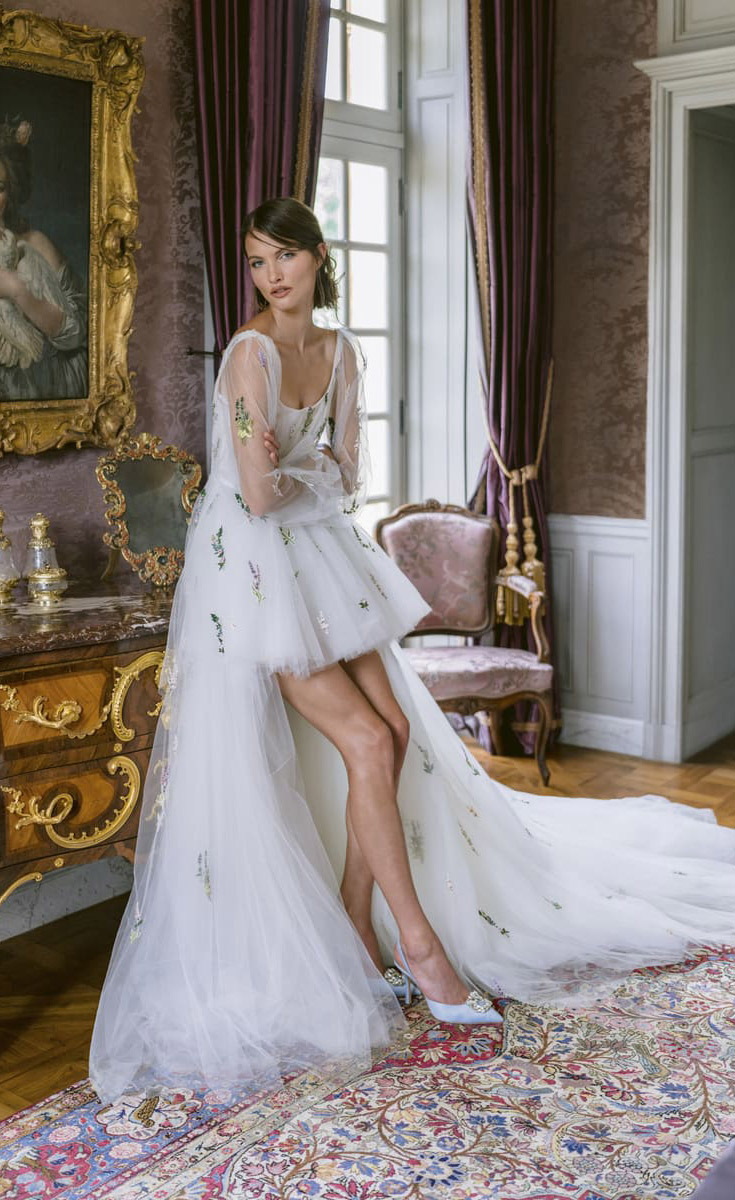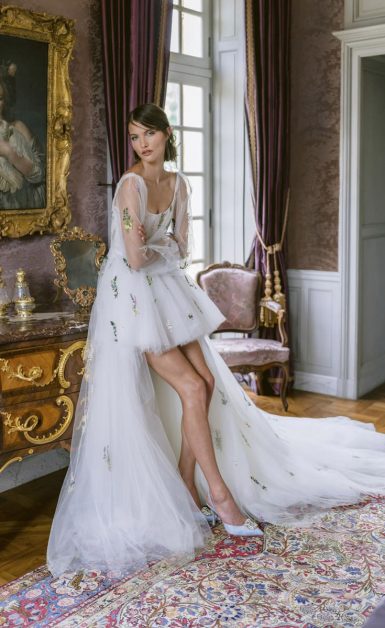 Short brides suffer from choosing the perfect wedding dress for them, which highlights their stature in an elegant and slender way, so they always choose a long wedding dress with high heels, while it is possible to highlight their body in a longer style by choosing a short wedding dress, which is best for a short bride. Showing the leg gives a long and slender look to her appearance, and it is one of the most successful tricks for obtaining a tall appearance.
Not every bride will suffer from choosing a short wedding dress, as fashion designers presented a variety of models and designs for the fall and winter of 2023 that highlight their elegance and sophistication. For the bride who is still not convinced of the trend of short wedding dresses, don't worry, you can take part instead of wearing one dress for both the party and in the evening, you can always choose two dresses for two unique looks.
Start your big day with a long traditional wedding dress, then wear your short dress during the evening. If you are having a small celebration or just want to have a relaxed look, then the short wedding dresses are the right solution for you. They are perfect for the young and lively bride. A short dress does not make you look less elegant, but more fun and comfortable. We recommend this model from Tash's brand, with its soft, elegant and floral design. Adopt it for your wedding, because you are the princess who is unlike anyone.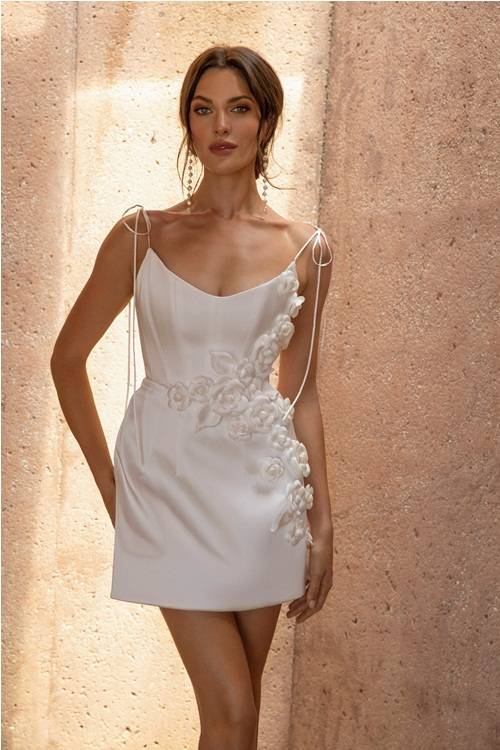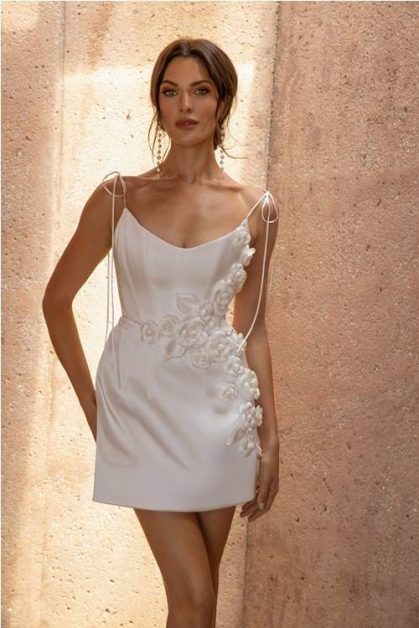 beautiful and decorated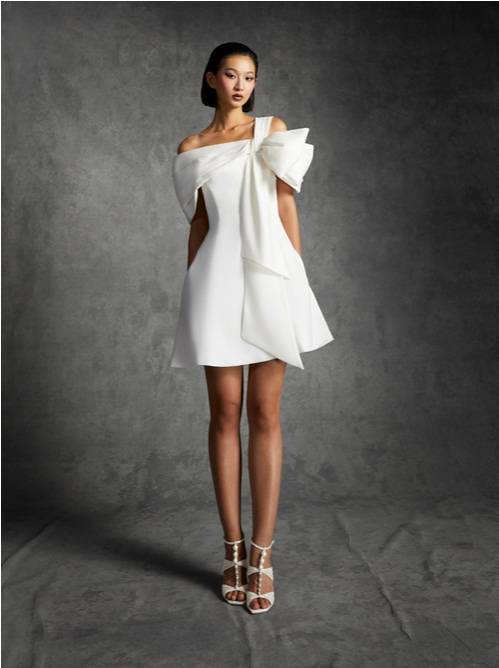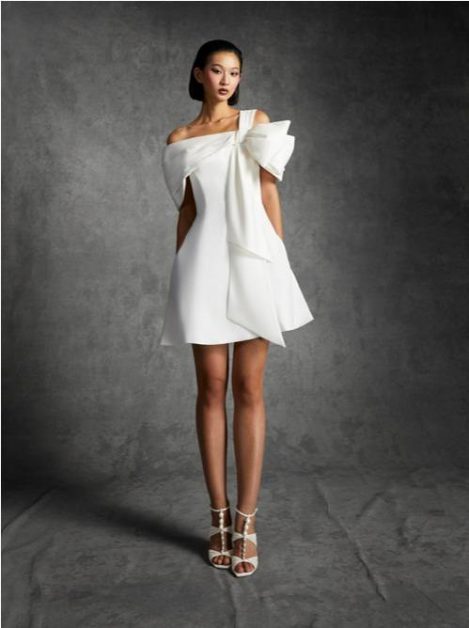 The fashion for short wedding dresses has been around for a long time, but the collection that emerged in the fall-winter 2023 collections looked more beautiful than ever, made of luxurious fabrics such as lace, chiffon and tulle … and decorated with soft accessories such as ribbons, crystals and three-dimensional roses, for example. Imagine how classy you would look in this sexy mini dress by Viktor e Rolf with statement heels, soft makeup and a modern hairstyle.
Fashion trends are not only limited to the latest popular clothing models, bags, shoes, and others… but also include wedding dresses for the fall and winter of 2023. There are many and different models, some of which are suitable for the romantic bride, others for the daring and some for the minimalist style.
If you are a future bride and getting ready for your wedding, don't miss the chance to wear this model for a special night. Puffed sleeves are among the popular models of short bridesmaids' dresses that can complement your looks with a fun and non-boring touch.
If you have broad shoulders, it is preferable to stay away from this form of dresses, as it will draw attention to the shoulder area and thus become the focus on it. And finally, whether it is short wedding dresses with a tight-fitting cut, in the form of A-line or other…
High-collar dresses are also among the trending models of fall-winter 2023. This form of designs is enough to give you a sophisticated and luxurious look on your wedding day, and it suits you if you have a conservative style.