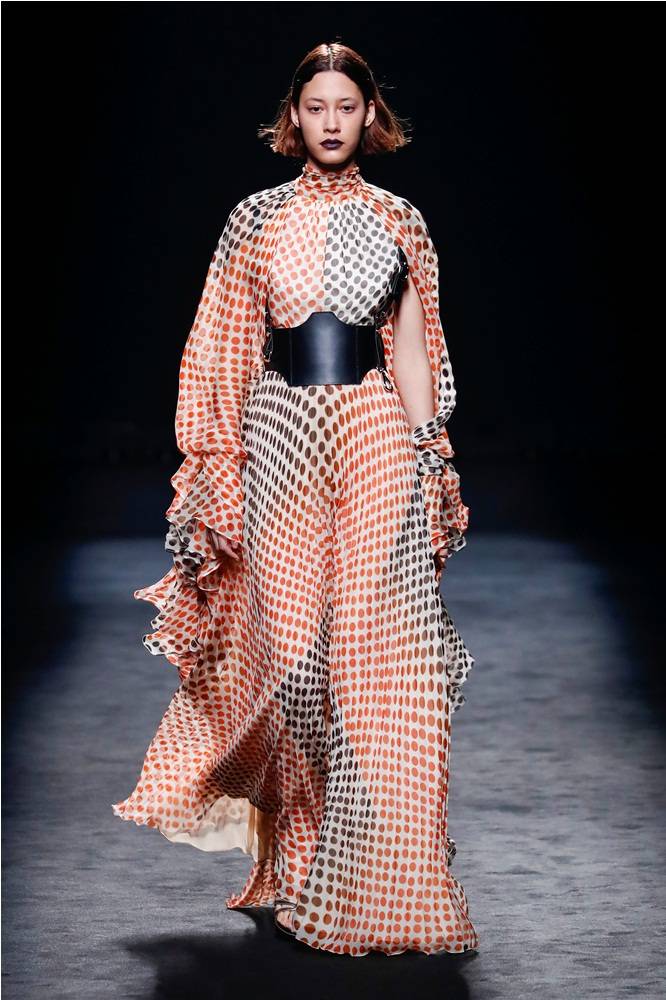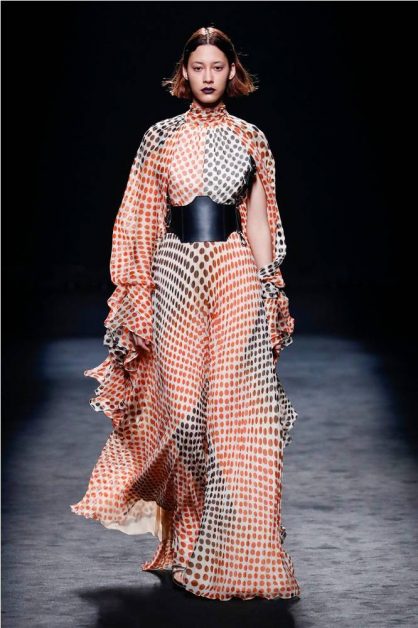 Many women resort to choosing models of casual maxi dresses for the fall of 2022 in order to reach the highest sense of comfort during movement, especially if they are working. If you are looking for elegant and modern models to keep up with fashion trends, have them in your closet this season.
casual autumnal style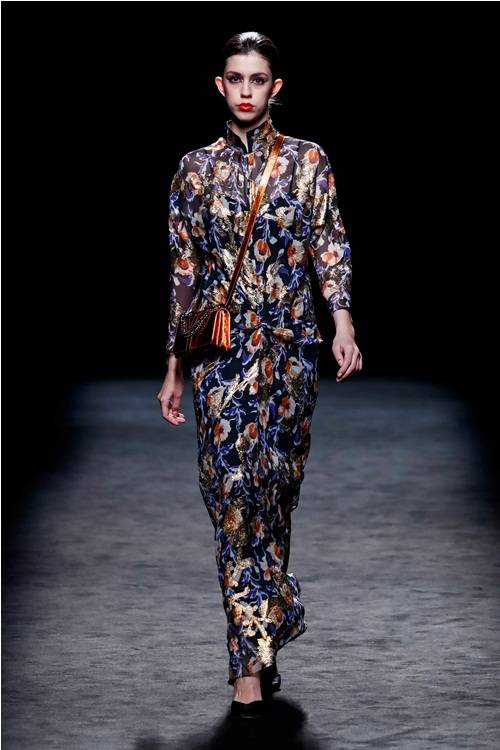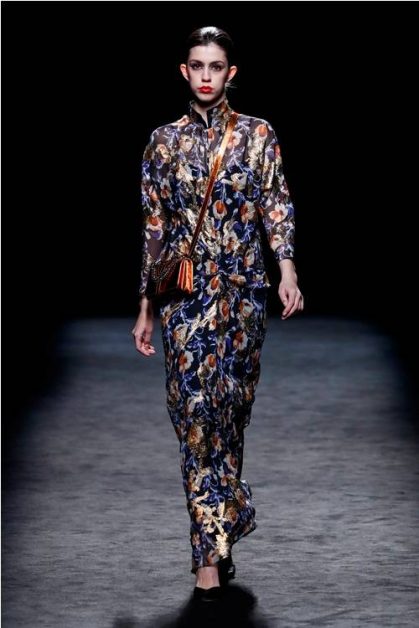 Break the routine of pants, skirts and suits.. in your casual fall 2022 style, and adopt the latest attractive maxi dresses models that appeared in various international shows of ready-to-wear with various cuts and elegant and rich colors; Choose from among them what suits your body shape and your own taste, and even shine with the most beautiful looks that keep pace with fashion.
You can choose the casual look by choosing the maxi dress. If you are looking for a design that is distinguished by its elegance, besides being comfortable and practical, and you prefer it for this reason, we recommend this model from Jorje Vasquez, which is very suitable for social occasions of all kinds, especially during the day. It is designed from the finest types of fabrics and warm and attractive earthy colors such as navy and orange.
Most times of fall, many women need a thin and soft look that suits their personality and character, and here the choice is made on maxi dresses made of chiffon or crepe, one of the best modern designs that contain flowers with quiet winter colors. There is no objection to decorating the dress with a belt of the same fabric, for example, to give you a very attractive look, in addition, you can coordinate high-heeled shoes with a large handbag if you like to fit your look during the day.
And if you are looking for a practical look, you can resort to a denim jacket on top of the dress with a small elegant crossbody bag to give you softness and elegance at the same time.
What do you think of this model from the house of Pertegaz, with patterns in multiple colors for a simple look? Pair it with high-heeled shoes in a distinctive neutral black.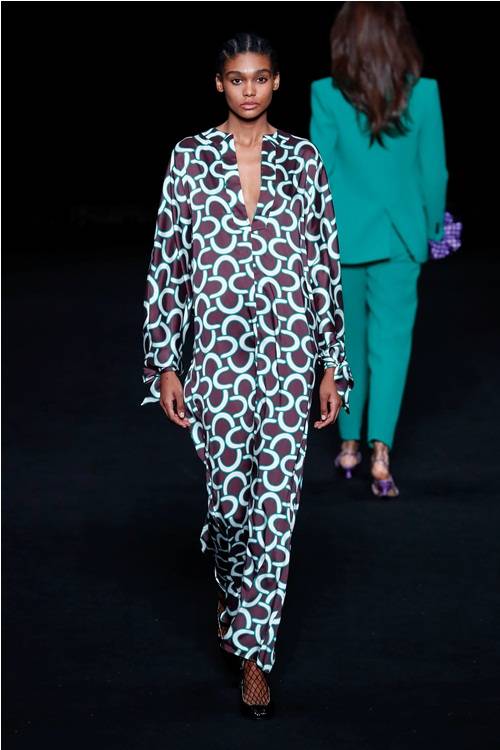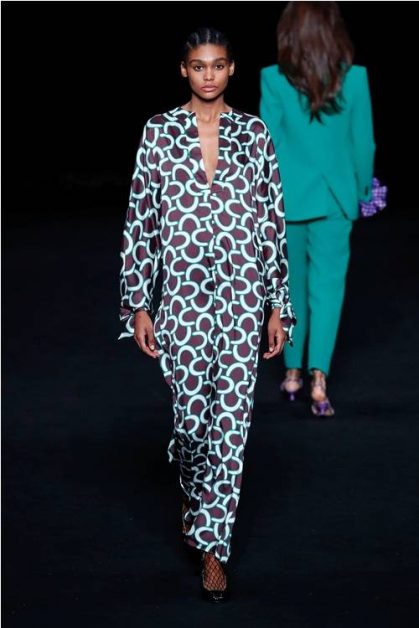 softness and femininity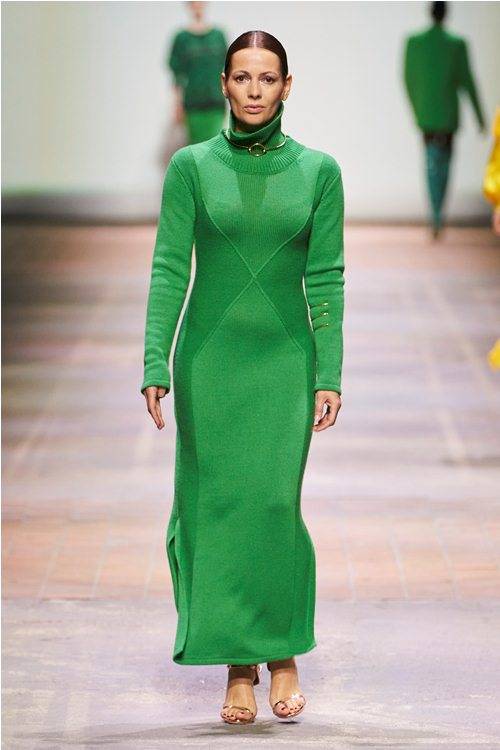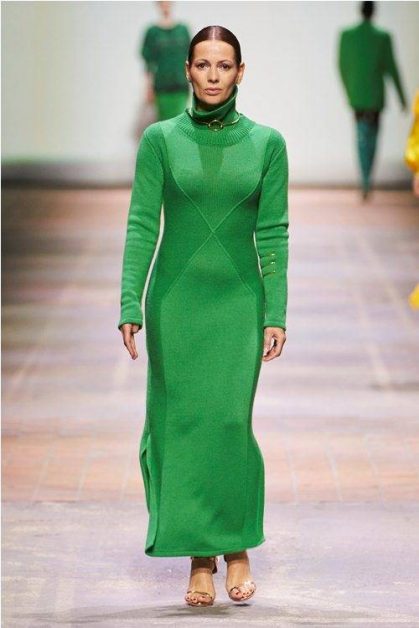 If you prefer a soft autumn look, you can wear a casual maxi dress for the fall 2022 of silk or chiffon fabric, and choose the dotted design such as the black dotted color with white or vice versa, with the emergence of multi-sized circles, you will look the most beautiful suit, and you can also adopt a belt on the waist with heeled shoes High with a small handbag. This look is very suitable for evening occasions or evening events because you will look more soft, feminine and attractive.
This modern look that combines the attractive and elegant style of the brand Marcel Ostertag. The dress is designed in soft green wool, with long narrow sleeves and a high collar, to highlight your femininity and beauty.
International brands have chosen a range of designs of casual maxi dresses with wonderful colors, and it is one of the most suitable designs for the modern woman. We recommend this model from the house of Sofia Ilmonen in a charming purple color for a refreshing look away from the ordinary during your morning outings. Delicate and flowing design, and the bottom of the dress is characterized by soft pleats to increase its beauty and elegance.