Even though tennis season has come to a close, Kim Kardashian is keeping the spirit alive by hitting the court in style. Rather than focusing on her skills, the reality star seemed more interested in flaunting her stunning new swimsuit.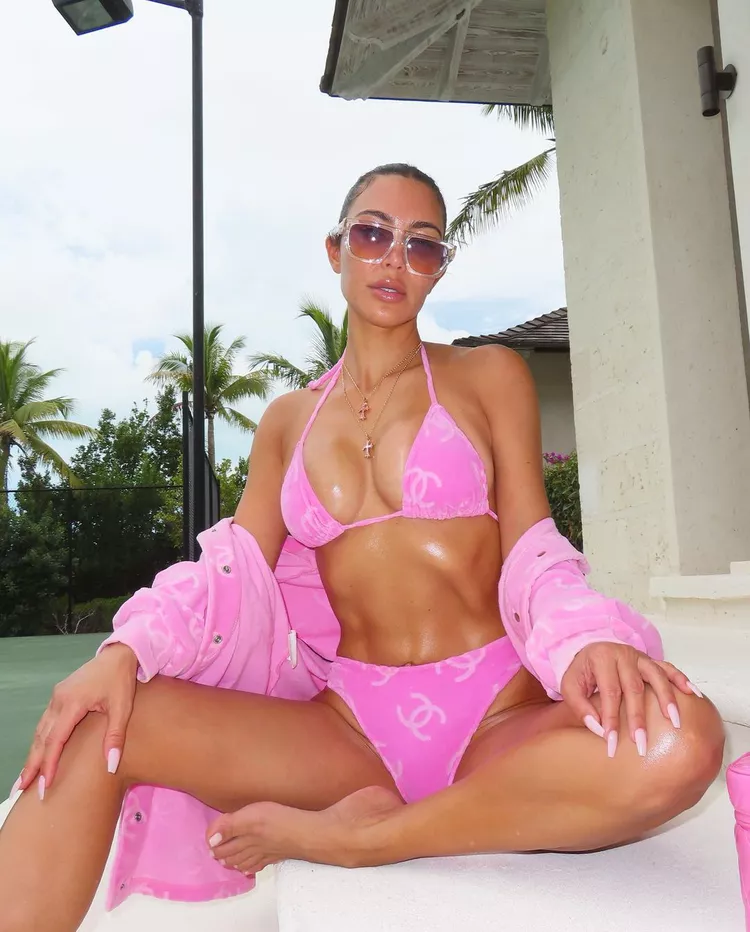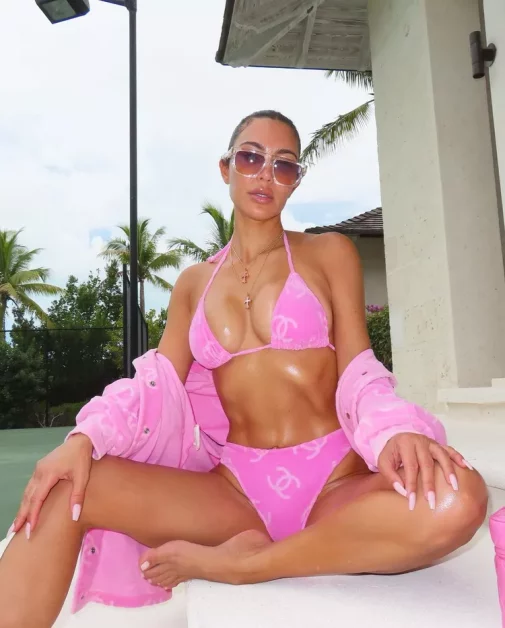 Kim took to Instagram on Saturday to share a carousel of snapshots from her recent tennis session. With a caption featuring a tennis ball and a pink heart emoji, Kim showcased her attire—a logo-printed terrycloth Chanel bikini in vibrant Barbiecore pink. She complemented the swimsuit with a matching long-sleeve cover-up elegantly draped below her shoulders. To complete her sporty look, she accessorized with a hot pink quilted Chanel handbag, acrylic pink-tinted sunglasses, and two cross necklaces adorned with pink diamonds.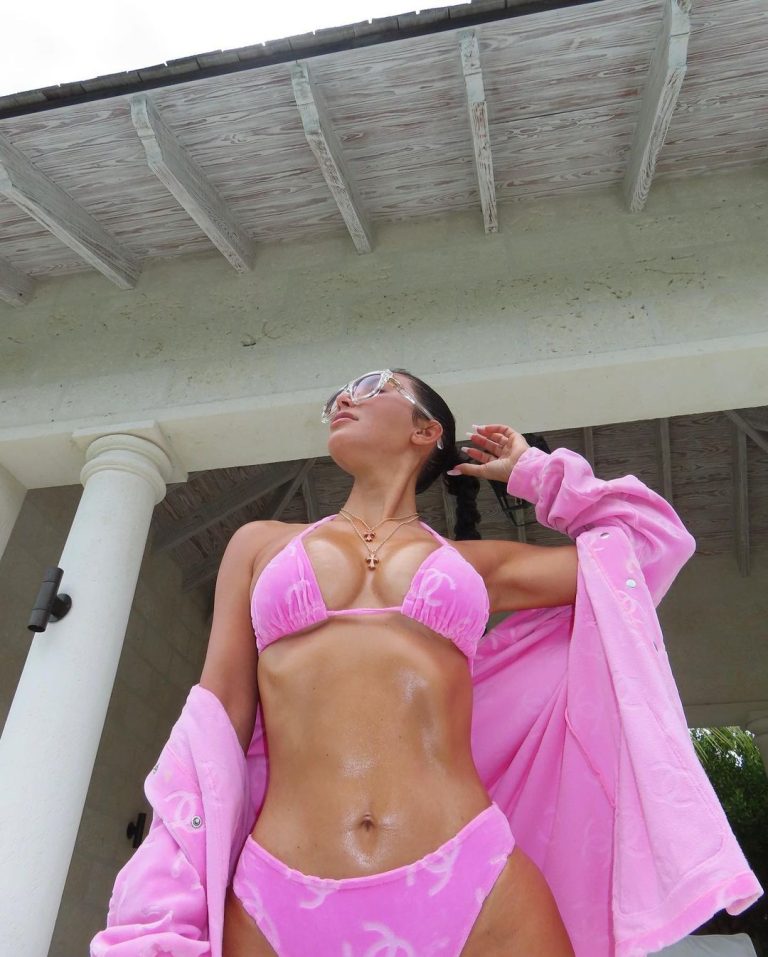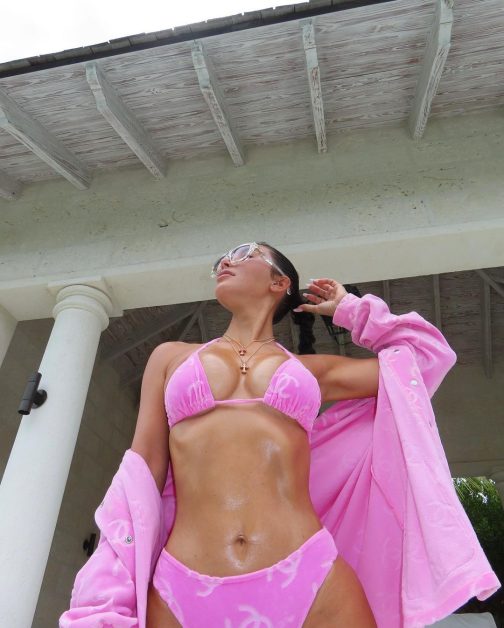 For her hairstyle, Kim opted for a sleek, high braided ponytail, while her makeup highlighted dewy skin, glossy lips, and a coordinated baby pink manicure and pedicure.
While Kim's outfit was undeniably on point, her tennis technique didn't escape the attention of 23-time Grand Slam champion Serena Williams. In the comments section of Kim's post, Williams playfully remarked, "Literally not how you hold a racket," followed by, "Clearly I have to give you lessons lol ????????." Williams was likely referring to a photo in the slideshow that showed Kim holding her tennis racket haphazardly to the side while being barefoot.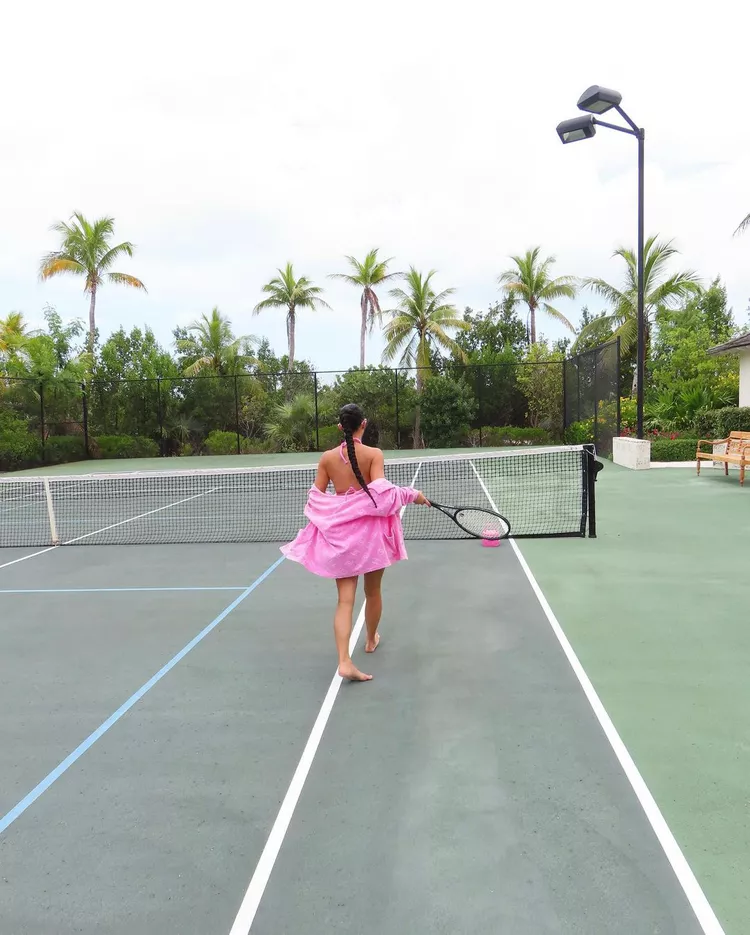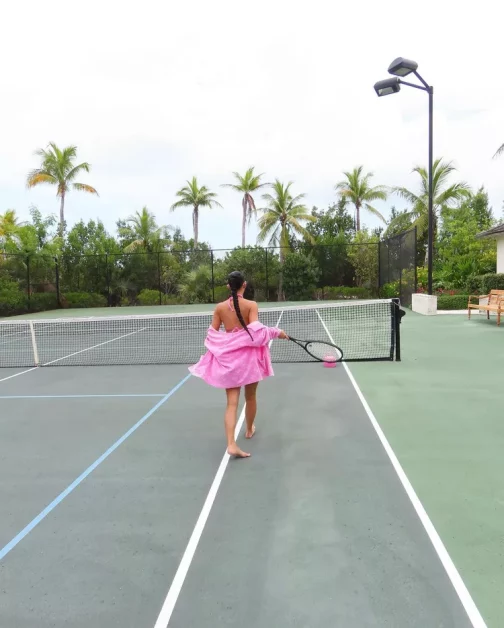 Perhaps it was also the snapshot of Kim raising her racket towards the sky in anticipation of an overhead serve. Regardless, taking Serena up on those lessons would undoubtedly be a wise decision for Kim.