Kendall Jenner is all about business and her outfit perfectly reflects that. The supermodel and emerging mogul made a stylish appearance at Forbes's 30 Under 30 Summit, where she discussed fashion runways, creative direction, and her venture, 818 Tequila. Her ensemble not only showcased her business acumen but also delivered an exceptional take on the classic skirt suit.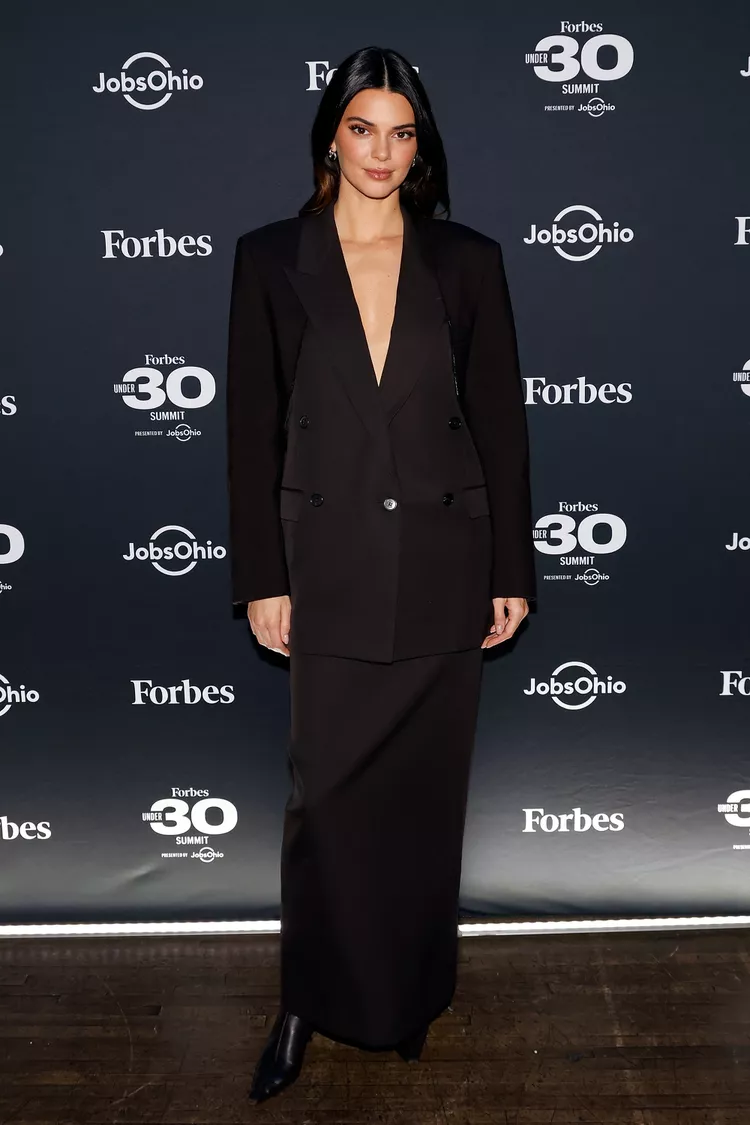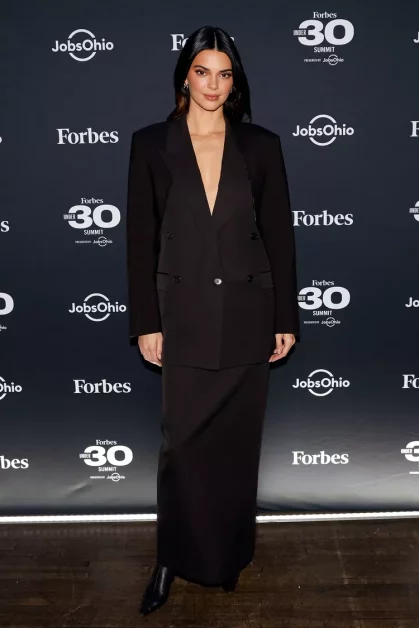 During the conversation held in Cleveland, Ohio, Kendall exuded boardroom confidence in a black double-breasted blazer minidress. The dress featured subtle shoulder padding, a plunging V-neckline, and a daring micro-mini length. Opting to forgo an undershirt, she layered the minidress over a sleek black maxiskirt. The outfit was elegantly accessorized with pointy-toe black boots and silver hoop earrings, while her luscious brunette locks were styled in soft waves with a middle part, completing the polished look.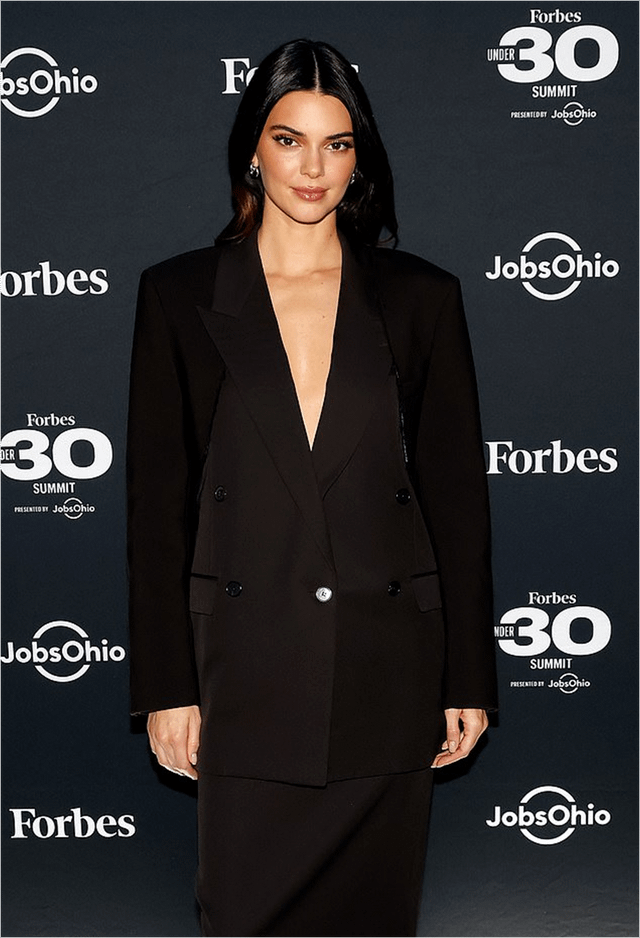 In terms of makeup, Kendall embraced a radiant glow with rosy blush, highlighter, and a glossy pink lip.
Beyond her impeccable style, the supermodel also shared valuable words of wisdom during her fireside chat with Forbes' EVP and ForbesWomen publisher, Moira Forbes.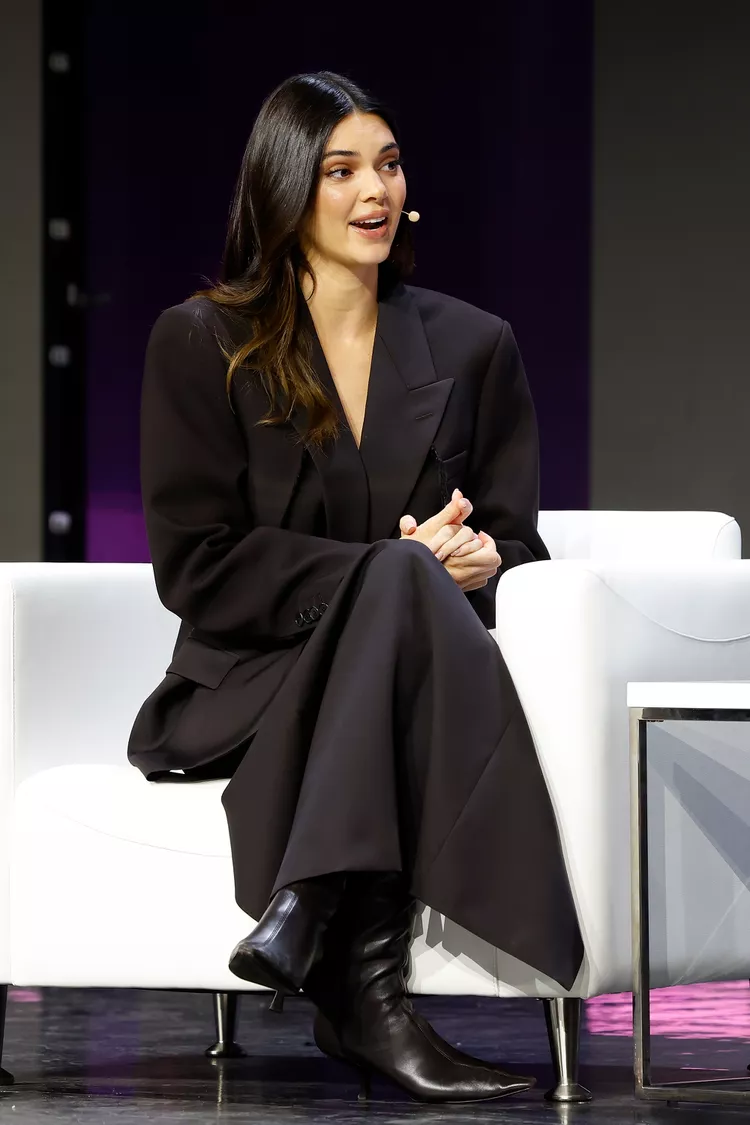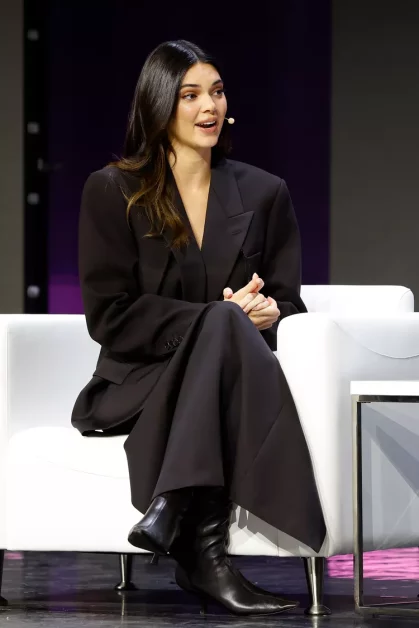 "I wouldn't be honest if I said I never experienced moments of self-doubt and confusion," she candidly revealed. "Transitioning into being a founder and owning my business provided an incredible opportunity for self-discovery… You face challenges, you make mistakes—but understanding yourself, how you handle situations, and adapting accordingly is crucial. There's a learning curve, but working with integrity and authenticity will always yield positive results."