The trend of patterns, especially the animal pattern, gained great popularity after it was adopted by the stars and fashion bloggers, and this trend did not lose its luster during the summer of 2022. This pattern is one of the basic vocabularies in the fashion dictionary, which swept all seasons, as it is the most prominent example of expressing your personality, thanks to the audacity with which she gives thanks to her attention. Whether you are looking for modern clothes or need to update your wardrobe with charming and classic pieces, the animal print of the jumpsuit is a major part of your outfit this season.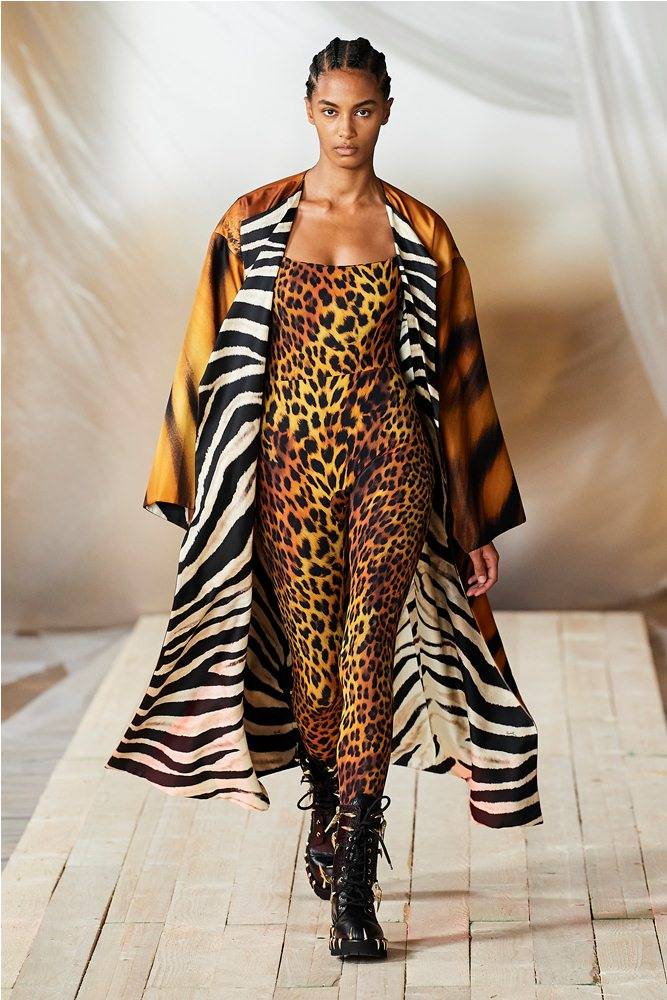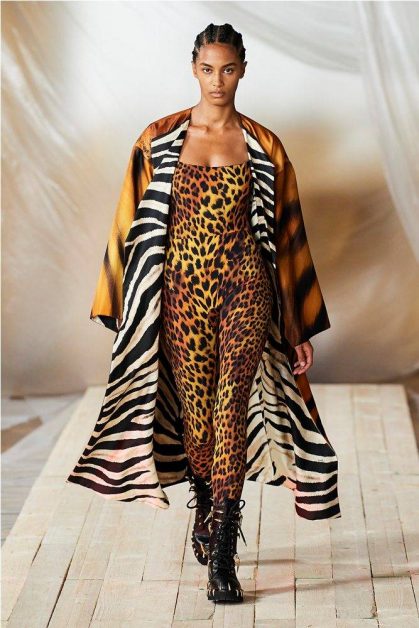 special method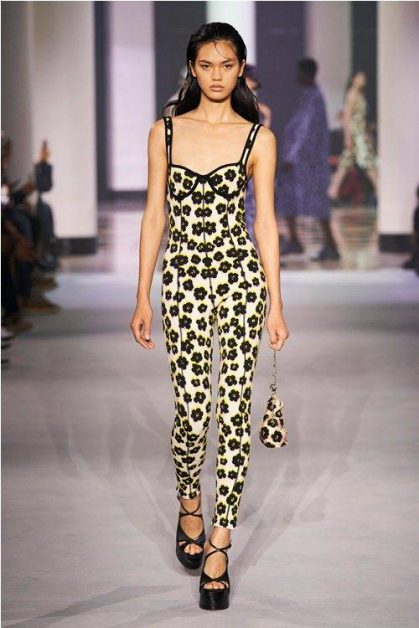 This trend allows you to break all the rules and create your own style, out of the ordinary; Therefore, adopt the jumpsuit decorated with patterns for your summer looks to get a distinctive and daring look like no other.
Do not add too many colors to the look in which complex patterns stand out, such as the tiger or snake pattern… Choose accessories in one color, in harmony with the color of the approved pattern, including shoes, bag, and glasses to get a fun and modern look at the same time; Therefore, we advise you to resort to designing a jumpsuit with a striking pattern, with another accessory bearing the same pattern. Choose it according to your taste.
Combine minimalist patterns with other patterns in one look for a bold touch and a modern look to the extreme provided that the colors are in harmony with each other. For a comfortable and fashionable look, choose a jumpsuit with an animal print and coordinate with it, for example, a cardigan or a jacket that matches it in terms of the pattern.
A jumpsuit in eye-catching colors looks great, of course, but, as with wearing several types of prints together, wearing a bright design with stripes and spots takes prior knowledge and experience. If you want to feel more confident and comfortable in your appearance, choose natural colors that are close to the actual color of the animal's skin, and when you gain more confidence, then you can try the rest of the colors.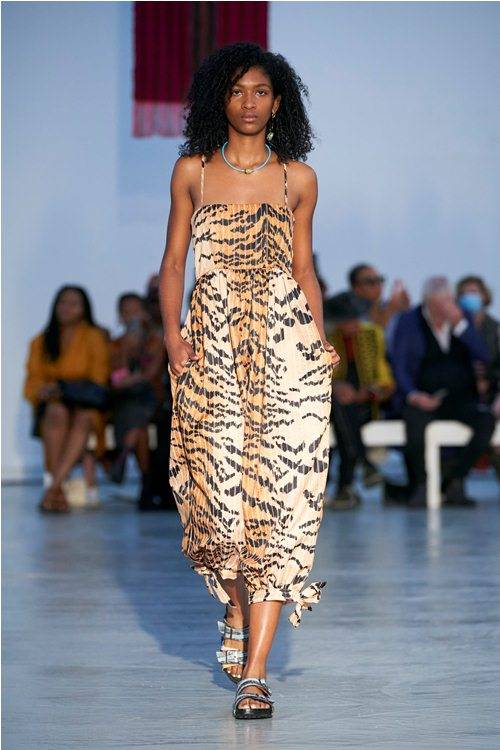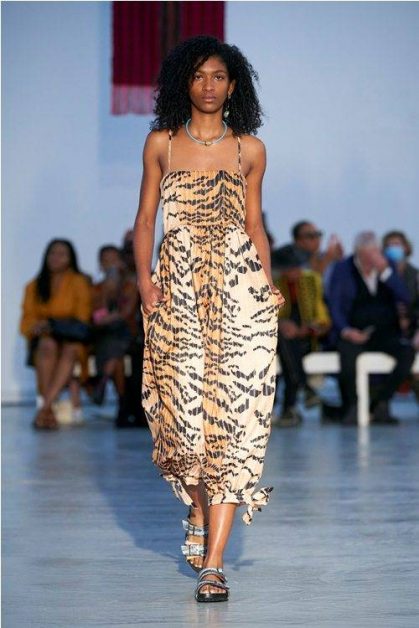 Unique charm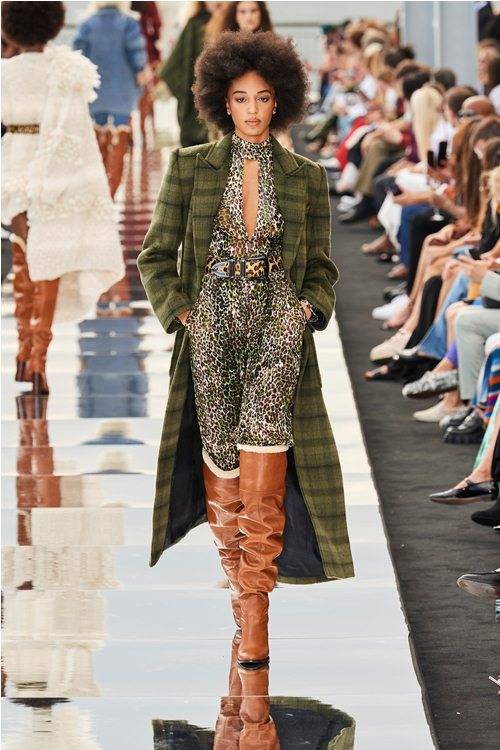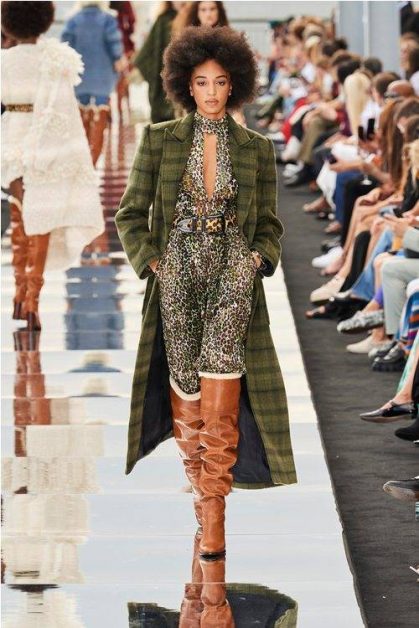 These inscriptions have become very common in clothes, including dresses, skirts, shirts, pants, and even jumpsuits.. because they enhance the personality of women and give them a unique charm. We advise you, if you are a plump woman, to stay away from large animal engravings and choose minimalistic ones. Be bold and choose these patterns in unusual colors. And if you are afraid of them, introduce them in simple ways to your looks.
Animal prints are always popular in the fashion world, and this is proven by our frequent sightings of famous stars wearing jumpsuits with zebra stripes or leopard spots… in public on various occasions. Sometimes choosing the right pattern for you is a hard test.
Experienced fashionistas, may not find it difficult to mix different animal prints together in one look, but if you are a beginner at wearing them, it is best not to choose one animal print in the jumpsuit. Because if you mix several patterns or different colors in one design, it will often look inconsistent… And if you insist on wearing a design with more than an animal pattern, make sure that all those patterns are in harmony.
if you are hesitant to mix animal prints with other pieces in your look, choose a classic jumpsuit with an animal print in a natural color and wear elegant and monochrome accessories with it, or you can dispense with the accessories.