Spankie Valentine is a very talented blogger and Youtuber. She has a passion for music, film-making, beauty, but fashion! The young fashionista posted a video on her YouTube channel where she uses 1 maxi skirt to create 30 fresh looks! What can we say? We are in love with every look?
She starts the video by throwing on a leather jacket paired with the skirt, rocking this flawless and polished outfit. Then a couple of minutes later, she ties up her skirt and Bang! We find a perfect asymmetrical draped skirt. We were flabbergasted by her eccentric ideas and we know it will blow your mind as well.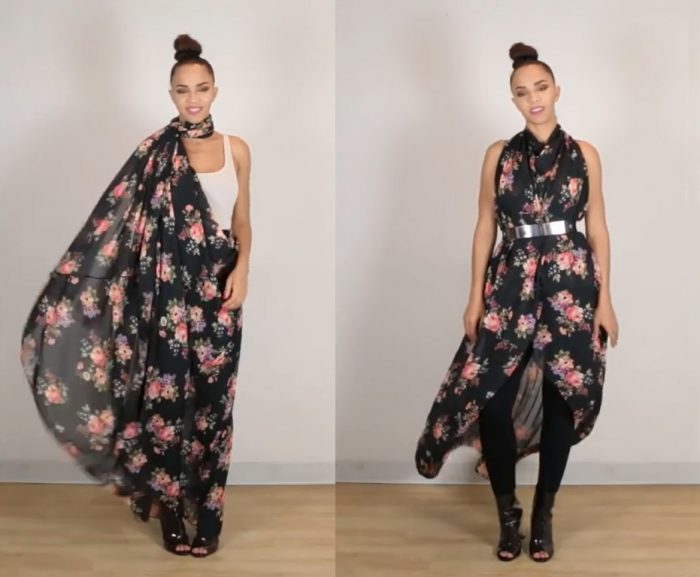 The fashionmonger even wears the skirts inside out and surprises us with a cute and playful mini-skirt look you will love. She uses the skirt to dominate an edgy runway look by throwing on a sweater dress. You will turn heads wearing this outfit.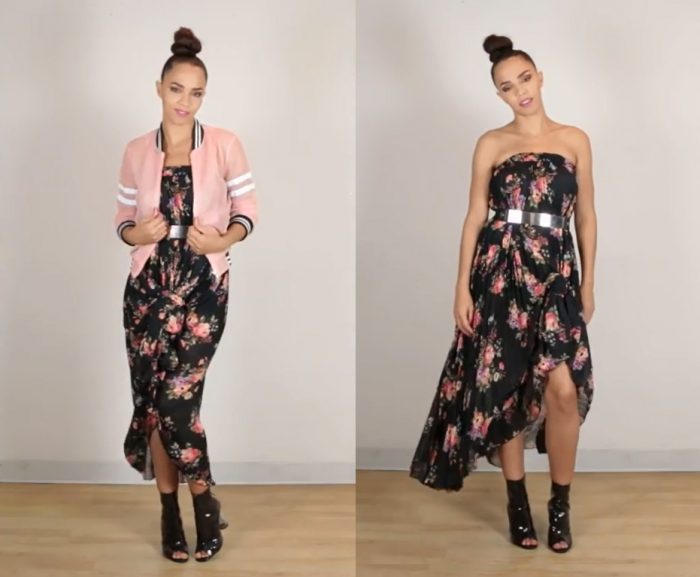 Using the same skirt and in just one minute, she transforms the skirt into a gorgeous one-shoulder top that will impress anyone that sets an eye on you. Later in the video, she turns the skirt into the cutest high-low dress you would love to wear on a hot summer day.
The most outstanding factor about Valentine is that she creates different never seen before dimensions and layers that will fit and flatter each body type suitable for more than just one season.