Some brides prefer to adopt simple dresses without embroideries; Because of the elegance and distinctive taste of the bride; International fashion houses have presented high-end designs for the fashion of these dresses to suit every bride who does not like attractive and flashy dresses.
And we have chosen for your several wedding dresses with a simple design to be inspired by your look according to your taste and style.
Simple wedding dress from Anne Barge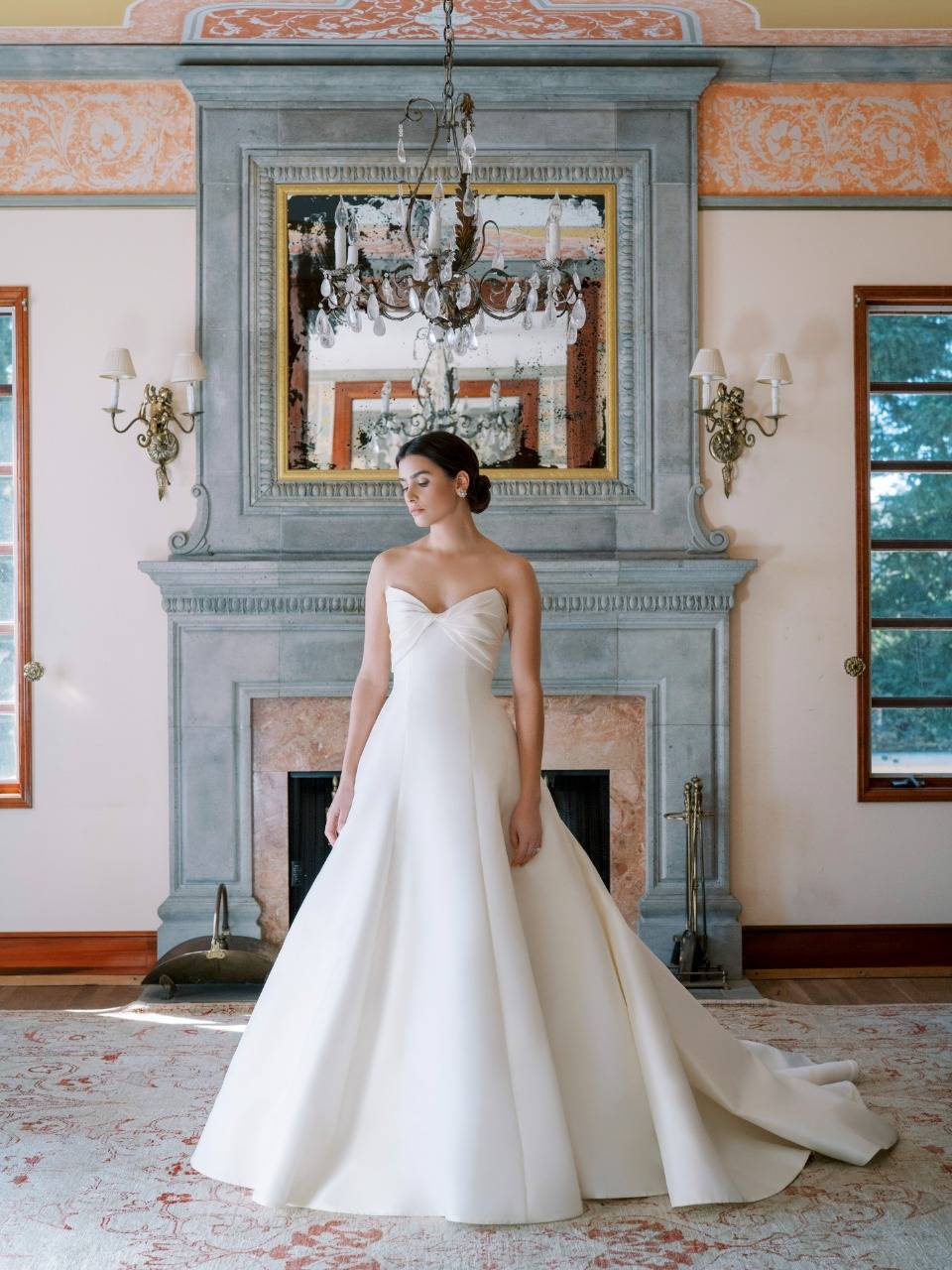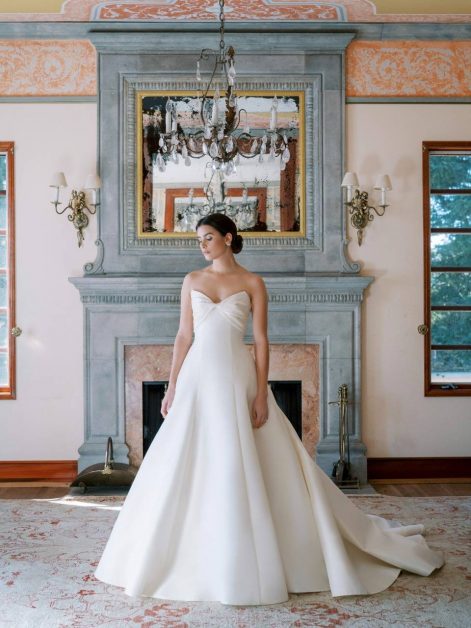 For a soft bride, you can adopt this dress from Anne Barge brand, which was designed from satin fabric in white and came with a cape design, where the chest was designed as a satin bow with a long fluffy skirt with front pleats and a long fluffy tail.
soft wedding dress from Justin Alexander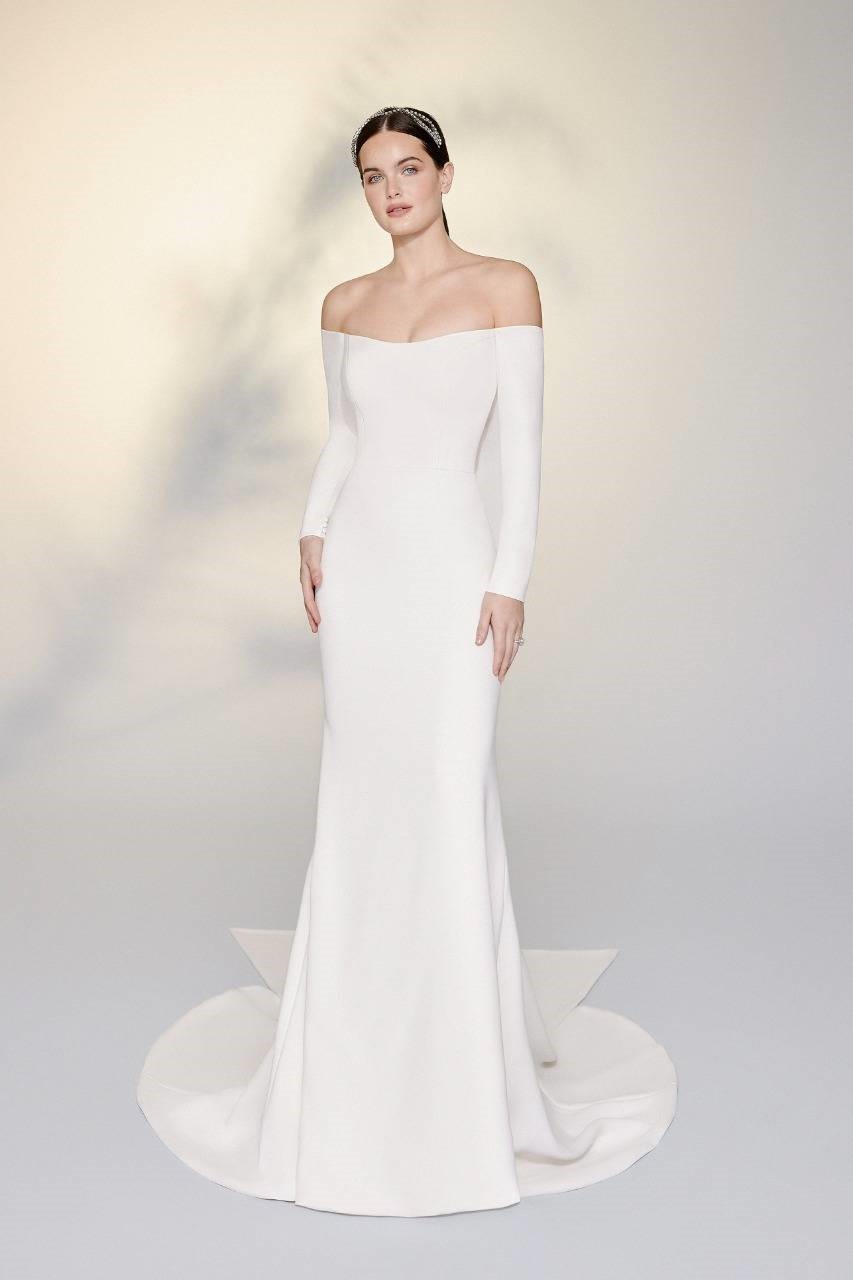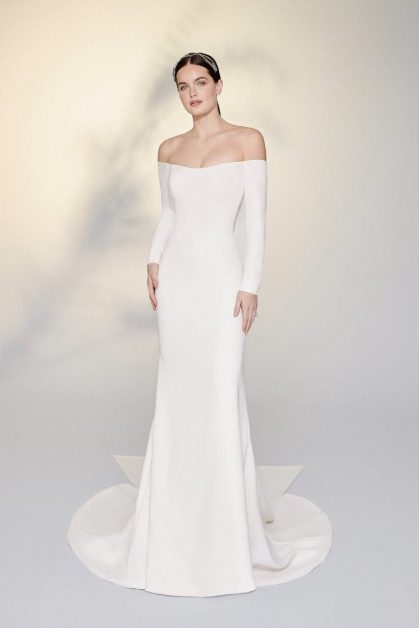 If you are looking for a soft wedding dress without embroideries, you can adopt this dress from Justin Alexander, as it came from a crepe fabric with an off-shoulders cut and long narrow sleeves with a long narrow skirt from the waist and a long wide tail of satin fabric, which gave its design more softness and elegance.
Elegant wedding dress from Ines Di Santo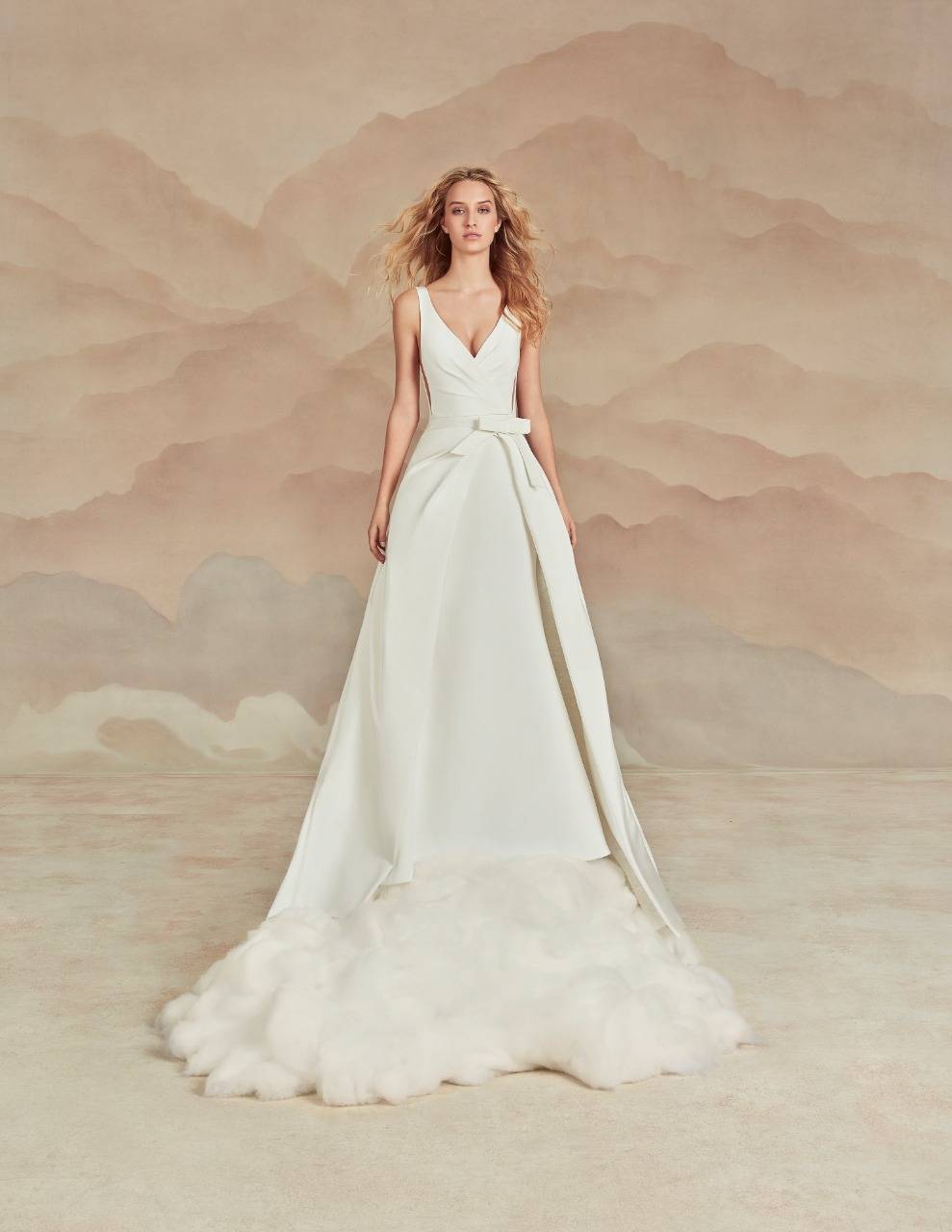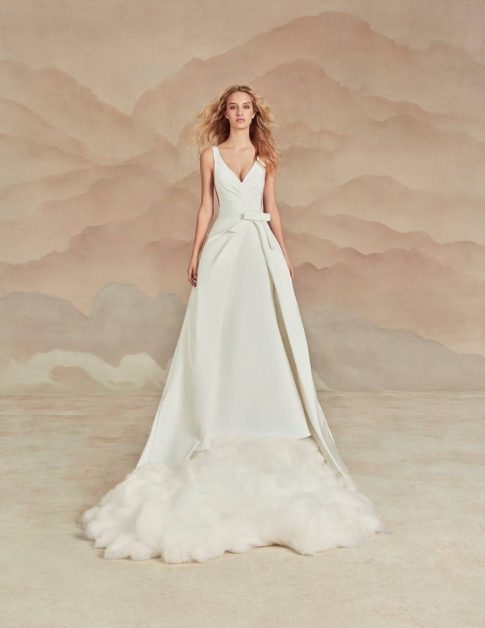 We liked this dress from Ines Di Santo, as it was designed in white crepe fabric, with wide straps and a front V-neck; The skirt was designed with a long puffy cut with side pleats and in the middle of the waist; it was designed with a small side bow in an attractive and elegant way.
Edem Couture Sophisticated Wedding Dress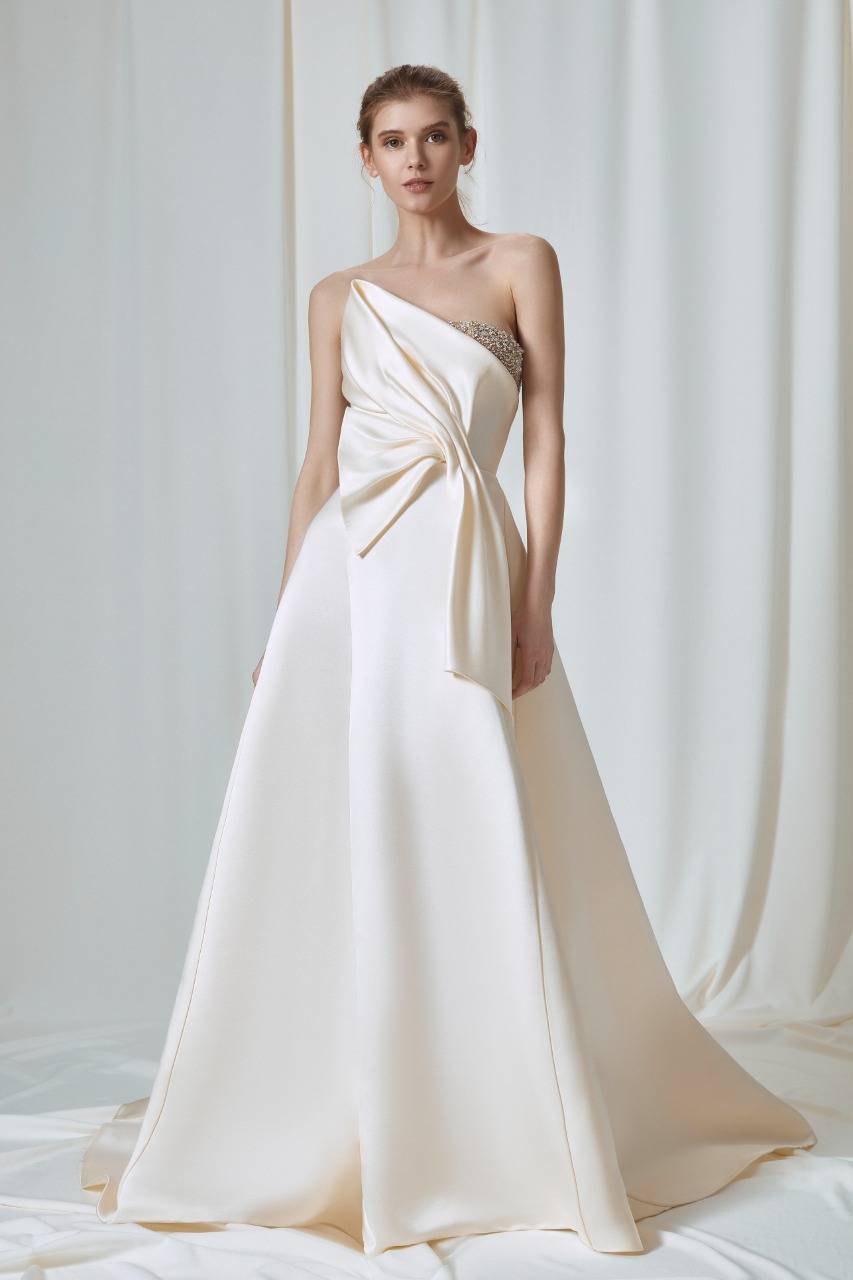 In our last look in this album, we recommend a sophisticated and soft dress for the bride with a simple style from the brand Edem Couture, which was designed in white satin fabric with a cape design, and came as a wide and long bow with a wide fluffy skirt in A-Line design.