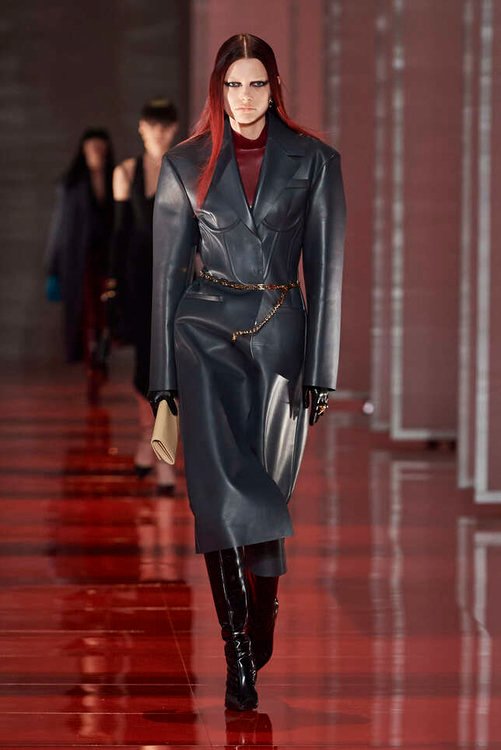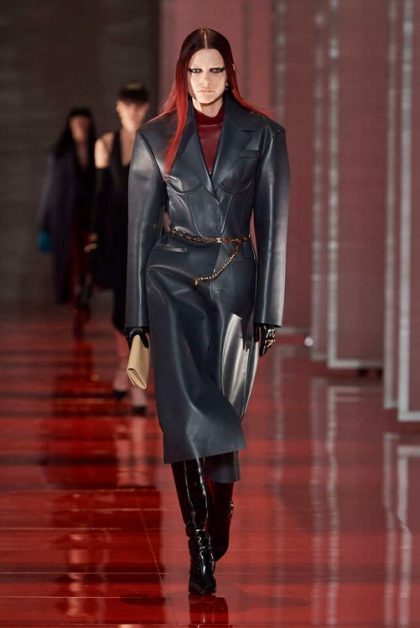 Leather pieces have always developed a lot in the fashion world to become a fashion based on different seasons. And if you are looking for looks that will highlight you for any occasion you are in, then all you have to do is choose pieces made of leather. The pieces made of leather are distinguished by their beauty and high quality, and they draw attention wherever they are, and it is a piece that has been passed down through generations. Today, we will share with you various and unique leather looks from the fall-winter 2022-2023 collections to make it easier for you to choose and coordinate pieces with each other and to create different and new looks and to get an amazing look that makes you feel confident and elegant.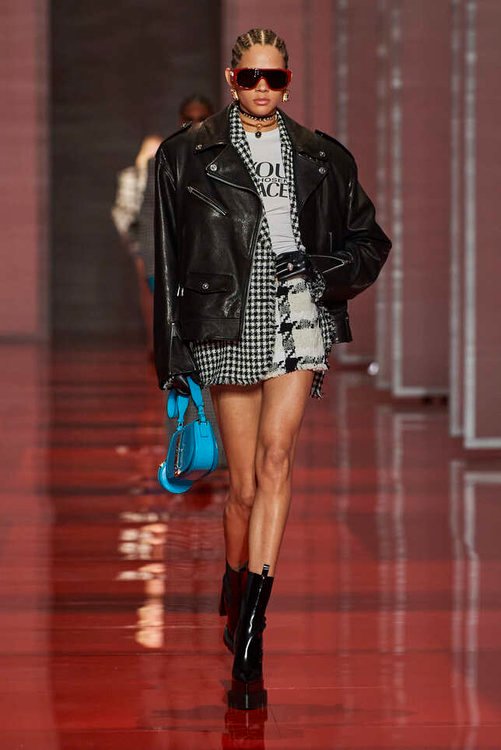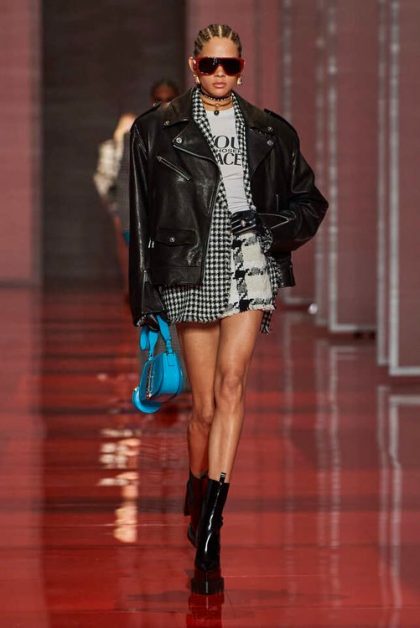 For leather fabric, leather jackets are a winner among all styles. It is the jacket known as the motorcycle jacket, especially in the wild 1970s. Over the years, this leather jacket has become a staple in every fashionable girl's wardrobe. Prada has championed the revival of the motorcycle jacket, and other roles such as Acne Studios and Saint Laurent have been keen to introduce the leather jacket into their collections season after season, becoming a staple that has helped shape the brand's DNA. And we can't forget the iconic Hollywood looks of the leather jacket such as that of Tom Cruise in the Top Gun series, Marlon Brando in The Wild One in 1953 and of course the famous duo John Travolta and Olivia Newton John from Grease in 1978.
Here are a few of these leather looks and pieces to take inspiration from the Fall-Winter 2022-2023 collections.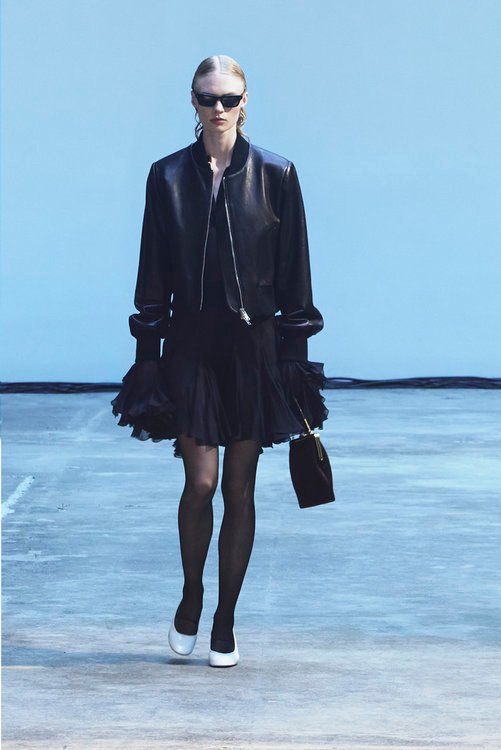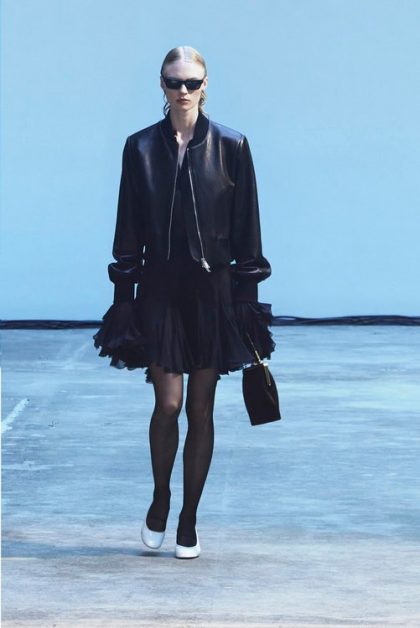 Coordinating leather cuts and looks
If you are a fan of classic-modern looks, take inspiration from this look from Hermes. Wear a jacket and a leather skirt as a suit, as long as the skirt is short, to be on-trend and follow the trend of mini skirts.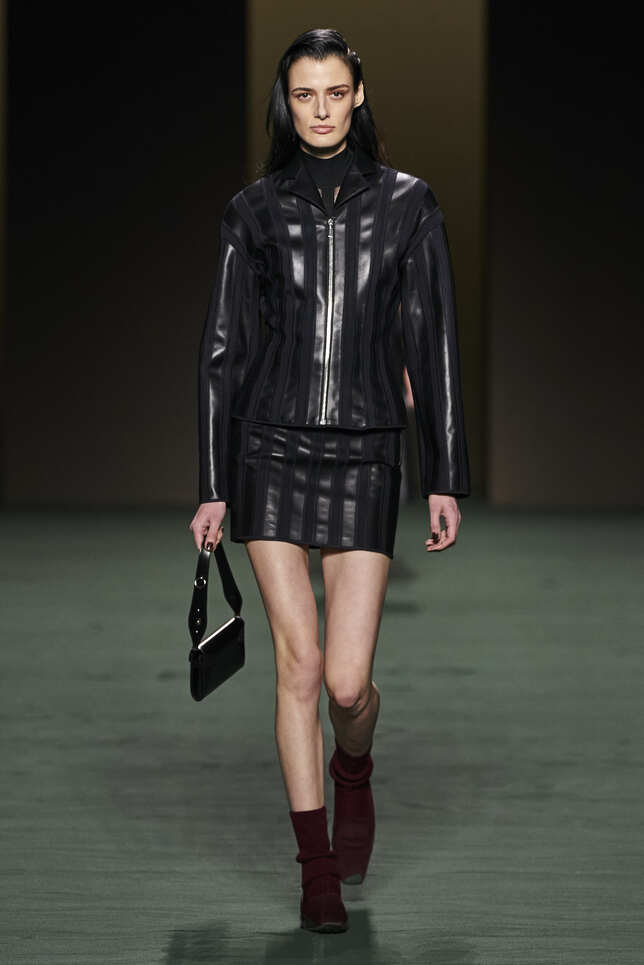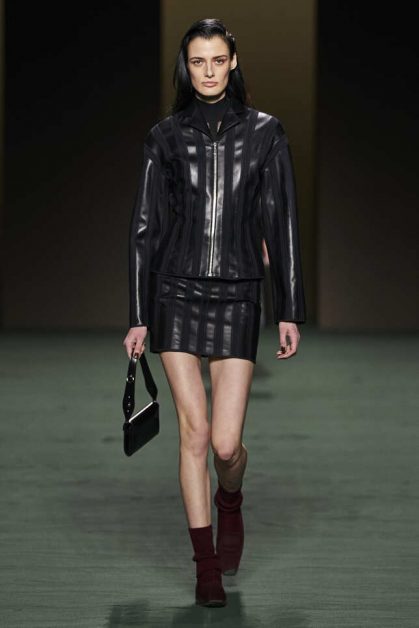 We offer this look for you to create your own look. The look is the signature of Khaite. Wear a trendy ruffled top and style it with a high-waisted leather skirt and high-rise nylon stockings. Go for this look with a mid-parted, wet hairdo.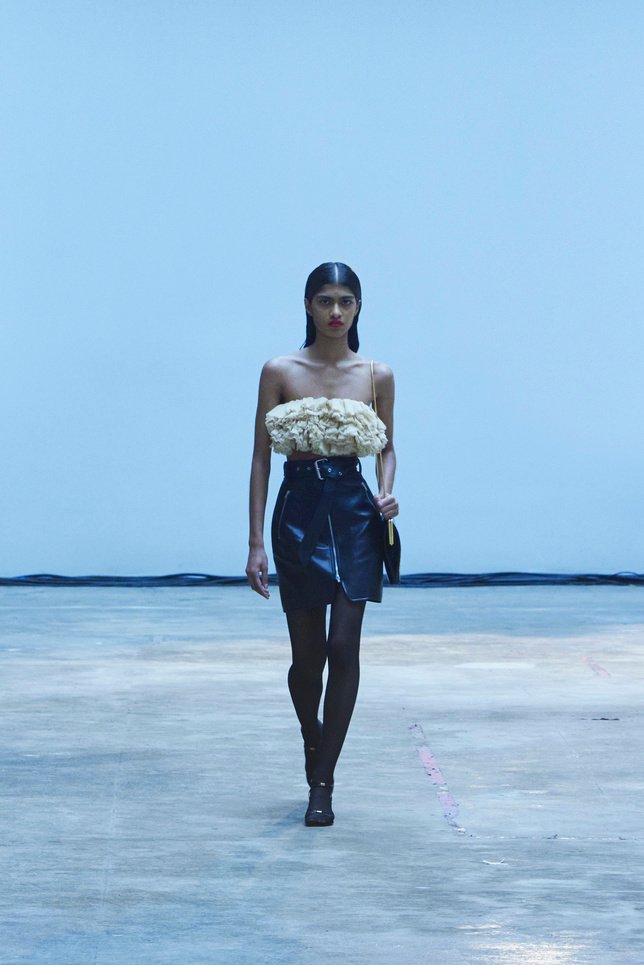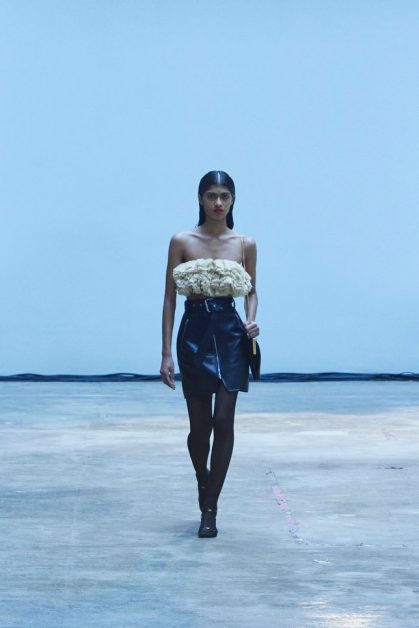 If you are a fan of joyful colors and modern looks, take inspiration from this look from Versace. Wear baggy leather leggings and team them with a crop top. Or the dazzling element will be the long red coat.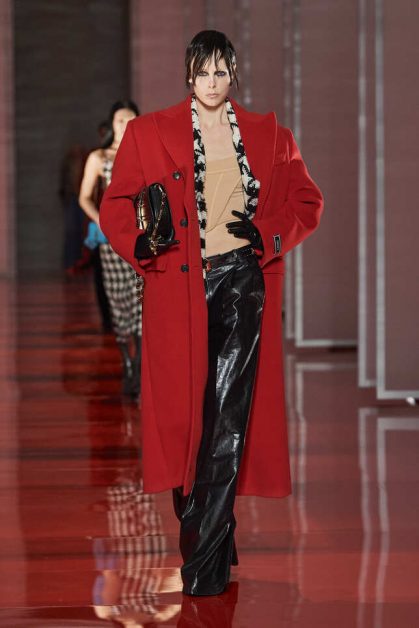 This look from Hermès features a skinny brown leather jumpsuit design. Pair with high socks.