The swimming pool at home can be one of the most beautiful decorating ideas for the backyard of the house, and the swimming pool lighting ideas at home have many advantages that give your outdoor space a more enjoyable time from day to night.
With a range of ways to illuminate the pool at home in your yard or garden, you can create a dynamic area in your home full of charm and luxury, where you can enjoy nights out in the open air.
In this report, we present to you 3 ideas for lighting the pool at home, dazzling your guests, and adding vitality to your patio or outdoor garden.
#1 flame pots
Pool lighting ideas at home, a great way to make an impact with the pool at home is to frame it with fire bowls or flames, that enhance the experience of swimming in your pool, where the flickering flames cast a magical light on the surface of the water on hot summer nights.
And on cold winter days, fire bowls will add warmth to your outdoor patio, when gathering with friends and family at night outdoors.
#2 Lighting the path parallel to the swimming pool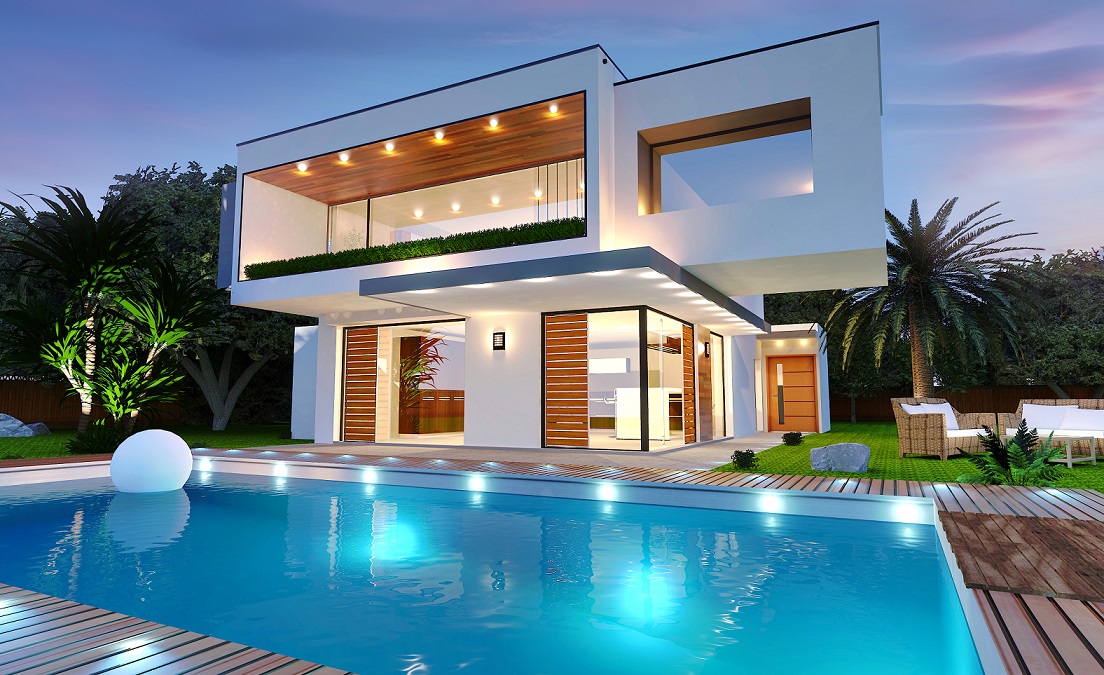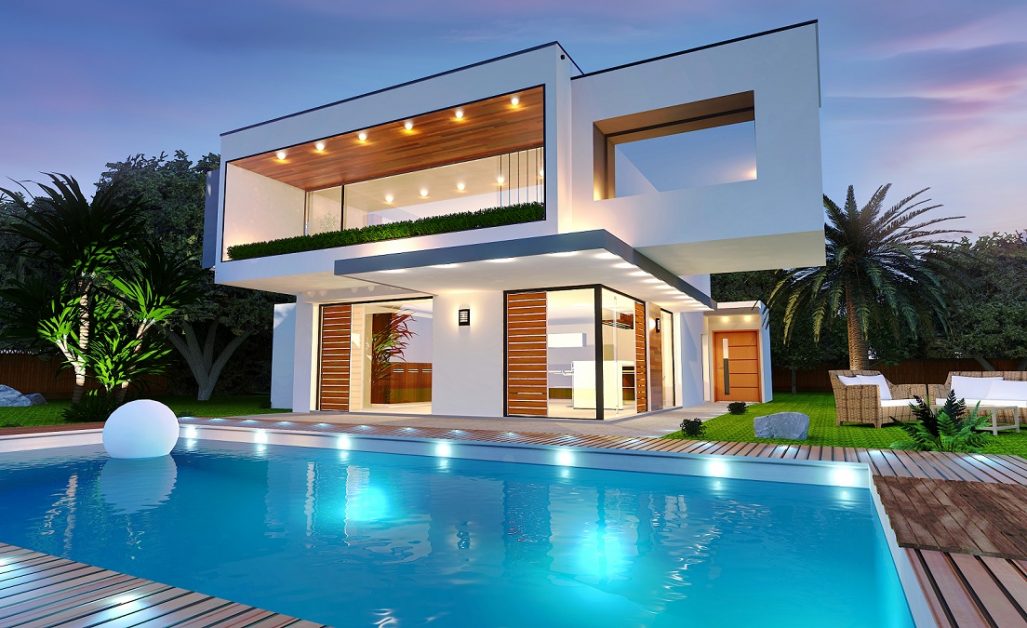 Your safety and the safety of your family are a priority when commuting to and from the pool in your home, which means you need enough light to know your destination to avoid falling into it.
So, the elegant solution here is to install a row of recessed flood lights, to give your pool more modernity and distinction, the large and bright submerged pool light ensures that everyone can see its limits and also allow for a safe late-night swim.
#3 Lighting the trees around the pool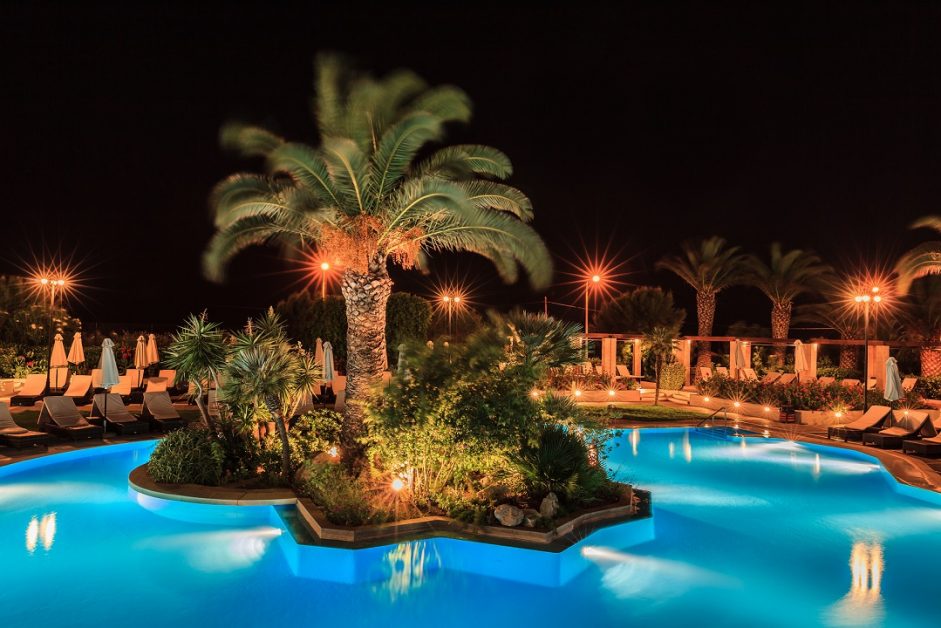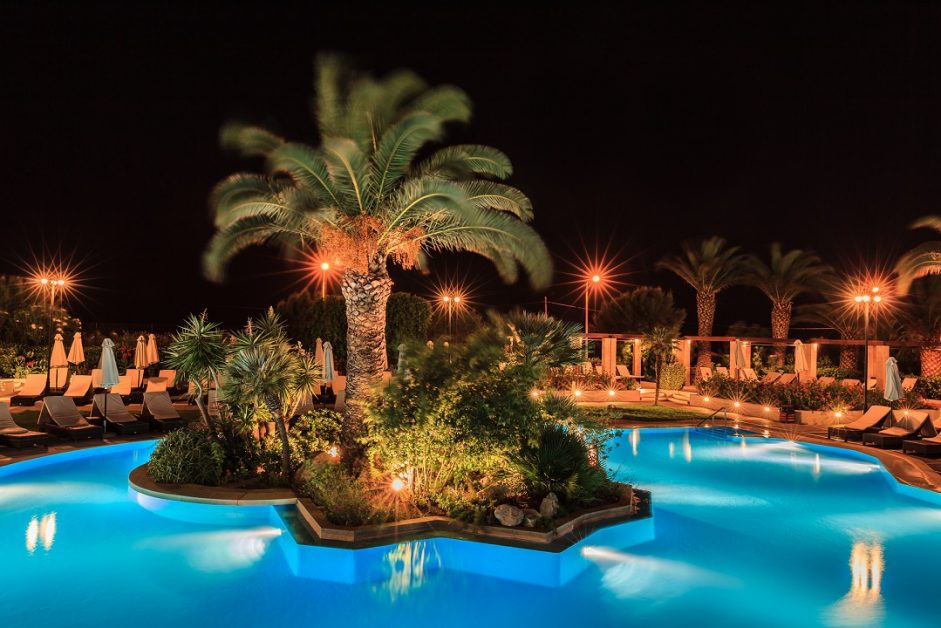 String lights outdoors are one great way to make a space more magical, so we suggest weaving them around poolside trees for a magical view that shimmers from all angles and across the water.
Simple floodlights allow the pool to glow, while elegant wall lamps attached to the exterior of the home add an extra boost of lighting and complement the contemporary ambiance of the pool design.