The bohemian style trend is making a strong comeback, featuring prominently in ready-to-wear fashion collections for Fall 2023. Global brands have focused on dresses adorned with distinctive patterns and designed with varying lengths. Check out our selections and follow our tips to choose the right style for your body shape.
Bohemian Fall Dresses for Tall Women: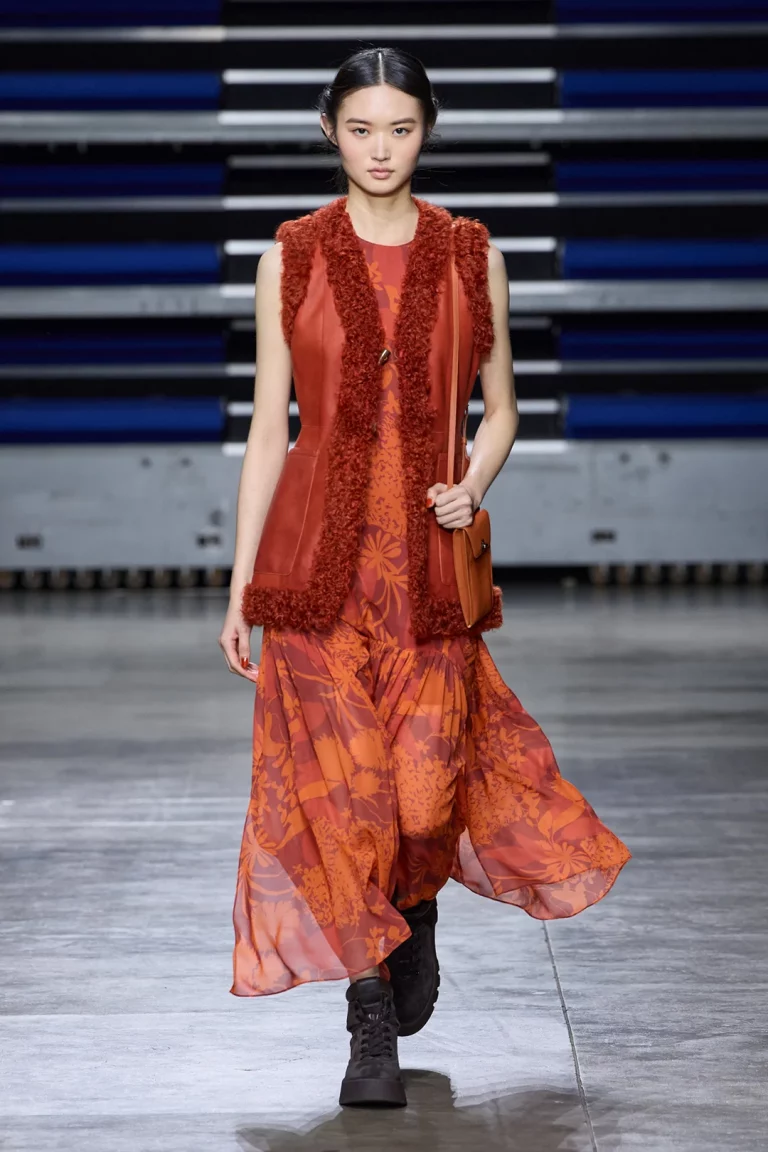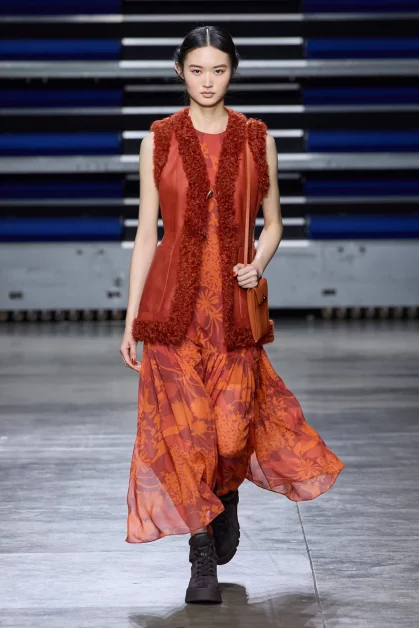 It seems that the Midi Dresses trend will continue into the new season, particularly suitable for tall women. Akris introduced a standout sleeveless dress in warm autumn colors, paired with a sleeveless jacket in the same color adorned with fur on the edges. Style it like a model with an orange shoulder bag and mid-length black boots.
Bohemian Fall Dresses for Slim Women: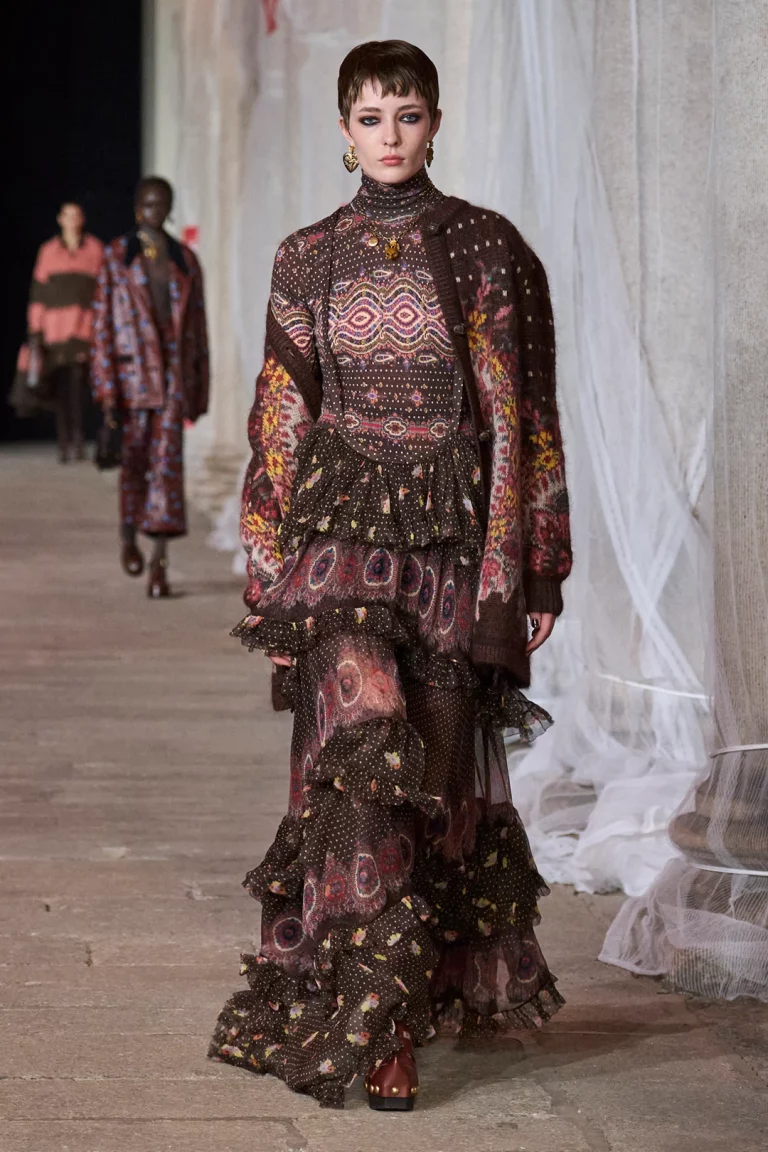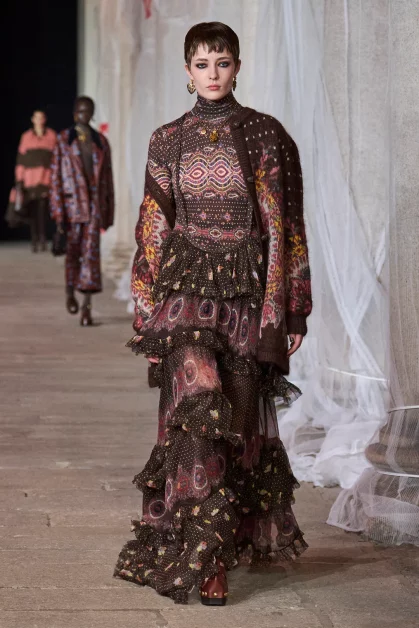 Slim women can benefit from bohemian patterned dresses, especially those with busy and contrasting prints, designed in layered fashion, like the long dress with a high neckline and long sleeves from the Etro collection. Coordinate it with a wool cardigan in the same color and print and complete the look with brown boots and a trendy brown bag.
Bohemian Fall Dresses for Short Women: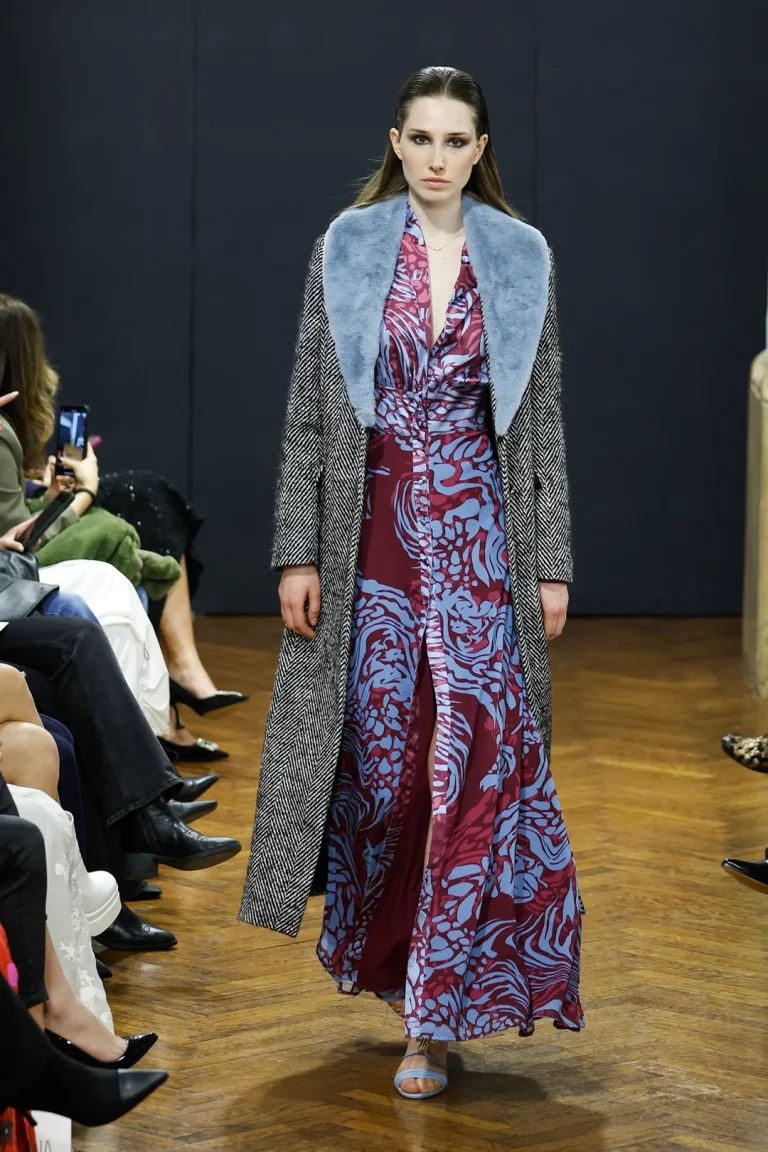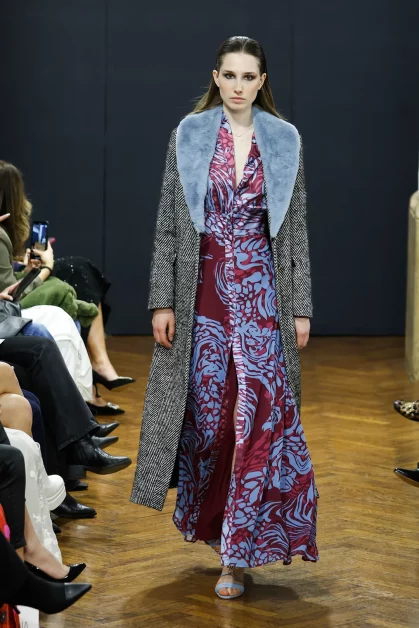 Add some height and show off your legs with shirt-style dresses that open in the front, featuring long chest slits. Try the long burgundy dress adorned with blue accents from the Fracomina collection. Pair it with long burgundy boots and a light blue denim jacket. Carry a medium-sized shoulder bag to complete the look.
Fall Dresses that Conceal a Prominent Belly: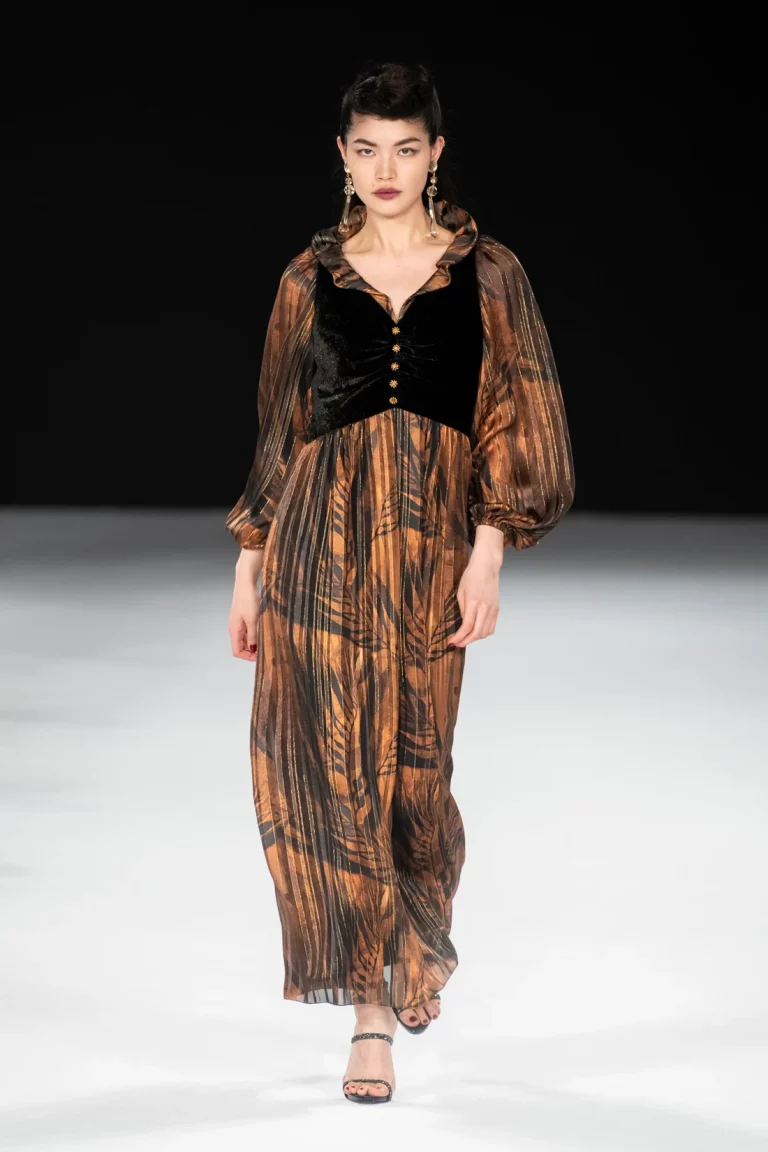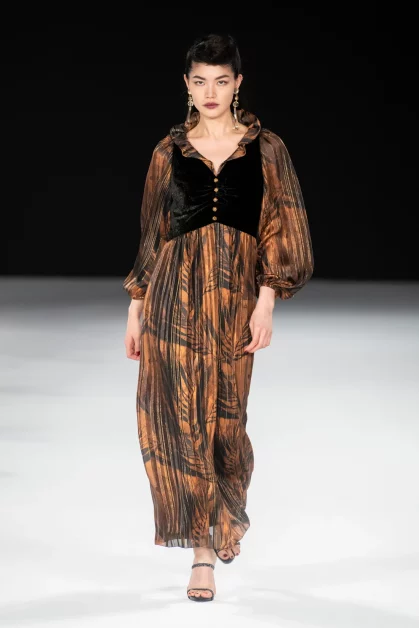 This fall, wide dresses with a high waist are in vogue, making them perfect for those looking to conceal a protruding belly. Spotted at Jun Ashida, a light brown dress patterned with black accents, designed with a black velvet top and puffy fashion sleeves. Pair it with long black boots and a black or warm camel shoulder bag.
Bohemian Fall Dresses for Hourglass Figures: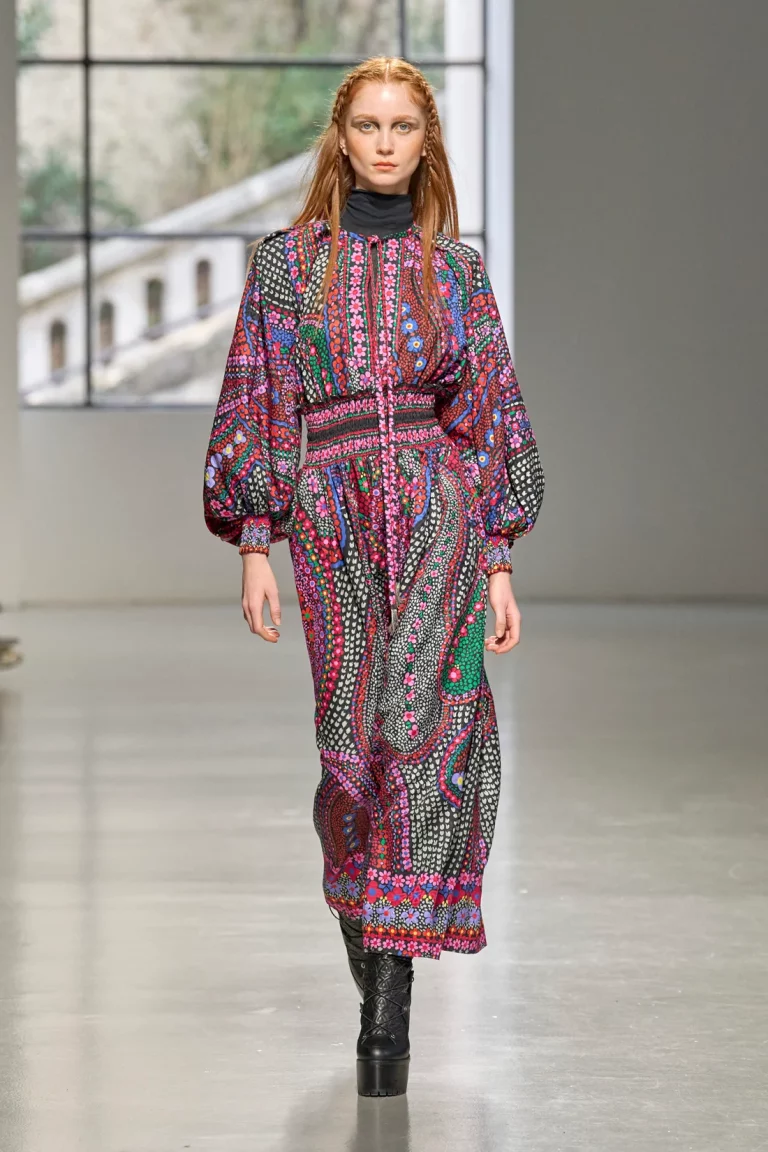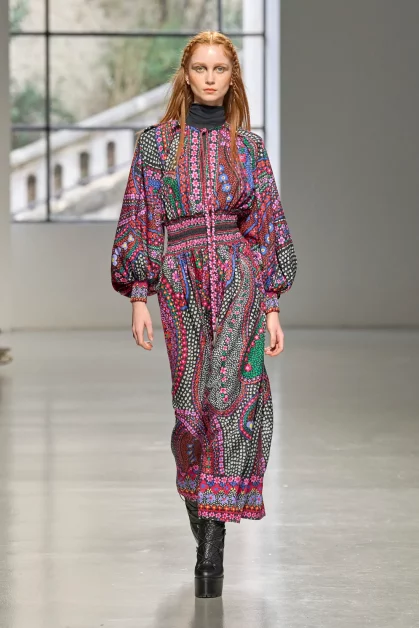 Dresses designed with defined waists, resembling corsets, are a prominent trend for Fall 2023. Leonard Paris presented a midi dress embellished with small colorful flowers and designed with puffy sleeves. This style is ideal for those with hourglass figures. Pair it with black boots and a light pink bag.
Bohemian Fall Dresses for Apple-Shaped Figures: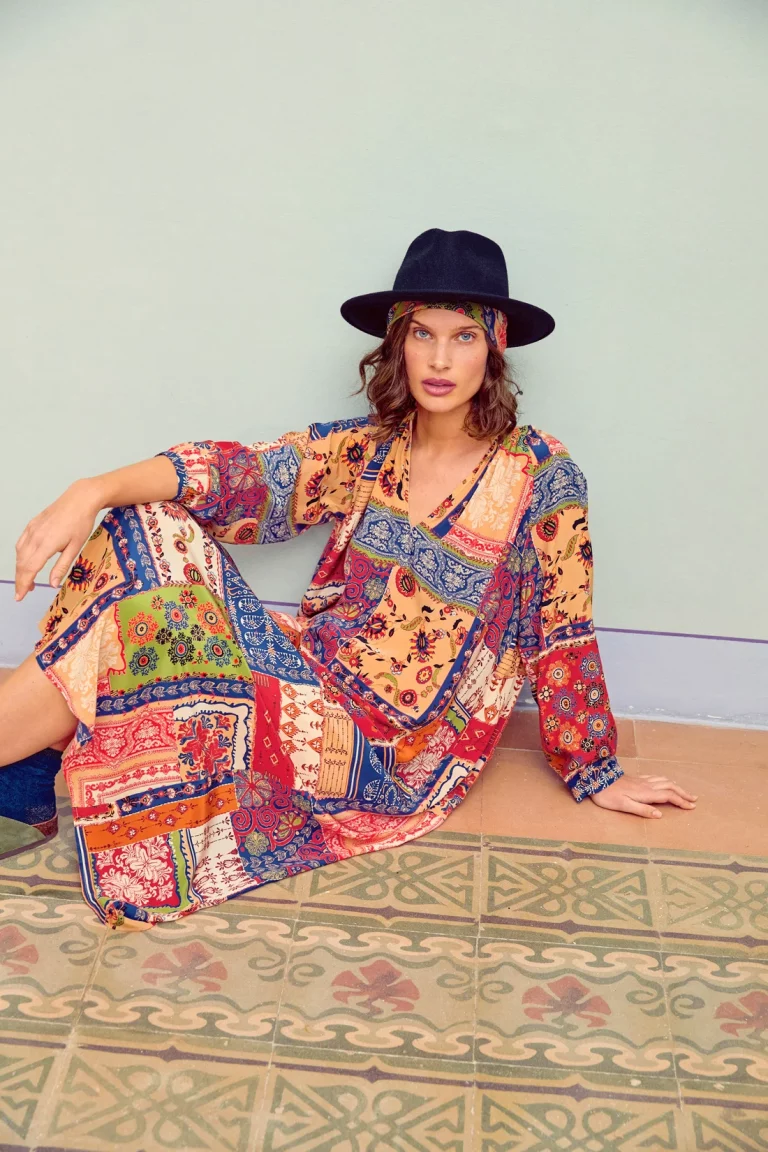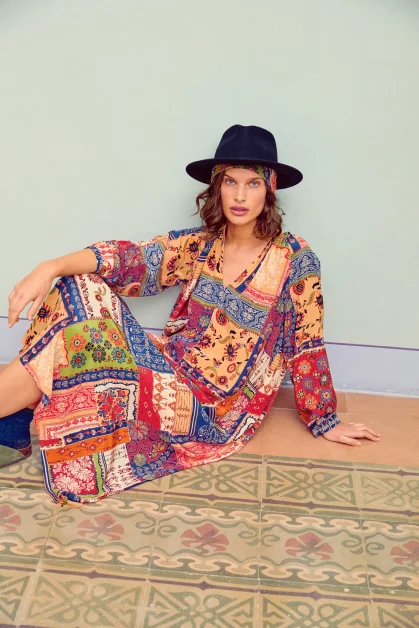 Women with apple-shaped bodies should look for dresses that slim down the chest area. Adopt the trend of wide dresses with a V-neckline, such as the brightly colored printed dress by Momoni. Coordinate it with royal blue shoes and a handbag.