Why not give your nails an out-of-this-world upgrade? Transparency is the latest craze in nail trends, and it's not just about the polish anymore. While delicate floral patterns and soft pastel shades may embody the spirit of spring, alien nails are the sought-after style this season that are far from boring.
The term "nailien" was coined by celebrity manicurist Tom Bachik, who is also responsible for the popular lip gloss nails trend. The futuristic mani involves a cosmic base of almost invisible chrome polish, followed by a set of acrylic nail extensions that form transparent tips. The result is a mesmerizing, avant-garde manicure that is both minimalistic and experimental. Anne Hathaway was Bachik's inspiration for this look, having rocked a set of these fly nails at Versace's Fall 2023 show in Los Angeles last week.
Hunter Schafer from Euphoria is another celebrity who has joined the see-through manicure movement. At the 2023 Vanity Fair Oscars after-party, she paired her viral ensemble with a set of extraterrestrial clear nail, featuring gel bubble accents on each finger that are noticeable up close. Soji Nail, known for their surreal, sculptural translucent nail sets, created Schafer's otherworldly manicure. You might have spotted their work on the fingers of stars like Kylie Jenner, Kim Kardashian, and Christina Aguilera in editorial campaigns.
Can't decide on a color for your next nail appointment? Why not try a nailien mani instead? Start with the glassy base and let your creativity flow from there. While Bachik's method produces a specific look, there are several ways to approach a translucent manicure if you're willing to try this trend. We've compiled five interpretations of the clear nail trend below for you to share with your manicurist at your next appointment.
Sparkling Rhinestones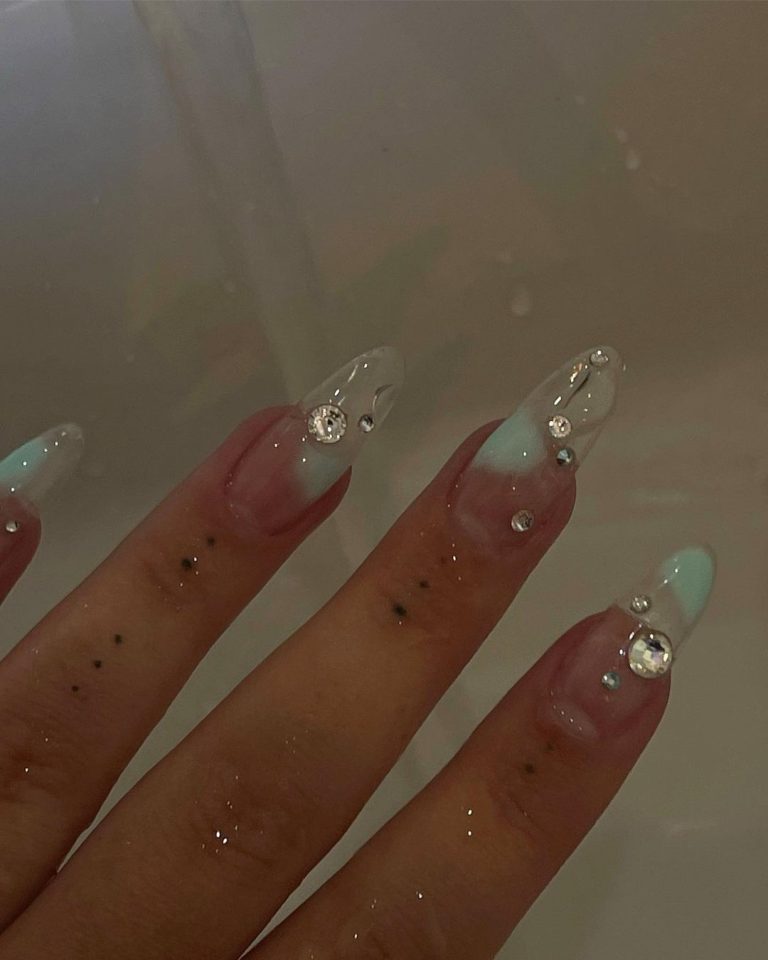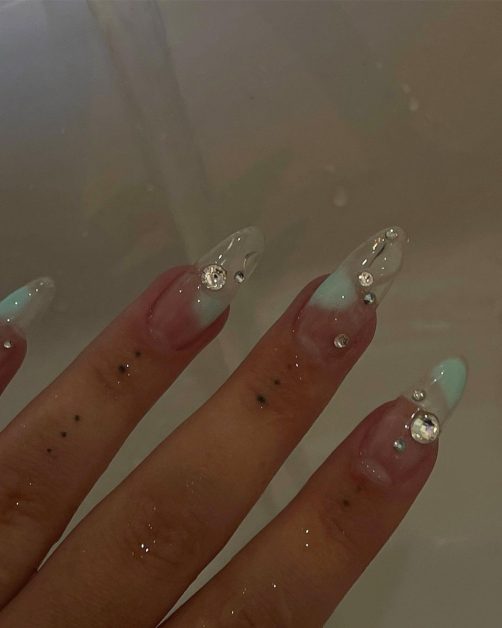 Add some glitz and glam to your nails with rhinestones and a touch of abstract polish art. Elevate your see-through mani with a pop of color and shine.
French Mani Reimagined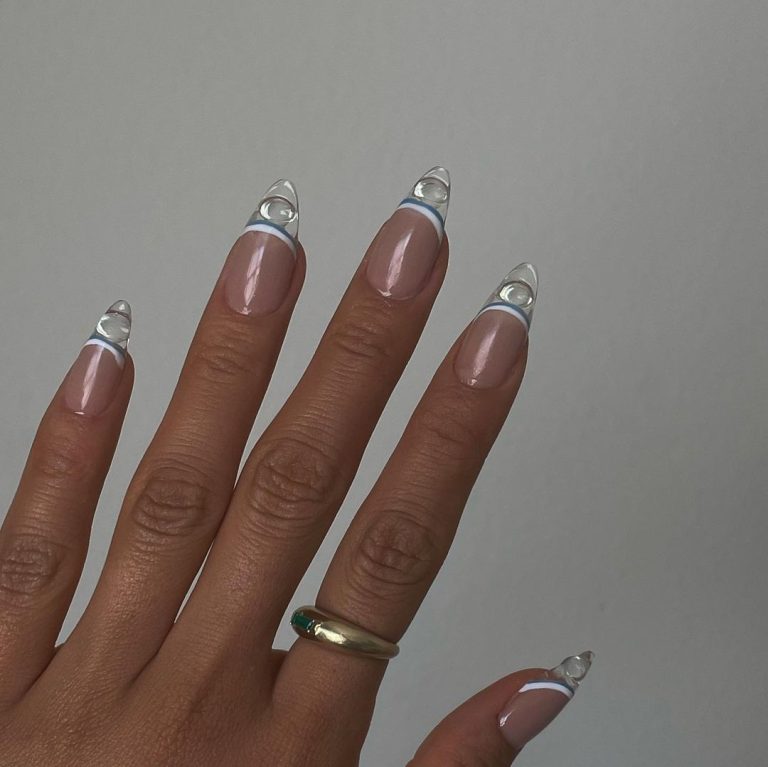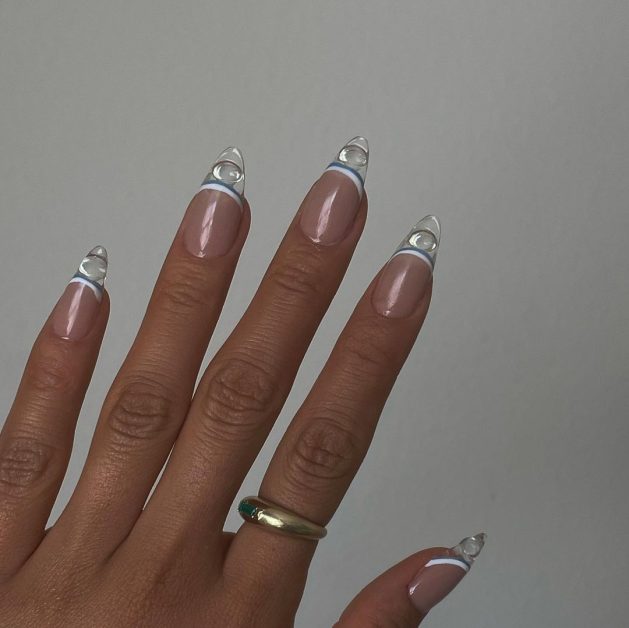 Transform the classic French manicure with a modern twist by adding bubble gel accents to double-lined tips. This variation, inspired by Hunter Schafer, is a must-try for those who love the traditional look.
Darker Shades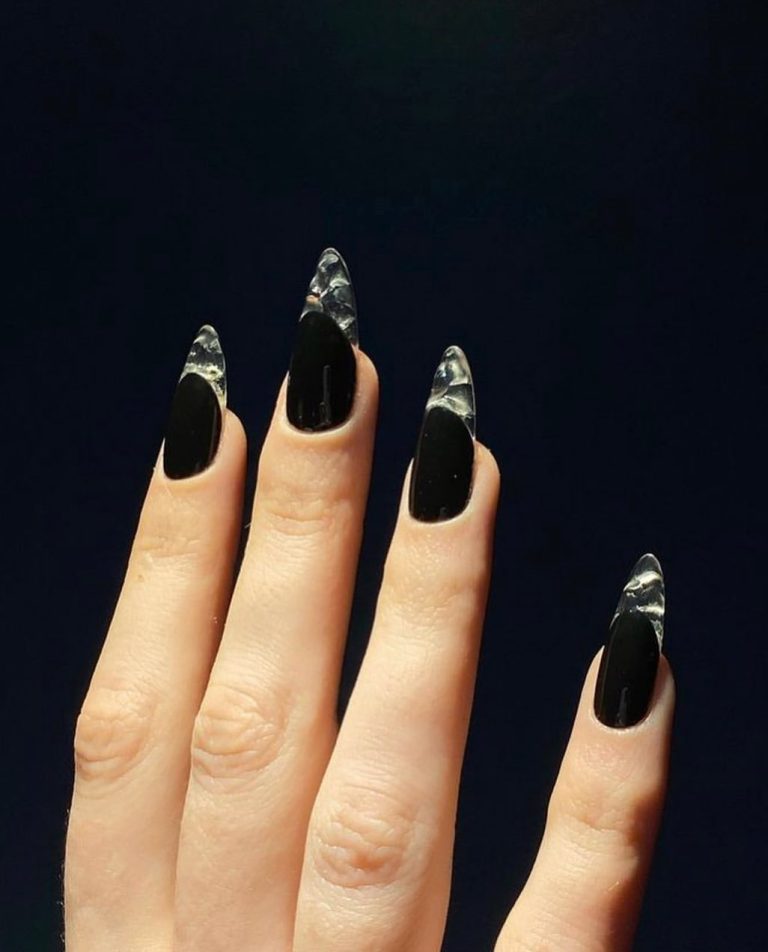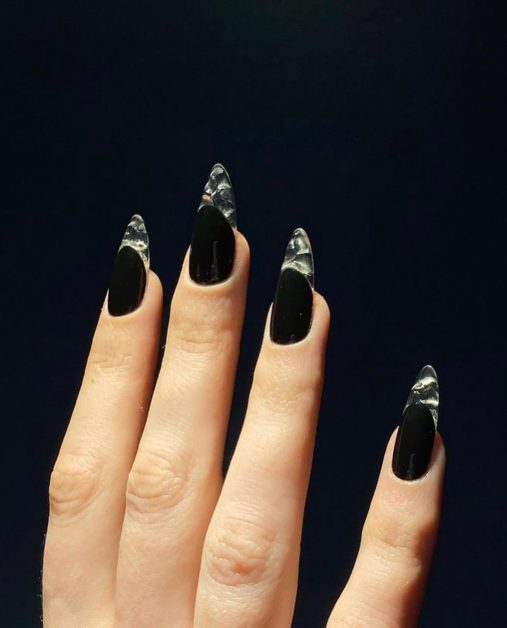 Contrast your translucent nails with a glassy mosaic accent. Add a touch of space-age glam to your manicure by pairing your see-through base with a deep, dark polish.
Bubble Jewels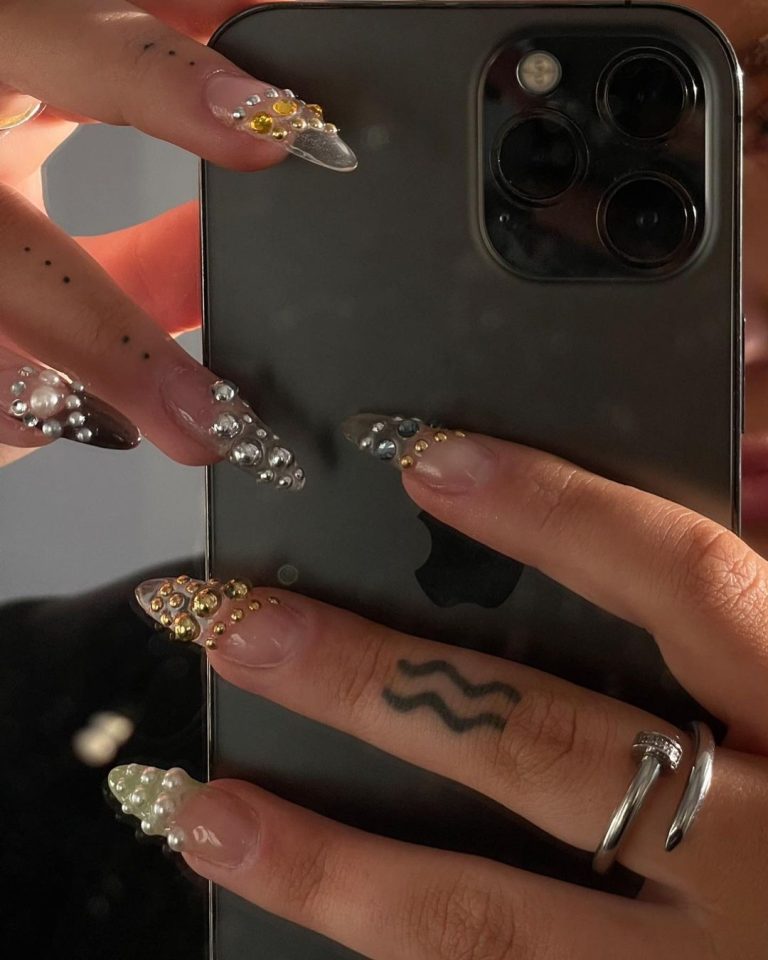 Bedazzle your nails with a combination of silver, gold, or pearl bubble jewels. Play around with different sizes of gems for added depth and dimension to your interstellar set.
Polka-Dot Party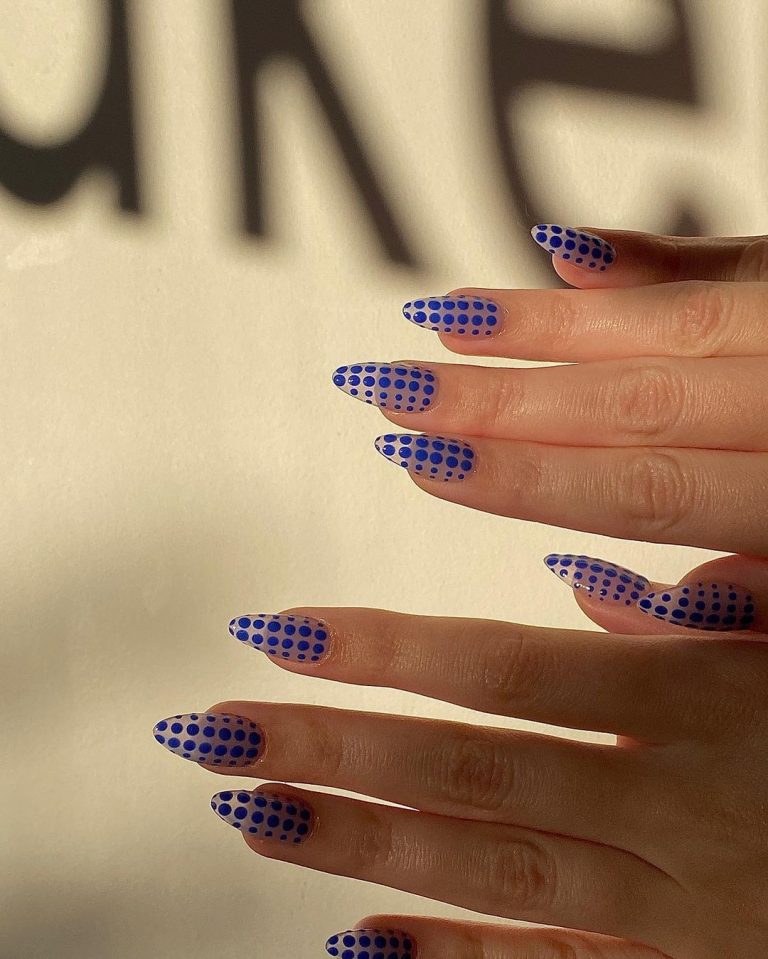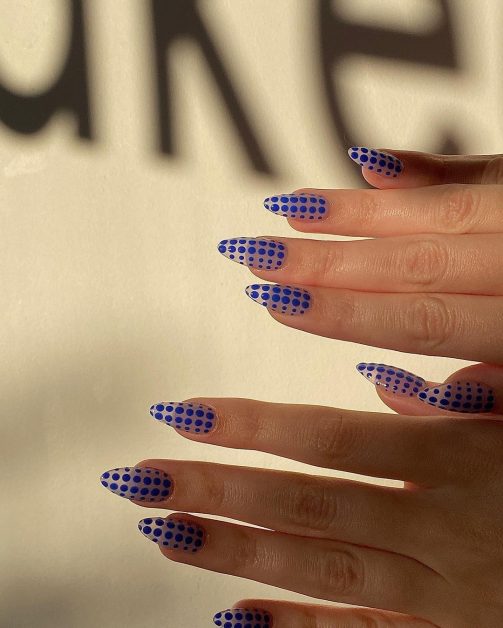 Create a fun, extraterrestrial texture to your manicure with polka-dot designs on each nail. Add a playful pop of color to your clear nails for a touch of cosmic fun.