The Bedding is the perfect place to rest and relax, and there is nothing more beautiful than spending a relaxing time full of warmth, starting with the wonderful and beloved season for many of us.
From replacing the bright, cheerful, and soft summer colors for the bedroom furniture and furnishings, such as pastel shades such as pink, lilac, white and blue, to moving to warm colors such as orange, brown, burgundy, and other shades of the wonderful autumn season, many stay-at-home parents like to make some renovations in their bedrooms, especially regarding bedding.
To prepare you for the colder weather, in this report, we've rounded up some ideas for creating a cozy fall bedding scheme for a more elegant season.
Initial general advice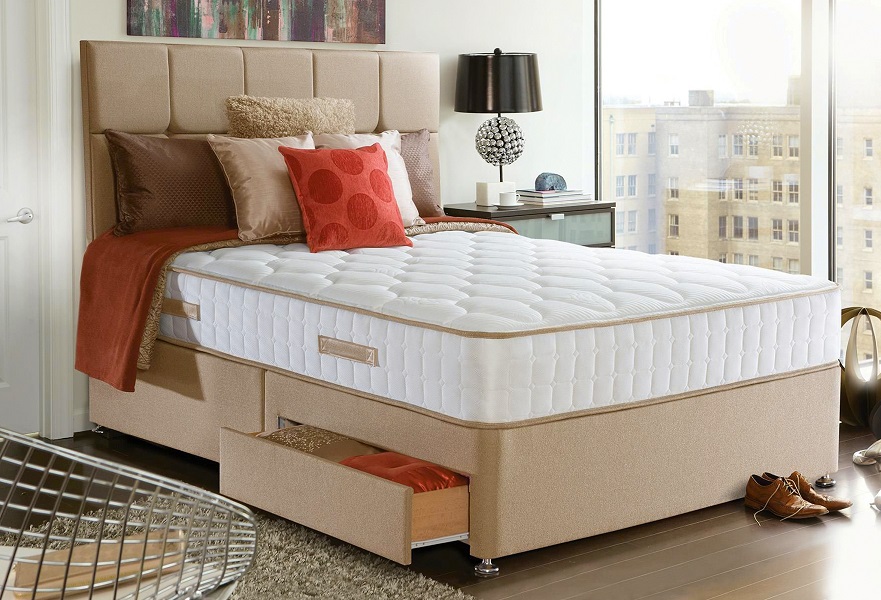 Before making a fall bedding update, it's important to know that a good mattress is the foundation of any good bedding scheme, so make sure you choose the one that works best for it.
Interior design experts say the memory foam gel mattress helps regulate your body temperature and keeps you warmer for longer.
Mattresses made from natural materials such as cotton, wool, and coir are also suitable for temperature regulation.
Changing the colors and patterns of the bed linen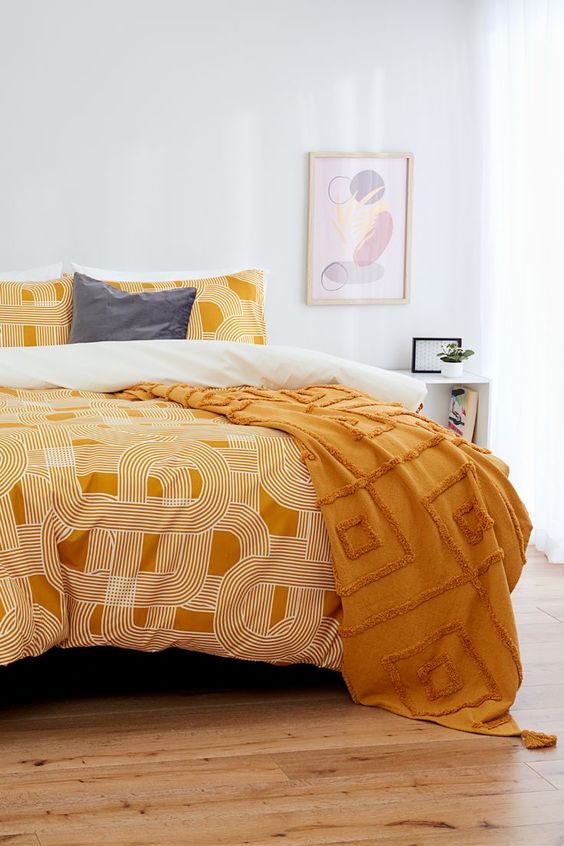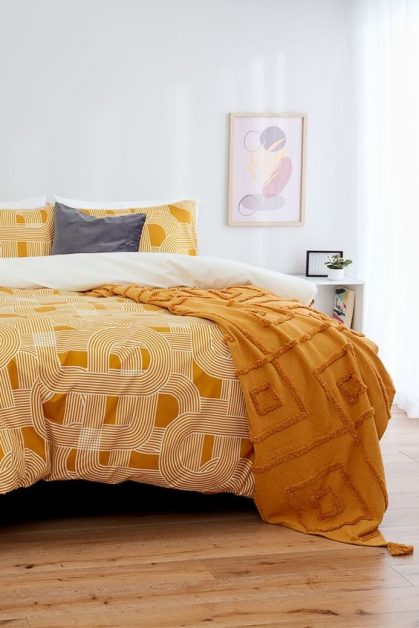 Autumn is the time to move away from pastel colors and use some of the warmer, deeper shades.
One idea for autumn bedding is to choose warm colors for bed linen such as rusty orange, vanilla, and chestnut.
Look outside your window and let nature inspire you by focusing on burgundy tones reminiscent of fallen leaves and chocolate and caramel, earth and woody tones, for plain sheets and linens and paired with patterned pillows and blankets like leaves or checkers in caramel, burgundy, and orange.
Mixing fabrics and materials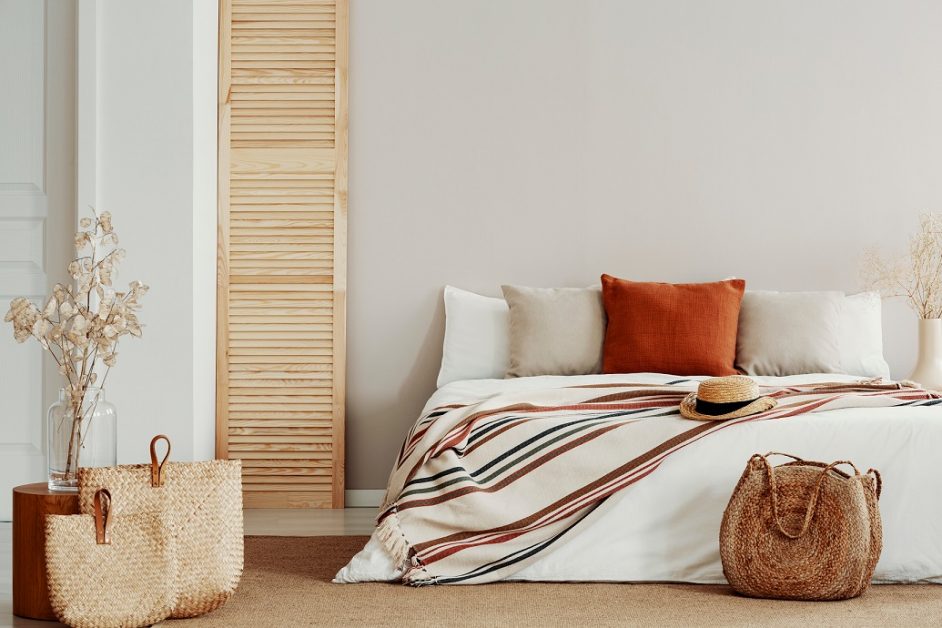 Suppose your bed is already decorated with a simple comforter set. In that case, you can give it an instant upgrade by adding some plaid pillows in fall colors like orange or brown, a motif that creates the perfect cozy ambiance to snuggle in when the nights get cooler.
You can also add extra depth to your bed by layering fabrics like a cotton bedding set covered with linen bedding, a soft throw blanket, and some contrasting pillows, to create the perfect warm and cozy fall furniture piece.
Bed headboard update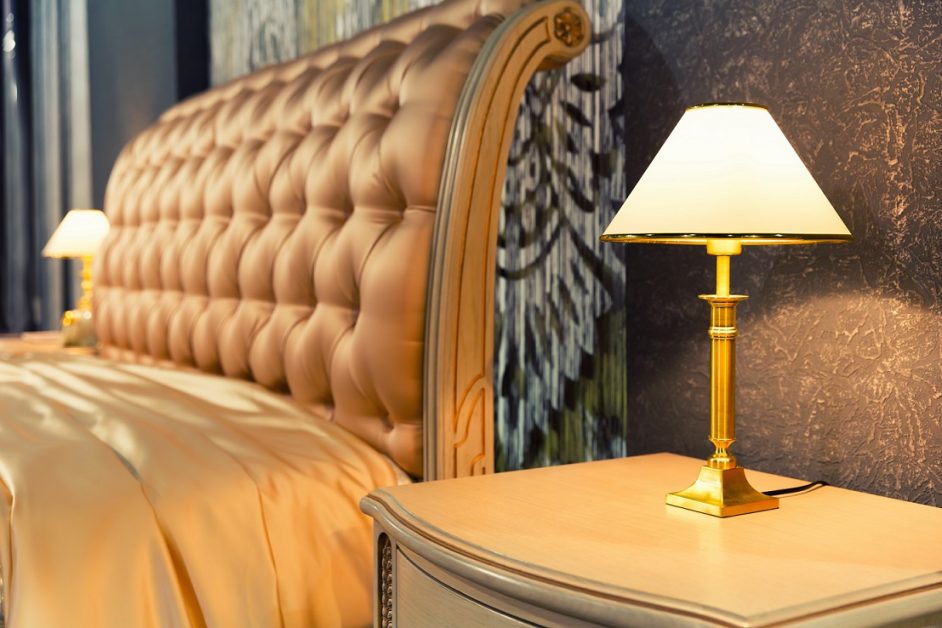 When you change your bedroom bed for fall, its headboard is another important element that can be updated with its fabric and color, to add an elegant style to your personal space.
For headboard update ideas for your bed, opt for a wood accent headboard to add a touch of natural and rustic beauty or a traditional-style upholstered back in fall colors, for extra warmth and comfort.
Autumn bed quilt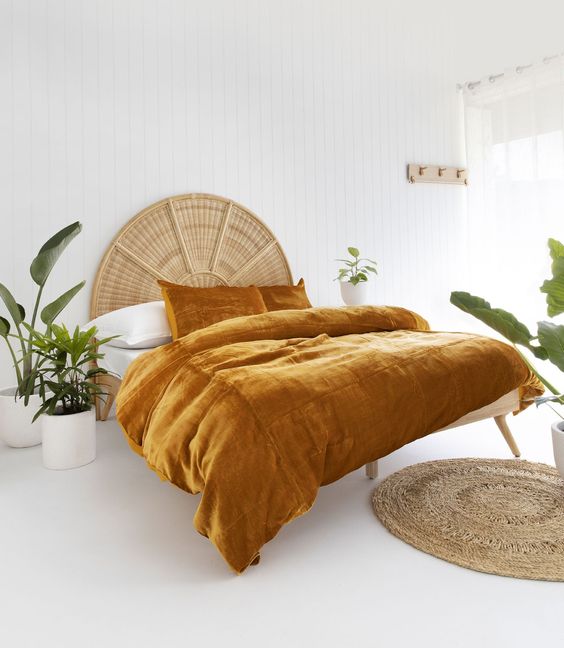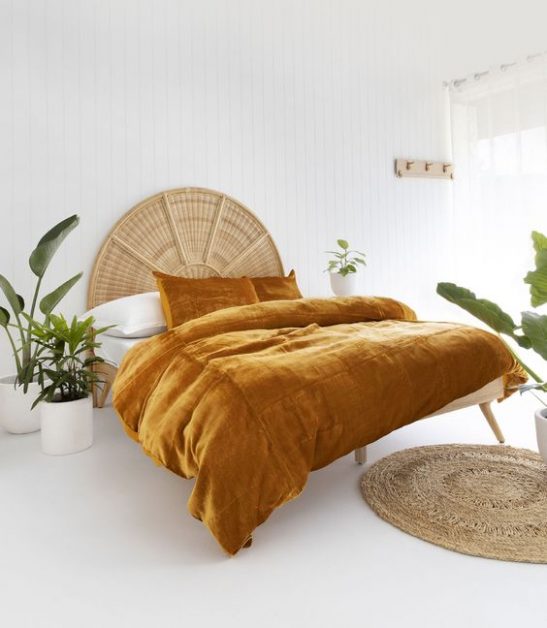 Fall bedding needs luxurious textiles, such as chenille and velvet, by choosing a gorgeous plush comforter in autumnal seasonal colors such as brown or orange or an earthy color that sets a calming tone for your bed.
You can also choose a terracotta or terracotta linen quilt, either plain or embossed with leaves, roses, pumpkins, or pumpkins.