Many women are interested in preparing for fall, by decorating their homes with special decorations for this wonderful and beloved season.
The bathroom is often not the first place that you might think about preparing for a particular season of the year, but what many people may not know is that, like the rest of the rooms in the house, it must be taken care of and decorated with autumn decorations, as this step can help create The perfect fall retreat for warm baths and relaxation.
Towels in warm colors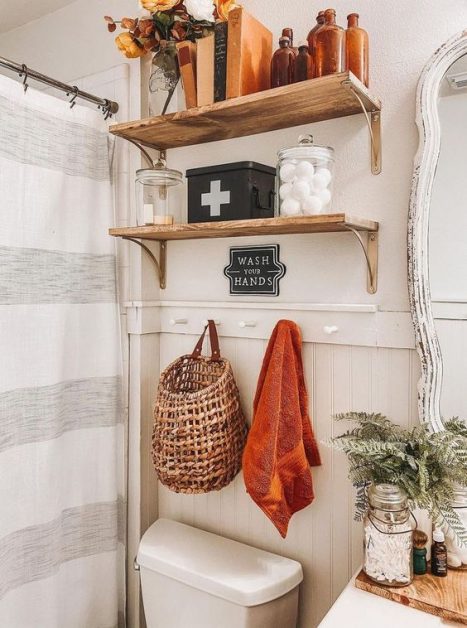 One of the easiest and most beautiful fall restroom decorations is buying or adding towels and sheets that pair with seasonal colors like orange, brown, and burgundy.
Hence, for example, replacing a neutral-colored hand or bath towel with a deeper color that suits the cool autumn atmosphere, is a simple way to spice up your restroom in the warm season.
plants in the bath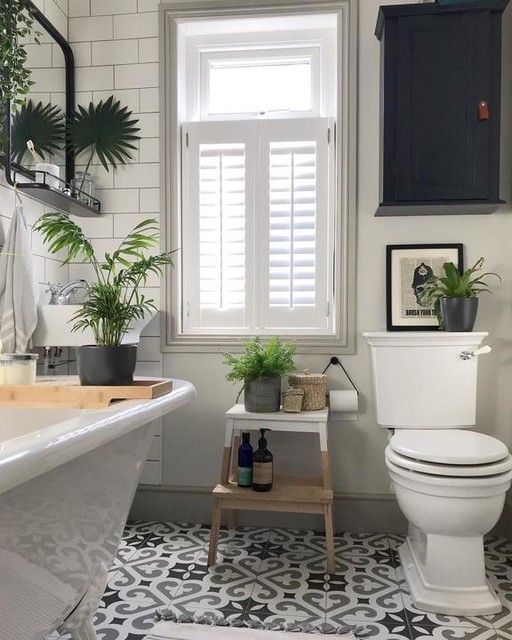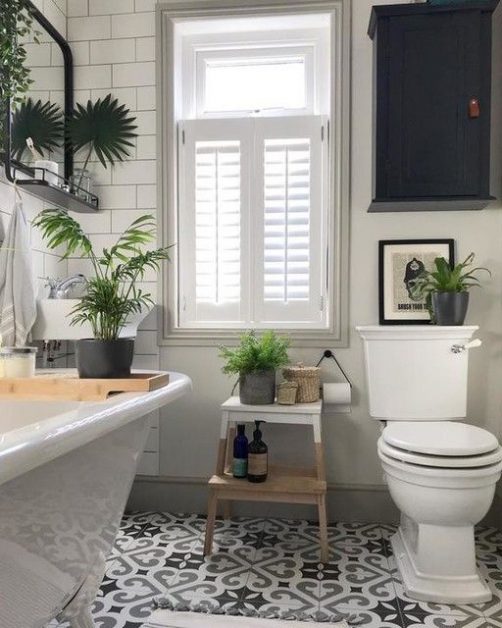 Decorating with plants is useful in the restroom, adding several of them to your bathroom, and also choosing pots in fall colors such as warm terracotta, black, chocolate brown, and burnt orange, to help evoke the seasonal spirit of autumn.
Warm color walls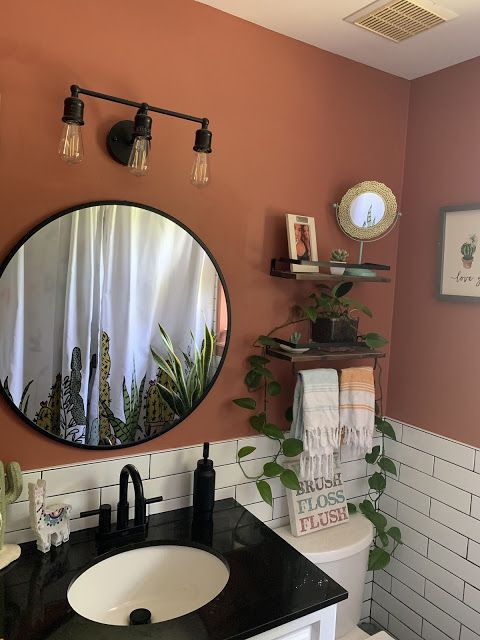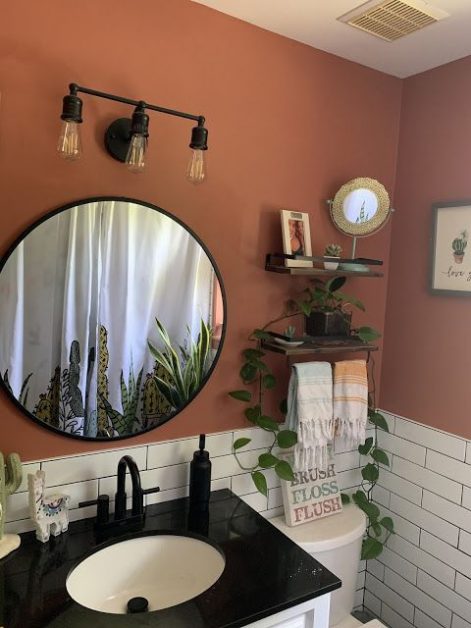 If you have been thinking about updating your bathroom for a long time, then fall is perfect for this wonderful and refreshing move as well.
To prepare your bathroom for winter, paint its walls in shades of brick and terracotta, burgundy or earthy orange, to make the space more attractive and seasonal.
Festive autumnal wreath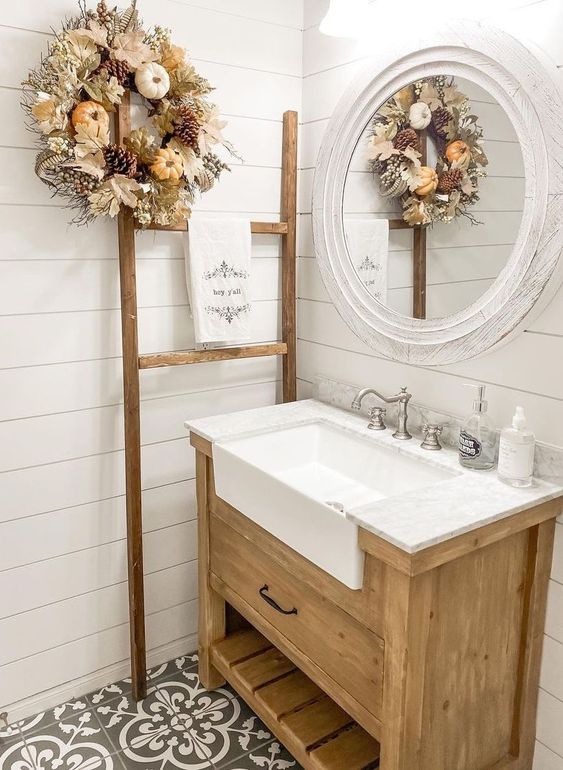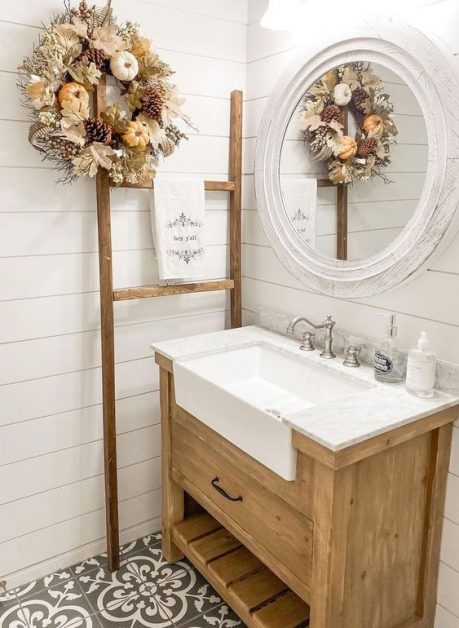 When adorning your bathroom in the fall, wall ideas are a great way to add temporary fall décor to your space without changing its look, by decorating one of its empty walls with a wreath-inspired wreath idea made of brown and orange foliage, for a personal touch that can be moved in around the house year after year.
Wallpaper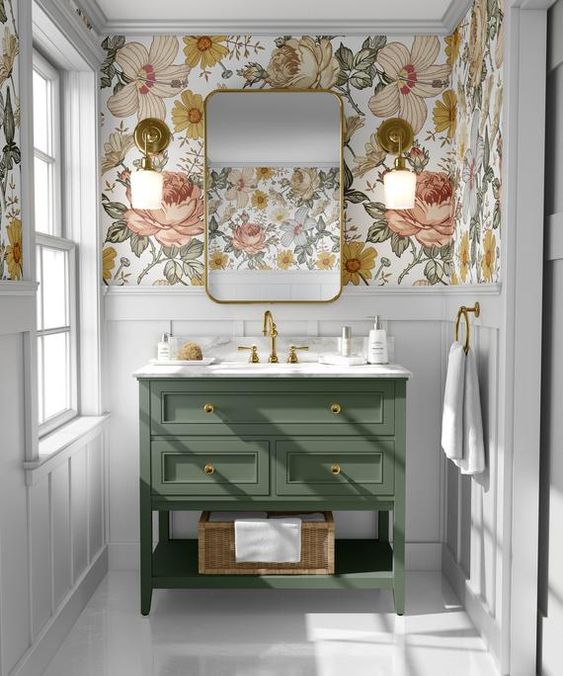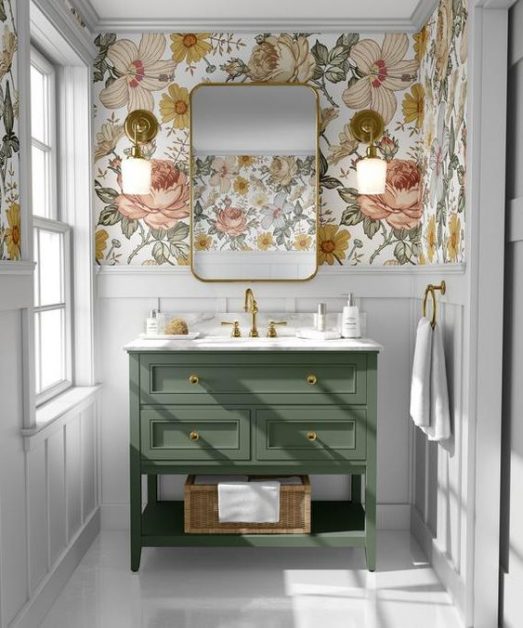 Decorate your bathroom with floral wallpaper in natural colors, a great way to bring an autumnal feel to the bathroom with simplicity and flair.
autumn rug
Adding a rug in one of the fall palette colors of warm browns, rich oranges, vibrant reds or golden yellows can enhance the autumnal scheme of your bathroom, but change it, according to each season.
dried flowers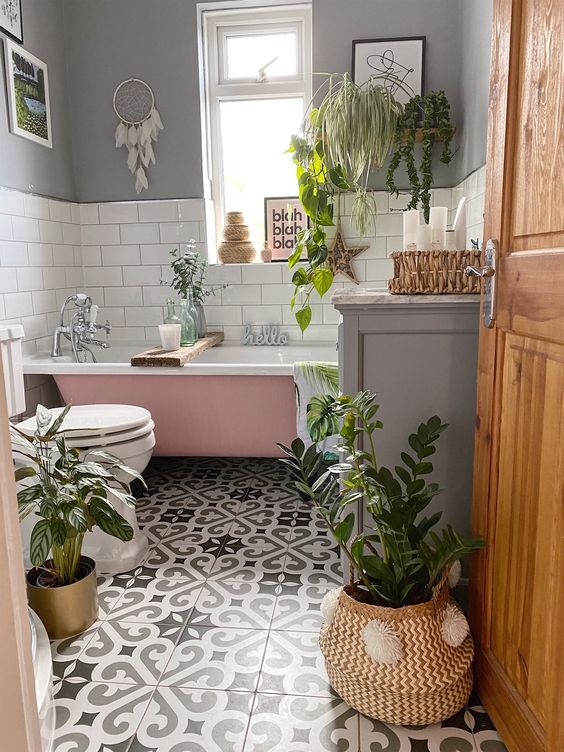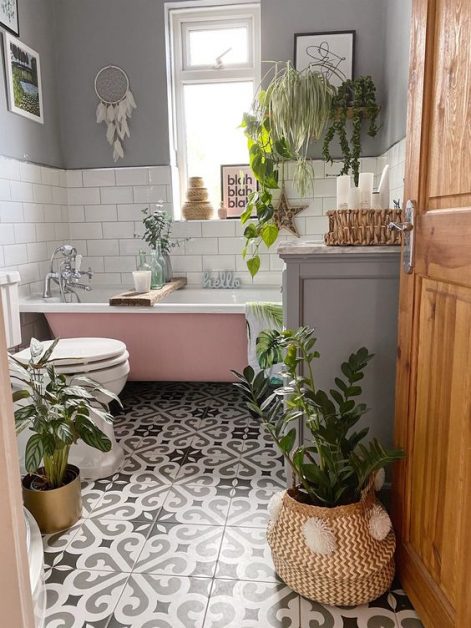 Decorating with dried flowers is a popular way to introduce texture in the fall months and make excellent fall seasonal decorations.
Using natural elements such as leaves, twigs, or dried flowers will help your space feel a lot more fall season, and give you a great sense of luxury.
Candles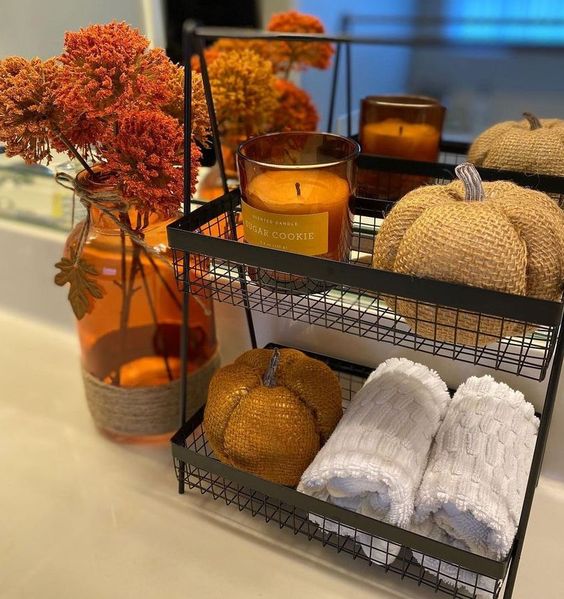 There is no better way to decorate and decorate than with fancy candles, perfumes, and aromatic incense, adding scents like cinnamon or amber to enhance your space and add a touch of "spa-like" luxury.
shower curtains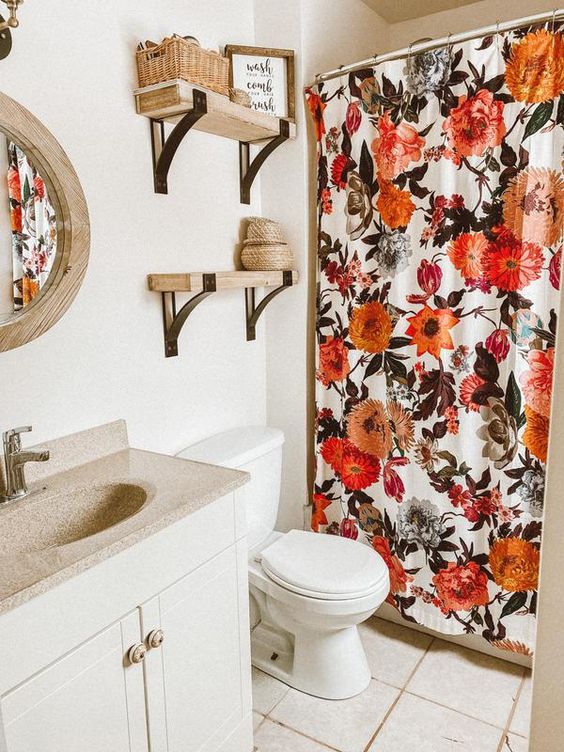 Create a fall focal point with a seasonal shower curtain.
For example, choose a floral shower curtain with fall colors that show the season, such as orange and brick, over pumpkins (the fruit of autumn).