The brands presented in their autumn-winter 2022-2023 collections a lot of striking and elegant leather outfits, and their designs were bold and unique, especially as they were colored in unconventional degrees far from the usual classic patterns.
red suit by Alberto Audenino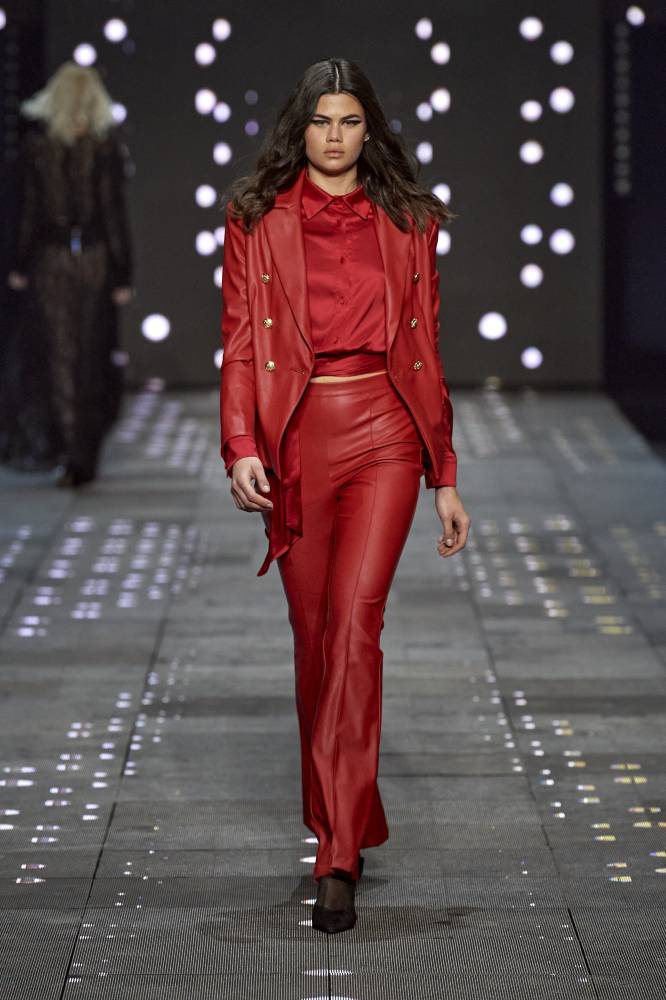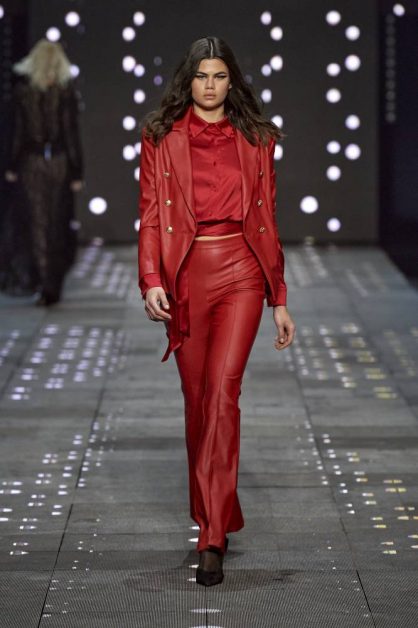 Alberto Audenino presents a modern and comfortable suit made of red leather. The suit comprises pants with a slim fit that expands at the legs, and a jacket with a wide and comfortable fit.
yellow suit by Bouguessa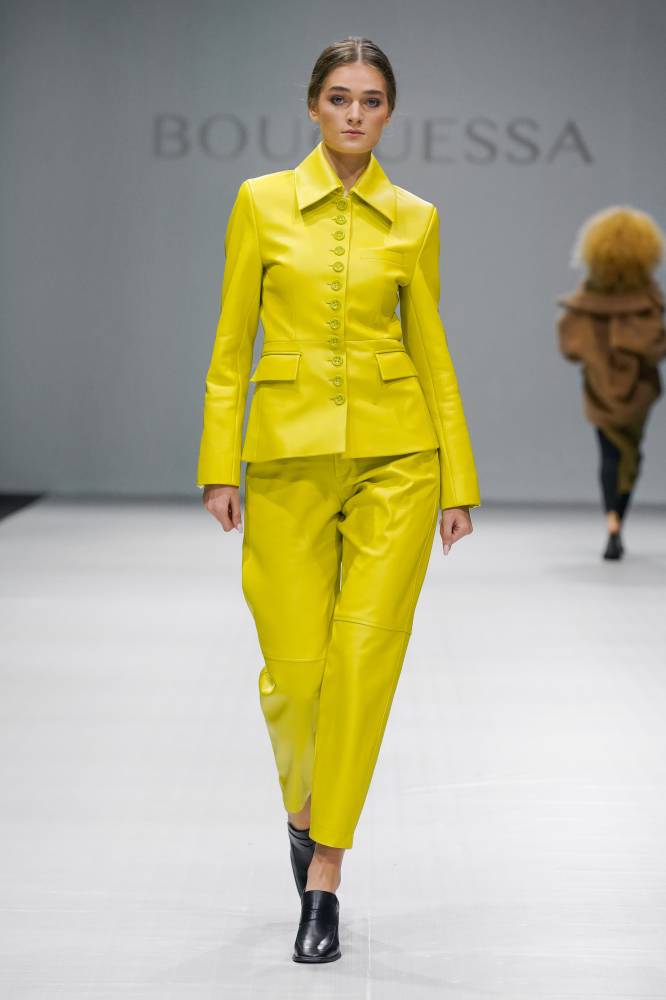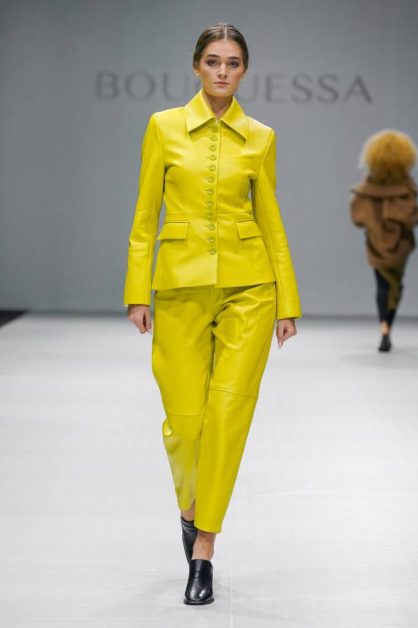 Bouguessa has also chosen to present the suit in a greenish-yellow color. The suit comprises wide-legged trousers that reach the ankles, and a jacket decorated with high-profile buttons.
blue dress by Oscar de la Renta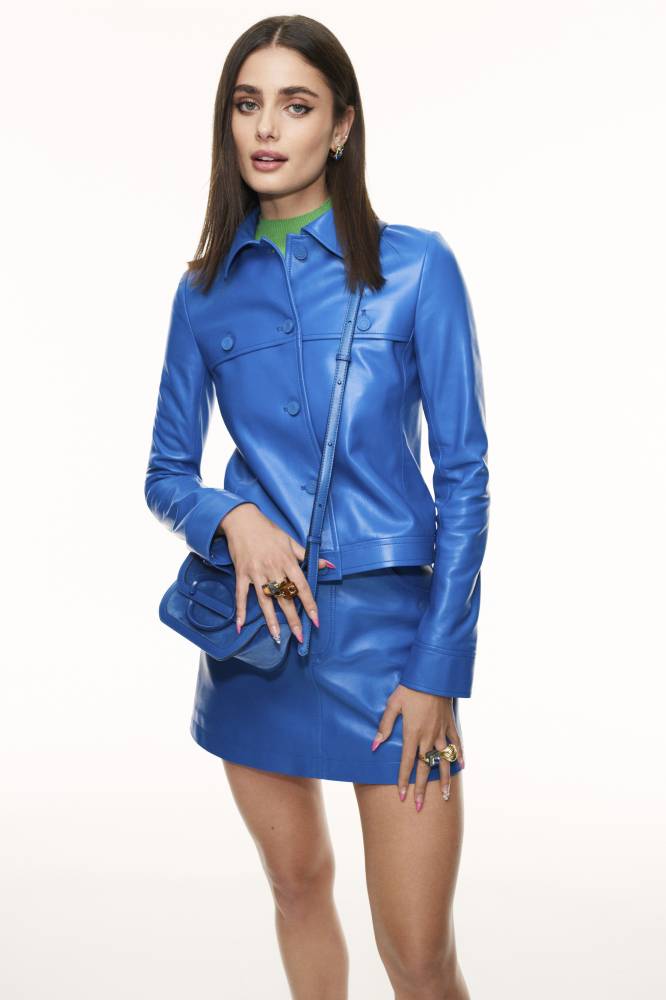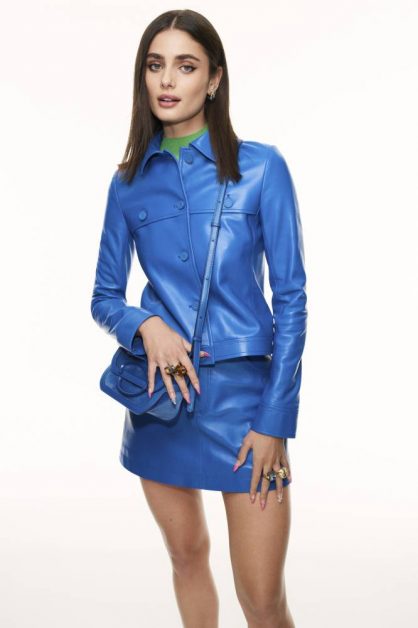 Oscar de la Renta presented a navy blue suit comprising a miniskirt and a short jacket decorated with buttons.
A nude look from Fendi Couture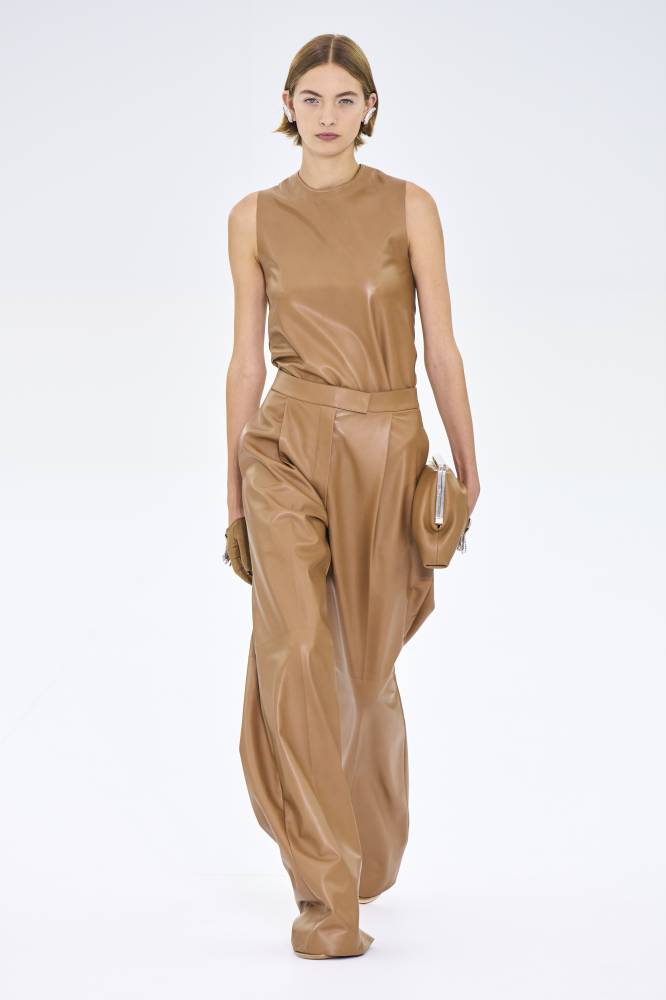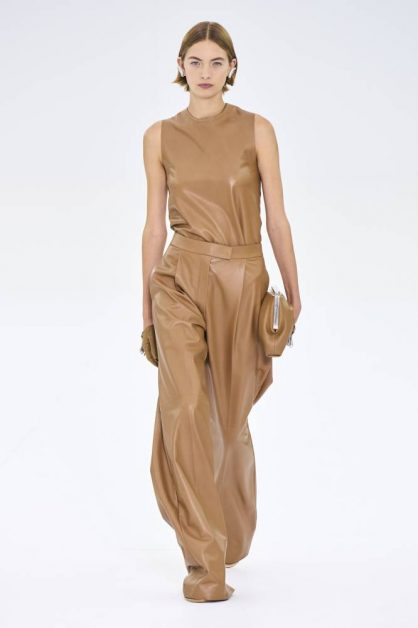 As for the Fendi brand, its haute couture collection has designed a calm nude look comprising loose-fitting pants and a sleeveless top.
Pink jacket by Lili Sarti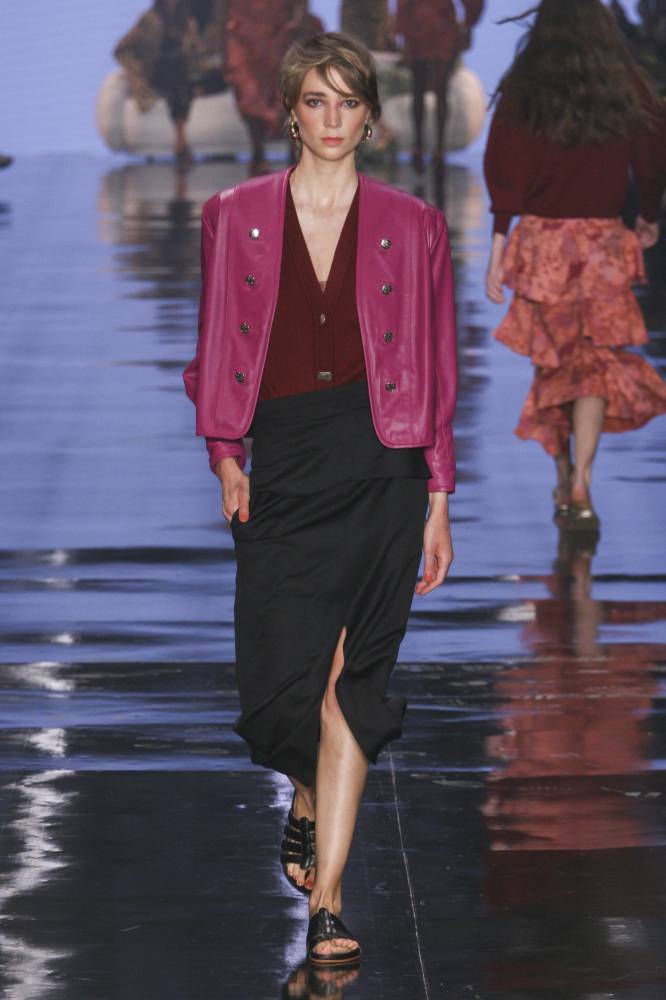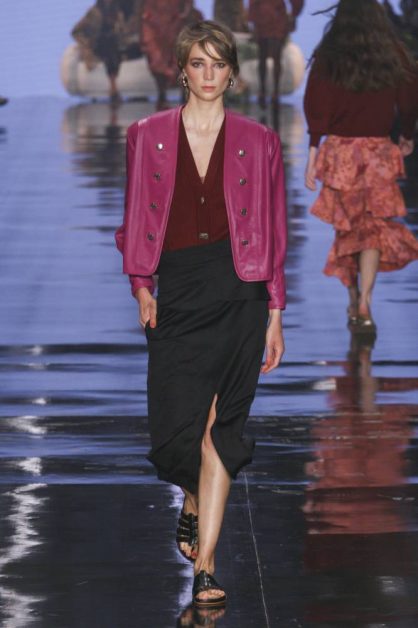 One look that caught our eye at the Fall and Winter 2022-2023 shows was this Lili Sarti leather jacket, which was distinguished by its dark pink color.
Sabrina Persechino's purple tuxedo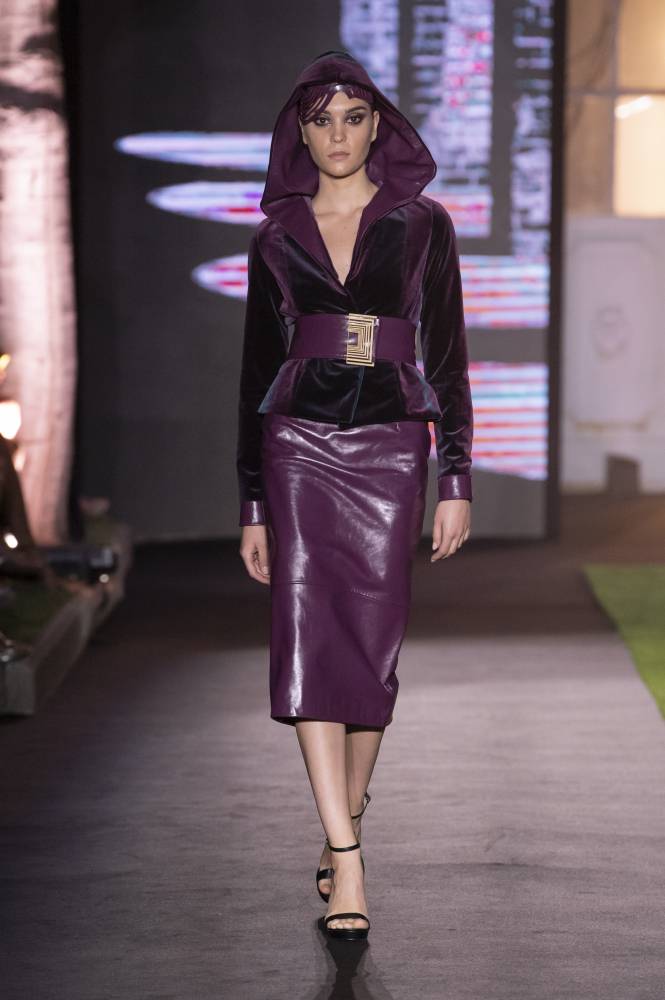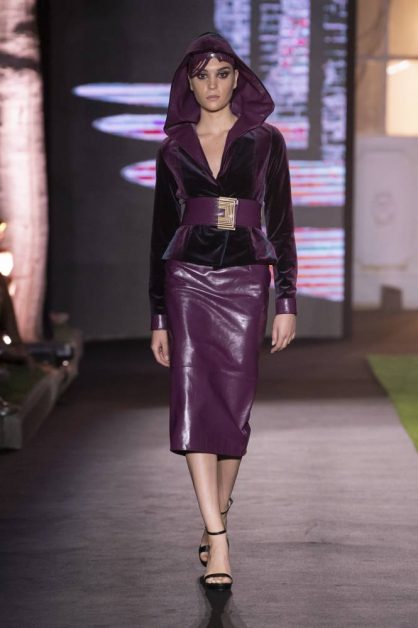 Our last look in leather is a Sabrina Persechino tee comprising a midi skirt, and a cropped jacket with a dark purple hoodie.