Black and white colors are not absent from the world of fashion and elegance, and every season, fashion houses excel in attractive and innovative designs in these two colors in pants models.
Unique designs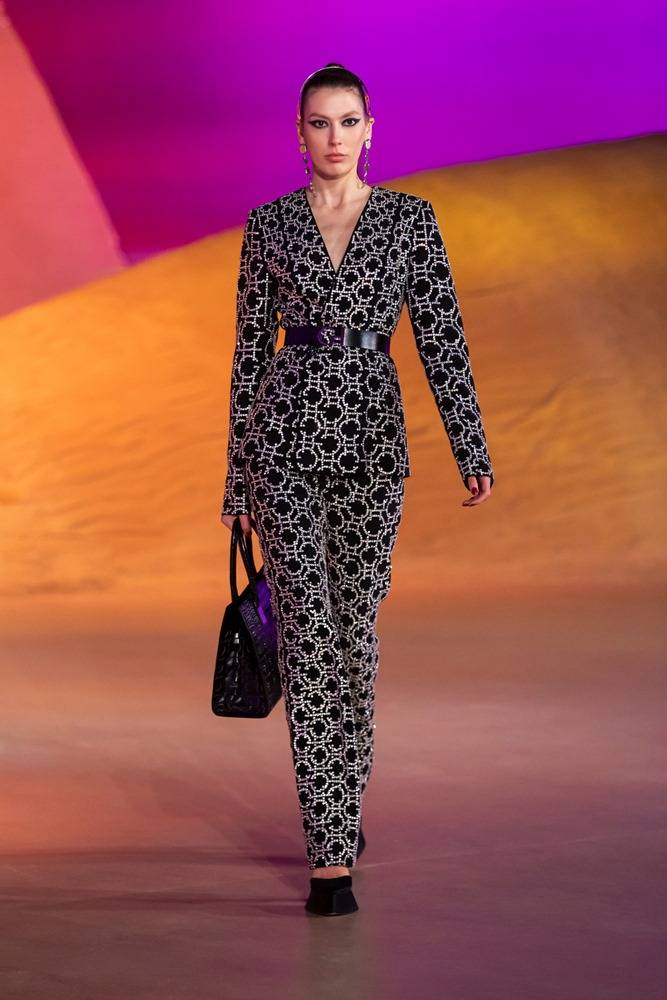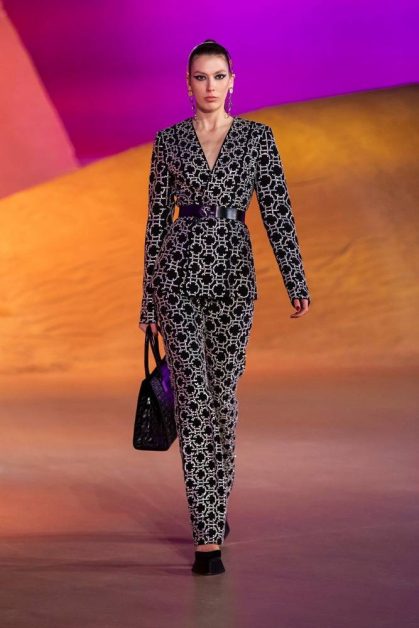 Black and white trouser models appeared in the fall-winter 2022-2023 collections, and we saw them in many diverse and beautiful models, including those suitable for women with refined and simple tastes, and some that are modern and striking in unique style and designs.
For a look of elegance and sophistication; Choose long and luxurious trousers by Sergio Hudson with a relaxed and comfortable fit and a chic blazer jacket to add a touch of luxury to your look. Femininity and luxury are the title of the look, which comprises black and white pants, even if it is with a high waist and straight legs in a relaxed style, with a distinctive black chiffon top decorated with black dots and elaborate white embroideries and a sparkling look.
Black and white are a wonderful color duo, like no other. Despite the appearance of many colors, these two colors have a special place in the heart of every woman, especially when coordinating them together in the models and designs of pants for this season that are looking for a beautiful style.
Both colors remind us of the old artistic time; They are two colors that highlight the beauty of any piece of clothing, regardless of its design, and every woman whatever her taste, can only be content with them in her look, because when any third element is inserted, they lose their elegance and look dull.
Black and white fashion has also returned in several styles and shapes in recent years, such as black-and-white striped pants, or even shirts, which are pieces that every woman keeps; This is because it is easy to wear and coordinate with other pieces of clothing in various colors.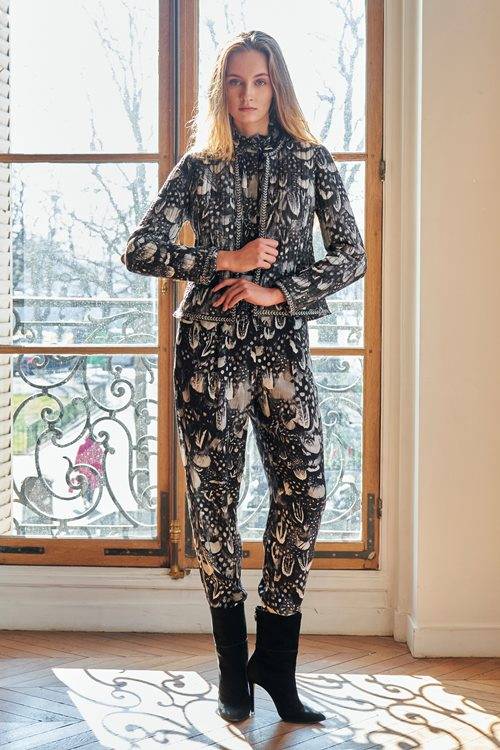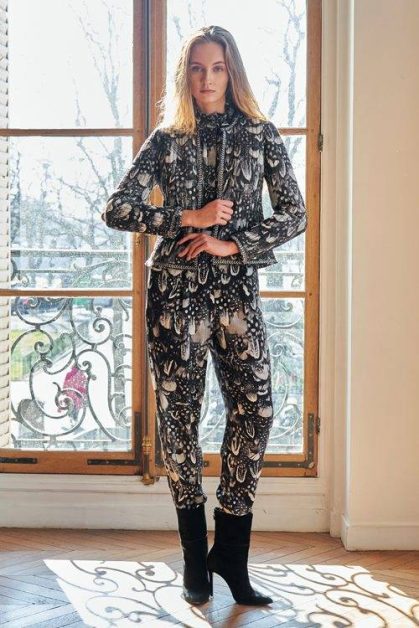 Modern look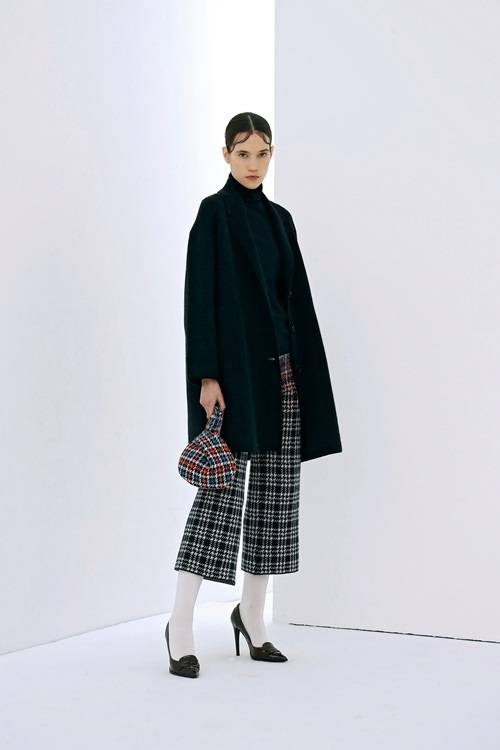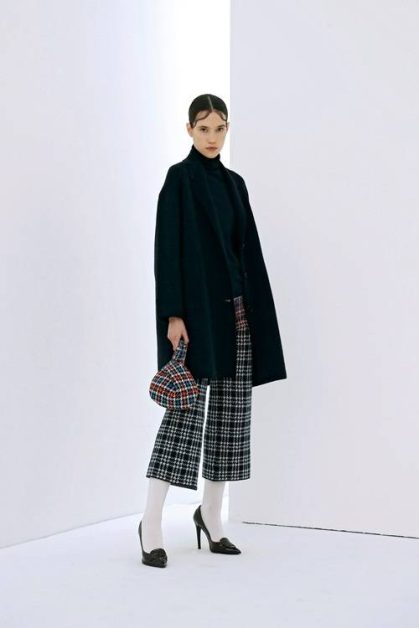 Both colors are traditional colors, but they are also fashionable, as some people think that black and white are ancient colors, but the fact is that the woman who chooses these two colors is considered a gourmet, a lover of old fashion, and full of elegance and luxury.
This combination of colors gives a sense of optical illusion; It hides body defects, and if the lady is a little obese; You can choose black and white pants and a white shirt. But if she is skinny; She can wear pants in black and white, because it suits her more than black alone, unlike a chubby woman, and it is preferable for her to move away from the uniform look in white, except with choosing a veil colored in mauve, for example, if the woman is veiled, but if it is not veiled; She can rely on colorful accessories such as a hat or a turban.
A new trend of black and white colors has also emerged, which is the trend of check pants, which have been admired by many in recent times, and the methods of coordinating them differ according to the different color of the check that each piece is designed from. One of the most prominent black and white plaid trends was the plaid pants for a practical and casual look suitable for day trips and occasions. You can also coordinate with him a short red oversize pullover, and you can coordinate with them white sneakers and a black bag.
The black and white duo that can never be separated and can never be absent from any season; Where many of the coordinations of these two colors appeared during the fall-winter 2022-2023 collections, and designs mixed with them appeared; These two colors can be chosen by any woman and depend on them on any occasion, as they do not require a lot of daring when worn together. On the contrary, they are suitable for every woman, especially the classic one.
If you are looking for a chic look at the same time; You can choose, for example, these pants from Marc Cain to add a special elegance to your look without the need to make any efforts.